Hey People, In this article I will be sharing with you the latest technologies for fitness app which is needed for fitness app development. All technologies for fitness app are explained one by one with in-depth details.
So, let's start.
The fitness app and wearable fitness device markets are evolving rapidly. Fitness devices are enjoying strong growth and their activity tracking capabilities improve year over year. According to the International Data Corporation, global shipments for wearables reached 138.4 million units during the third quarter of 2021.
Wristbands and armbands, chest straps, clip-on, smartwatches, and even more unexpected things like bras with heart rate monitors and socks with built-in pressure sensors can track everything from running to foot-landing habits to eating speed. This article provides advice on what to consider during fitness application development. First, let's take a closer look at the features of the market.
What is the state of play in the fitness device market?
The fitness activity monitoring spree started in 2007 when brands like Fitbit, Jawbone, and Nike entered the healthcare and fitness market with activity tracking devices. They were soon followed by Samsung, LG, Pebble, and other companies that included activity tracking features in their wearable devices.
After the release of the Apple Watch, interest in wearable technology skyrocketed. Today, the Apple Watch is the most popular smartwatch on the market. Analyst Neil Cybart claims on his website Above Avalon that Apple sold over 100 million Apple Watch devices in 2020.
Statista predicts that the number of Americans using wearable devices will reach 67 million in 2022. We can understand them. Smartwatches are multifunctional, with their uses extending from tracking sports activities to making calls. In addition, apps like Spotify can be used on many smartwatches.
In contrast, fitness trackers are usually tailored to measure activities like steps and heart rate. Fitness trackers are also commonly cheaper, as they have fewer features. You can get a quality fitness tracker for between $50 and $100. Advanced smartwatches will cost you more than $100. For this reason, demand for fitness trackers is likely to persist.
Some may argue that you don't need a wearable device if you can track your fitness activities using a smartphone. But as it turns out, smartphones can't effectively motivate users to lead a more active lifestyle, presumably because they're too multifunctional. Buying a wristband or a sports watch, on the other hand, suggests a deliberate intent to track fitness activity.
Must checkout – Best Nova Launcher Themes You Should Look In 2022
Latest Technologies for Fitness App Development –
Here, we have explained all the latest technologies for fitness app development. All technologies are explained one by one.
Hardware used in fitness tracking apps –
In this section, I will be sharing with you all the hardware technologies for fitness app which is needed for fitness app development.
Activity tracking devices including smartphones rely on various sensors that transmit health data to mobile apps. Why don't we take a look at these sensors?
Accelerometers, gyroscopes, and compasses –
All modern wearables and smartphones include motion trackers or accelerometers, gyroscopes, and compasses. A gyroscope is a device that uses the earth's gravity to determine the orientation of an object in space, a compass determines cardinal direction, and an accelerometer measures acceleration based on the start of motion, end of the motion, and its intensity.
Motion trackers are used to measuring walking, running, cycling, and swimming. With the data collected, smartwatches and apps can calculate speed, cadence, distance traveled, and calories burned. Wristbands and smartwatches can also track sleep using accelerometers.
Accelerometers, gyroscopes, and compasses can be three separate pieces of hardware, or they can be consolidated in a joint motion sensor. InvenSense, for example, offers a variety of integrated hardware solutions. Apple has built joint motion tracking coprocessors into their smartphones. The iPhone XS has an M12 chip that combines an accelerometer, gyroscope, and compass. The latest Apple Watch Series 4 also has an improved gyroscope and accelerometer that measures up to 32 g-forces.
Check out – Download Android CDC Serial Driver | February 2022
GPS –
A GPS receiver embedded in a fitness tracker is a valuable feature for runners, cyclists, and hikers. All prominent running-centered fitness apps like Runtastic, RunKeeper, and Strava have effectively adopted GPS technology.
GPS uses 30-some satellites to make it possible for users to map their routes, know their exact position, and measure their speed. Many smartwatches and fitness wristbands don't have native GPS sensors. However, some devices including the Apple Watch Series 4, Sony SmartWatch 4, Fitbit Ionic, and Mobvoi TicWatch E2 do boast built-in GPS functionality.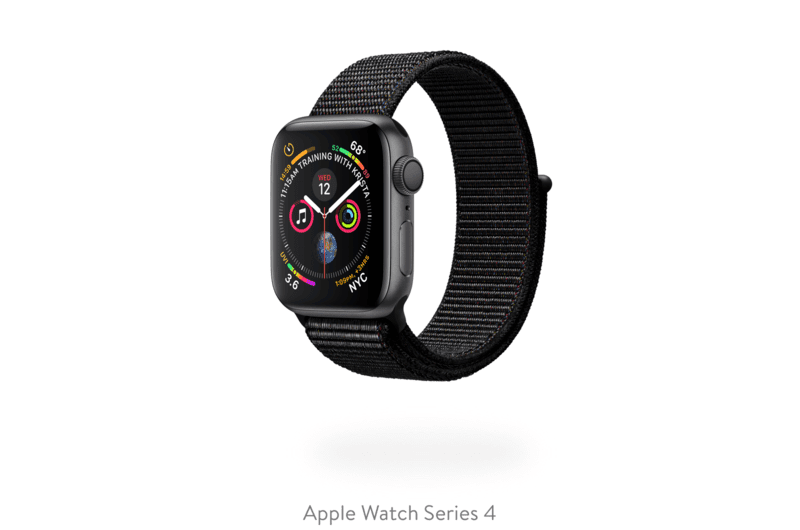 Barometric altimeters –
A barometric altimeter is a more reliable and precise alternative to GPS for elevation and altitude tracking. An altimeter tracks altitude based on the measurement of atmospheric pressure and collects data on elevation while on a track or climbing stairs.
The Garmin Instinct bundles an altimeter, barometer, and compass (the so-called ABC) with GPS to give users more precise information about their movements. Since the release of the iPhone 6 and 6 Plus, iPhones have also had built-in barometers and altimeters. The Travel Altimeter & Elevation app for iOS provides altitude, latitude, and longitude. These are all presented on top of a customizable background. In addition, this app has a shortcut to a built-in flashlight and many sharing options.
Also read – Download IDM Trial Reset | 100% Working | 2022
Optical heart rate monitors –
Even though there are some chest straps that use ECG sensors to measure heart rate (the Polar H10, for example), the majority of today's activity trackers rely on optical sensors.
Optical heart rate monitors use LED sensors to track changes in blood saturation by passing light through the skin in specific places: on the wrist, finger, biceps, forehead, or ear, for example. As a result, heart rate monitors obtain a photoplethysmogram (PPG) that allows them to determine heart rate and cardiac cycle.
Most activity trackers that have optical heart rate monitors measure pulse with LED beams at a wavelength of 525–535 nanometers (green light). However, not all of them work this way. Garmin's Fenix 5X Plus, for example, introduced Pulse Ox Acclimation, which brings a wrist-based pulse oximeter to the 5X Plus to measure oxygen saturation. The Pulse Ox Acclimation helps you find out how your body is adjusting to higher altitudes by tracking your blood oxygen levels.
Heart rate monitors can be standalone or built-in. The Polar OH1 is a standalone optical armband. Standalone heart rate monitors can be used in conjunction with a fitness tracker. For example, nearly all devices from Garmin and Polar support a chest strap. More expensive fitness trackers and smartwatches may contain built-in optical heart rate monitors.
For example, the Apple Watch Series 4 has electrical and optical heart sensors. It monitors a user's heart rate and notifies the user if it detects something of concern. With the ECG app, the Apple Watch Series 4 can generate an ECG similar to that generated by a single-lead electrocardiogram. The digital crown on the Apple Watch Series 4 (with a titanium electrode) measures electrical heart impulses from a user's fingertip. The back crystal electrode is dedicated to doing the same on the user's wrist.
In fact, heart rate can be measured without any dedicated, additional sensors. The Heart Rate Monitor app, for example, measures heart rate using a smartphone's camera. All a user has to do is put their finger over the camera lens and let the app determine their heart rate.
Must read – Download MI Account Unlock Tool Latest Version
Skin temperature and galvanic skin response sensors –
If users want to know how much they perspire and how their temperature changes during fitness activities, the No.1 F7 Real-time GPS Watch and Huawei Watch 2 4G can provide this information. Galvanic skin response (aka electrodermal activity) monitors allow users to measure stress levels and help them get more accurate heart rate data.
Bioimpedance sensors –
Bioimpedance measures the resistance of body tissue to small amounts of electrical current. This enables devices to capture a range of physiological signals including heart rate, respiration rate, and galvanic skin response. Bioimpedance requires significantly less power compared to optical sensors for the same level of accuracy and is used by high-end activity trackers such as the Jawbone UP3 and UP4 wristbands.
Ambient light sensors –
These sensors detect and constantly measure the amount of light in the environment. Their perception of brightness matches that of the human eye. The goal of such sensors is to automatically adjust the brightness of a display, reducing eye strain. Ambient light sensors are widely used in modern smartphones including iPhones and Samsung Galaxy phones.
Apart from smartphones, ambient light sensors are also used in wearables. ​The Garmin Vivosmart 4, for example, uses an ambient light sensor to adjust its brightness.
These are the hardware technologies for Fitness app development.
Now, let me share the integration and compatibility requirements for Latest Technologies for Fitness App.
You must checkout – Download UMT Support Access 2.0-Official
Integration and compatibility –
It's crucial for a fitness app to be compatible with as many wearable devices as possible. Even major wearables manufacturers make their apps compatible with competing fitness trackers. The same goes for mobile apps dominating the health and fitness market. Strava, Endomondo, RunKeeper, and MapMyFitness can all handle data from most tracking devices. Consider the integration with wearable devices when you consider involving mHealth app development services, and make sure it is a part of their software development expertise.
Luckily, there are a lot of tools that app developers can use to integrate wearables with their health and fitness software. Garmin, Fitbit, Withings, and TomTom provide tools for integrating with their products to help users follow their mobile fitness programs. Google and Apple are aimed at building ecosystems with their Google Fit and HealthKit, which act as hubs for consolidating data from any activity tracker and health and fitness application. Apple and Google also provide SDKs for wearables. There are also operating systems such as watchOS for Apple Watch and Wear OS for smartwatches running Android.
What does Technologies For fitness App tracking still lack?
Despite the wide variety of data that fitness trackers can measure and collect, very few devices provide interpretive analytics that can actually make people's lives better. Successful fitness apps should be focused on integrating and analyzing data and providing actionable feedback.
Ensuring the accuracy and security of data and motivating users are among the essential concerns of health and fitness app developers.
Accuracy –
A study by JMIR Mhealth Uhealth shows that activity trackers and smartwatches are good at measuring heart rate at rest or in recovery. However, these devices get less accurate as of the intensity of exercise increases. The highest error was noticed at the time of high-intensity intervals on a bike (Fitbit Charge 2: −11.4 percent and Garmin Vivosmart HR+: −14.3 percent).
The best fitness trackers use complex algorithms analyzing movement to ascertain what activities you're engaging in and alter the heart rate interpretation accordingly.
Some activity trackers are praised by fitness enthusiasts for being highly accurate. The Fitbit Charge HR Wireless Activity Wristband, Garmin Vivoactive, and Waterfi Waterproof Fitbit Alta are in the gold standard list of activity trackers for accuracy.
Security –
Activity trackers are getting more secure, but some are still risky. Unfortunately, fitness trackers – like any other devices connected to the internet – can't be 100 percent secure. The Strava incident in 2018 shows how the data that activity trackers collect may potentially be used for nefarious purposes.
A study by the University of Edinburgh suggests that the security of activity trackers should be improved to better protect users' sensitive data. There are two troublesome areas:
Messages transmitted between activity trackers and cloud servers can be intercepted.
End-to-end encryption can be bypassed to get access to stored data.
The team at the University of Edinburgh also created guidelines to enable manufacturers to avoid such vulnerabilities in future systems. These guidelines help to ensure that users' sensitive data is kept private and secure. Fitbit responded to the researchers' initiative by releasing software patches to increase the privacy and security of its wearables.
Check out – How To Factory Reset Samsung TV? Explained In Easy Steps.
Motivation –
Fitness trackers don't perform miracles. The fact that you're wearing one doesn't make you healthier. That's why it's important to include some features in your fitness app that can motivate people to lead healthy lives.
Activity trackers can boost a user's motivation by providing community support, the ability to track progress, and a sense of achievement. Some fitness apps use social and game elements to motivate their users (see Strava, Fitocracy, Zombies, Run!, and Pact).
So, these are the technologies for the Fitness app. Now, let me share the key features of a fitness tracker app.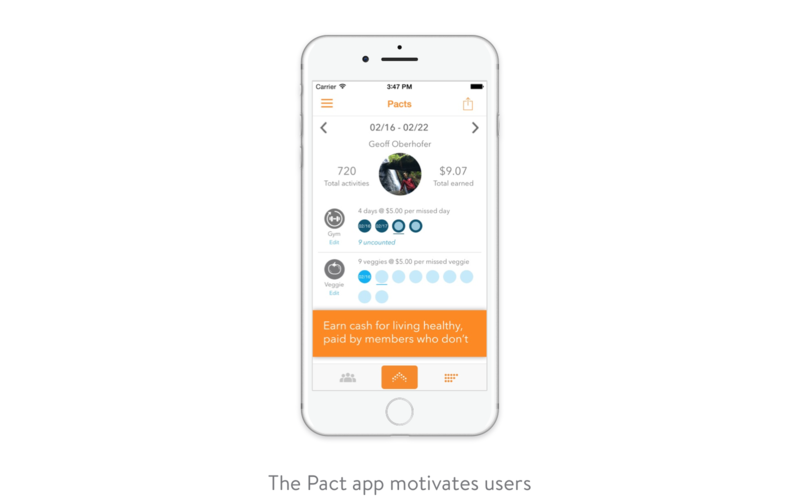 Key features for a fitness tracker –
Feature-stuffed activity trackers are expensive. Keep in mind that the more sensors and tracking capabilities you add to a device, the more expensive it gets. Here are five must-have functions for a marketable fitness tracker.
Wireless syncing – This enables the device to send data to a mobile app in real-time while a user is exercising.
Activity notifications – Push notifications to inform a user when it's time to move or when they've achieved their goals.
Water-resistance – This feature is needed for an activity tracker as a user is going to sweat while exercising.
Minimum one-year warranty – Showing a user that you're ready to stand by your product ensures trust.
Unisex design – This assures suitability for any wrist.
So, this is all about the technologies for fitness app development.
Now, let me share my final thoughts on the needed technologies for fitness app development.
Final Thoughts –
The penetration of technologies in the fitness app sector has produced lots of activity tracking apps. Activity tracking wearables and health and fitness apps offer great opportunities for developers who want to encourage people to and assist people with living healthy lifestyles. This is a never-ending trend and a direction we are all moving in.
So, in the future, more latest technologies for fitness app development are needed.
If you need any questions regarding technologies for fitness apps then ask us in the comments.
Happy Androiding..