In this article, we will be sharing with you all what is UMT support access and how to download UMT Support Access and how to use UMT Support access.
If you are an Android geek, you already might be aware of terms like flashing, rooting, ROMs, IMEI, and so on. Similarly, you might also know some tools like Samsung 300k Tool, Heimdall Flash tool to flash Firmware on Samsung Galaxy devices, SP Flash Tool, etc.
Just like these tools, there is one more amazing tool – UMT or Ultimate Multi-Tool. You can use the UMT tool for flashing, removing SIM card lock, IMEI, Bluetooth repair, erasing information, and removing Google account on mobile phones.
What is UMT support access?
UMT Support Access is a service tool for Ultimate Multi-Tool. Users of Ultimate Multi-tool can use the service tool to solve any issues they are facing on UMT.
The UMT Tool is compatible with –
Windows XP
Windows 7
Windows 8
Windows 10 both 32 and 62 bit.
Devices are compatible with UMT Tool –
Alcatel
Haier
Olive
Huawei
Huawei Modem
Karbonn
LG
Lava
Micromax
Samsung CDMA
Samsung Android
ZTE CDMA
ZTE
What is UMT Dongle?
UMT Dongle is a GSM software that can be used to flash Android devices, Keypad, and other devices. Using this dongle, you can reset, unlock, or flash any device without facing an error after you download UMT latest setup 2022.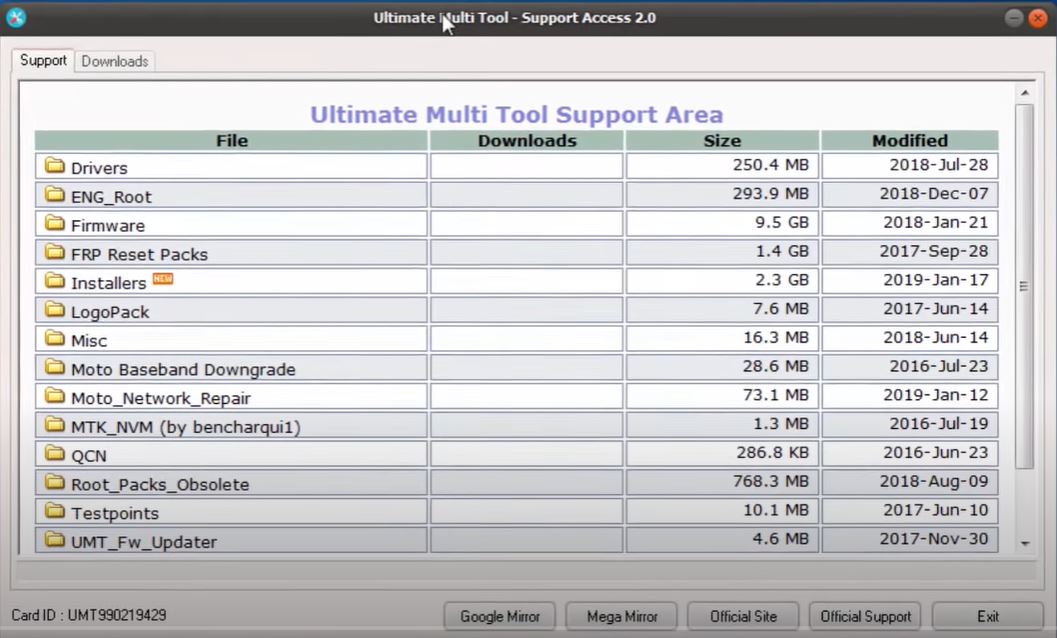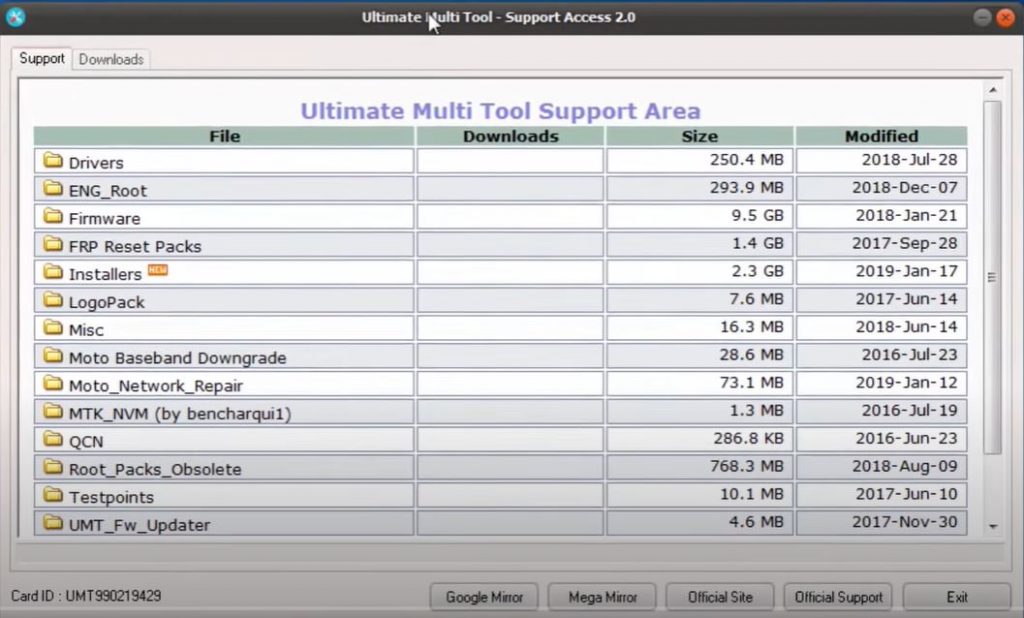 Download UMT Support Access
Click on the links below to download UMT Support Access 2.0 Official Updated Version 2020.
Download: umt support access
How to Install Ultimate Multi-Tool Support Access?
Download UMT Support Access's latest version.
Extract the zip file.
Now right-click on the zip file, which is located in your browser installation directory, and click on Extract here.
When the installation window opens on display, Check the "I accept the agreement" to start the installation and click Next and Install.
The tool to finish the installation process automatically.
Now, you will need to connect to the internet as well as UMT Dongle.
Once the Service Access window opens, you can download the Drivers for different compatible devices.
How to use UMT support access?
To use the UMT service tool, you will also need to firstly download the UMT Dongle tool software's latest version from the official site of UMT.
Download Ultimate Multi-Tool Support Access v2.0 from the link mentioned above.
Then open the tool.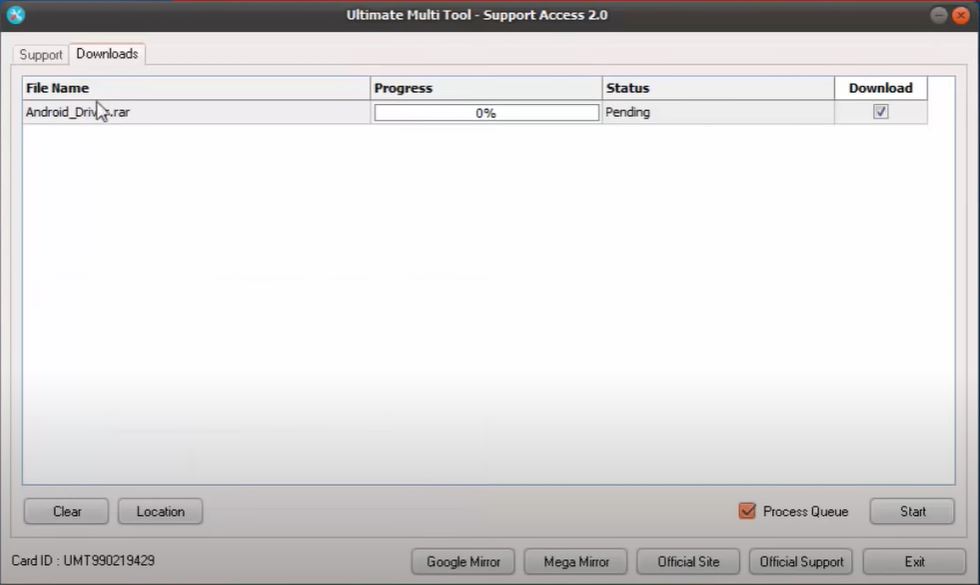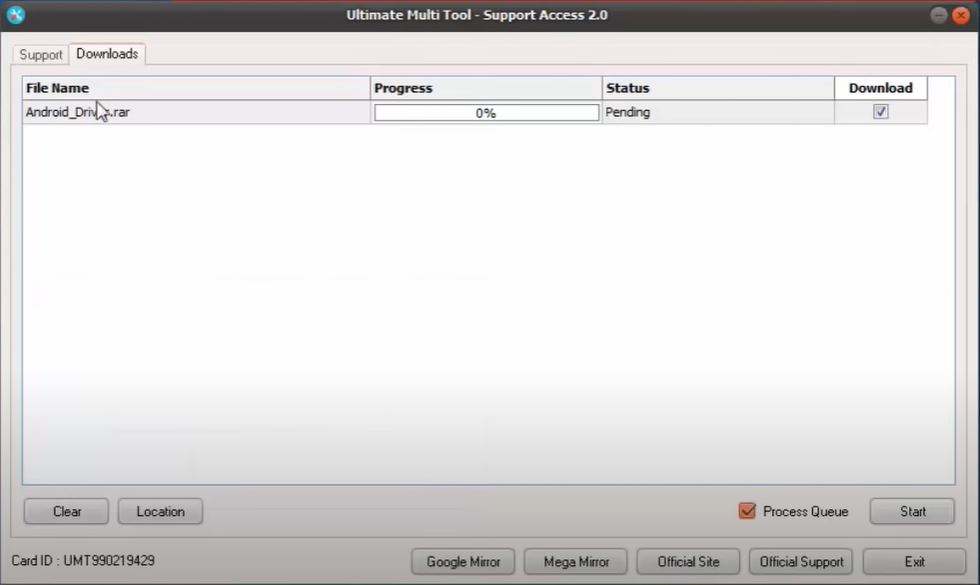 Click on any file that you want to download.
That file will be added to the Downloads list.
Finally, Click on Start to start downloading.
That's how easy it is to use a UMT service tool.
Ultimate Multi-Tool Features
Here are some of the features of the Ultimate Multi-Tool
Root packs
FRP Reset files
Firmware
ENG Boot
ADB enable
Allow USB debugging features
Drivers
QCN Files
Motorola based downgrade files
Motorola network repair solutions
Test point images
Installers
LogoPack
Repair dead boot loop
Bypass Android lock screen without root
Reset screen lock
Repair BT
Remove SIM lock
Android hard reset
Remove Google account
Remove Samsung account
Bypass Mi Cloud account
Repair IMEI
Conclusion
I hope you all liked the above article and could download and use the Ultimate Multi Tool service tool.
In case of any doubts, feel free to let us know in the comment section below. We will get back to you as soon as possible!
Happy Androiding:-)