Download iOS Emulator for Windows PC: Now let us not act like iPhones and the Apple system does not fascinate you at all. Deep down somewhere you know how grateful it seems to have your hands on the best phone systems in the world. Also, For our own reasons, we wish to have an iOS emulator that gives us the most similar Graphical User Interface as an iOS device.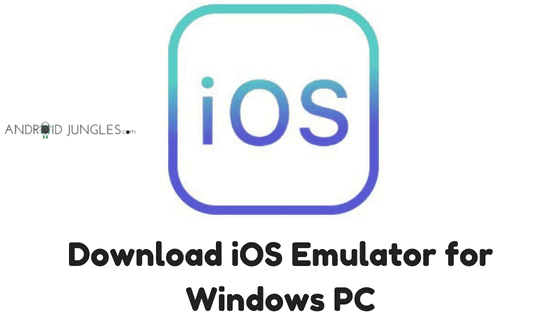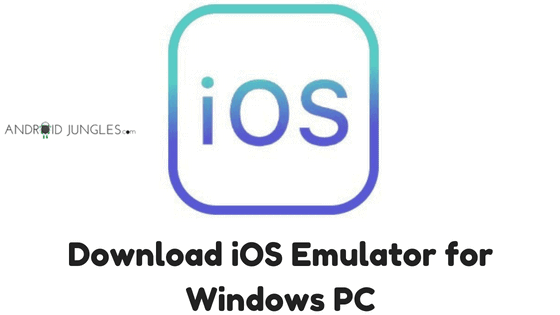 Here in this article, we have mentioned to you some of the best iOS Emulators and free iOS Emulator for PC that can give you what you expect from an iOS device. As for every individual, we can have a variable choice of the best emulators. So, testing that by yourself is also one good option.
Download iOS Emulator for PC
---
iPadian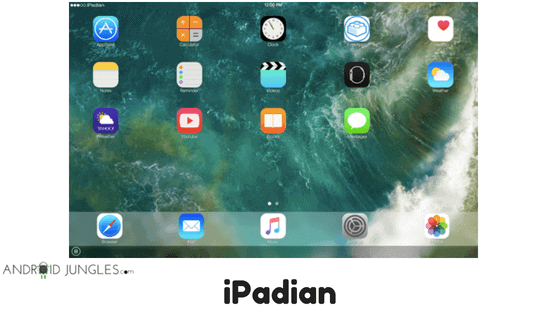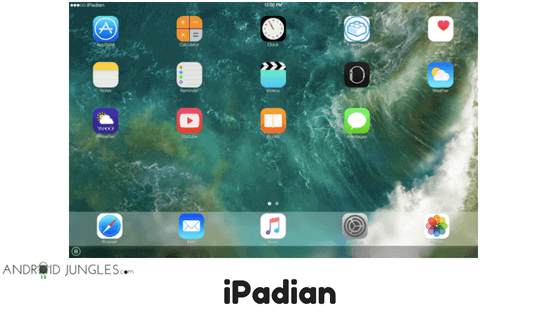 This iOS Emulator tends to be one of the most popular emulators for iOS. However, this is more of a simulator than an emulator.
It has its own app store and you can download it from it and not from the real Apple App Store. It runs only with Adobe Air Framework pre-installed on any Windows Operating System Version.
The iPadian emulator supports Windows XP to the most recent Windows 10 Build Release. Thus this is one of the best iOS emulators for Windows.
You will first need to register to get a copy of their installer. This free usage will be limited for a time period of up to 30 Days. This time period starts from the day you registered for the emulator.
On the basis of the conclusion we drew from our tests, the iPadian Emulator can work as an android emulator as well.
However, it is not as much reliable as Bluestacks or Nox App Player. Also, this emulator stimulates an almost perfect GUI of an iPad but is unable to run most of the iOS apps.
Pros
It can work as an Android Emulator too.
Supports all Windows versions.
Cons
0Unable to run most iOS apps.
Not as reliable as Nox Player or Bluestacks.
---
MobiOne Studio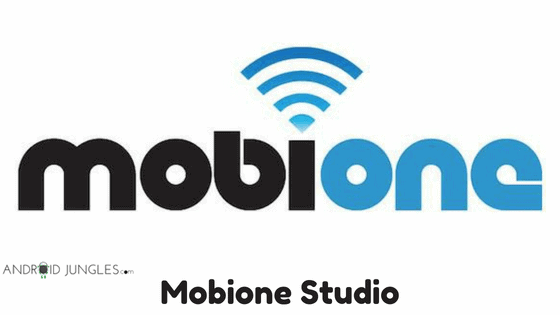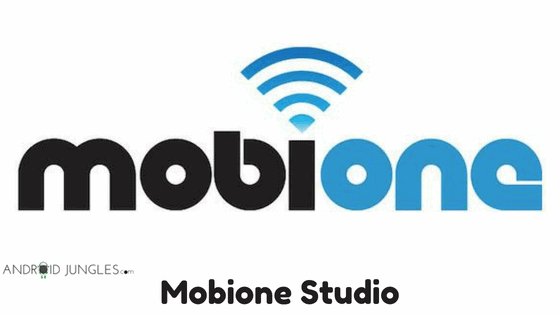 The MobiOne Studio is one real incredible app although standing second in this list of best iOS Emulators, this emulator, for me, seems to be the best iOS Emulators for Windows PC available over the internet.
Also, to be noted, this emulator is used by most of the apps and games developers across the globe to design their apps and also to test it before the release.
Now for those who want to satisfy their craving for using an iOS system, this emulator is kind of the best to choose.
The software comes for free for a certain period of time after which it comes in a paid subscription.
However, if you wish to experience absolute iOS, MobiOne is the best option to go for. You can check out their official website for more such amazing tools.
Compatibility
Pros
Free trial period.
reliable.
Cons
Paid subscription is needed.
Appetize.IO
Appetize.Io is yet another amazing iPhone Emulator for PC. This apple Emulator lets you develop iOS as well as Android apps on cloud storage. You can use this emulator for free for the first 100 minutes. After that, you will be charged 0.05$ for a minute.
Pros
Free for the first 100 minutes.
Helps develop iOS and Android apps.
Cons
---
Xamarin TestFlight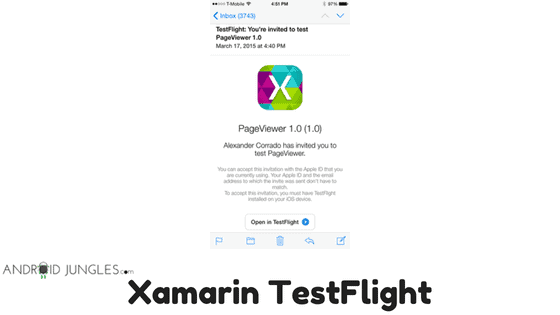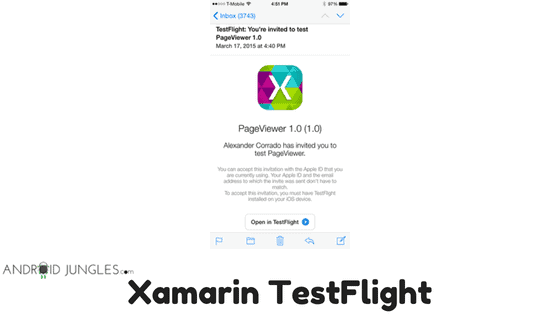 Being one of the most versatile beta testing Software that a Giant company plans to distribute as an open-source SDK, this is a development tool from Microsoft. You can download this windows emulator for Mac from their official website.
Xamarin is one real promising iOS emulator as it has a lot of developers involved in the project. To be honest, this may not be the best emulator right now but it does carry the potential of being one in the near future.
It supports the running of iOS applications from the Apple Cloud and also the apps that are to be released after the beta testing.
Pros
Supports iOS apps from the app cloud.
Supports beta testing apps.
Reliable for many beta testers and developers.
Cons
iPad Simulator
iPad Simulator is a chrome extension that is compatible with windows and chrome browsers. These extensions offer you an iPhone simulator as well as cloud storage.
So if you are looking for a cloud iOS Emulator for Windows Computer, I would suggest you use this one. This amazing ios simulator for Windows PC lets you enjoy Apple features like Siri without having to pay anything.
Pros
Works as an iPad simulator plus cloud storage.
Cons
These extensions have been removed from the chrome web store.
Ripple iOS Emulator
Don't worry if iPad Simulator is no more available on the google chrome webstore. You can always use the Ripple iOS Emulator for Windows Computer. One can use almost all iOS apps through this emulator for mac.
Ripple is compatible with Chrome Browser. It also acts as a cloud iOS emulator. This apple emulator is very well known and widely used for developing and testing apps. So if you are a Developer, you must give this one a try!
Pros
Suitable for developing and testing apps.
Cloud-based iOS emulator.
Compatible with chrome browser.
Cons
Compatible with only a chrome browser.
---
Smartface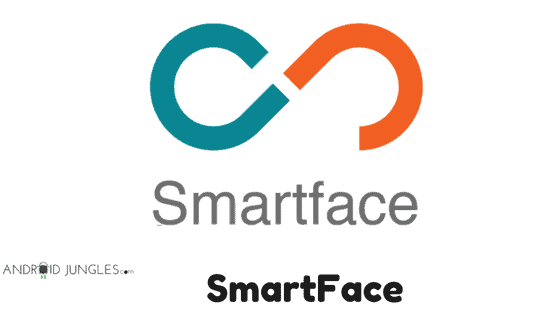 The other iOS emulator that gives you a service free of cost and proves to be one of the best iOS emulator. However, this emulator has one only drawback. You will have to download and install it firstly on your iOS device before using it on your Windows PC.
Another compulsion being, you will have to have an iOS device having iTunes installed in it. Now speaking of any emergency cases, you cannot download or use this emulator when you do not have your iOS device installed it.
But if you ever get to install this on your PC, you can also use Smartface for a good number of purposes.
For e.g., develop apps, debugging purposes and many other tools to emulate various iOS devices within this software.
Now talking of best parts about this app, you can also emulate the Android platform and run apps for it. You have to have access to App Store firstly. Then you can download Smartface from there and sync your device to start using it.
Pros
Free iOS Emulator for Windows.
Helps you in developing apps, debugging purpose, and a lot more.
Cons
iMAME
If you are wondering about how to play iOS games on PC, don't you worry. the iMAME gaming Emulator for Windows PC has got you covered. You can download and use all the iPhone and iPad apps on PC using iMAME.
Pros
Best gaming iOS Emulator for Windows PC.
Cons
---
Air iPhone Emulator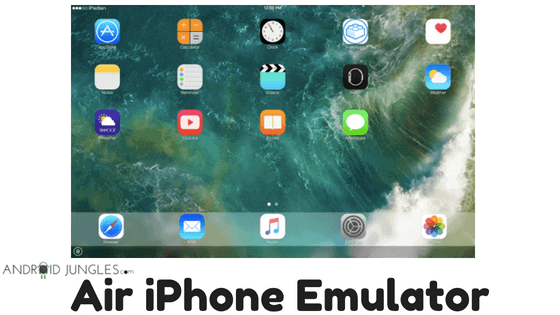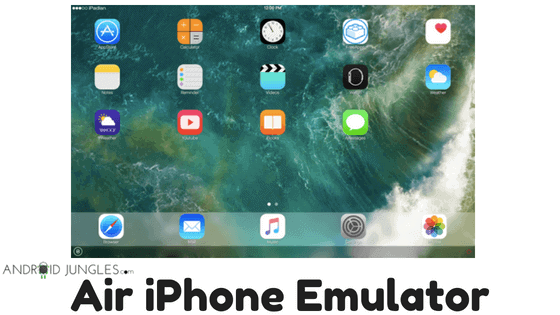 This is another impressive iOS emulation software that is absolutely free to use. It is an iOS emulator for PC-free. It can very well reflect the graphical user interface of the iOS ecosystem with the help of Adobe Air Framework.
So technically speaking, this is not a totally functional iOS Emulator for PC Reddit and has some bugs and points to be fixed.
Air iPhone Emulator does not execute as much well on Windows 10 as on other versions. It can, however, run most of the apps from the Apple App Store but cannot run the native iOS apps like Safari Web Browser.
But for temporary usage and as a remedy this emulator is pretty enough for specific users and also developers. So by this statement, you can know it is a good option for iOS Emulators otherwise.
Pros
Free iOS Emulator for Windows 10.
Cons
iPhone simulator
If you want to get your iPhone on your Windows or PC, if you want to Play the iPhone games on PC, iPhone simulator is here to help you out. iPhone simulator helps you build a virtual copy of your iPhone interface on Windows PC. The best part about this simulator is that it free to use!
Pros
Free to use.
Helps build Virtual iPhone UI on PC.
Cons
FAQs
What are iOS Emulators for PC?
iPhone Emulator for Windows is virtual program that let you experience the iOS operating system on a different OS. So iOS Emulator for Windows lets you create an iOS ecosystem on your Windows PC. Thus, you can run iOS apps on Windows.
What are iOS Simulators?
Many people get confused with iOS Emulators and iOS Simulators. It can be said that iOS emulators are better than iPad simulators. this is because the phone simulator does not create a copy of hardware as emulators do. Thus you cannot use all the ioS apps using a simulator.
Why use iOS Emulators for PC?
Apple Emulator helps you run iOS apps on various operating systems like Windows, Android, Mac, etc. And we all know how amazing iOS apps are. So if you want to use iOS apps on Windows PC, Mac OS emulators are the best option to go for.
---
Final Verdict
The final decision on choosing the final emulator for yourself to get an ecosystem full of iOS Devices' GUI is for sure yours.
However, in my opinion, I found MobiOne as the best of all the other apple emulators. Although all of them serve really good and you can know that by giving them all a shot. According to your convenience, you can choose the best one for you.
So this was all about iOS Emulator Reddit. I hope you guys found this article useful!
For more such updates, make sure you subscribe to our Newsletter! If you have any suggestions or queries, you can let us know in the comment section below.
Happy Androiding:-)