Download Samsung Stock firmware using SamFirm Tool from Samsung Server:- If you have ended up with a bricked device while rooting it or if you want to revert back a rooted device or a device with custom ROM installed then you can do so by downloading stock firmware flash and then restore. This can also be helpful in fixing bugs that come out of the blue or problems like boot loops. If you are looking for a way to force-upgrade your Samsung Galaxy device then downloading a stock firmware is the best option in hand.
On our website, we have already made an article on how you can Download Samsung Stock Firmware on your Samsung device using the Odin tool but that method has its own backlogs as well. Since now you can Download Samsung Stock firmware using SamFirm Tool directly from the Samsung Server the time and efforts required to first search for the Odin tool will be saved.
At such times, a reliable and easily available source could be helpful. In this case, the SamFirm tool from Samsung Server is serving the same. If you want to know more about the SamFirm tool and how you can download Samsung Stock Firmware through the Samsung server i.e. the SamFirm tool then I would recommend you to read the article-
Do read our other articles:- Download and Root With Latest SuperSU Zip and SuperSU Apk
What is the SamFirm tool?
Just as the name suggests, the SamFirm tool is a tool developed by Samsung Servers in order to let the Samsung users download the latest Stock firmware for Samsung Galaxy devices. To download stock firmware through SamFirm tool, all you have to do is fill in the credentials required and check for the file available for your device.
This tool comes for free and also allows you to make changes to your device after rooting it through the stock firmware flash file. This is the most reliable tool in reverting changes made via rooting and/or any Custom ROM. Even if SamFirm tool has been replaced by Updato.com, it still works great in the year 2019.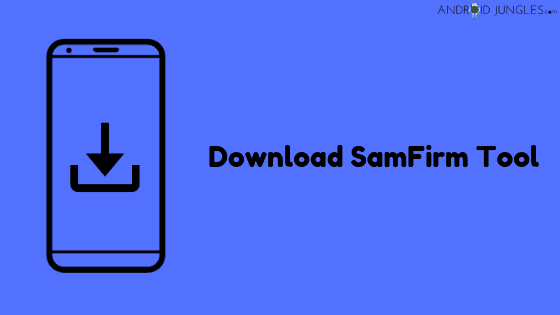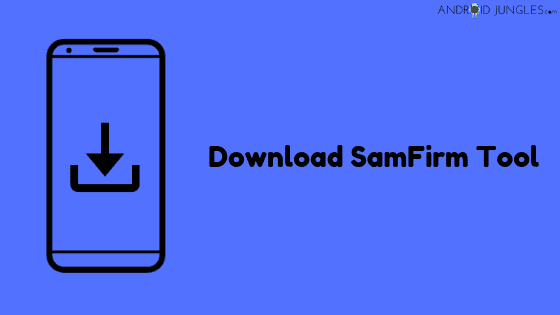 Download SamFirm Tool
Prerequisite to Download SamFirm tool
Given below are some requirements your PC needs to fulfill in order to Download SamFirm tool.
How to Download Samsung Stock Firmware using SamFirm Tool?
Step 1:- From the links given above, download the latest version of SamFirm Tool on your PC.
Step 2:- Next, extract and then open 'SamFirm_v0.3.6.zip' or any version of the SamFirm file that you downloaded in the previous step.
Step 3:- You will now have to double-click on the 'SamFirm.exe'.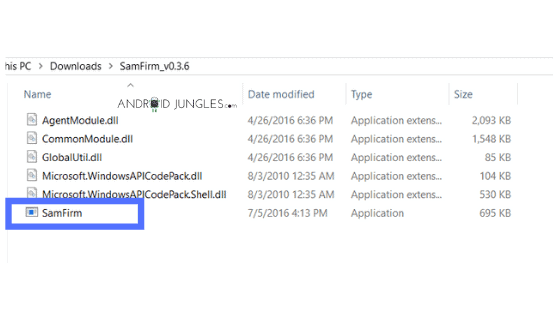 Step 4:- Click on the Input field beside 'Model' and enter the model number of your Samsung Galaxy. If you do not know the model number of your device, you can look for it through the Settings>About Phone.  It comes with the Prefix- SM.
Step 5:- Then, enter the Country Specific code or CSC of your device by clicking on the input field beside Region. In case you are not aware of the CSC of your phone, you can download Phone INFO Samsung app from the Google Play Store and then know through it.
Step 6:- Make sure you have put the right information on your Samsung Galaxy phone and then check the option of Auto in SamFirm. After confirming the filled information, click the 'Check Update' button.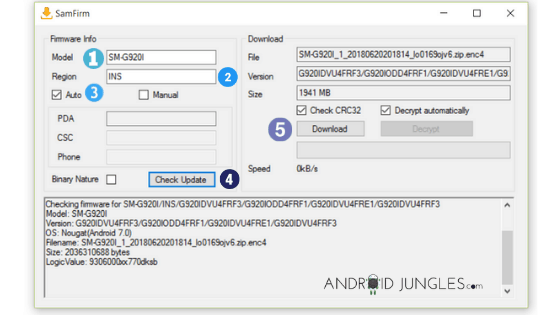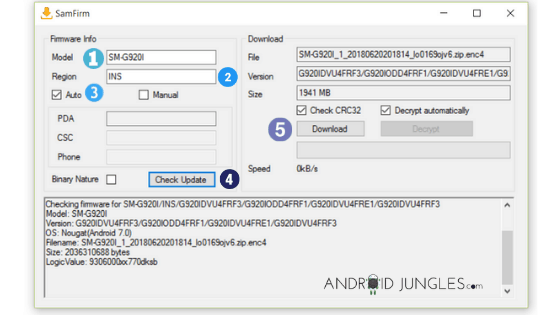 Step 7:- In the Download section, check- 'Decrypt Automatically' and 'Check CRC32'.
Step 8:- At last, click on the Download option to begin downloading Samsung Stock Firmware using SamFirm. When you do so, you will be asked for the location where you want to save the file on PC. Choose as per your convenience and then click on the Save option.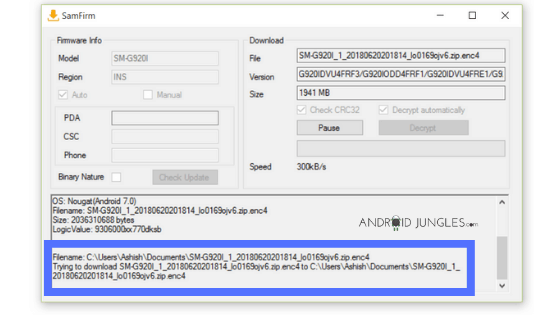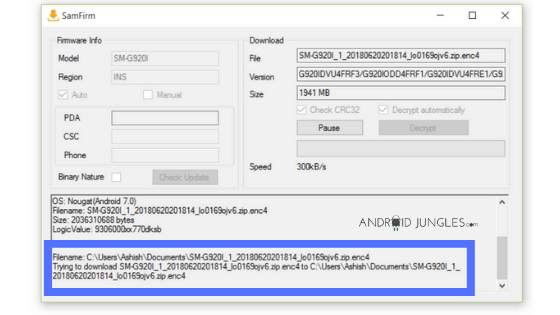 Your file will be downloaded in no time and you will see the downloaded Samsung Stock firmware using the SamFirm tool on the location you put it.
You can Follow our guide How to Install Stock Firmware Using Odin Flash Tool
Final verdict:-
Although there come other options like Samsung-updates.com or SamMobile.com, these sites offer you downloads that consume over 1-2 GB of Data and storage with low download speeds. Hence choosing the official Samsung Server will always be helpful. Again, the Odin tool is another great option but it requires too much hard work to do before downloading the file.
This method proves to be the most reliable and convenient one to download the Samsung Stock Firmware tool. It was developed by XDA Member zxz000 (Check out the Official XDA thread).
Happy Androiding:-)