Download Odin Flash Tool for Samsung Galaxy Devices – While installing Samsung Stock Firmware, Odin Flash Tool for Samsung Galaxy Devices is the first thought of what comes to your and nearly every Samsung user's mind. If you are also a Samsung user, then you might be aware that Samsung devices are with ease in the availability of Stock firmware and have an easier procedure to Flash them as well.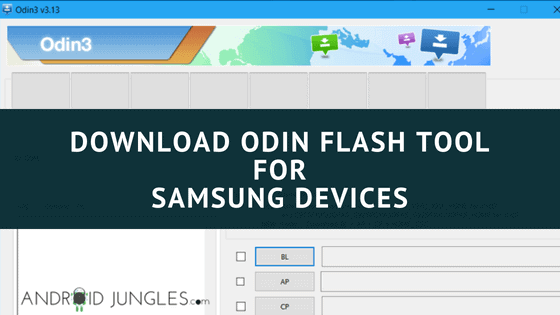 While most Android devices have a Bootloader Mode with other options like Fastboot and Recovery integrated into a single interface, Samsung Galaxy devices are a bit different as you need to use different key combinations to boot the device into the Download/Odin and the Recovery modes.
They boost you with the confidence to take minor risks like flashing CF-Root kernels or a custom recovery because always know that if anything goes wrong, you'll be able to restore the stock firmware and fix your device.
If you are a Samsung Smartphone or tablet user, the Odin word may not be unfamiliar with you. Odin proves to be a really useful tool that will help you in detecting your Samsung device only when it is in the download mode. It can flash files with .tar or .tar.md5 extensions.
Given below is an article that would help you to know more about this tool and also help you to know the download and usage procedure of the same. For more of this, keep reading further.
What is the Odin Tool?
Odin Tool is a firmware flashing software developed by Samsung for its Android-based devices. It used either by the manufacturer internally or in the service centers.
However, the tool was leaked out to the public and is now freely available for end-users. Odin tool helps us to flash the stock firmware, updates, custom recoveries like TWRP on Samsung devices.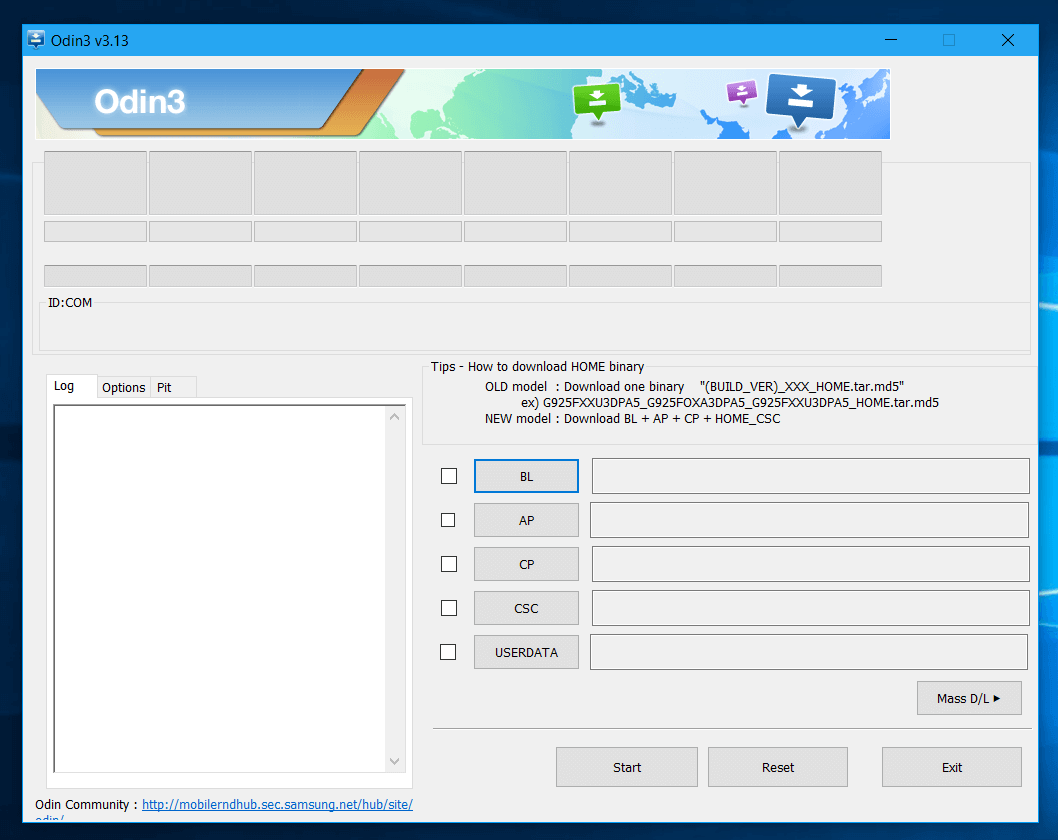 Basically, Odin Tool is an application that allows you to flash firmware, Stock recovery and Custom Recovery on Samsung devices. It indeed is one powerful tool when you have connected your Phone with PC through USB Drivers.
Samsung Odin is a free tool for PC and works with Windows only but you can use the Java Odin on Mac and Linux too. At present, the latest version of Odin is v3.13.1.
Uses of Odin Tool
The Odin Flash Tool could be useful for Samsung devices in a number of situations as mentioned below –
Use Odin Flash tool to Manually Install a Software update which is not still available on your phone or region or country.
One can also use Odin for flashing Stock Firmware on your Samsung Galaxy device so as to recover from a bricked state of the device or other software problems like Bootloop, etc.
Another major use of the Odin tool is for Android Customizing when one can use Odin Tool for flashing Custom binaries like Kernels, TWRP, Modifications like Magisk or SuperSU for rooting Samsung Galaxy Device.
One can also Downgrade the software of the Samsung Galaxy device to a particular build or version.
Download Samsung Odin Flash Tool (All Versions)
With Odin Tool for flashing your Samsung Galaxy devices using the root packages like SuperSU, you save the warranty of your device. Flashing the Stock Samsung Firmware through Odin will not trip the KNOX counter.
You can also install updates and versions that are yet to be released in a particular area or region. Odin Tool has gifted its users with more mobility than ever Samsung intended or could!
It facilitates installing both official and unofficial firmware without any restriction. Before you download Odin Tool, here are some of the key features that make it popular among the users and I thought are of importance to mention –
PrinceComsyModifiedODIN.zip (For newer generation Galaxy devices like Note 8)
Odin3_v3.13.1.zip (Latest version)
Odin3_v3.11.1.zip (For Marshmallow firmware)
Odin3_v3.10.7.zip (For Marshmallow firmware)
Odin3_v3.09.zip (For KitKat/JellyBean firmware)
Odin3_v1.85.zip (For Ice Cream Sandwich and Gingerbread firmware)
Odin_Multi_Downloader_v4.44.zip
Odin Tool Features

With Odin Tool, you can easily flash stock firmware on Galaxy devices.
You are also free to flash custom recoveries like TWRP and ClockWorkMod.
Odin Tool supports tar, md5, SMD, gz and tgz format and it is easily installable utility for your PC or Laptop.
You get the opportunity to flash custom kernels for enhanced performance and better battery life.
Install Root Packages like SuperSu to have root access on your Samsung Device.
Download
Point to Remember –  If you have been following some tutorial to flash the stock firmware or firmware component/s, please use the Odin version recommended in the guide.
Read More: Mi Flash Tool, MTK Droid Tool, and SPD Flash Tool.
Disclaimer –
As we all know, with all such advantages, come to some drawbacks as well. Although Odin Tool is considered to be the best in its class, it has a flip side as well. The program completely writes the whole system. Due to which it can prove to be dangerous if any interruption occurs during the installation process.
Under such circumstances, your device can be bricked. Reflashing the firmware using Odin can often fix this issue. But if things go completely out of hand, then there is no point of return. www.androidjungles.com will not be responsible for whatever loss caused to your device.
Download Odin Tool for Mac and Linux (All Versions)
Since the success rate of flashing files with Odin differs according to Odin versions, you should always use either the Odin version recommended by the tutorial you are following or Odin v1.85, Odin v3.12.10, Odin3 v3.04, Odin3 v3.07, Odin3 v3.09, Odin3 v3.10.0.zip, Odin3_v3.10.7, Odin3 v3.11.2, Odin3 v3.12.7, Odin3 v3.12.10, or Odin3 v3.13.1.
Pre- Requirements

Make sure to download the latest Samsung USB Drivers and install them on your PC.
Odin only supports flashing firmware and files only on Samsung Android devices.
The tool only supports Windows operating system.
While using the tool, make sure that Samsung Kies software is not running or else it may interrupt the process.
To install Firmware, you must download the stock firmware for your device. Some most trustworthy sources are:
How to Use Odin to Flash Stock Firmware on Samsung Galaxy Devices?
Step 1. Download and install the USB Drivers for your Samsung device on your PC.
Then, Download Odin Tool zip and CF-Auto-Root file and extract both zip or Rar file in the same folder from the above-given link.
Make sure to download the correct one as per the Android Version.
Step 2. Now extract the downloaded file on your PC by using an archive tool.
Step 3. Open the extracted folder "Odin3_Vx.xx.xx".
Step 4. Now double-click on the executable file "Odin3 Vx.xx.xx.exe".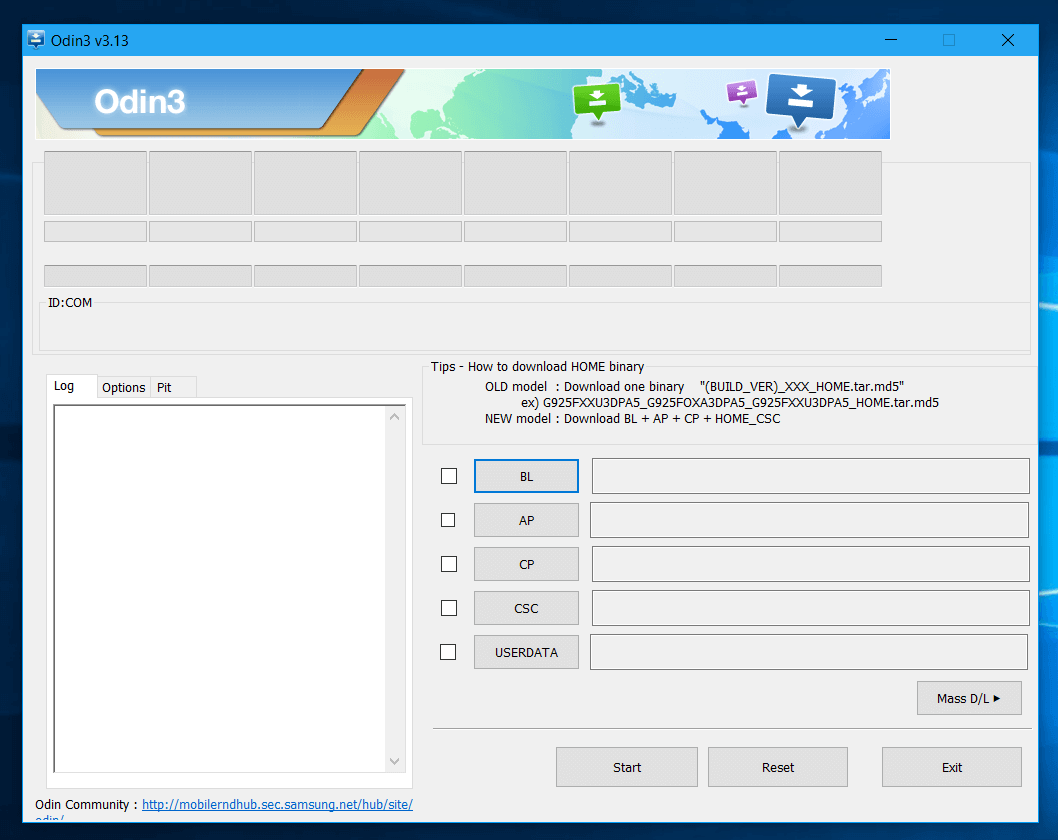 Step 5. If you have launched the earlier versions of Odin, you will be asked to allow "User Account Control" too.
This tool will be launched on your Windows PC automatically.
Step 6. All you have to do is connect your Samsung Galaxy device in Download Mode, select the files, and you are good to go. For this, you will have to switch your phone off.
Then, press the Volume down key and hold it with the Home key. While you are pressing these keys, press and hold the Power Button for a while and release all the three keys when you see ODIN Mode or Download Mode.
Step 7. You will now receive a warning message on your screen of the phone. After that press the Volume Up key to continue or entering Download Mode. Now your phone has entered the downloading Mode.
Step 8. Then Double Click on the Odin.exe file to run the Odin Tool and make sure that"F.Reset Time" and "Auto Reboot" are the only two options ticked.
Now connect your Samsung Galaxy phone with the PC with the help of USB Cable in the Download Mode.
When your phone and PC are connected, Odin Tool will automatically detect your phone and show COM port and display a message in the message box.
Step 9. Now Click on the AP or PDA button in the Odin Tool Window and select the CF-Auto-Root file. When you click on the PDA Button, Odin will ask you the location of the CF-Auto-Root file.
SO, Browse the file and select your CF-Auto-Root file from Odin folder or where ever you have saved the file. Now click on Start Button in the Odin Tool.
Step 10. The root process now starts. This will take a few seconds to root Samsung Devices. You will see a green-colored box in Odin once the process is completed.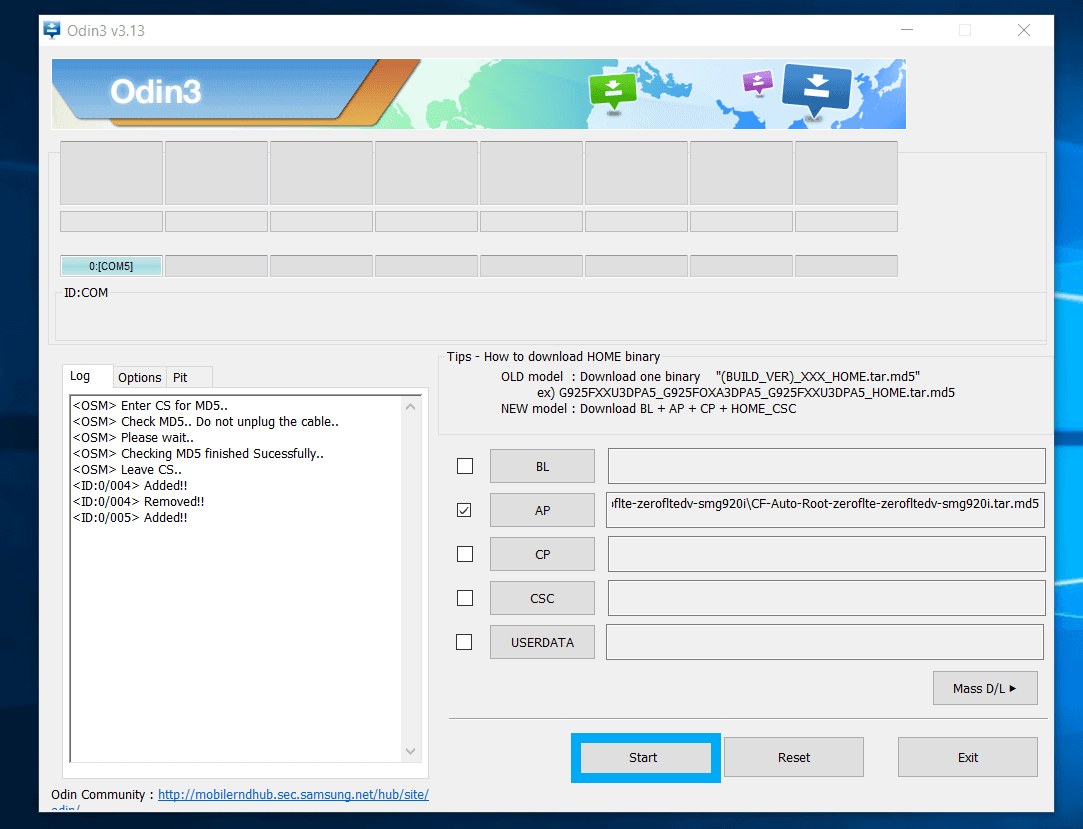 Note

Odin Tool only supports files with ".tar" and ".tar.md5" extensions.
Read More: Download Supersu Zip, Magisk Manager and MI Account Unlock Tool.
Wrapping Up
This was all about Odin Tool, its general overview, some of its features and the method to download and use Odin Tool for Samsung Galaxy devices. I hope you guys found the article useful!
If you are stuck on any of the steps or have any queries related to this article, also if you wish us to write on something, you can let us know in the comment section below. We will be glad to help you. Also, do not forget to subscribe to our newsletter in case you do not want to miss such article posts!
Happy Androiding:-)