Download MTK USB Driver: If you are not able to connect your MTK device with the Computer, one reason could be the USB Driver. Using appropriate USB Driver for the Here, in this article, we have mentioned for you a complete guide on what MTK USB Drivers are and related links to download the same. Also, we have introduced you to some of the major features of the device.
This is no more new to clarify that the appropriate USB Drivers are crucial for the proper connection of your device to the computer. Although you will find zillions of these USB Drivers all over the internet most of them are not from the official source of MediaTek USB Drivers.
And if you install any such duplicate USB Driver, you may end up in a computer random freeze issue. With that, your device will also not be connected to the computer.
What is MTK USB Driver?
MTK USB Driver are specially designed files for MediaTek devices that help you to connect your MediaTek devices to the computer by the means of USB Cables. By establishing a connection between your device and the computer, you can transfer files, data, documents, audio, video, etc from your device to the computer and vice versa.
Apart from the sharing activities, you can also perform various complicated tasks like flashing the Stock firmware, flashing IMEI, etc And also, this connection between the device and the computer forms an essential for many advanced tasks like Rooting your device, Stock Recovery. etc
Note that, MTK USB Drivers are compatible to work with Windows Computer only. They support Windows XP, Windows Vista, Windows 7, Windows 8, Windows 8.1, Windows 10. MTK USB Drivers also come as an installer. An alternative to MTK USB Driver is the MTK Driver Auto Installer. MTK Driver Auto Installer allows you to install MTK USB Driver on Windows within a few clicks. With the help of this installer, you do not have to manually install the drivers on your computer.
Download MTK USB Driver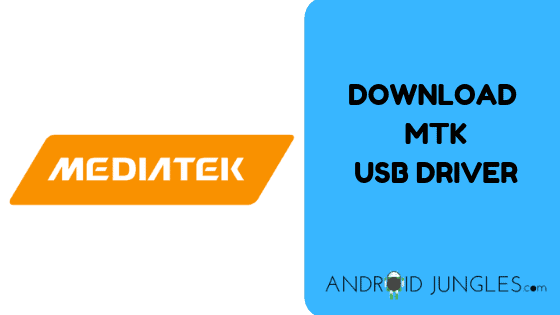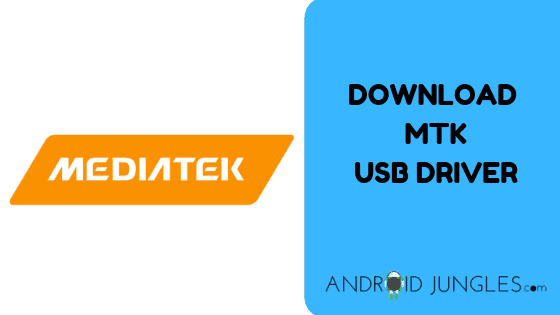 How to install MTK Driver on Windows XP/10/ 7
In this step-by-step guide given below, you will be shown how to install MTK Driver in Windows XP, Windows Vista, and Windows 7.
Step 1. To begin with the installation process, firstly Download the MTK USB Drivers given above in the download section.
Step 2. Then extract the .zip file of the Driver.
Step 3. Now run the extracted file as administrator.
Step 4. What you have to do next is, uninstall PreLoader USB VCOM. There will be one more PreLoader USB VCOM in the USBdeview itself at the very bottom. Uninstall that as well.
Step 5. After that, you will need to restart your PC.
Step 6. Then Open the USB device as an administrator.
Step 7. Next, you will have to connect your MediaTek device by removing the battery from it.
Step 8. Windows will now search for a driver.
Step 9. If your Windows automatically installs the drivers then you do not need to follow the steps given below. However, if your Windows does not install the drivers by itself, here is what you have to do next:
Step 10. The drivers will automatically install if you have installed it earlier.
Step 11. Go to Device Manager if the automatic installation has yet not begun.
Step 12. Here you will see a folder under Other Devices named MT65XX PreLoader.
Step 13. Now right-click on that icon and then click on Update Driver Software.
Step 14. A pop-up window will show up next. On that select Browse My Computer for Driver Software.
Step 15. Now Browse your USB MTK Driver Path to the folder and choose a folder path and hit the next button.
Features of MTK USB Drivers
The number of features may collide with the number of uses of MTK USB Drivers since what may be a feature for some may be uses of MTK USB Drivers for others. However, some of the main functions or features of MTK USB Drivers are as given below:
1. IMEI Flashing
A lot of times the MTK VCOM or CDC Drivers failed to detect the device while writing the IMEI with the help of SN Write Tool. At such times, the MTK USB All Driver aids you with your device to get detected by the Computer.
2. Connection to device
You can connect your Mediatek device to the computer and transfer various types of files, documents, media, audio, video, data, etc. from your phone to your PC and vice versa. However, you will have to first enable the USB debugging on your device before establishing a connection between it and the computer.
3. Flashing Firmware
In case your device is not turning on or experiencing a boot loop, and if you wish to flash the stock firmware in order to fix the boot loop you can do so with the help of the MTK USB ALL Driver that allows you to connect the device to the computer.
Rounding Up:
In this article, we have shown you how to download MTK USB Drivers 2020. We have also shared with you all the highlighted features and uses of MTK USB Drivers.
Being one of the best USB Drivers to flash stock firmware, MTK USB Drivers allow you to IMEI Flashing, they help connecting your MediaTek device to the Windows PC and also play crucial roles in rooting your android device in a few simple steps. And with all of these, you can also write the IMEI.
If there is something we missed, you can tell us in the comment section below. Also, if you come across any problems while installation feels free to drop a comment in the comment box downsides. We will be glad to help you out. I hope you found our guide worth the time. Thank you for reading our article. Keep visiting our page Android Jungles for more such tech-related articles.
Connect with us on Facebook, Twitter, and Instagram for Tech World Updates. Do make sure to subscribe to our newsletter for keeping updated with Technological affairs. If you have any doubts or question regarding the article on MTK USB Drivers, feel free to leave a comment in the comment section below.
Happy Androiding 🙂