Unlock Bootloader of Nokia Devices: Yes! You read that right. HMD Global has lately furnished means to Unlock Bootloader of Nokia Phones. Amidst a tweet from the Chief Product Officer of HMD Global, this news has come out. They have started it with the Nokia 8. So if you are intrigued in knowing how you can unlock bootloader of Nokia Devices, keep reading further.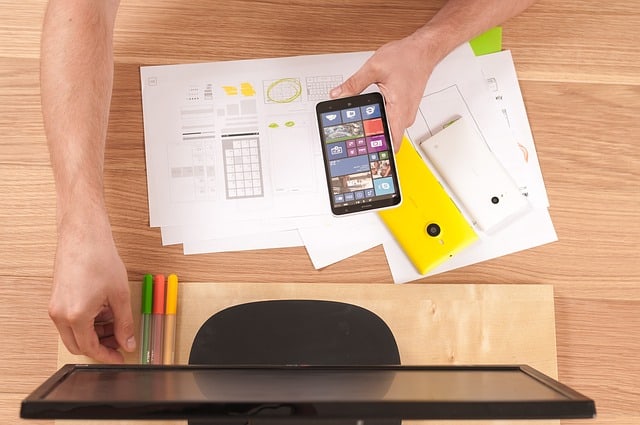 Why unlock Bootloader?
In case you are thinking what such difference has been made by allowing users to unlock bootloader of Nokia Devices, here it is-
By unlocking bootloader of Nokia phones, you will be qualified to root the device.
You can additionally flash the Custom ROMs.
You can further interject your device to  Custom Recovery.
And hence as a result of all of the above, you get a comprehensive, admin-level control over your device.
Just to remind you this process has been started only for Nokia 8. Nevertheless, the unlock means for almost every Nokia Phone tend to be similar. Hence, you can look up to this guide for future preference.
Prerequisite for Unlocking Bootloader on Nokia Phones:
Unlocking Bootloader will void the guarantee of your device, i.e. manufacturer's limited guaranty.
When you have unlocked the device, you cannot invalidate it.
Do Enable USB Debugging & the OEM Unlocking on your device.
Download ADB fastboot on your PC.
All the data from your device will be deleted including all files, media, etc. Hence, make sure that you perform a backup of it.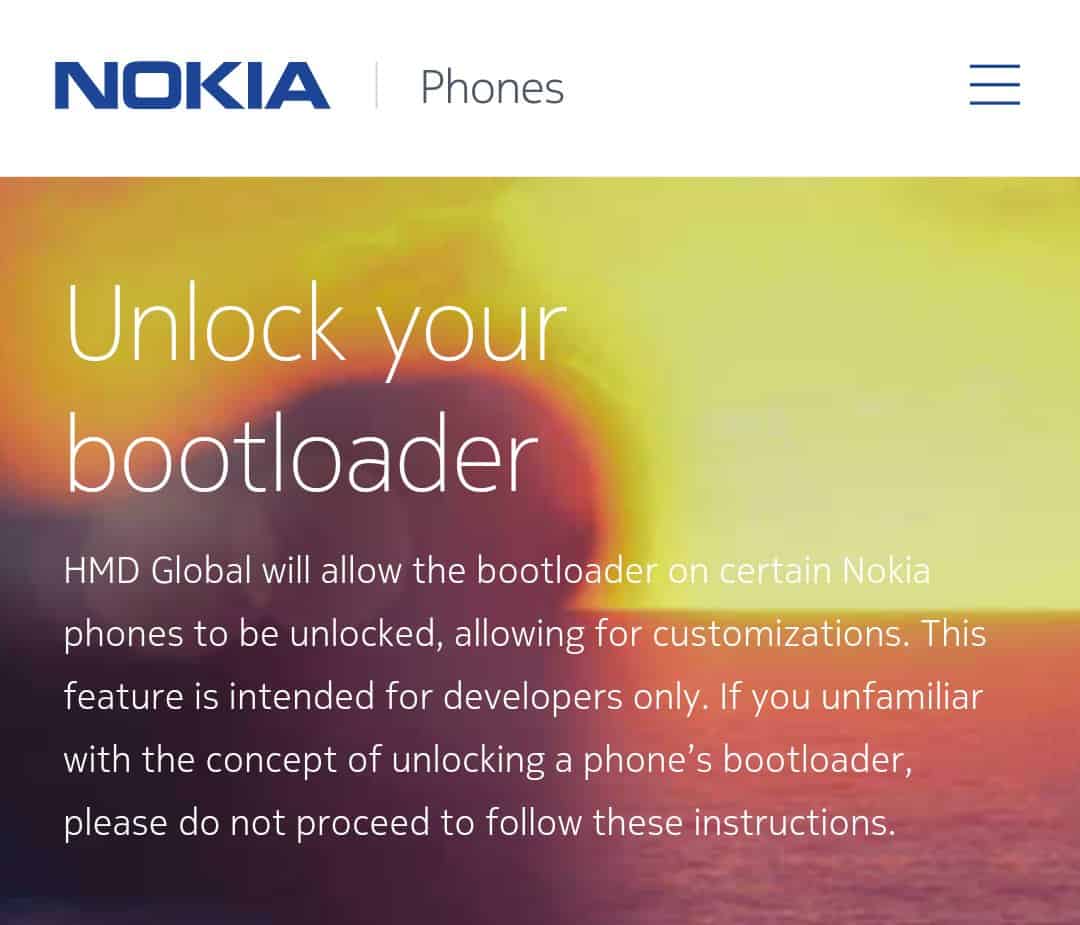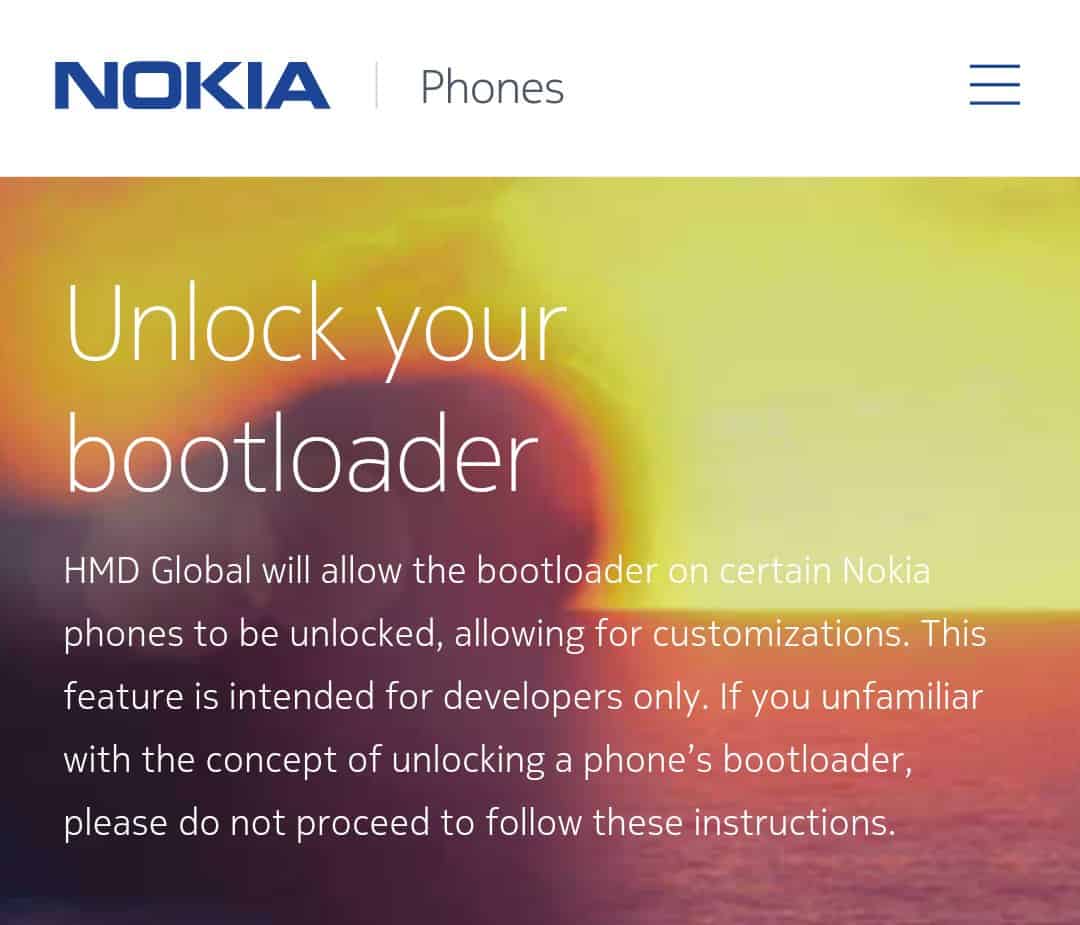 How to receive the Nokia Bootloader Unlock Key?
For the purpose of Unlocking Bootloader of Nokia Phone, you should visit the Nokia developer's Unlock Website and then designate and fill Unlock Bootloader configuration form so as to get one unlock key for your Nokia Phone.
Given below is how you should fill the form and conclude the process to get the unlock Key.
Step 1: Visit the Unlock Bootloader Link.
Step 2: Here, Register or Sign in for Nokia's Developer Account.
Step 3: You will be now asked to Authenticate your Nokia Phone.
Step 4: Validate your Nokia Device from the NokiaPhoneUnlockBooloader app.
Step 5: Then Download as well as Install the App on your Nokia Device.
Step 6: Fill the Application and get the validation code.
Step 7: Proffer the validation code to the Website of Bootloader Unlock.
Step 8: You will acquire an Email providing you a link through which you can download the Unlock key to Unlock the bootloader of your device.
Step 9: Lastly, Download Unlock Key & save it by the name 'unlock.key' on your PC in ADB & Fastboot folder.
Unlock Bootloader on Nokia Devices:
Step 1: I assume that you did set up the ADB including Fastboot on your PC & completed the Prerequisite to unlock bootloader on Nokia Phones, as quoted earlier.
Step 2: Go where fastboot and ADB are set up, i.e. where you saved unlock.key. In case you have injected immediate ADB installer, you can launch a command prompt or terminal window wherever.
Step 3:  Succeed the Address bar on Windows OS, and type- cmd and later press enter key so as to propel a command prompt.
Step 4: Next, hold the Shift key on the keyboard and right click on anywhere on the empty space. Next, choose the- "Open Command Window Here" selection to propel a CMD Window.
For Windows:- Start>cmd
For Mac:- Applications > Utilities> Terminal.app
For Linux:- Terminal
Step 5: Now Restart your Nokia device into fastboot mode.
For this purpose, Turnabout your device off and then press & hold down the Volume Down button. Concurrently, connect your device to PC through USB Cables. And your device will boot into Download mode, i.e. Fastboot mode.
Step 6: When your device is in fastboot mode and connected to PC, go to the location of ADB and Fastboot folder where you conserved the "Unlock.key". Then, enter the command given below to unlock the bootloader using terminal/cmd.
Note that the terminal aims to the position of the file. So that it will unlock your device moreover factory reset wiping all of its content.
fastboot flash unlock unlock.key
Step 7: The following command as the name implies, will unlock the bootloader.
fastboot oem unlock
And you are done here! Now reboot the device nextly booting it into an unlocked device. You can apply "fastboot reboot" to reboot the device to the system.
Do take a note that the Nokia device is unlocked suitably. You can make the use of command- "fastboot unlock-info" either plainly "fastboot unlock info" so as to get the position of the unlocked bootloader.
You are all steadfast to flash custom recoveries, root the Nokia device and all of that you can possibly do with the unlocked bootloader.
Hope our article helped you!
Happy Androiding:-)