Qualcomm Huiye Download Tool is PC Software that lets users Flash file on Qualcomm devices or flash Official Stock ROM. With Huiye Qualcomm Download Tool, users cannot flash any devices having a chipset different than Qualcomm.
This Tool is specifically targeted towards the Qualcomm powered devices. Thus, if you are having a Qualcomm chipset based device, you can download this Qualcomm Huiye Download Tool on your device for flashing Official ROMs.
In this article, we are sharing with you all the links to download the Qualcomm Huiye Download Tool. So here you go –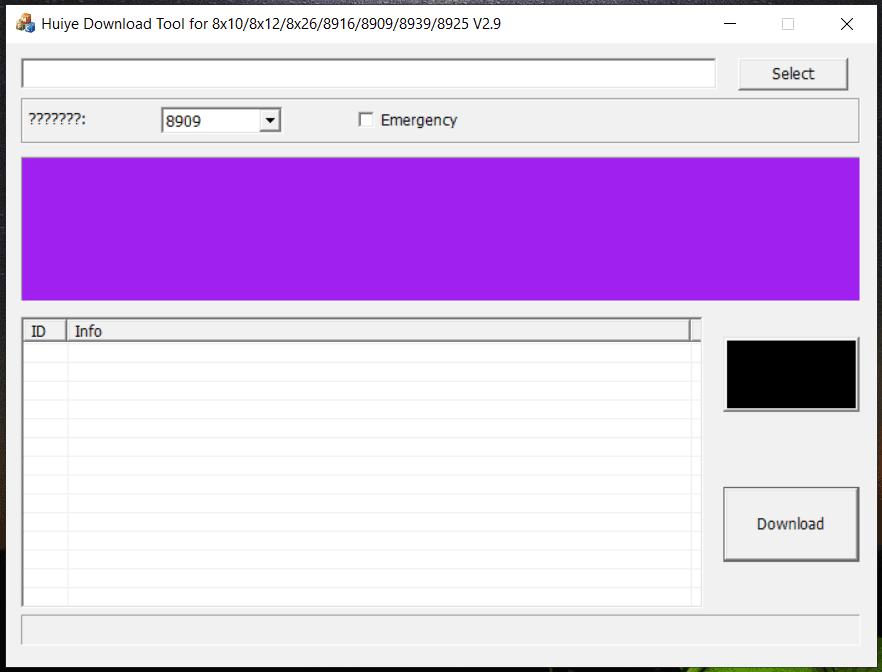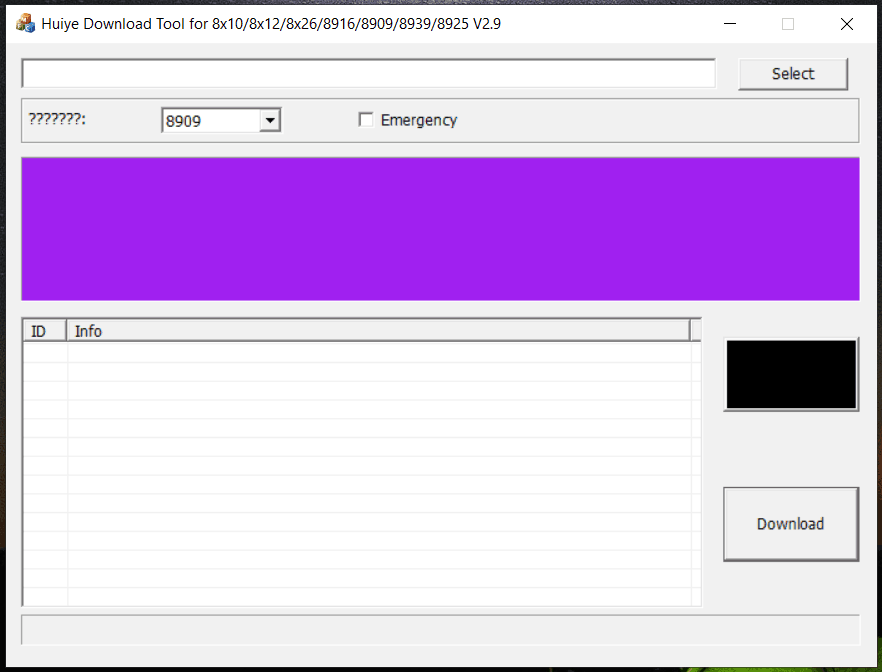 Download Qualcomm Huiye Download Tool
Here are the links to download all the versions of the Huiye Download Tool on Qualcomm devices. You can use this Stock ROM Flash tool on all Android devices.
V1.0: Huiye_Download_Tool_v1.0.zip
V1.0.1: Huiye_Download_Tool_for_Reliance_v1.0.1_20170704.zip
V2.2: Huiye_Download_Tool_v2.2.zip
V2.7: Huiye_Download_Tool_v2.7.zip
V2.8: Huiye_Download_Tool_v2.8.zip
V2.9: Huiye_Download_Tool_v2.9.zip – Latest
Features of Huiye Download Tool
Manual Flashing Mode – With the help of the manual flashing mode, users can flash Qualcomm devices with the Huiye Download Tool in either Emergency or Manual Mode.
Compatibility – The Huiye Download tool is meant for Qualcomm devices and hence it can be used to flash devices that have a Qualcomm chipset. This tool can be used for flashing XML based Qualcomm Stock ROM Files. Also, the latest version of the Huiye Download tool is compatible with various Qualcomm chipsets like – 8909, 8932, 8952, 8×10, 8×12 and 8×26.
Lock and Unlock Setting with one click
Clean User Interface and easy to grasp. It includes only two buttons – one is 'Select' so as to choose the firmware and the other is
Portable Software for Qualcomm devices – Huiye Download Tool is a software that comes in small size for Windows OS and is portable which means that it does not have to be installed on PC. All one has to do is download the tool and then run Huiye Download Tool by a single click.
Various Flashing Modes – The tool comes with two different flashing tools which include – Normal Mode and Emergency Mode. In the Normal Mode, users have to choose the Chipset number of the device in the tool. Here users do not have to tick the Emergency Mode. Whereas in the Emergency Mode, you have to load Firmware then tick the mark on 'Emergency Mode' and then boot the device into EDL Mode by hitting the Boot key.
Tools make any process much easier and when it's about Android processes like flashing, rooting, unlocking the bootloader, here are the best of all tools that you might need.
Key Points to note while using Huiye Download Tool
Note that the Huiye Download tool is meant only for Qualcomm devices and hence you must not use it on other devices.
Make sure that the firmware you want to flash is in either XML or .mbn format. Or else you can use the Qualcomm Flash Tool.
Make sure to install Qualcomm drivers before you flash the Qualcomm device. The tool cannot be detected without the installation of USB Drivers.
Note that the Boot Key is essential for booting the device into EDL mode. This boot key might be different for various devices. So make sure you Google it to find the appropriate Boot Key.
To know more about how you can use the Huiye Download tool to flash the firmware on your Qualcomm powered device, follow our other post here.
How to use Huiye Download Tool
I hope you have found the article of use. I assume that you are now flashing the firmware on your Qualcomm powered device.
Happy Androiding:-)