Download Z3x Samsung Tool Pro: Following iPhones, what we all first get to our minds in the world of Smartphones if the brand named Samsung. With modifications over time and again, the name is reaching heights in the world of Smartphones.
This definitely means developers around the globe are also engaged in creating various tools for these devices that could help ease the general bugs and problems with the original device. One such is the tool Z3x Samsung Tool.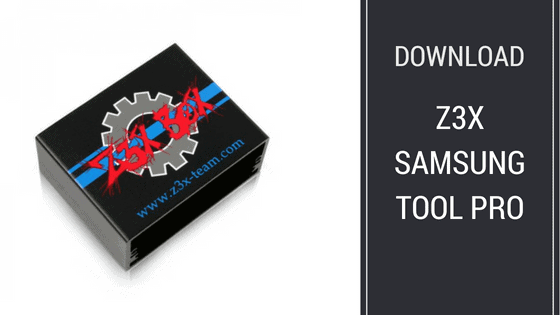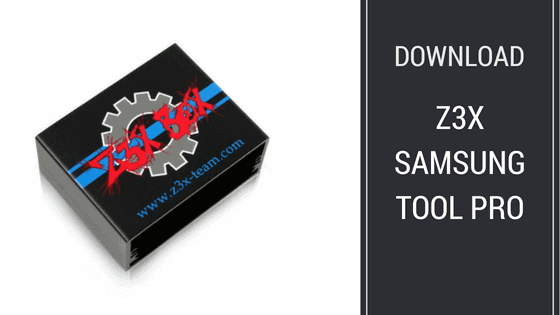 What is FRP?
FRP or we can say, Factory Reset Protection is a kind of lock for Android devices that feature Android 5.1 lollipop and more.
FRP lock acts as a security shield to your device when it might get stolen by someone. With the help of this lock, you can keep your files and folders safe thus maintaining your privacy throughout.
What is Z3x Samsung Tool pro?
FRP Lock has its base in the Google ID and its Password. As simple it is, if you forget your Google credentials, chances are your device may get bricked specifically when you or the user of the phone want to reset your device.
And if you have forgotten your credentials of Google Account linked with your device, what would you do for situations like this when you want to reset your phone?
Well, at such point, the hero of the story becomes Z3x Samsung Tool.
With the help of Z3x Pro Tool, you can unlock your device and bypass the FRP Protection.
Also Check:-Download Samsung FRP Tool
Pre-Requirements to use Z3x Samsung Tool pro:
Before Flashing your device, make sure you Back up the data on your device. Just in case, it may get erased during the process.
You will need a Windows, any version Laptop or PC for the process.
A USB cable to connect your device to PC
Turn Off the Anti-Virus and Windows Defender on your Windows PC.
Note
Do not Open and Close Z3x software multiple times, this may result in the expiration of the license and hence you will not be able to use it again. Make sure you use it only when you actually need it.
Z3x Samsung Tool Pro Download
If you have your phone on the Factory Reset Protection mode and you forget your Google account details for login, your phone may get bricked.
At this point, you will need a bypass tool that ensures unlocking your FRP Tool. For the further procedure, read the below steps carefully-
Do not miss: Download Spotify Premium APK  Download FRP Hijacker And Download Cloud Tv Apk
How to Install Z3x Samsung Tool Pro
Step 1. Download Z3x Latest Samsung Tool Pro v28.2 from the link given above. Make sure as per the pre-requirements you have turned the anti-virus and  Windows Defender on your PC off.
Step 2. Now extract Z3x download 28.2 zip file on PC.
Step 3. Now you will here find a text file with a password, copy the password and run "z3x Samsung Tool V28.2.exe" file as administrator.
Step 4. At the time of Z3x 28.2 tool installation, it will ask you for a password. type or copy Technical Computer Solutions as a password.
Finish the installation process and you are done! The Z3x Samsung Tool Pro has successfully been installed on your Windows PC.
Z3x 28.2 Samsung Tool Pro Setup
Step 1. Run 'Z3x 28.2 Tool' as Administrator. A blue command window will appear on the PC screen, press any key to continue with the process.
Step 2. Now you will see a Popup on the Screen of 'Z3x 28.2 Loader' then click the 'Try' Button.
That's its! The Samsung Zx3 tool will open successfully.
How to Use Z3x Samsung Tool Pro To Unlock Your Samsung Device
Download and install Z3x Shell (Combination File) on your PC or Laptop.
Now open the software & type "Combination" in the search bar.
click on the 'Find' Button for initiation of FRP Bypass Process.
Locate the Model Number of your Samsung Device & see if it is in the list of devices.
When you see the model number of your device on the list, click on it.
This will head you to the Downads5.z3x-team.com & the combination file will appear on the browser.
click on [:] to choose the file destination and then click on Start Download.
Download "Z3x Samsung Tool Pro" & install it on your PC.
open the Samsung tool pro software & search for your device's model number.
Click on Flash and open combination file after the new window appears.
Check on if you are uploading the right combination file that was downloaded earlier and mentioned in step 4.
As you Upload the combination file of your Samsung Device, Click on the Flash Button.
Then, go to the desktop and right-click  My Computer icon and then on Manage.
a new window appears. Click on Device Manager & you will find the Android device you connected to your computer. You may see the Samsung Android ADB interface.
Now click on the Unlock Tab & then Rest FRP in the z3x Samsung FRP Tool.
You will see a message pop-up saying- ADB must be activated before initiating an FRP bypass process.
Click Yes for this process.
Now you will again see a message in the image. Click Yes to process to the next step.
Now a message may again come up after you confirm the earlier process saying that you have selected an incorrect model and FRP Bypass may damage your Phone. You have the option of clicking NO.
Then click on FRP Reset again & continue further. This message will not come again & your device will be unlocked from FRP as shown in the below screenshot.
That's it. You have Unlocked FRP process!
Z3x Samsung Tool Pro Features
Given below are some of the well known features of  Z3x Samsung Tool Pro –
Built-in guide for every device model
Direct read codes
Call picking options
Activate or deactivate user lock, read device and SIM lock status and reset device and SIM lock status
Read and write EFS
Single-file flashing and high-speed flashing
Unlock T-mobile devices.
Alphabetical phone model selection menu or the selection by the platform through Z3X Shell.
Direct Unlock SPR via server.
Service features such as Battery calibration/LCD contrast/RX TX etc.
Repair and Unlock Root
FRP Removal
Auto display for required cable specifications and step by step tutorial for each supported model.
Bypasses MSL and MSL2 security and IMEI repair
Flashing
Loads reports form the server regarding update versions and other maps.
Multilanguage interface to ease users from all around the world.
Configuration preferences and FRP Unlocking available
Device freeze repair and full factory resets
Automatic login to support area from Z3X Shell and smart card firmware updates from online sources.
Read or Write Cert
Search and replace feature included in the editor
Re-partition phone filesystem
Reboot Download or Recovery – Backup and Restore features.
Offers a feature to browse operation history and the tool is compatible with swap PCB.
Flash phones with firmware files
Repair function for bricked devices
Support available for a diverse variety of platforms such as Qualcomm, Exynos, Shannon, Infineon, Agere, Sysol, MTK and SEMC, Swift, OMAP.
Read and write NVM
Read codes on phone
FAQs / Common Errors with Z3x Samsung Tool Pro
What if I get "Loader.exe file missing in folder" error?
"Loader.exe file missing in folder" error message pops up when the antivirus software has not been disabled. Antivirus on your PC thus, blocks ome processes of Z3x Samsung Pro tool. To solve this error, simply switch off Antivirus. 
What do I do when I get "Card not found" error?
"Card not found" error message shows up when the user did not run the Samsung Tool Pro as administrator.
In order to fix this issue, run the application as administrator.
Final Verdict
Although exploring and mentioning all the features of this incredible tool is quite a lot impossible, you can know them all by downloading and using this tool yourself.
That would also add up to your help and when you experience it yourself, you will get to know it better. However, we have given you a complete guide on how to bypass your FRP on your device.
From the links given in this article and the procedure to go through it, you can download the tool.
With that, if you come across any difficulty or query in any of the steps, feel free to ask us in the comment section below.
For more such updates regarding Android phones, make sure you subscribe to our Newsletter and not miss any of them.
Happy Androiding 😊