Download FRP Hijacker v1.0: At times, we tend to forget our very crucial Google Account Credentials and such things after having your phone reset, trouble a lot. If you have also fallen prey to such situations and wish to recover from them ASAP, here is an entire article dedicated to the same.
In case you have completely lost hold of your Google Account Credentials, you can bypass the FRP Google Account on any Samsung Galaxy Device with the help of our hero of the topic- FRP Hijacker v1.0.
Before getting into the article to know how you can bypass your Samsung FRP Lock on your device with just one click using the FRP Hijacker, let us first know some basics of the same.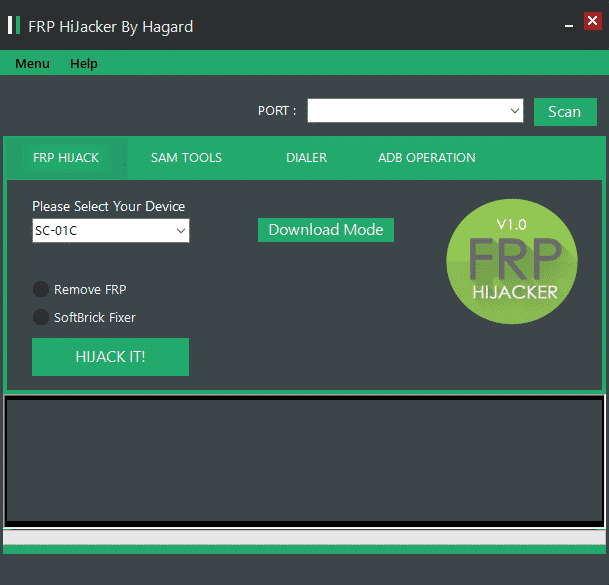 What is FRP Hijacker?
FRP Hijacker is a tool that allows you to bypass, i.e. remove the FRP lock on Samsung devices with just one simple click. This tool is created with the objective of helping people that have entangled themselves somehow by either forgetting the credentials or the device itself.
As mentioned above, there can be various reasons one would want to remove the FRP lock that was installed by Samsung as a measure of privacy protection. And that is what FRP Hijacker provides you. You can remove the FRP lock even in the Download mode, or what is also known as the Odin Mode. There is no need to use some combination files for this purpose.
This tool can also fix Softbrick on your device. With the dialer of your device, you can remove the FRP Lock on your Samsung device. Another way is of bypassing your Google account verification via the ADB Mode, all you have to do is enable the ADB mode.
FRP Hijacker v1.0 was developed by Haggard with the objective to help and remove the Samsung FRP Lock. The credits for this creation go to Haggard for sharing this incredible tool for free use.
Do note the following points:-
~Do make sure that you take a backup of the data before using the FRP Hijacker Tool.
So that you can always restore your data when you feel the need of doing so. ~In case you find out that the file is protected through a password before it lets you install it, do check the folder for a link to the password you want.
~You can use the FRP Hijacker tool on your Windows-based operating system. It supports Windows XP, Windows Vista, Windows 7, Windows 8, Windows 8.1, Windows 10.
What is FRP Lock?
FRP is an abbreviation for Factory Reset Protection. As a factory reset, for those who do not know is the option on your device through which you can wipe all the user data and bring back your device to the factory settings. Google introduced this option as a security precaution. This lock gets actuated when the user signs in to a Google Account on the android device.
FRP Bypass tool which is also known as Factory Reset Protection Bypass Tool is one great software that will aid you in avoiding the Google Account Verification process while you are setting up your Samsung Galaxy Device.
With this feature, all the unauthentic users will be prevented from using the phone until the old Google Account credentials are entered by the user. In this article, you will be shown how to bypass FRP Lock or remove the Account on your device. But before that, let us first go through some prerequisites you need to consider.
Download FRP Hijacker Tool
File Name: Frp_Hijacker_v1.0
Version: v1.0
FRP Hijacker Tool: Download
How to USE FRP Hijacker Tool?
Here is a guide that you can follow to install the FRP Hijacker tool:
Step 1: Download the FRP Hijacker tool v1.0 from the link given above, by pressing the button.
Step 2: Then, Download and install "Microsoft Net Framework 4.5.2" on your PC before installing the FRP Hijacker tool.
Step 3: Run the FRP Hijacker tool Setup.
Step 4: You will be asked for a password for which, type the link- www.gsmhagard.com as a password.
Step 5: Then continue the installation process and finish the setup.
Step 6: The job is done here! you are all set to bypass your Samsung FRP Lock with the help of the FRP Hijacker v1.0 tool.
Password for all the FRP Hijacker Tool Setup
www.gsmhagard.com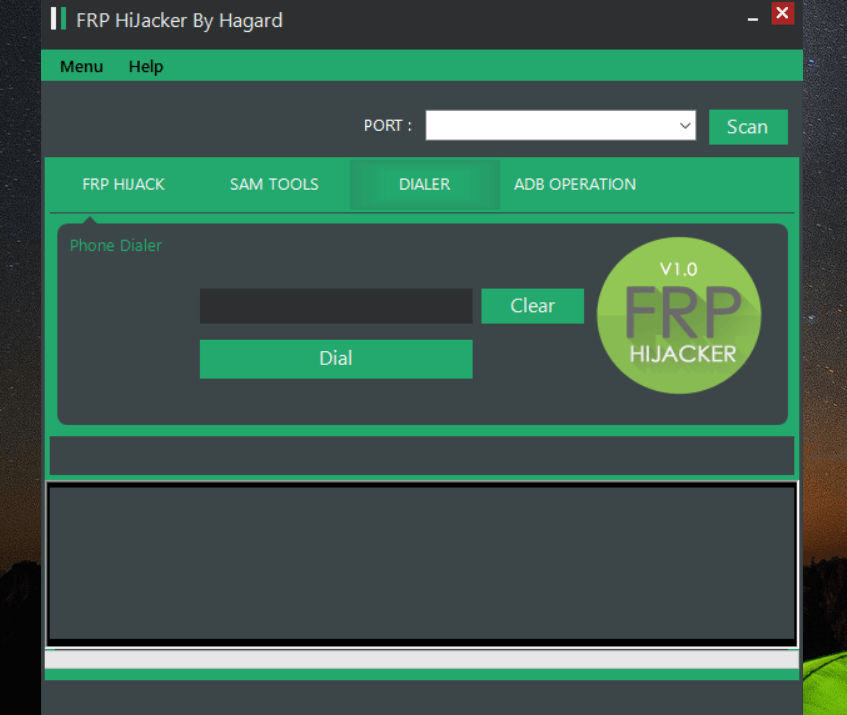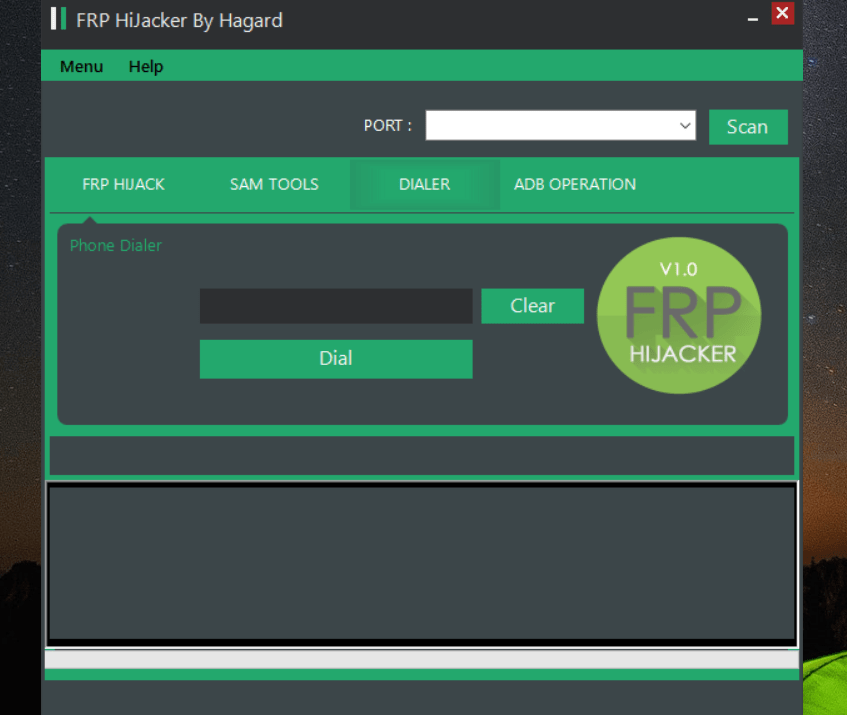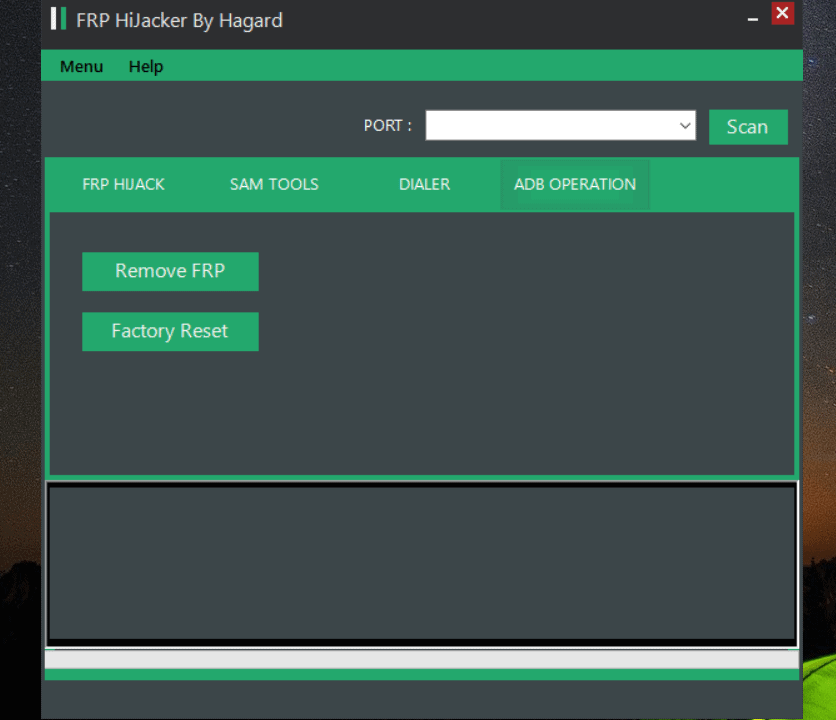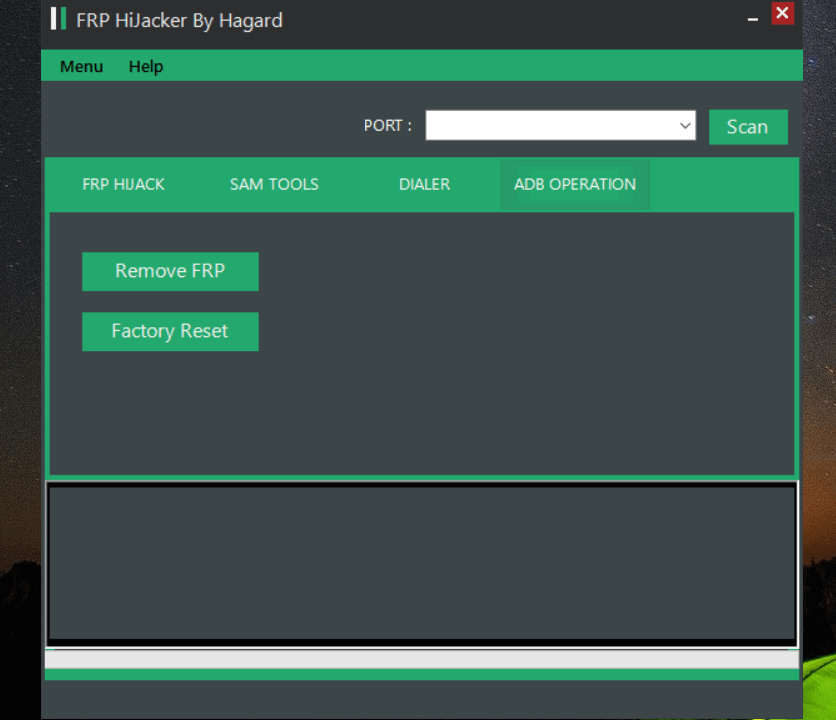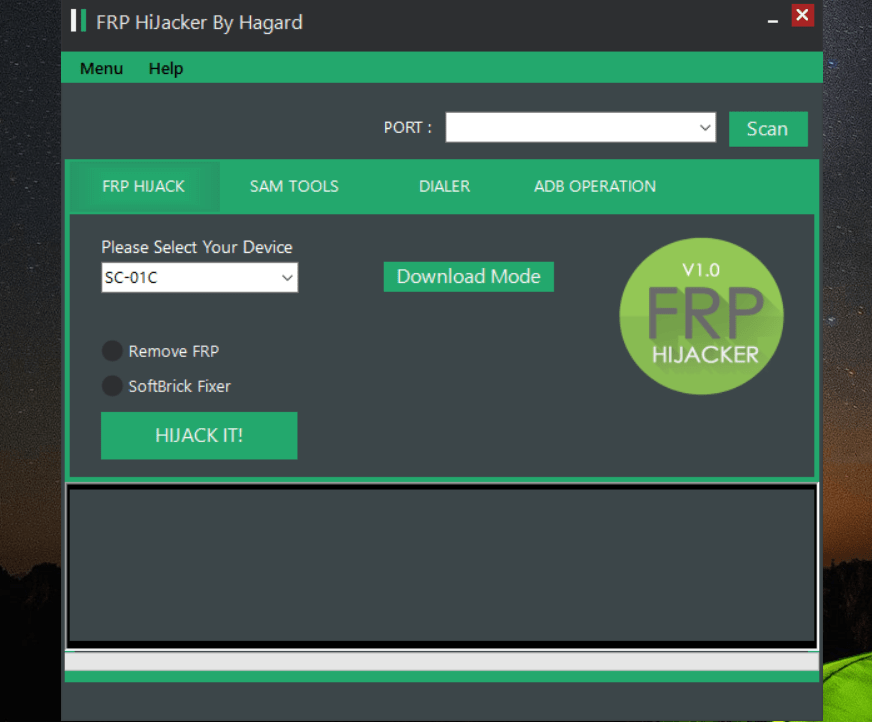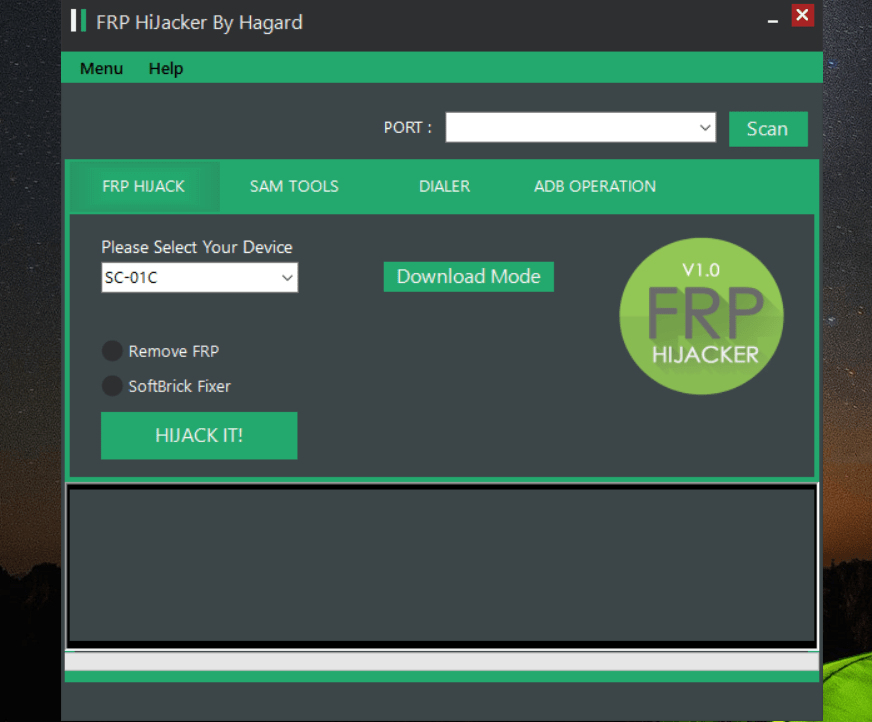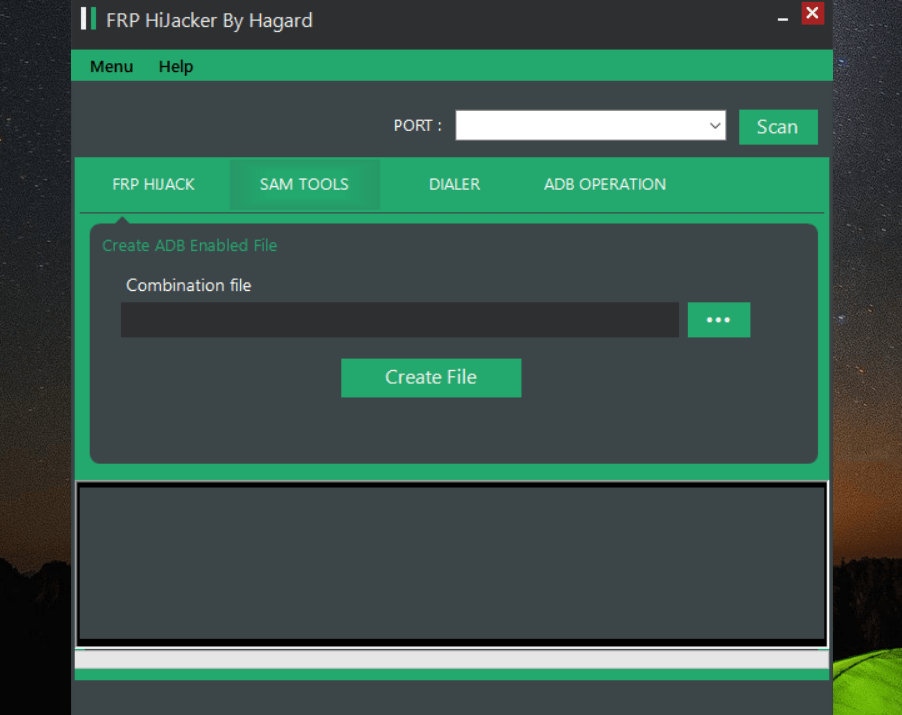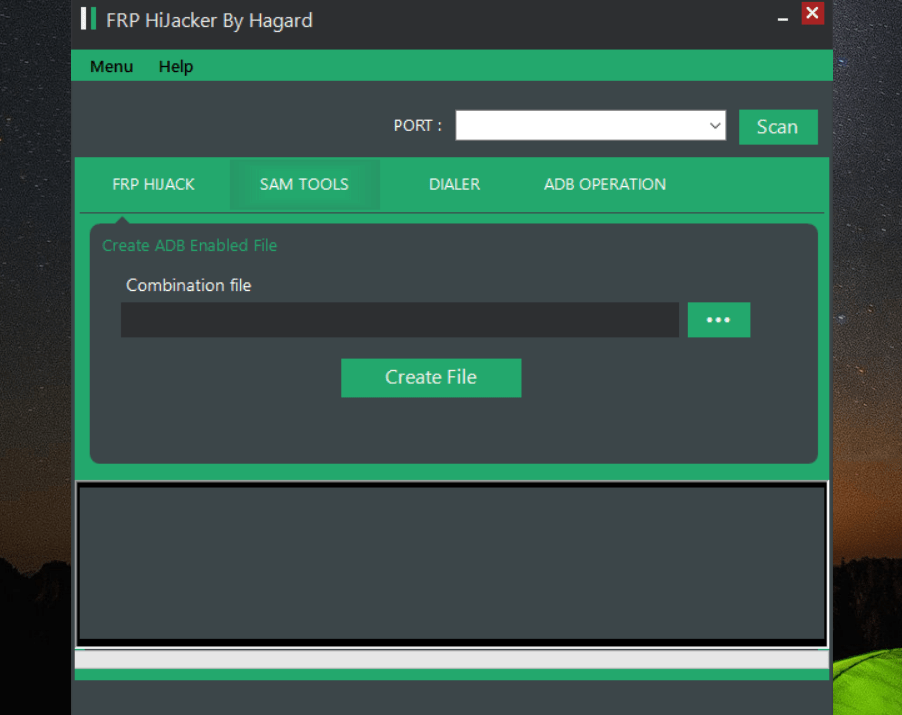 Features of FRP Hijacker Tool V1.0:
Given below are some of the highlighted features of FRP Hijacker Tool V1.0:
ADB Samsung FRP Remover Tool
You can use the phone dial pad for bypassing the Samsung FRP
You can also enable ADB with the help of FRP Hijacker Tool v1.0
You can remove Samsung FRP 2017 and 2018 as well.
You can also bypass the Samsung FRP in the Odin mode.
You will have to use Combination files to bypass Samsung FRP 2017 or 2018.
Final Verdict:
So, guys, this was all about FRP Hijacker Tool. Hope you guys found the article of use. In case you have any doubts to ask, feel free to let us know in the comment section below. We will be glad to help you. Keep visiting our page- Android Jungles for more such articles or you can also subscribe to our newsletter to receive timely notifications of our posts.
In case you want us to write on something or have any suggestions, do not hesitate to comment down.
Happy Androiding:-)