We all use our Gmail Accounts for work as well as personal uses. Our Gmail Accounts are very important to us and contain valuable information. In the world of high cybercrimes and an increase in fraudulent activities, it is very important to secure your Gmail Account.
In this article, Android Jungle gives out the ways in which you can secure your Gmail Account.
Read More: Change Desktop font color in Windows 10
How to Secure Gmail Account from Hackers
Here is what you can do to secure your Gmail Account from Hackers:
Security Checkup
Add two-factor authentication
Check recent security activity
We will explain this process in detail in this article.
1. Open Google Account Settings: Open your Google account settings page to get started. Do this by launching Gmail, then click on your profile picture, and from there, be sure to select Manage your Google Account.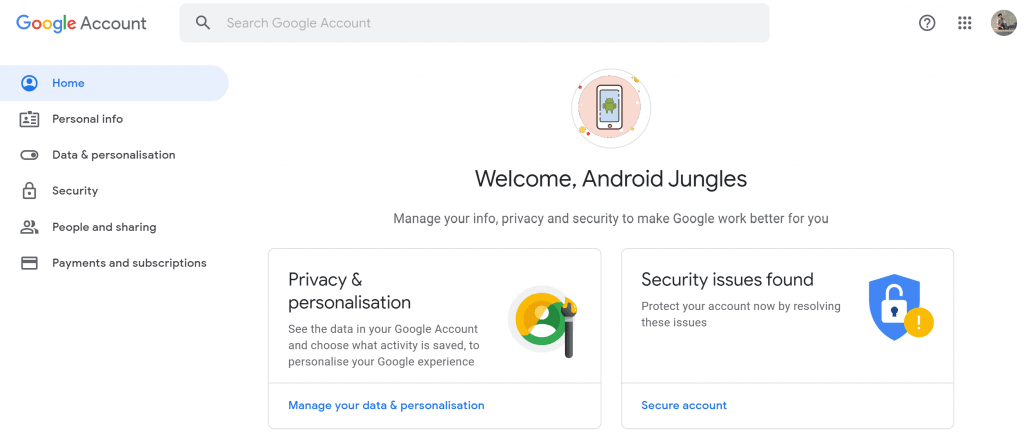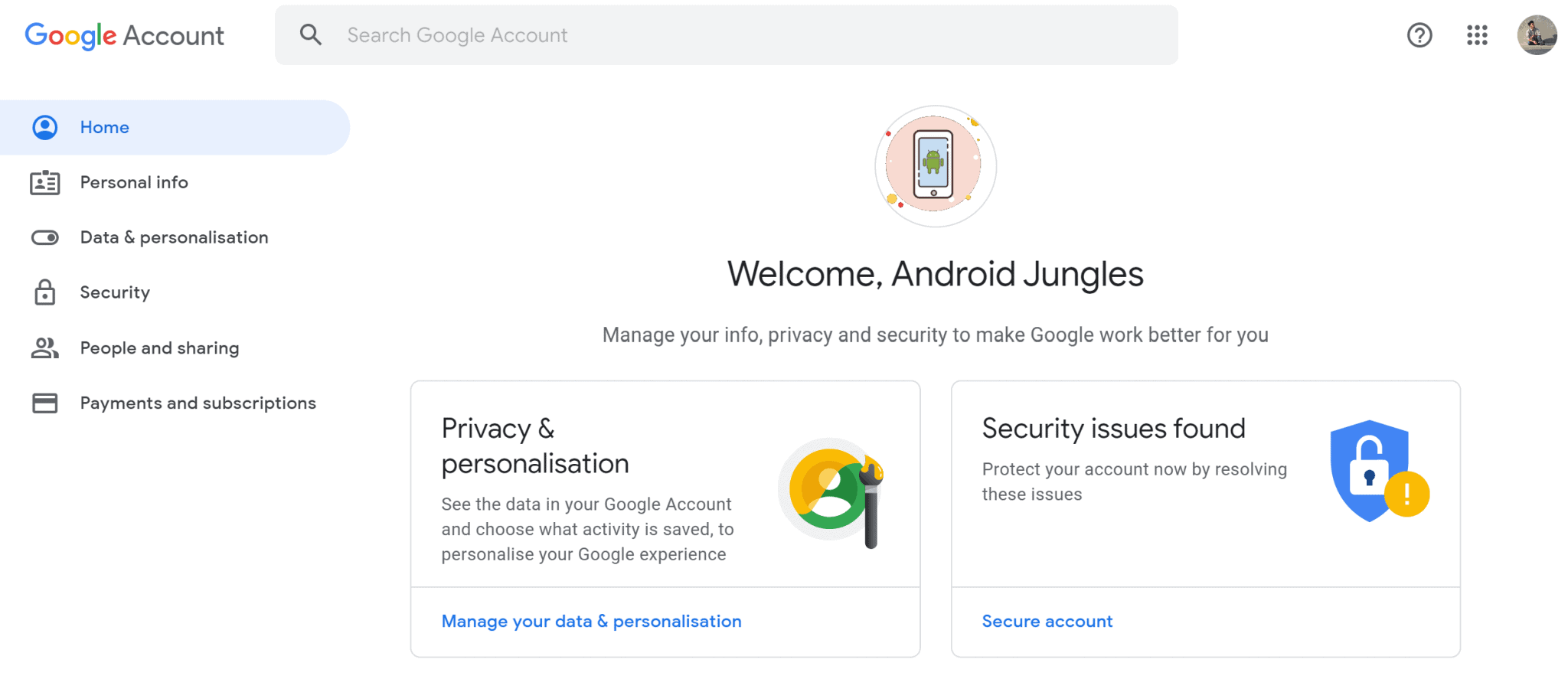 2. Security Checkup: Users can get an idea of how secure their account is due to the recommendations provided by Google. This feature has been built by Google in order to give us an idea about third party authentications.
If there are any outstanding issues, they will be added to the top. Should the user have already taken certain steps to ensure security, these steps will be marked below with a green tick.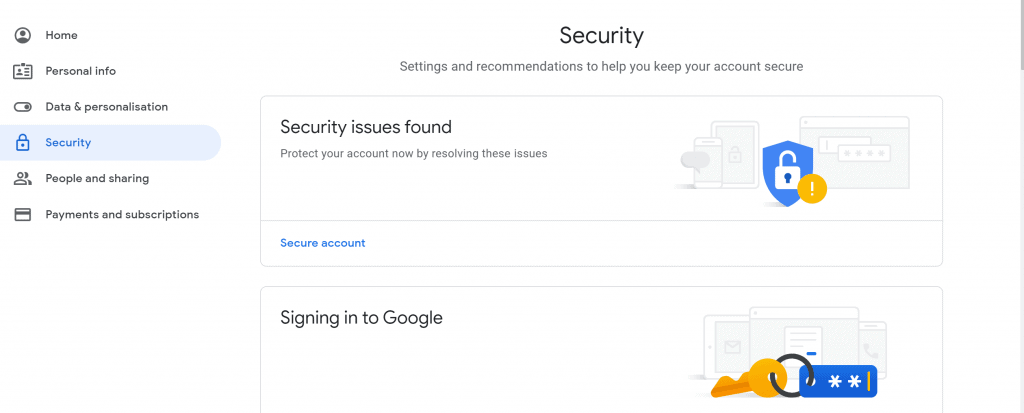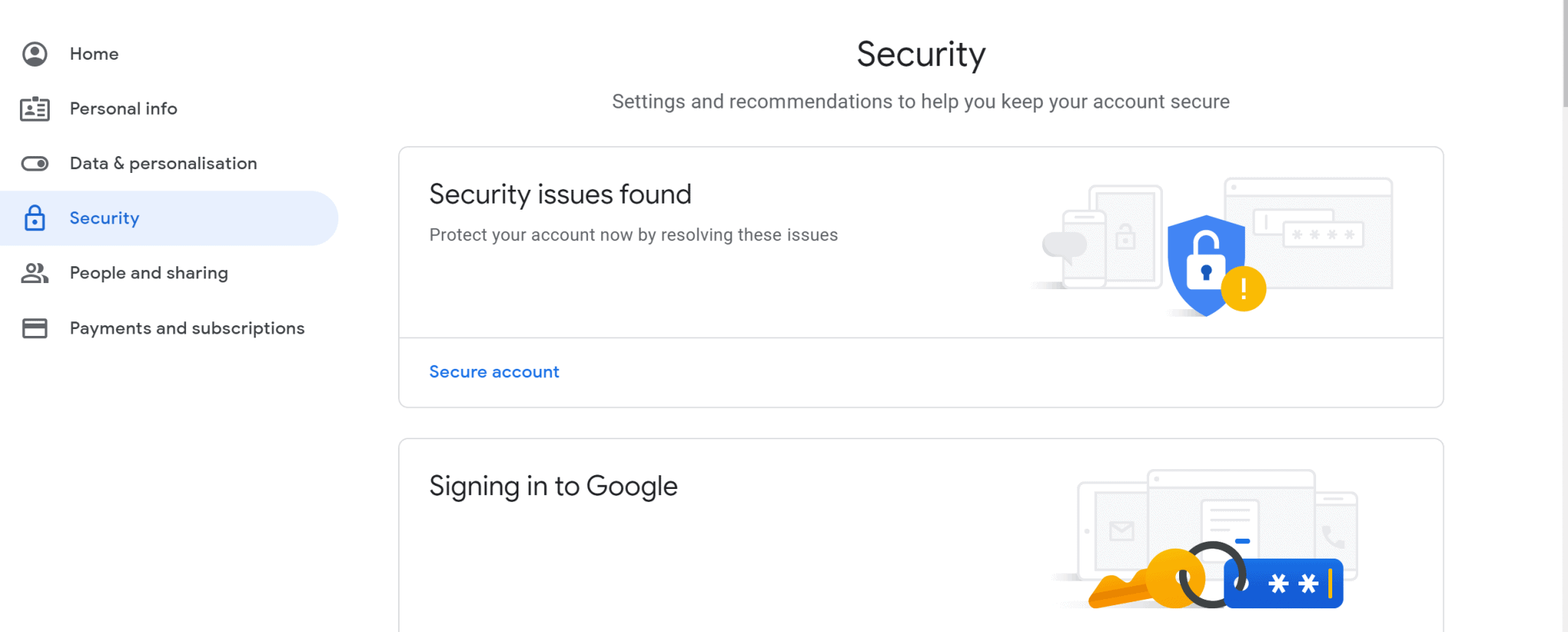 3. Add two-factor authentication: The next step is to add two-factor authentication. We can do this by returning to the Security page and then look for the section that says Signing Into Google. From here, users can see when last their password was changed, and whether or not two-factor authentication is active.
In order to improve security click on Add An Extra Layer Of Security, then follow the steps to include two-factor authentication as part of your security regiment. A mobile phone will be required.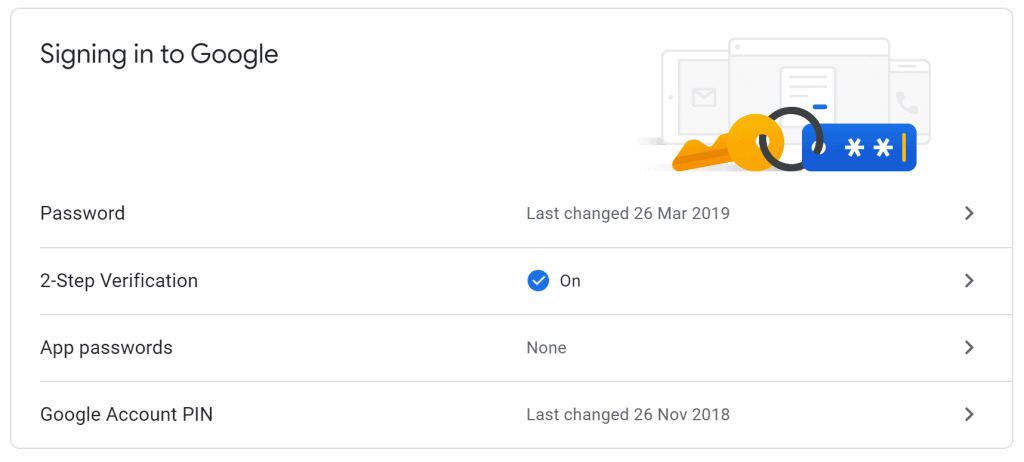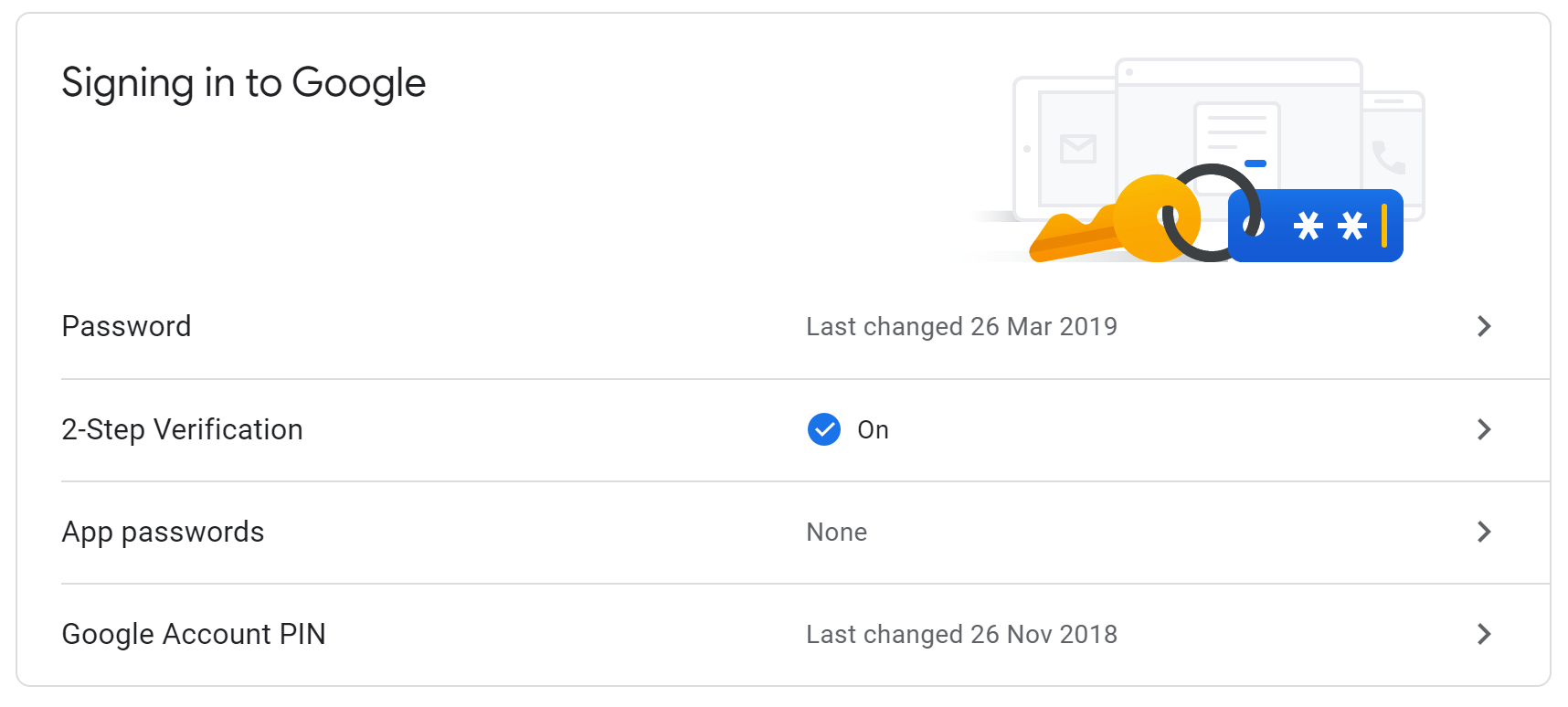 4. Check Recent Secure Activity: The following section will show login events from the past 28 days, which is quite impressive. It can tell the device used to log in, and even the estimated location. Additionally, it will also show the IP address, so you can tell if someone who shouldn't have access has entered your account at any given time.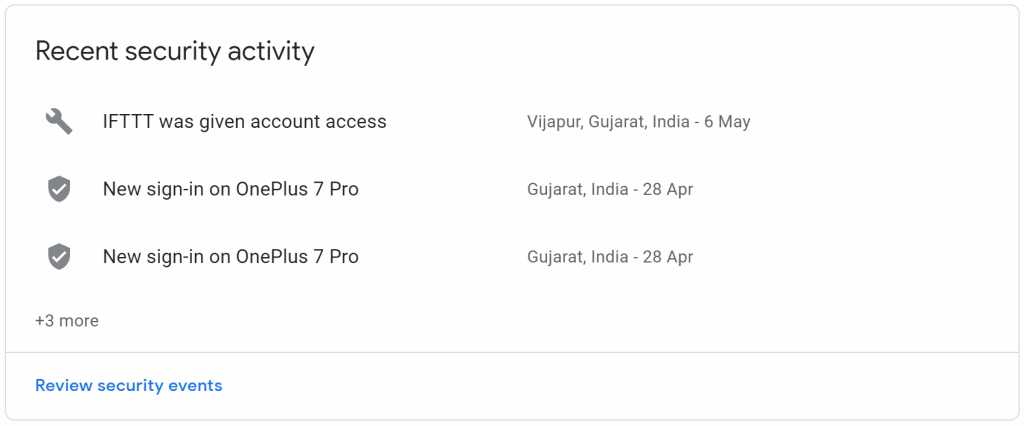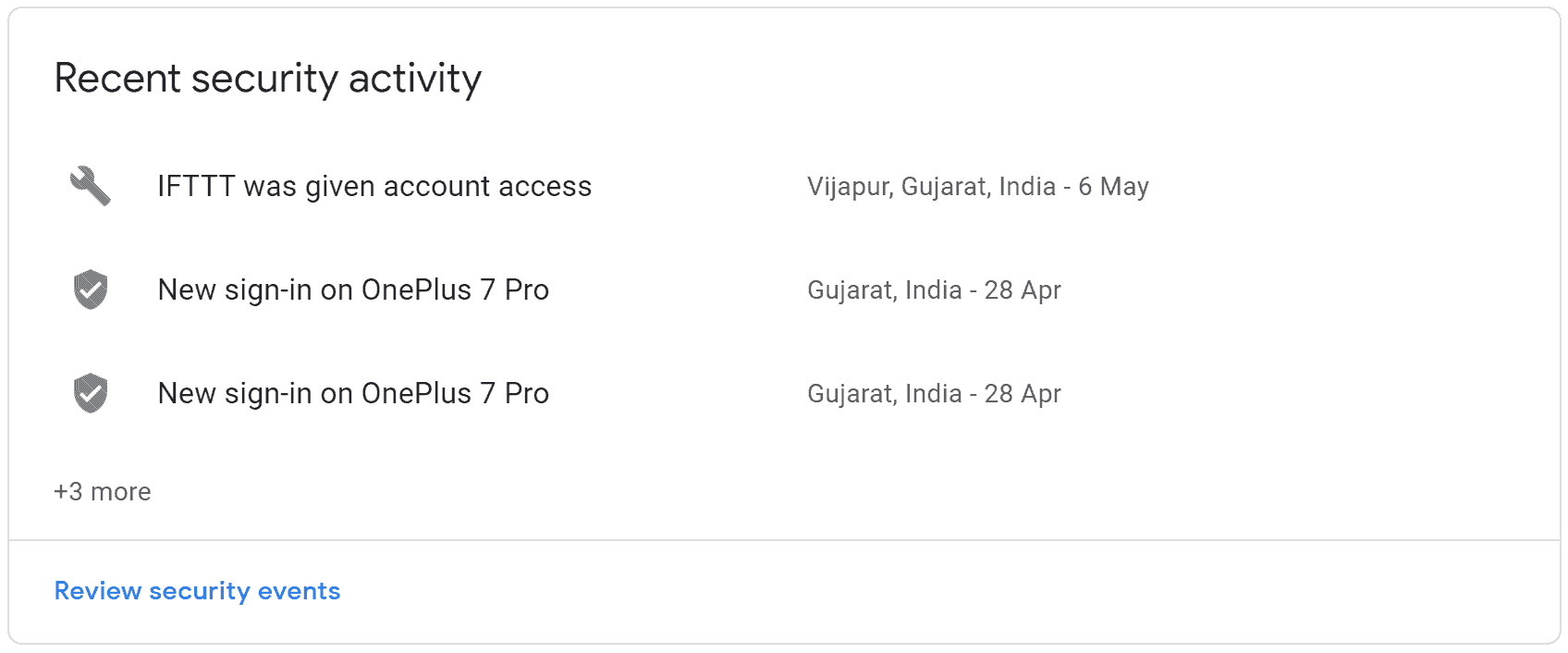 That's all for today! We hope that your account will be safe and secure from hackers now!
For more information Windows and news updates, stay tuned on Android Jungles, your one-stop destination!
Happy Androiding 🙂