In this article, we are sharing with you all the links to download Samsung 300k Tool. To enter into Download Mode or Odin Mode on Samsung Galaxy Devices, users have to use Key Combinations or ADB commands. Now as we know the Keys on Samsung devices are no more the same since the Bixby Home button is no more seen in the devices, key combinations are of no use.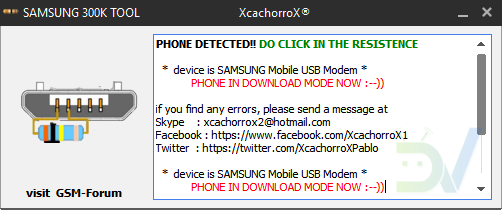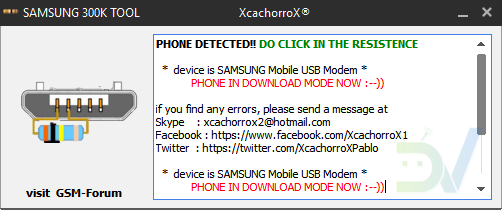 And talking of the ADB commands, for common users is quite complex, and thus many people do not prefer it. But not to worry anymore, here is a tool that can help you enter into Download Mode on Samsung Galaxy Devices with simple steps.
What is Samsung 300k Tool?
Samsung 300k Tool is an amazing tool for Samsung Galaxy Devices which you can use to enter the device into Download Mode or Odin Mode. The best part about the tool is that users don't need to Enable USB Debugging on their Samsung Galaxy device.
All you have to do is download the Samsung 300k tool on your PC and follow the below guide to enter into Download Mode with easy steps.
Download Samsung 300k Tool (Samsung Download Mode Tool)
Simply click on the links below to download the tool to enter your Samsung device into Odin Mode/ Download Mode –
Download: Samsung 300k tool
Thanks to Developer XcachorroX Pablo for the tool!
How to use Samsung 300K Tool?
First of all, Disable Antivirus on your PC since the Samsung 300k tool will get blocked because of it.
Download 300K Samsung tool on your PC.
Extract Samsung+300K+

Tool.zip

file on PC. 

Open the folder where you extracted the tool and click on Samsung 300K 

Tool.exe

 file.

Waiting For Connection – Samsung 300k Tool

Next, connect your Samsung Galaxy device to the PC.
Click on the Image with Purple Outline on the left side of the tool.

Phone Detected on Samsung 300k Tool

A message will pop up on the screen saying – Phone in download mode now.

Phone in Download Mode Now
That's it. Your device will now be in Odin Mode or Download Mode. You are good to go it was that easy.
I hope you have all found the article of use. In case of any doubts, feel free to let us know in the comment section below. We will be glad to help you out.
Happy Androiding:-)