Hey People, In this article, we will share the best 6 gallery lock apps for Android. I am sure that you will find the best gallery lock apps in our list of gallery lock apps. So, let's start.
Before going for our list of the best 6 gallery lock apps, let me share some basic details about gallery lock apps.
What Is Gallery Lock Apps?
Presently we all are so addicted to smartphones. You and I both carry them in our pockets. With this rising digital and smartphone world, we all have millions of photos and videos on our smartphones. But, Do you know sometimes you need to keep it private from others and you want that you only have the access to your private videos and photos. So, this article is for you.
Well, if you have some photos that you don't want to show, you don't have to worry, as there are several great apps to hide photos and videos on your phone. Well, we've compiled a list of the 6 best photos and video lock apps on your smartphones.
Now let me share all of them one by one.
Also, read – Download Emoji Keyboard For Android. Best Emoji Keyboard Apps In 2022.
Best Gallery Lock Apps –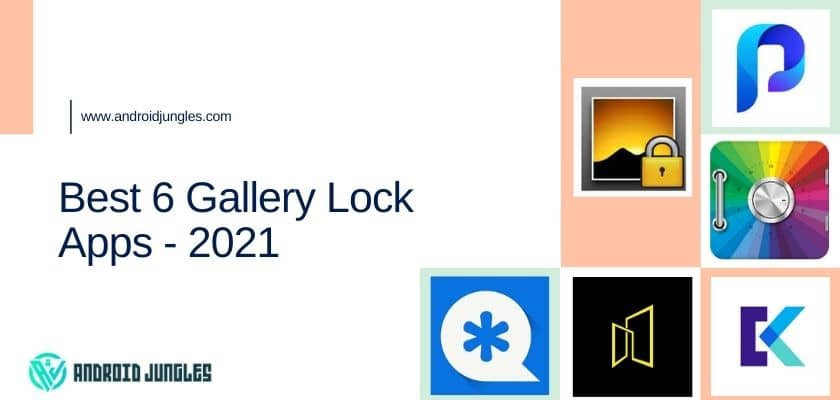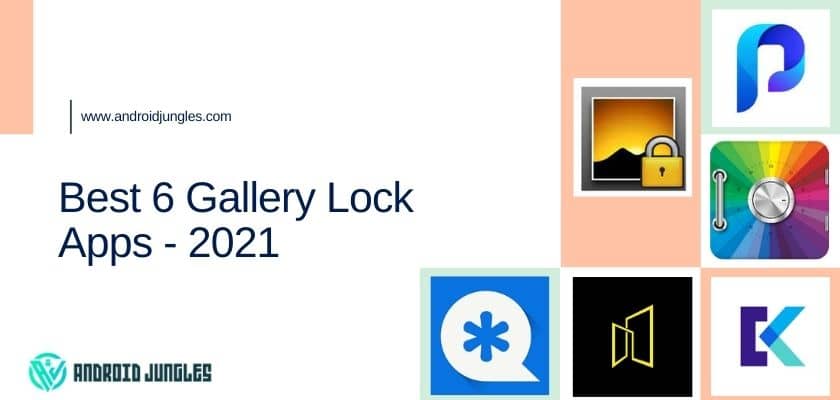 Gallery Lock –
Gallery lock is the free version of the Gallery Lock app. Its pro version is available on Google Play at $3.13 with some extraordinary features. This free gallery lock app is free to use and is more than enough for you to hide your media. Through this app, it's possible to hide pictures and videos from your Android gallery. The app provides a beautiful UI design, best viewing modes, PIN, and Pattern lock access to your media.
Sgallery –
This app helps you to hide your private photos and videos with the Sgallery app on Android. Sgallery is one of the best gallery lock apps alternatives on Android. You can hide your photos, videos, files, and apps you want to keep private from others. This app provides a unique feature that hides its icon also so no one can imagine that you are using Gallery lock apps on your phone.
Because of the app's easy UI, you can navigate to your media and photos easily. It uses an AES encryption algorithm to secure your private content. You can create beautiful themes with various colors to keep track of your albums. The app offers more features to add an extra layer to your security like Fingerprint unlock, fake passcode, and intruder selfie to find the person who tries to enter the app.
Must check out our article on – Sprint Voicemail App. Features And Review.
Vault –
Vault is a mobile application developed to hide personal photos and videos on your smartphone. Right now, the app has a user base of more than 100 million worldwide which prefer Vault over others to protect their mobile privacy while enjoying other features such as Private Bookmark, Incognito Browser, Cloud Backup, and many other handy features for completely free of cost.
Because of these extravagant features, the app has managed to grasp the third spot on our list. This gallery lock app brings along all the necessary features you would prefer to have in a privacy-focused app used for hiding personal stuff. You can hide all your photos, and videos through this app. With the hiding photos and media, the app also lets you hide your call logs, so no one even can view the details of your calls.
If you forgot your password and want to reset it, you can reset it via your registered email address. Moreover, you can hide the app as well. Also, this app lets you backup your data if you lost it.
So, this app comes with all the features that you need for your privacy.
KeepSafe –
Fortunately, there are some good free options of gallery lock apps to hide photos and videos on Android devices. KeepSafe the name suggests that helps you to keep your photos and videos safe. It provides great UI with great graphics and protects your videos and photos with your password. The apps offer some paid features but the free version also meets your needs so you can use the app's free version without any worries.
PhotoGuard –
It is a private photo vault gallery lock apps to keep all your videos and photos safe. The app provides AES-256 bit military-grade encryption to secure your files. Do you know this app don't upload your private photos to any server to lock it, it just hides your photos on your local device space? This is what I like most about this app. camera that you are going to hide from the PhotoGuard app only.
The apps let you arrange your photos with different albums and create separate folders for each file. The apps offer a unique feature of private cloud by that you can use the app across multiple phones and devices. This feature makes this app the best on the list.
Do checkout – BLUEJEANS Vs ZOOM In Detail Comparison Of Best Video Metting Apps.
Fotox –
Fotox is a great option if you also need good gallery lock apps for backing up your media files, as well as protecting them from nosy people. This app also has one feature that most gallery lock apps don't offer and that is the face unlock option. So, you can hide your media files with the face lock feature with this app.
The app has a feature that shows users that the gallery app has stopped working or crashed so that the user feels that they can't access the Gallery. Fortunately, the app is free to download.
So, this is the list of our best pick gallery lock apps. Now, let me share my view on it.
Conclusion –
You won't always have your phone with you, but you can still make sure your private photos and videos remain that way—private. It is the right of a human being to have a private space. According to research, privacy is important for mental security and growth. But, as we are living in a tech world. Here everything is intermingled and privacy can easily be distorted by just accessing anyone's mobile phone.
Therefore, I think the above-mentioned gallery lock apps help you to find the best one for you.
If you have any questions ask us in the comments.
Happy Androiding…