If you are facing Magisk Hide issues, here is how you can deal with them. Similar to any other technical program or app, even Magisk comes with a few errors and bugs here and there. Being one of the most significant features of Magisk, facing errors is a given for the MagiskHide feature.
But nothing to worry anymore as in this article, we are sharing with you all the methods to fix MagiskHide issues. Follow the article to know more-
What is Magisk?
Magisk is the most popular and reliable rooting app. Using Magisk, you can root an Android device. Magisk offers to root Android that gives you admin-level control over your device so you can customize and use it the way you want without any restrictions.
Now there are numerous other apps like Magisk, such as SuperSU, Kingroot, etc. However, the major difference between those all apps and Magisk is that,
What is Magisk Hide?
Magisk Hide is a popular Magisk feature that basically hides the root of your Android device from banking and financial apps as well as gaming apps like Pokemon go.
Since Magisk performs Systemless rooting, the system partition of your device is not altered. Just by enabling the Magisk Hide feature, you can hide Magisk root from a number of apps and bypass root check. This will help you in using various financial apps and games like Pokemon Go on rooted Android devices. However, there are also some apps like Root Checker apps where Magisk Hide will not hide the root.
Now, although Magisk Hide is a very helpful feature of the Magisk app, there could be some issues with it at times. Just like any other app or feature, even Magisk Hide could give you some issues at times. But not to worry as in this article, we are sharing with you all the various solutions to fix different Magisk Hide issues. Here you go –
How to Fix Magisk Hide issues?
According to the cause, there could be different types of Magisk Hide issues. Here are the most common Magisk Hide errors and common workaround for the problems –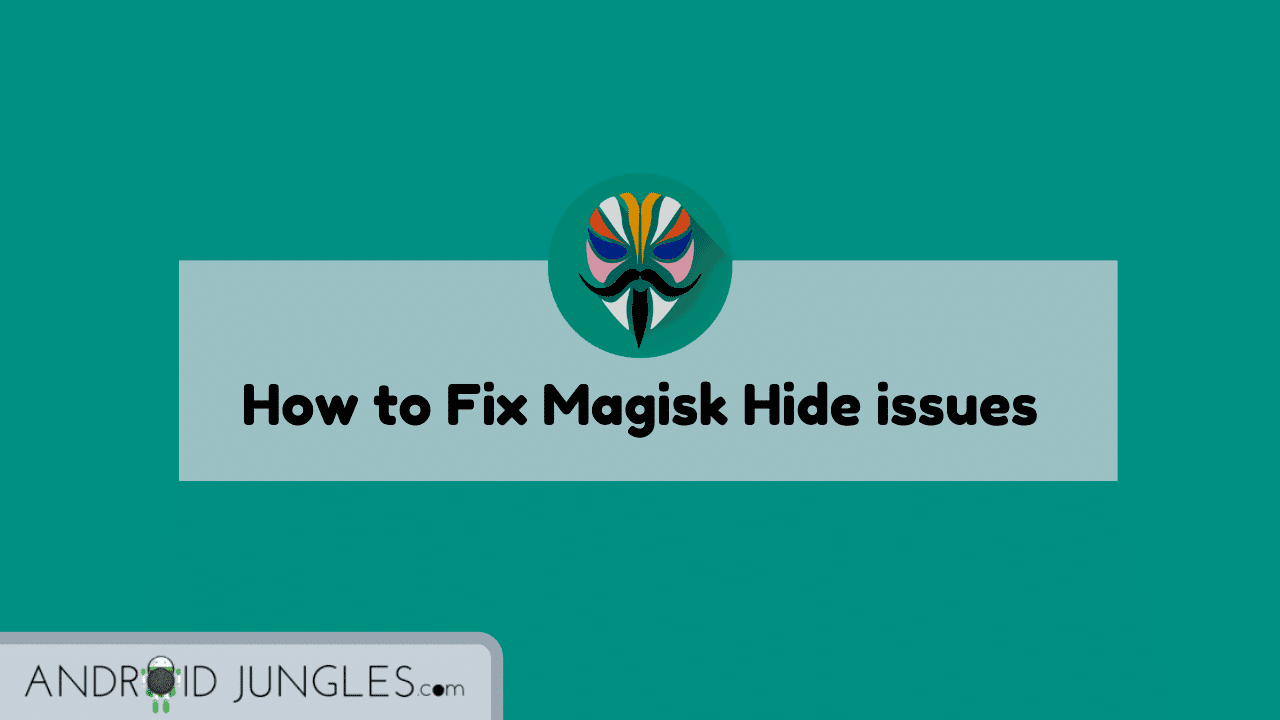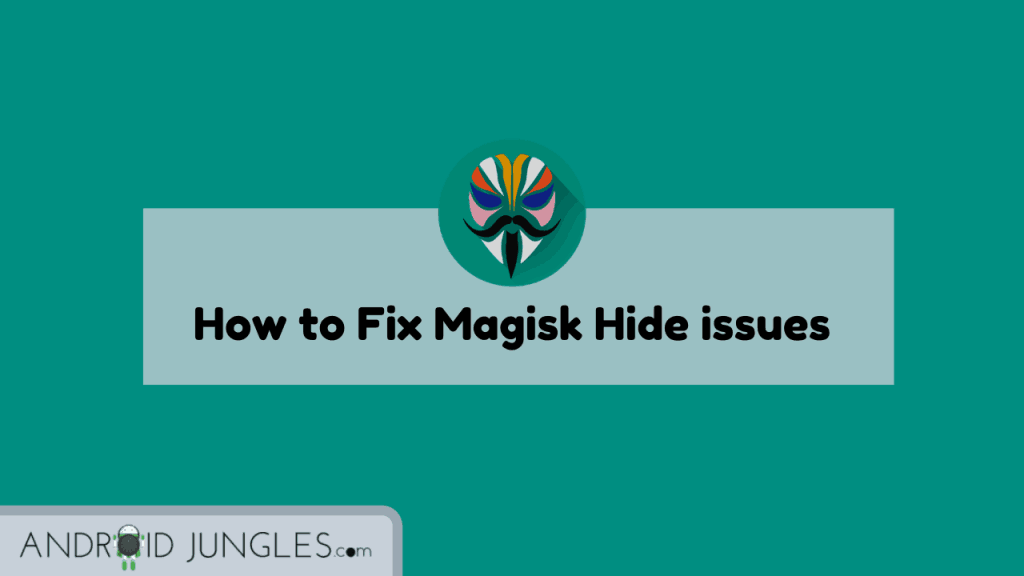 Workaround to Fix Magisk Hide issues
Given below are a few common, quick, and easy solutions that you can try to fix Magisk Hide errors.
Try turning on and off the Magisk Hide Toggle.
Try to Reboot your device.
Use a Root checker app to see if Magisk Hide is working or not.
At times, the Magisk Hide feature might not work because of an update.
Common Magisk Hide issues
Given below are the common Magisk Hide issues and simple solution to fix them real quick –
MagiskHide fails after rebooting
At times, MagiskHide feature shows enabled after reboot but it does not work in actual. So to tackle this issue, you can try any one of the below –
#1. Try switching Magisk Hide Toggle On and Off
In case after a reboot, you see the MagiskHide failed error, simply enable and disable the Magisk Hide toggle once or twice.
#2. Use Command to fix MagiskHide Failed Error
Instead of following the above method every time you perform a reboot, you can simply create a late start service boot as below –
#!/system/bin/sh
while [ "$(getprop sys.boot_completed)" == 0 ]
do
	sleep 1
done
magiskhide disable
magiskhide enable
MagiskHide fails after an update
In case you have recently updated either Magisk or Magisk Manager or both, you might face the MagiskHide fails error. At such times, you can try enabling and disabling the MagiskHide toggle. Just turn on and off the toggle twice or thrice.
MagiskHide isn't working
In case you receive the MagiskHide isn't Working error, you can firstly try switching on and off the toggle. If that doesn't help, and if still, MagiskHide fails to hide root from SafetyNet, or other such apps, you can check if MagiskHide is actually working or not using root checker app.
Mount namespace issues
If you receive the "proc_monitor: Your kernel doesn't support mount namespace" error, it is probably because your device has an old Linux Kernel. The minimum kernel version could be 3.8. However, you can also backport the features or try a different kernel or ROM.
MagiskHide doesn't show in the Manager
This error could possibly occur when the kernel of your device does not have support for mount namespace. You can try the workaround for the above Mountspace Name issue.
How to Start Magisk Hide manually?
Generally, the MagiskHide feature is enabled automatically. However, if it is not enabled and you want to enable MagiskHide manually, here is what you can do –
Execute the below command in a Terminal Emulator-
su
magiskhide disable
magiskhide enable
I hope the above article helped you in fixing Magisk Hide errors. In case you are still facing any of the above problems or have any other Magisk Hide issues, feel free to let us know in the comment section below. We will be glass to help you out.
Stay Home, Stay Safe.
Happy Androiding:-)