Hey people, I this article we will share full guide on how to Enable Dark Mode on Whatsapp. You will get step by step guide to enable dark mode on whatsapp. So, keep reading.
Enable Dark Mode on Whatsapp: WhatsApp is indeed the world's one of the most popular actually the most popular and used messenger apps. There's hardly an android phone where this won't be ruling. One probable reason besides all of its amazing features is the number of options available as an alternative to the traditional WhatsApp messenger application.
Anti Ban YoWhatsApp, GBWhatsApp , RC YoWhatsApp APK, are some of these WhatsApp clones that offer even more features than you traditional WhatsApp messenger app.
But let's talk about now. As for the trend of the moment is most awaited Dark Mode feature for WhatsApp, and Facebook is still in the Beta stage of Dark Mode feature for WhatsApp. Many have been waiting for the Dark Mode feature on WhatsApp. No doubt how much it hurts the eye to chat at night or in the dark with that bright colors of WhatsApp.
For the latest WhatsApp dark mode feature, a Beta Program was recently initiated. However, it included only a limited number of members.But never mind. As WhatsApp is currently in the beta stage of the Dark Mode feature, it won't be long enough to see Dark Mode on WhatsApp.
Since the Beta program was for a limited number of users, here is something for those who could not get into the beta program. Below we are sharing the download link, installation method and method to enable Dark Mode theme on WhatsApp Apk.
Download WhatsApp Dark Mode APK
Just tap on the link below to download the apk zip file. Then you can simply install it just like any other APK by following the short guide given below.
Download WhatsApp Dark Mode APK 
Install WhatsApp Beta APK
Given below is a step by step and quick easy guide on how to install WhatsApp Beta APK on Android. But before that, make sure you have followed the prerequisites given just below since they are crucial in installing WhatsApp.
Pre-requirements to install WhatsApp Beta APK Latest v2.20.13
Take a complete backup of your WhatsApp Chats. You can do so by going to the WhatsApp (original)> Settings> Chats> Backup.
Uninstall Original WhatsApp application for your Android device. You can do so by going to the Settings> Apps> WhatsApp > Uninstall.
Enable Unknown Sources option on your Android device. You can do so by going to the Settings> Security> Enable Unknown Sources toggle.
Install Whatsapp Beta v2.20.13 APK on Android
Now that you have followed all the requirements mentioned above you can now install Whatsapp Beta APK with the help of the steps given below –
Step 2. Go to the downloaded file location. It may be shown in File Manager or you can see the Notification bar.
Step 3. Click on the downloaded file so as to open it and then click on the install button existing in the file.
How to enable Dark Mode on WhatsApp Beta?
To enable Dark Mode on WhatsApp Beta, you will first need to be a member of the WhatsApp Dark Mode Beta program. then you can follow the below steps –
Step. 1 After signing up for the Dark Mode Beta Program, download and install the latest WhatsApp beta APK that will be notified to you on your device by following the above steps.
Step 2. Launch the WhatsApp Beta Messenger app once it is downloaded and installed.
Step 3. In the app, go to the Setting menu which can be accessed by tapping on the 3 vertical dots at the top right corner and then choose the "settings" option.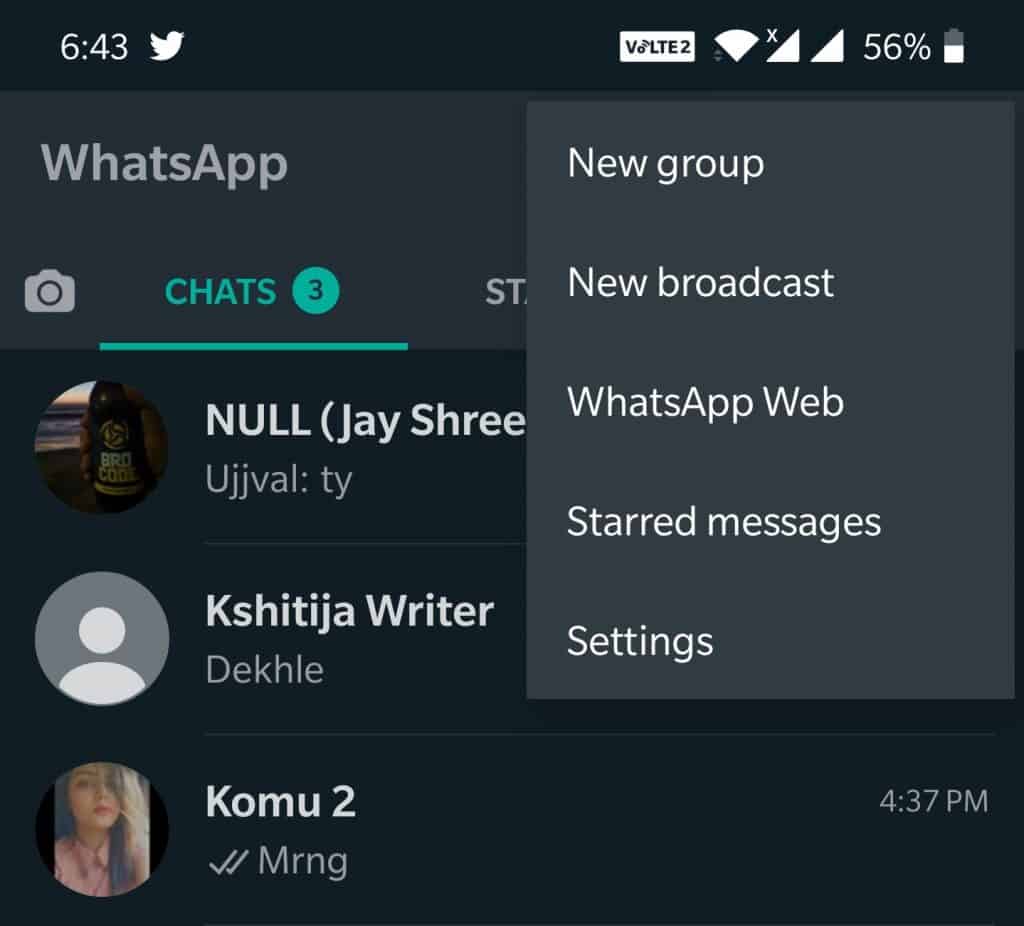 Step 4. You can now initiate a voice or video call to your contact.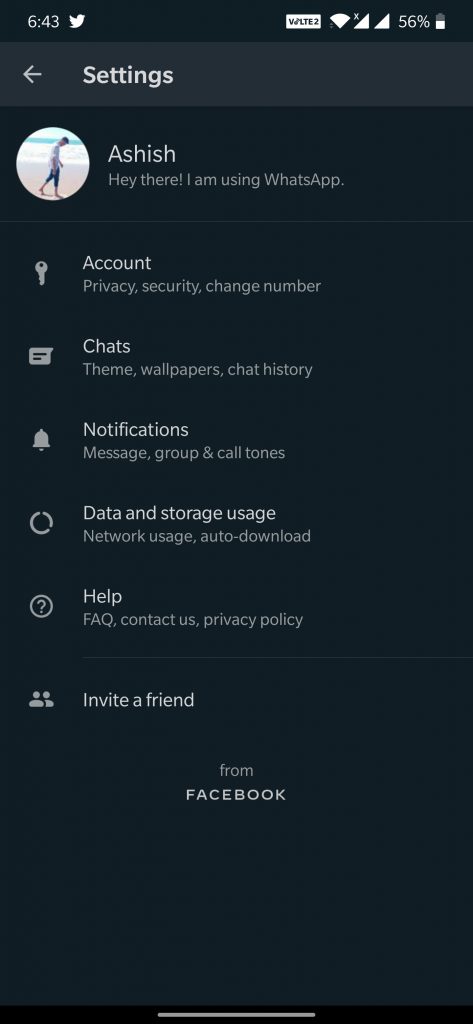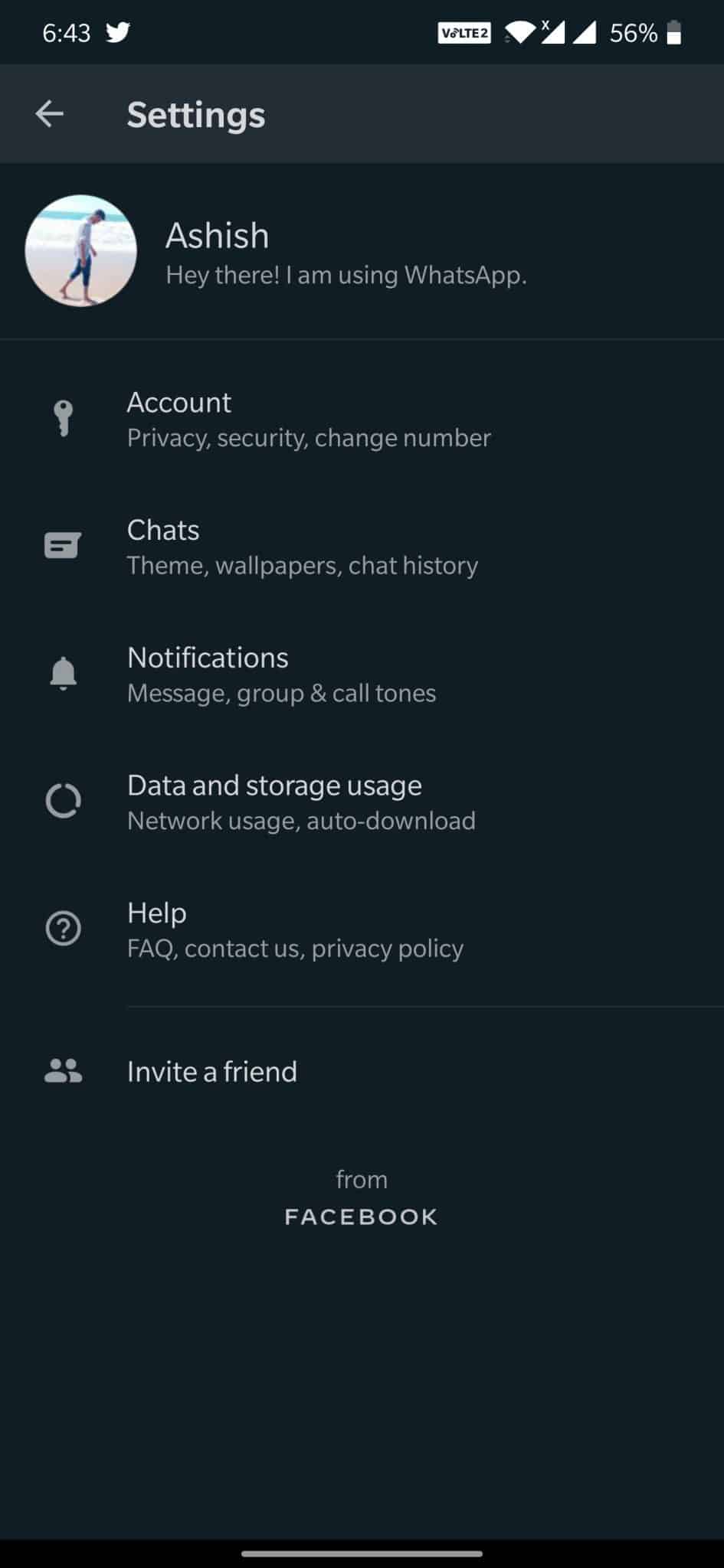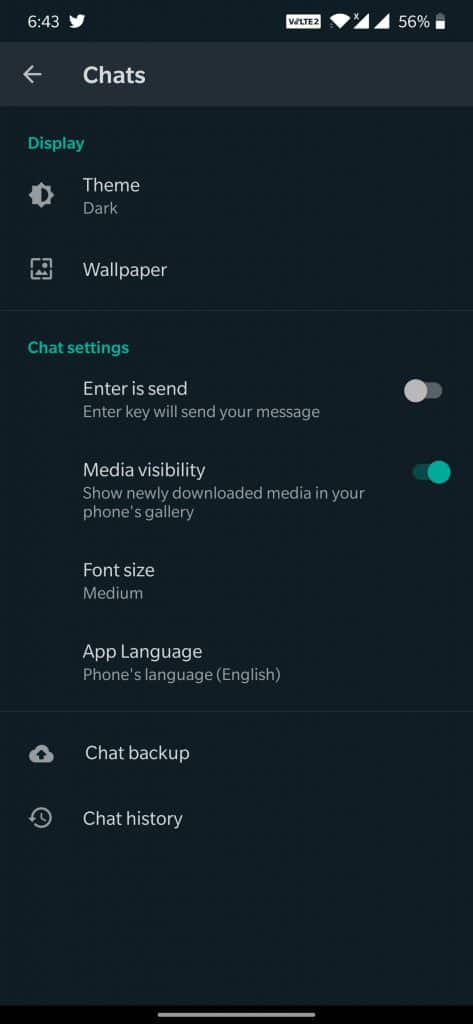 Step 5. Go to the Chats > Theme > Choose Dark Mode.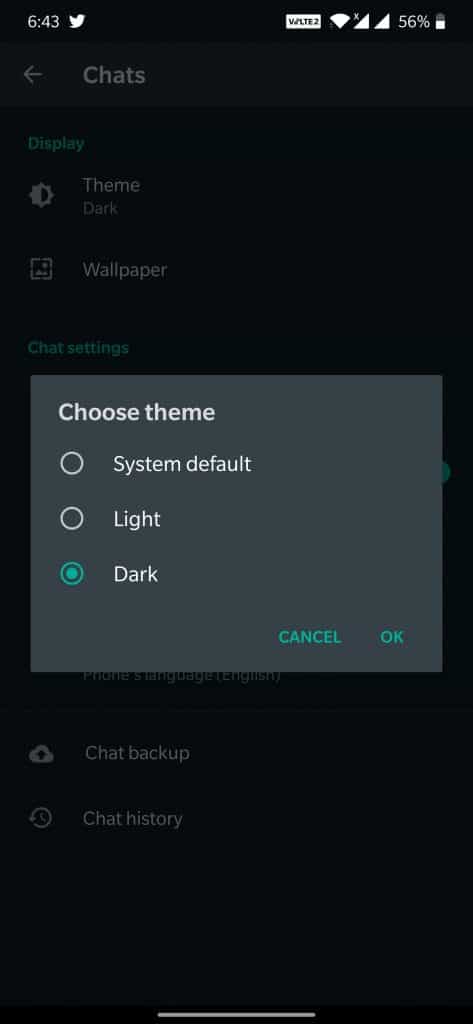 That's how easy it is to enable Dark Mode on WhatsApp Beta APK on your android phone.
So, that's all from our side to enable dark mode on whats app. Please follow the guide and if you have any questions let us know in comments.
Stay tuned with us for more such updates!
Happy Androiding:-)