If you are a person having LG Device and if you are willing to explore more from the device, then here is a way how you can achieve that. In this article, we are sharing the LGUP Tool and LG Flash tool that is crucial in flashing the stock firmware on LG devices.
These LG UP Tool and LG Flash Tool alter in upgrades as per the latest LG devices so as to be compatible with them. Hence you need to have the latest LG UP Tool and Flash tool. Both of them are given in the article below along with a guide on how to use the LGUP Tool and Flash tool.
LG UP Tool to flash LG Devices
For those who know what Custom ROMs are of who have customized their devices using Custom ROMs, they know what Boot loop issues, bricked Android device are. Even though Flashing has its own perks, there come some all adjuvants as well.
Boot loop errors, Bricked Android device are a few of them. Also, many times we regret Rooting our device and have the will to unroot it. For such cases, Tools like LGUP Tool and LG Flash Tool come handy.
With the help of LG UP Tool, one can unroot their rooted Android device. Also, this tool helps users to come out of unwanted situations like – bricking of Android, boot loop issues, etc.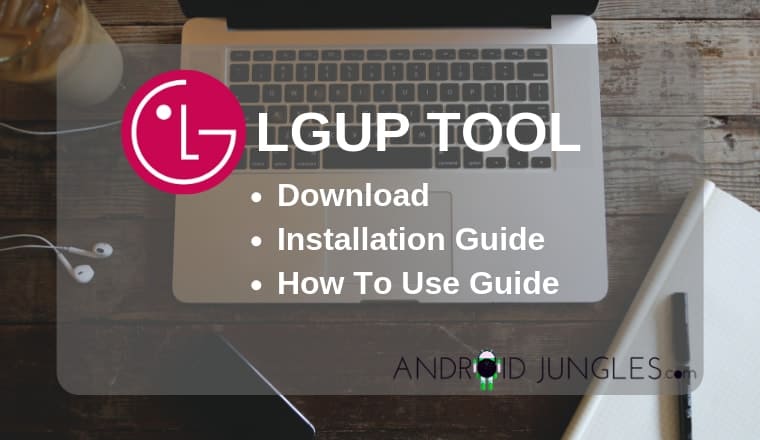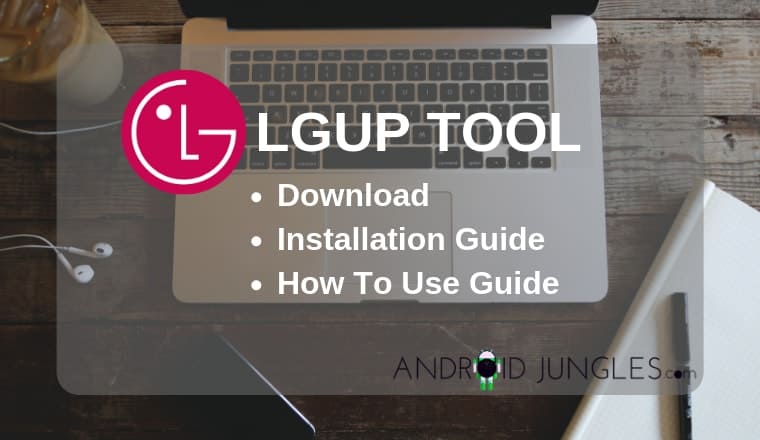 Download LG UP Tool
Given below are the download links to download LG UP Tool. All you have to do is click on the links below and the download will begin.
LGUP Store Frame 1.14.3 Download
Install LG UP Tool on PC
Give below is a guide on how to install the LG UP Tool on PC. But before that, there is a short prerequisite section that one has to complete in order to install LG UP Tool on PC.
Prerequisite –
Install Microsoft Visual C++ on PC. It is available to download from the official site of Microsoft.
Note to have reliable, good working, and latest LG USB Drivers installed on PC.
The LGUP Tool zip file has both – Flash Tool and DLL file. After unpacking the zip file, both these files can be installed. Here begins the guide –
Step 1. Assuming that you have completed the prerequisite, let us get into the steps of installing LUP Tool on PC. To begin with, locate the zip file of LG UP Tool and LG Flash Tool you downloaded from the links above.
Step 2. Choose the zip file and click on it. Extract the files using either 7-Zip Tool or WinRAR.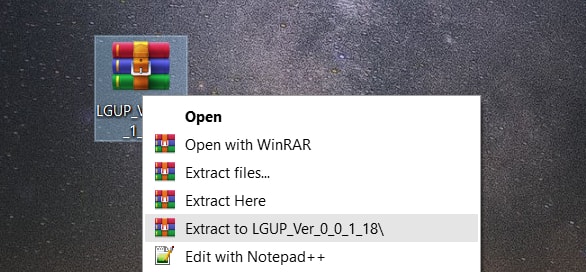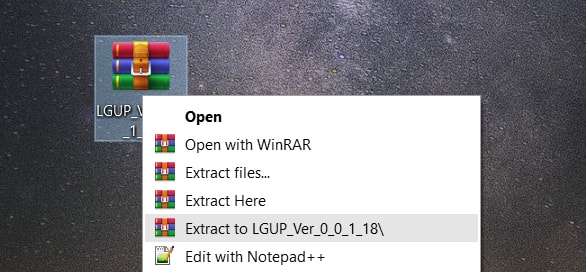 Step 3. When you extract the files, there will be 2 files in that folder. At first, install the DLL file and then click 'next'.


Step 4. You will now get to choose where to install the app. Default location would be C drive, you can alter that and then click 'finish'.
Step 5. Next step is to begin the installation of the LG Flash tool as per the above methods.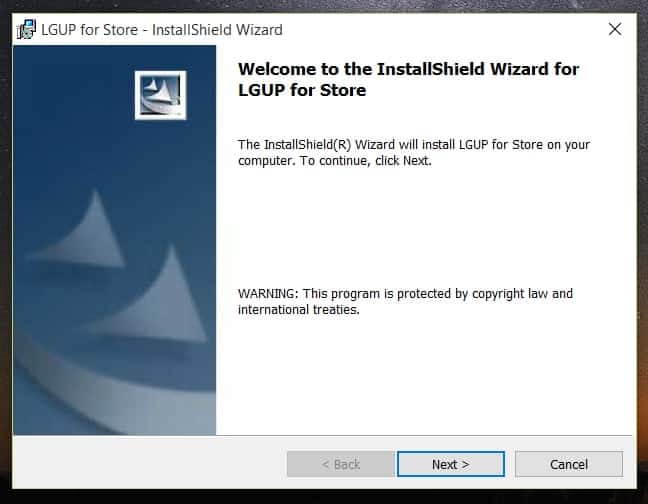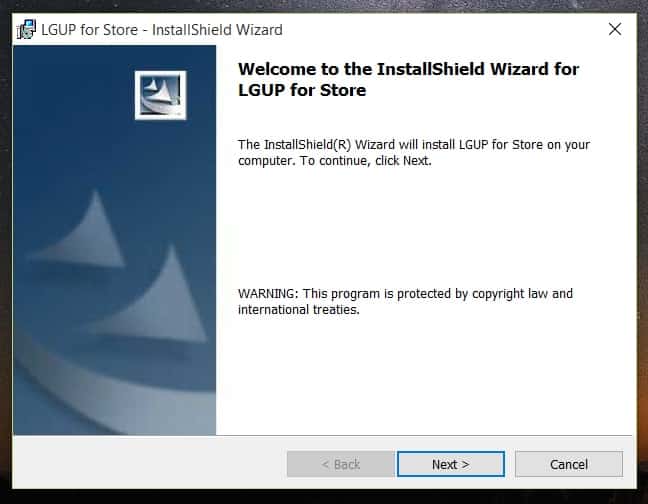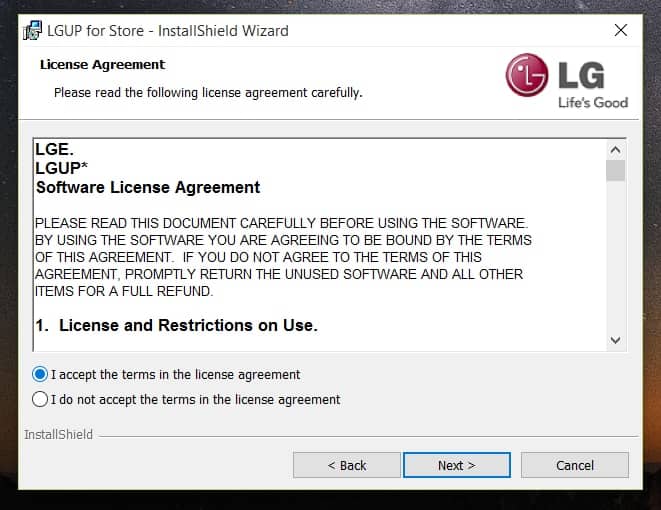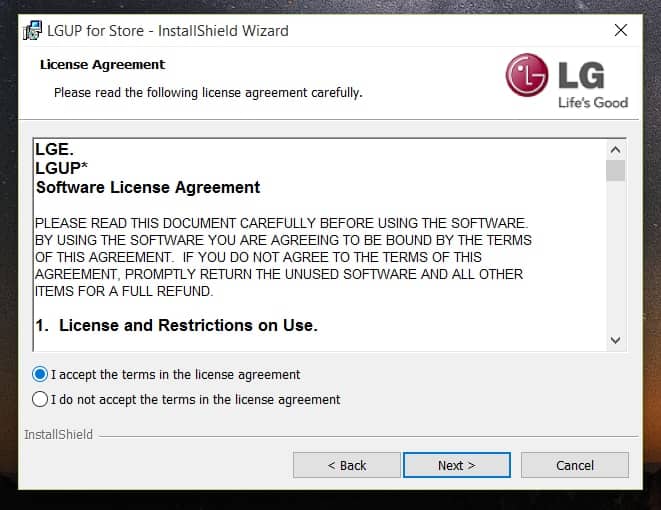 Step 6. Lastly, click on the 'Finish' option.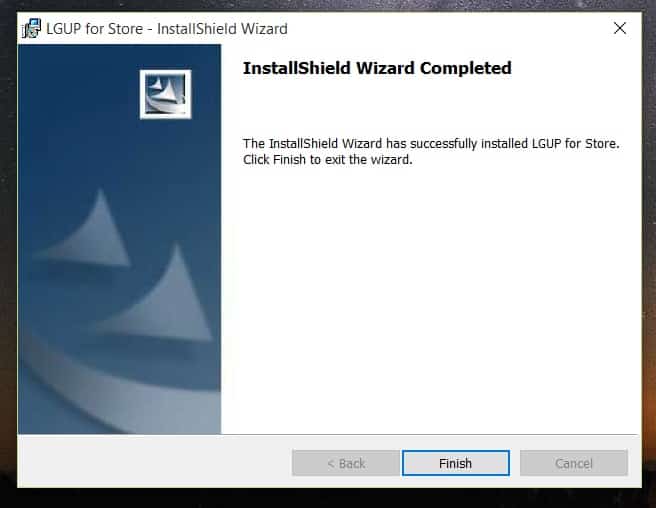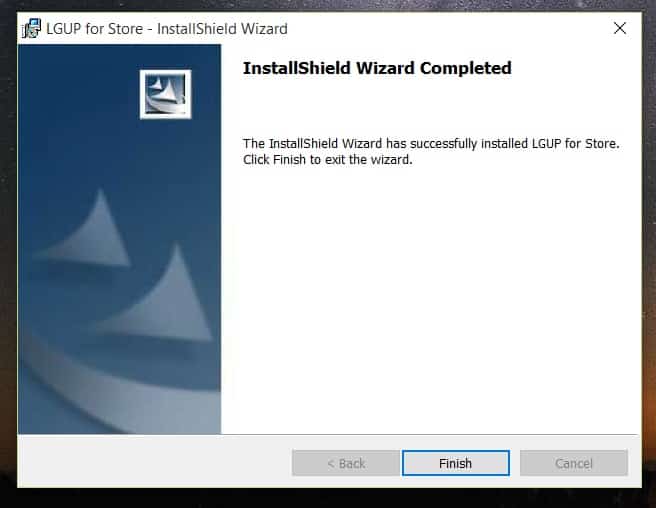 That is it! You have successfully installed the LG UP Tool on PC. You are now all set to unroot Android device now.
Use LGUP Tool to Flash Stock ROMs on LG Phones
Step 1. Assuming that you have completed the steps given above related to the installation of LGUP Tool on PC, we will begin with the process of Flashing Stock ROMs on LG Phones using LGUP Tool.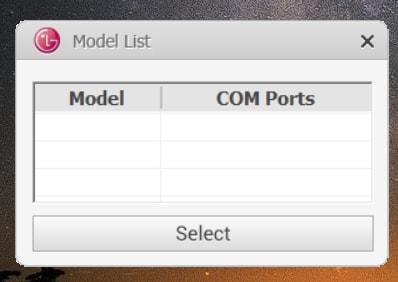 Step 2. After successful installation of LGUP Tool on PC, with the help of USB Drivers, connect LG Device to PC.
Step 3. On the Screen of LGUP Tool, the device you connected to the PC will be listed.
Step 4. Choose the Upgrade option in the same LGUP Tool screen.
Step 5. Choose the file path and locate KDZ File and select the same.
Step 6.  Now click on the Start button and the process will begin soon.
In a few moments, the Stock firmware will be installed on your LG Device. You can then unplug your device from the PC.
Yes, that's how easy it was to flash LG phone using LGUP Tool.
LG UP Tool Features
The complete LG UP Tool is available in one single file and to start using it, all one has to do is double click on the file and you are good to go!
When you use the tool, all that one does here is logged in and if there is an issue, you can simply go through the log and know what step was going wrong.
User-friendly Interface. It is easy to use the tool and does not really need any guide.
LG Flash Tool provides to flash the stock firmware of any LG Device.
With the LG UP Tool, one can revert back their device if it is facing a boot loop problem or is bricked.
LG UP Tool is one of the very few tools that allow flashing any firmware irrespective of the geographical match.
You can unbrick your LG device using LG UP tool.
One can unroot their device using LGUP Tool.
Final Words –
I hope that the article on LGUP Tool was useful to you all. In case of any doubts or queries,
do let us know in the comment section below. We will be glad to help you out.
Keep visiting our page-Android Jungles for more such update articles or you can also subscribe to our newsletter and get abreast notifications of our posts.
Happy Androiding 🙂