Enable OEM Unlocking On Android Device: The Open source Nature of the Android Operating System is such that it opens wide gates into the world of customization and tweaks. It opens up various opportunities and ways through which one can modify their device. All of this is possible through different methods like Rooting, Installing TWRP and so on.
All such methods can be accessed. But if you are wondering how, then you can of course check out our website www.androidjungles.com for all the Android related guides. Also, before you begin with any of such methods, there is a key. Actually two. To root your device or perform any modifications in it, you will need to first Unlock Bootloader of your Android device. 
This is your major key opening the doors for real Android world. But before that, in order to Unlock Bootloader of your device, you will first need to unlock OEM. Basically, unlocking OEM is the prerequisite or the key to Unlock Bootloader.
Now do not worry if it is the first time you are hearing the term 'OEM Unlock' or haven't ever seen in your device Settings. It is present in all devices, but in a hidden form.
So, if you are looking forward to unlocking bootloader, then you might be knowing, you have to first do the OEM Unlocking. But if you are unable to find this hidden option on your device, then here is a guide that will help you all in enabling OEM Unlock.
Note – OEM Unlocking and consequent Unlocking Bootloader may result in voiding the warranty of your device. It may also wipe the data on your device and prevent y' all from using features that are DRM Enabled.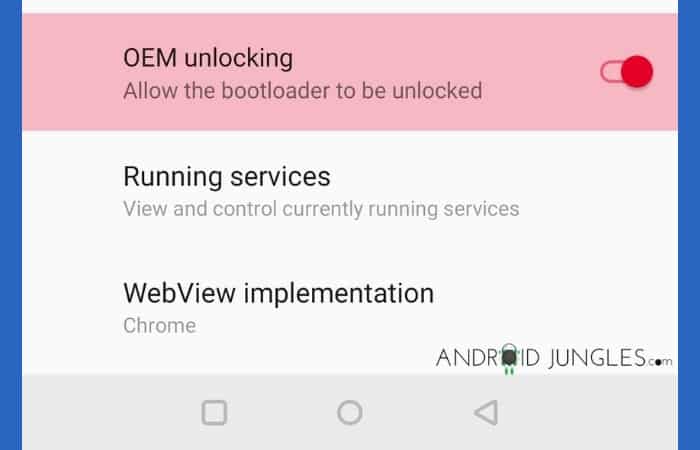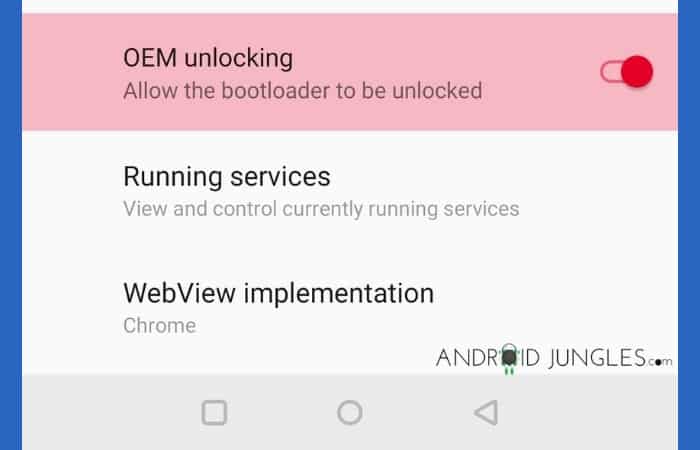 What is OEM Unlocking?
If you are looking forward to unlocking Bootloader of your Android device, it is mandatory from the Android 5.0 Lollipop version of Android devices to enable OEM Unlocking toggle from the Settings. Thus you can say OEM unlocking is the prerequisite for Unlocking Bootloader or else you will face an error.
Unlocking OEM will give the users the option to run fastboot flashing unlock command which can be used to unlock bootloader of a device. Once you have enabled OEM unlocking, it will remain so even through reboots and factory resets. You can, of course, disable it manually.
In order to avoid unexpected or mistaken access to this option, it has been hidden in a way similar to USB Debugging.
Why do I need to Enable OEM Unlocking?
If you are a tech geek or want to be an advanced level Android user or someone who wants to use their phone to its fullest without any restrictions from the Manufacturer, then you need to Enable OEM Unlock on Android.
As mentioned above, you can make umpteenth customizations on your Android device. You can download Custom Recoveries like – TWRP, OrangeFOX Recovery, or CWM Recovery. Further on, you can also install various Custom ROMs like – on your phone and completely change how it functions.
These can all be accessed if you have followed a few procedures one of which is Unlocking Bootloader. Since the above mentioned processes require the access to device partition, unlocking bootloader is a must. Now, again, in order to unlock bootloader, one must enable OEM Unlock.
Just a Note that, if you Unlock Bootloader of your device, there will also be a few drawbacks like losing all the device data, losing the official warranty of your device except for a few devices like OnePlus, and at times, it might also prevent you from using the DRM protected features or apps such as Netflix, Amazon Prime, etc.
In order to unlock bootloader and for OEM unlocking, one will need a guide, which we have presented below. All one has to do is follow it –
How to Enable OEM Unlock on Android
Prerequisite to Enable OEM Unlocking on Android –
Take a complete Backup of your Android device. This is very important step. Although if you enable OEM Unlock, it won't directly erase the data on your device, but just in case. And if you are unlocking OEM to further unlock bootloader, then it is mandatory to take a backup or else you will lose all your device data.
Just as you need OEM Unlocking for Unlocking bootloader, In the same way you will be required to Enable Developer Options in order to Enable OEM Unlock. So to Enable Developer Options, go to the device Settings> About Phone> Tap on Build Number> Enable Developers Option. Then go back to Settings. You will see a new option at the bottom – Developers Option.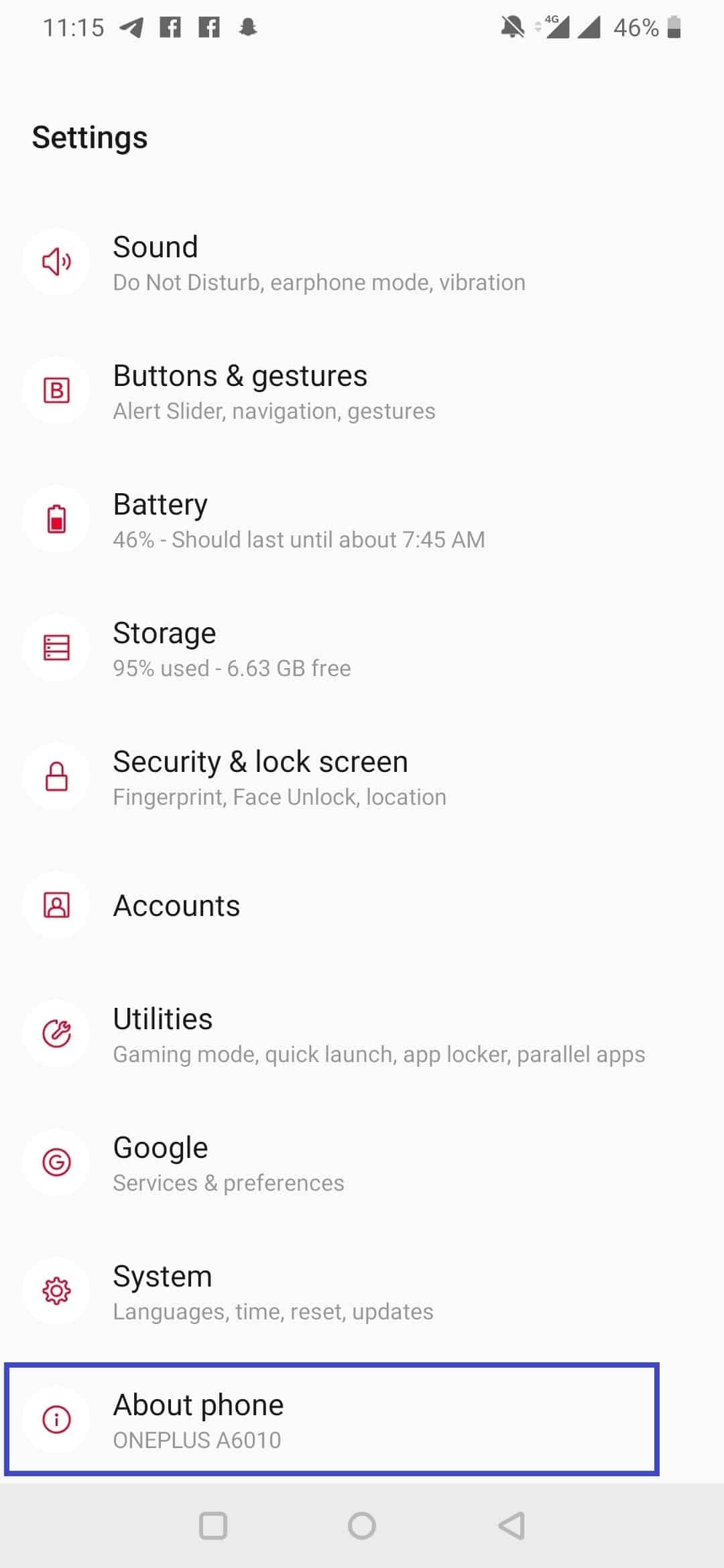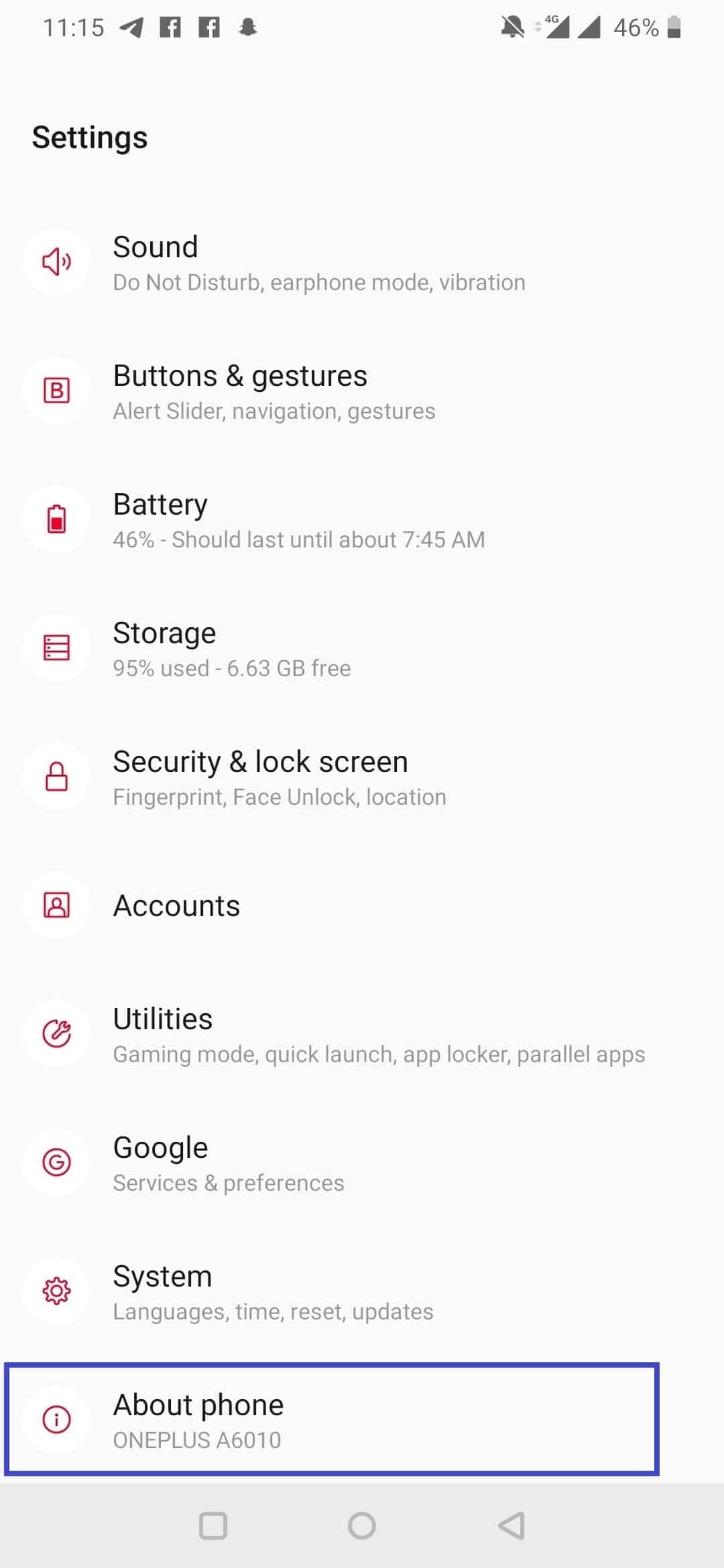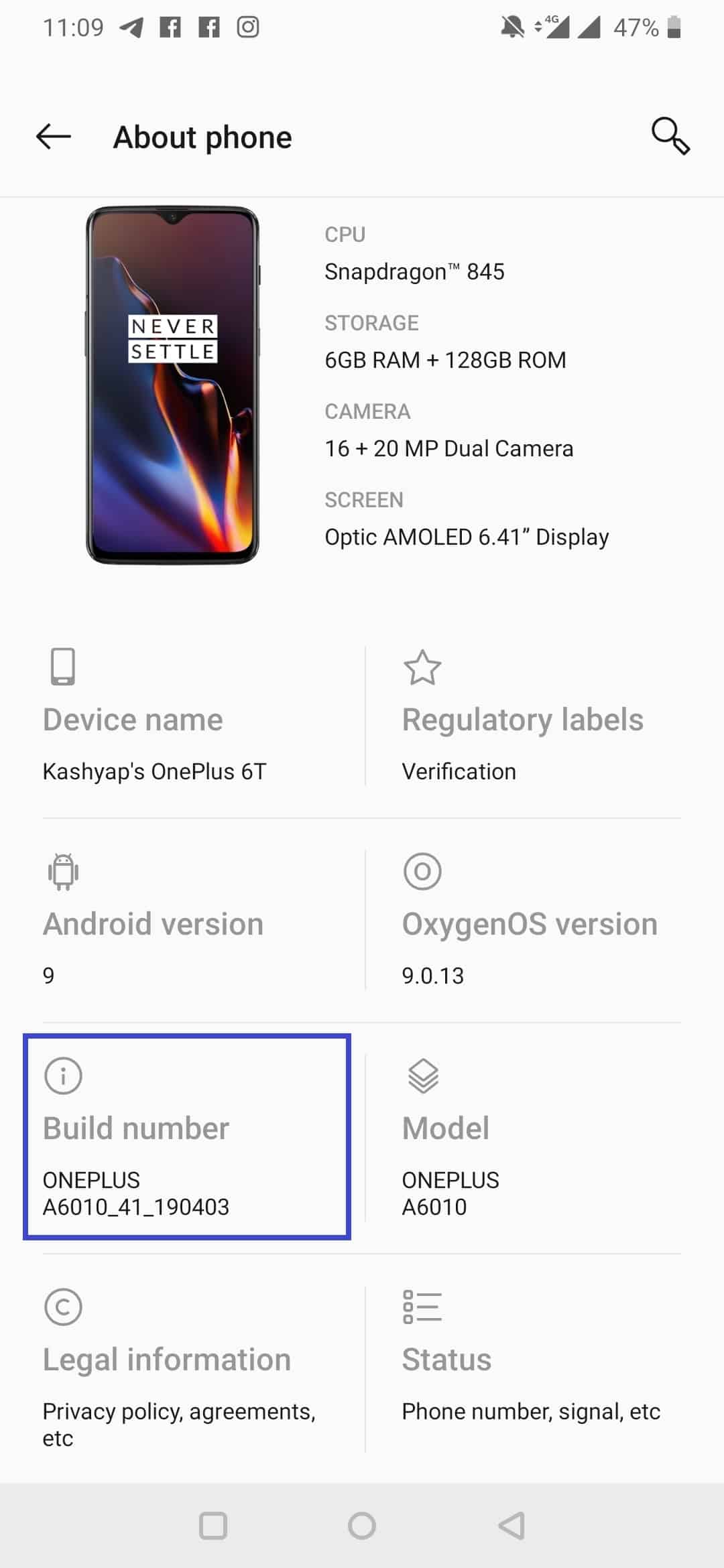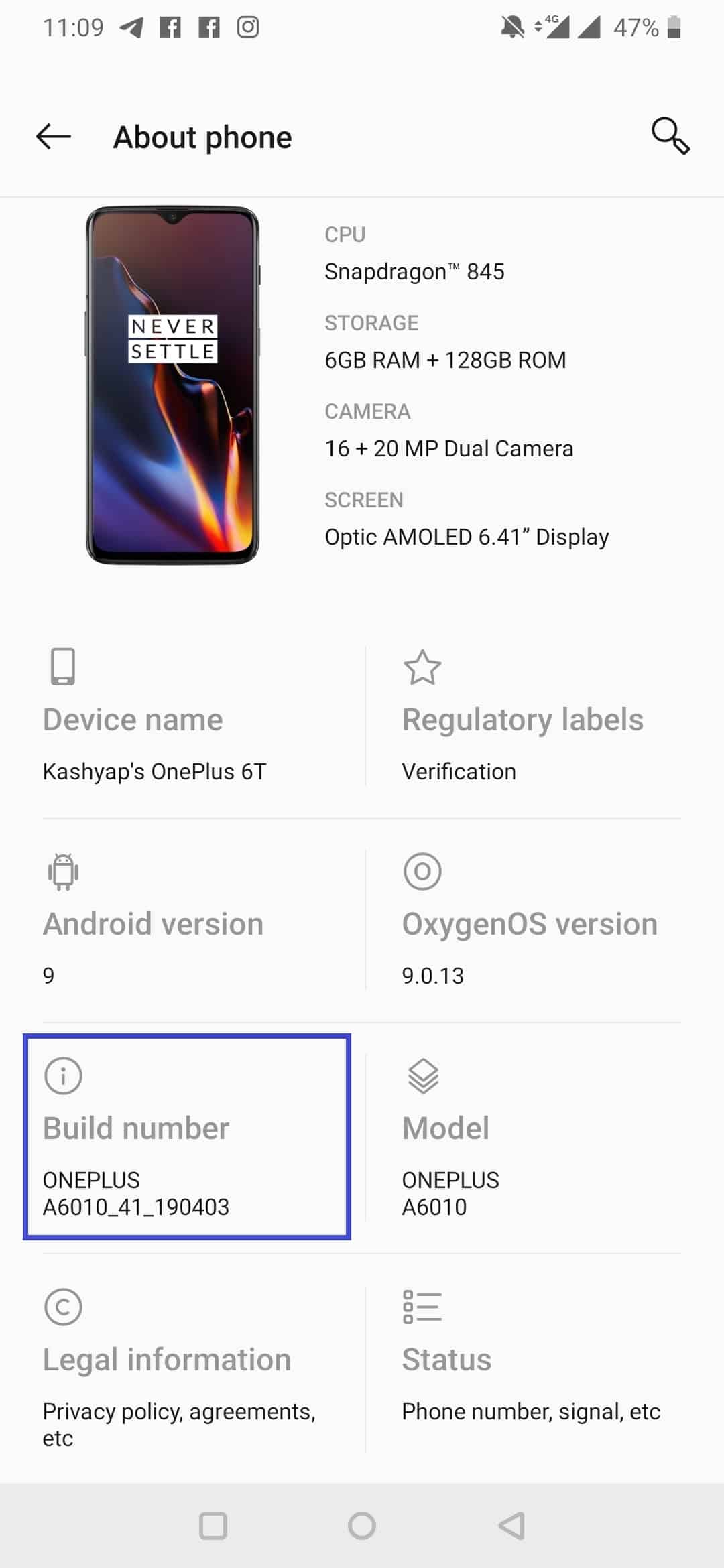 Enable OEM Unlocking on Android devices
Assuming that you have followed the above prerequisites, you can now proceed further to unlock OEM.
Step 1. Go to the Settings.
Step 2. Choose Developer Options tab which you will see after doing the prerequisite.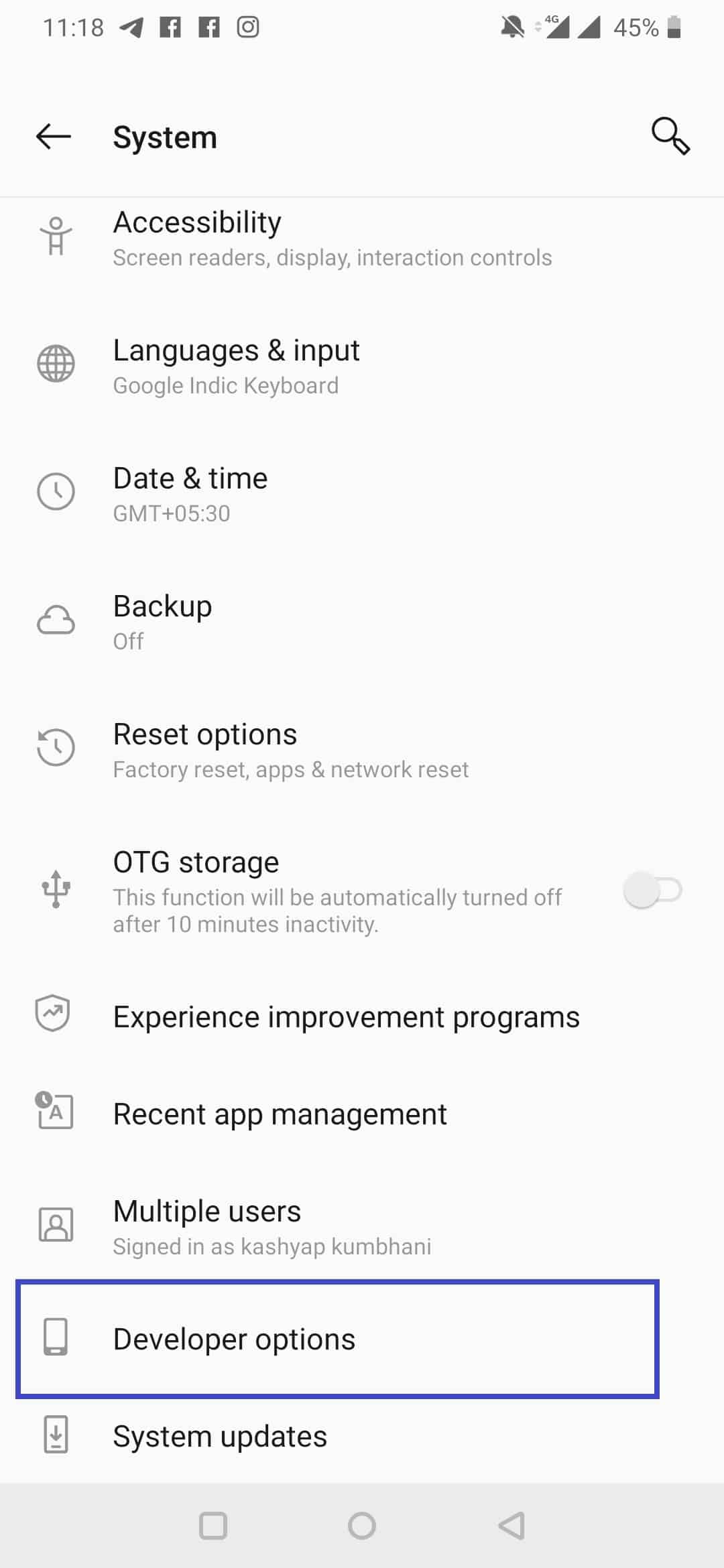 Step 3. Go to the bottom and look for 'OEM Unlocking'.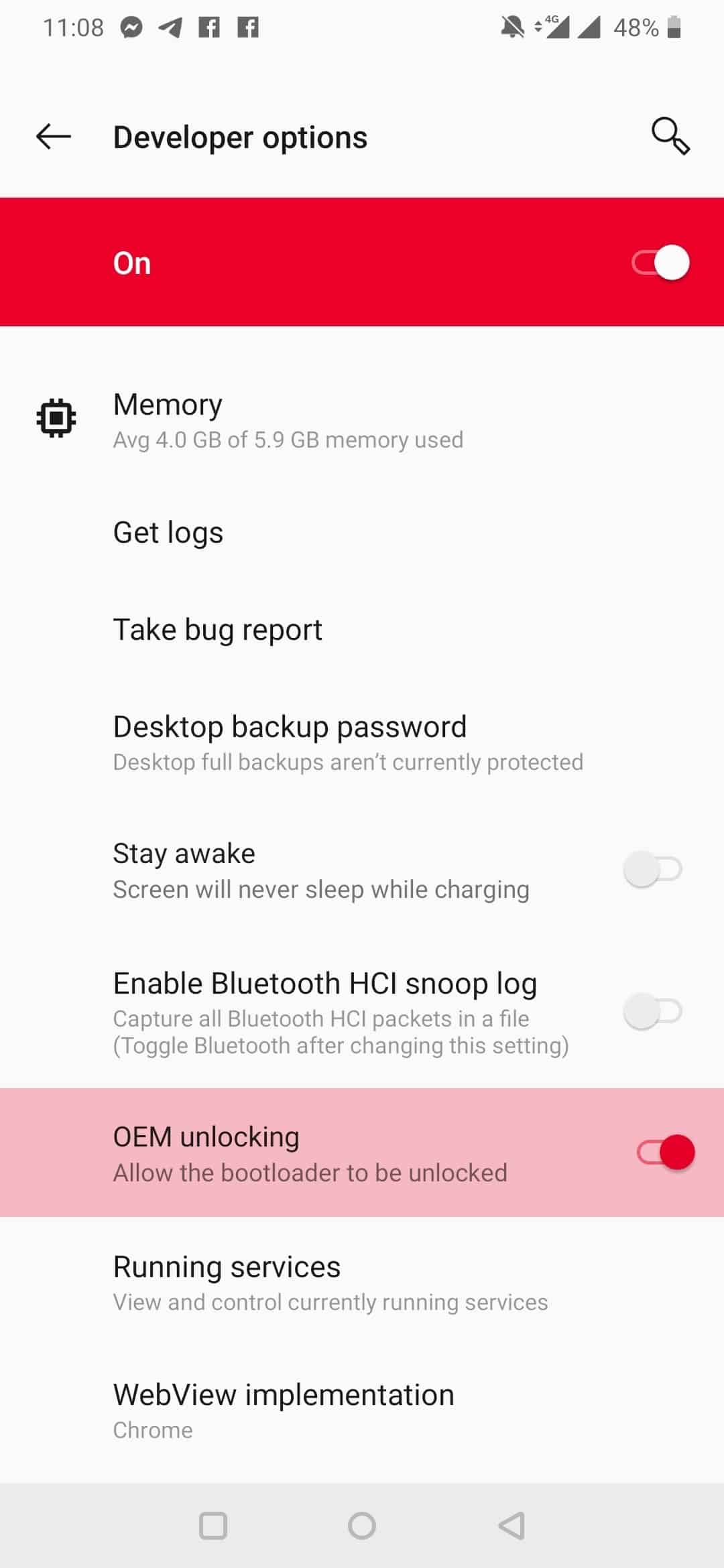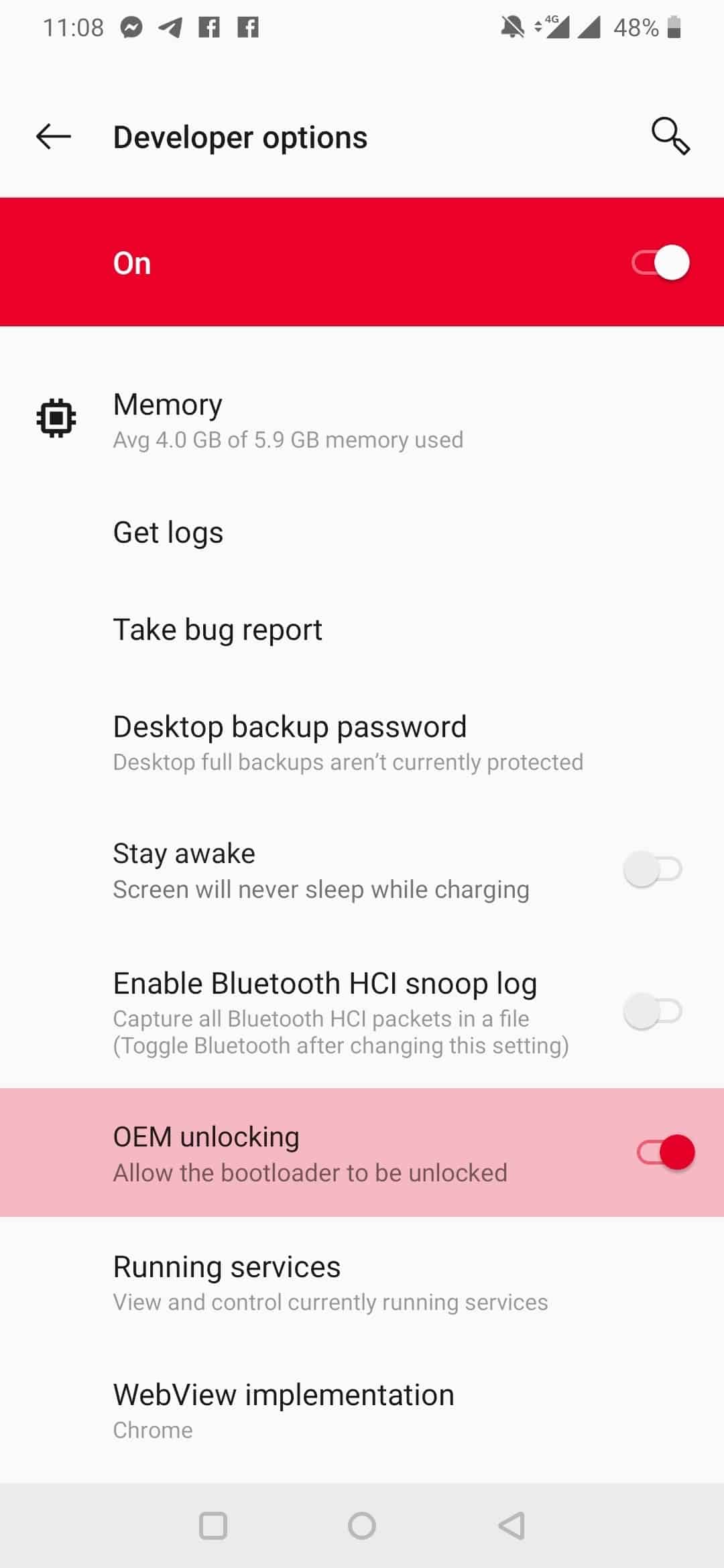 Step 4. Click on the Toggle that appears beside it.
Step 5. You will be asked to confirm your action. Just Click YES.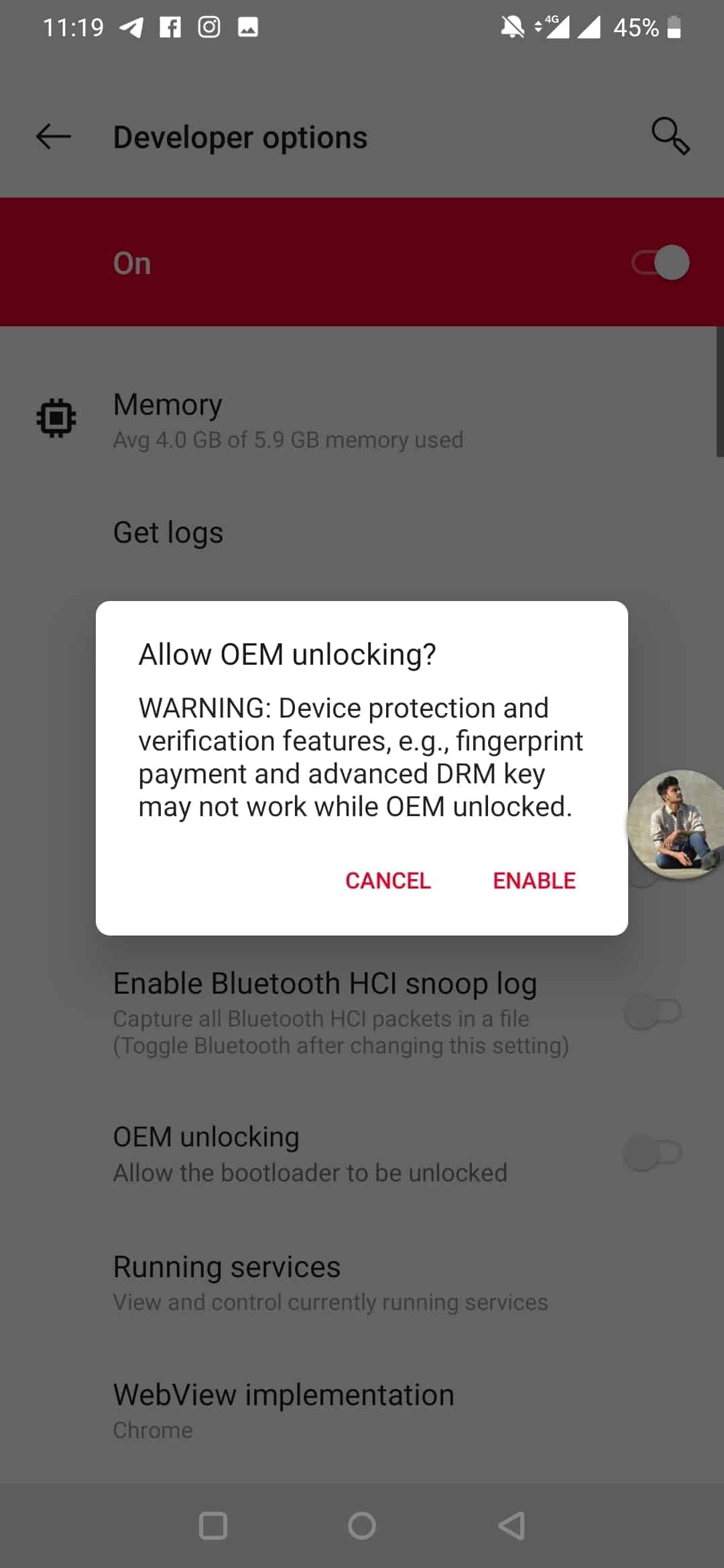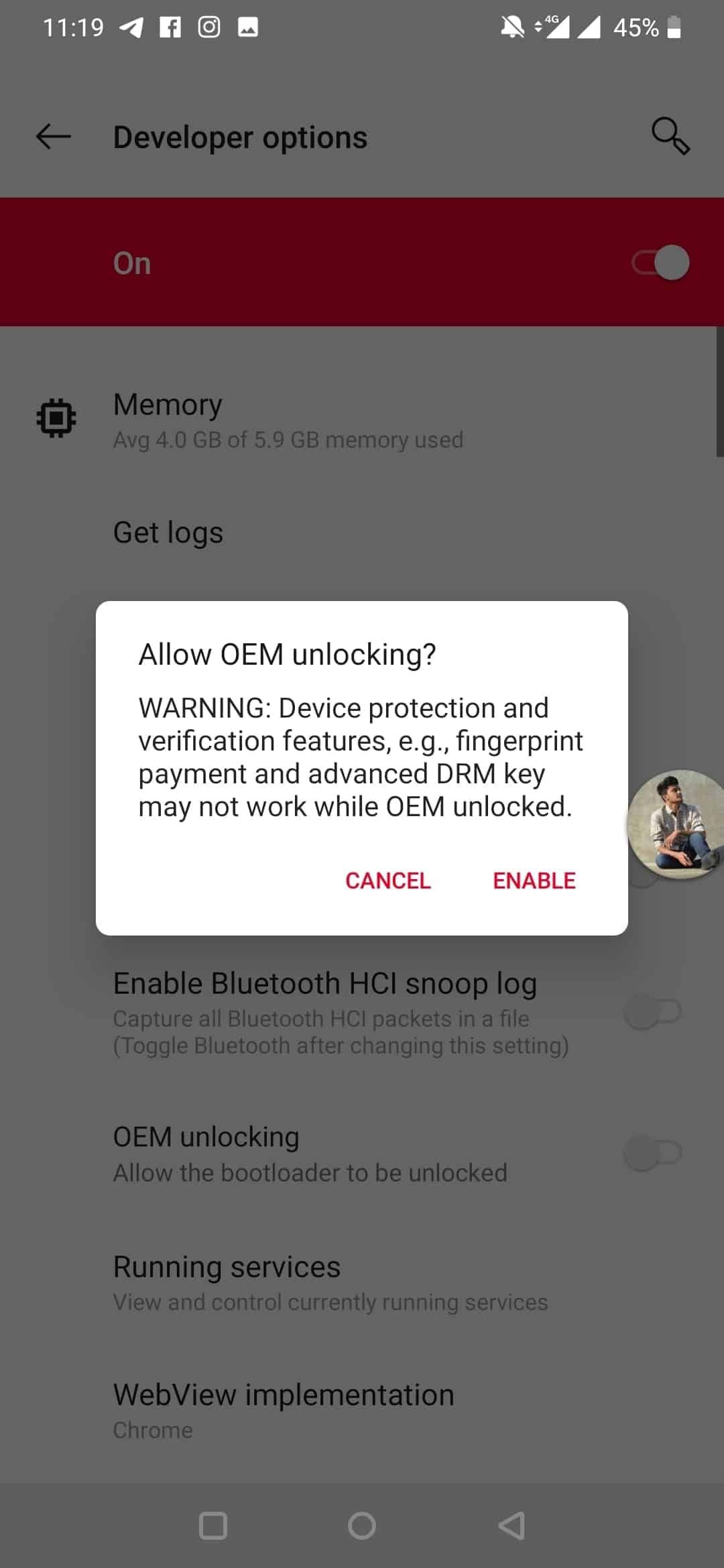 That is it! You have successfully enabled OEM Unlock on Android device.
FAQs
Does OEM Unlocking Void device warranty?
No. OEM Unlocking does not void the warranty of your device. It lets you unlock bootloader of device which further voids the warranty but simply Unlocking OEM will not void device warranty.
Is OEM Unlocking Safe?
Yes, it is. Unlocking OEM is a totally safe process. However, Unlocking bootloader comes with a few backdrops along with the great modification options. This because, Unlocking bootloader can wipe out device data, and could also void device warranty.
Is OEM unlocking same as rooting?
No. Rooting and OEM Unlocking are 2 very different processes. OEM Unlock is simply a way to access Unlocking bootloader which further can help you root your device. Rooting, on the other hand, is a process by which you can gain the admin level control of your device and make as many modifications as you want to it.
Can you root Android device without Unlocking Bootloader?
Yes. It is possible to root Android device without unlocking bootloader. However, the easiest way to root Android is by unlocking bootloader.
Concluding Words –
I assume you all found the article of use and could easily perform OEM unlock. Consequently, now you can unlock bootloader. If you don't know how, then check our guide on –
In case of any doubts or queries, do let us know in the comment section below. We will be glad to help you out.
Keep visiting our page-Android Jungles for more such articles or you can also subscribe to our newsletter and get timely notifications of our posts.
Happy Androiding 🙂