If you are looking forward to Check Android screen time on your device,  here is a complete guide showing you three different methods to check battery usage on your device. The first method is simple via Settings, the second includes Digital wellbeing, and the third is by installing the Usage time app on Play Store.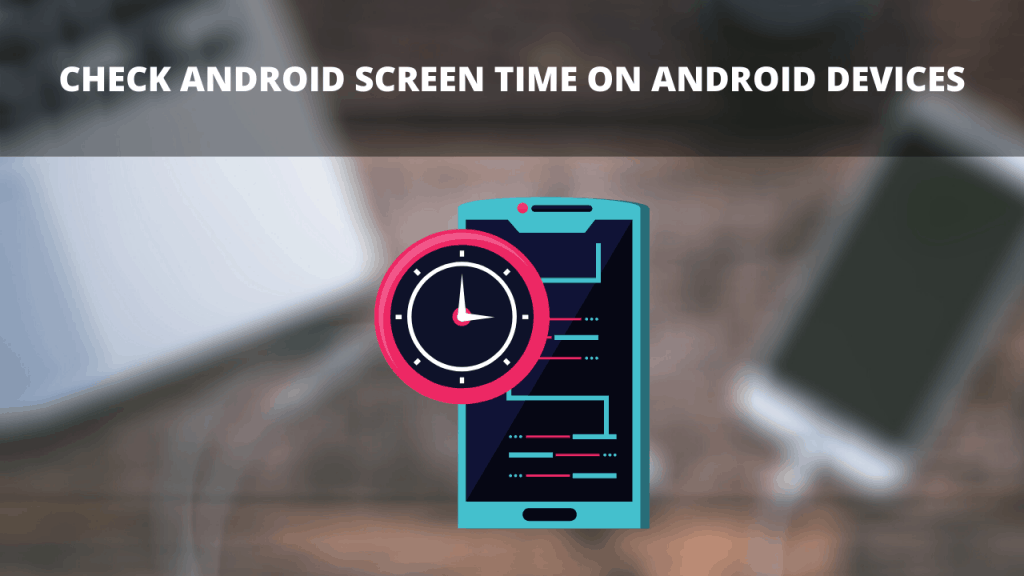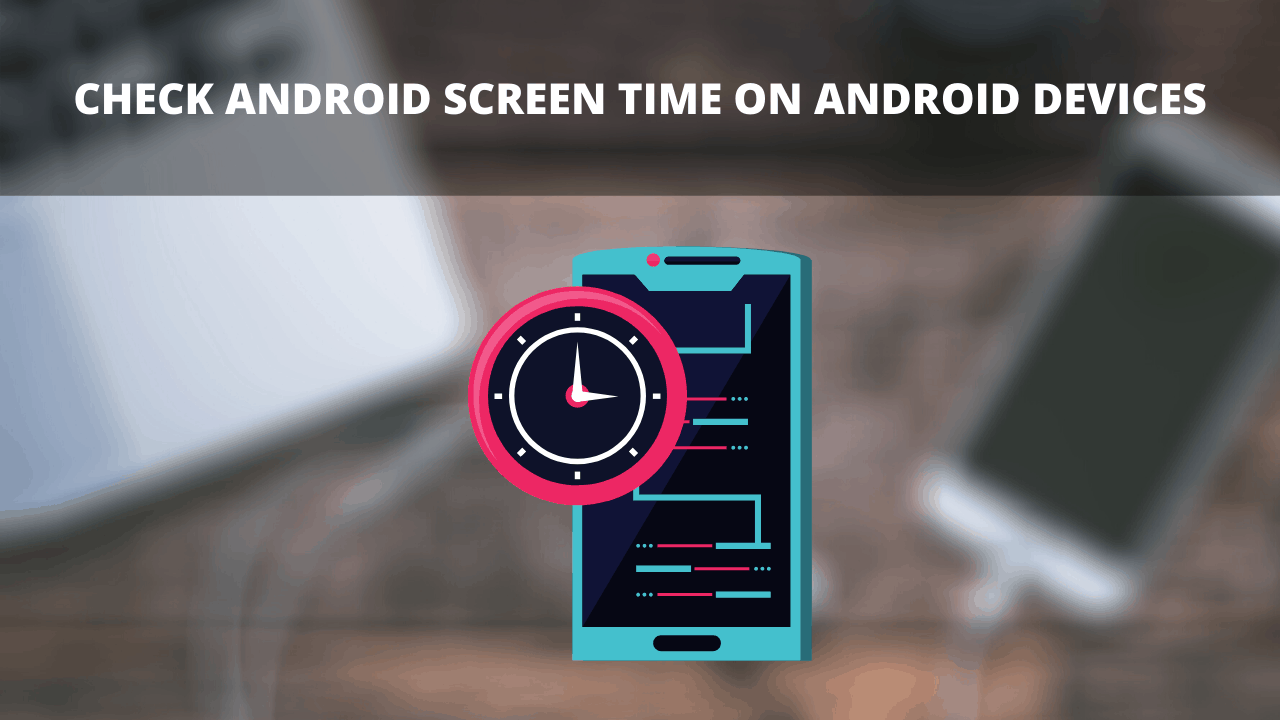 What is Screen time?
Screen Time on a device is the amount spend on your device using it. The screen time spent on your device can help you track the amount of time you spend on various apps. This could be very helpful when you want to keep an eye on your children's activities on the phone.
How to check Screen time on Android phones?
Given below are three different methods you can use to check Android screen time.
Method 1. Use Battery Usage to check screen time
Through the Settings of your phone device, running on Android One or Stock Android, you can check Screen time. Just note that this method doesn't work on non-stock or Custom ROMs. Through this method you will be able to see a graph of screen time.
However, it will show screen time since the last 100% charge. So you won't be able to see the statistics for days or weeks. If that's what you want to see, then you can go for the third method.
Go to Settings > Battery.
Tap on Menu, mostly present as three dots.
Then tap on battery usage.
Tap on the menu again and tap on Show full device usage. 
Also see – Download Lineage OS 17.1 based on Android 10
Method 2. Check Android Screen time via Digital WellBeing
Digital Wellbeing is one of the best features of Android One and Pixel phones. This feature lets you see the battery usage according to apps, their notifications, schedule Do Not Disturb Mode, and so on.
Go to Settings >Digital Wellbeing.
You can also find it in the Notification drawer.
In case your device does not support Digital Wellbeing, you can try other methods mentioned on this page.
Don't miss –Download Tool All In One to Unlock Bootloader, Flash TWRP, Stock images
Method 3. Download Usage Time
If you want to rely on any external sources like apps to check Android screen time, you can install various apps on Google Play Store that will help you keep track of screen time usage.
One of the best apps to track Screen time on Android is Usage Time. The app shows you screen time of the day divided into apps used. You can also compare screen time using a week's graph.
Download Screen Time Usage App
I hope the above article helped and you could easily find screen time on your Android device. In case you are aware of any other way of checking Android screentime, do let us know in the comment section below. We will be glad to hear from you.
Also see –
Happy Androiding:-)