The alternatives of YouTube: We all know what a great platform YouTube is for watching videos. But do you know that Google keeps an eye on your activities to know you better? This need for Google to know their users and provide them the type of content they like is where your arena of knowledge is restricted.
Google collects the data from your YouTube profile and uses it to offer you that particular kind of content you watch. This leads to limitations on your YouTube timeline and you do not get to see other amazing videos.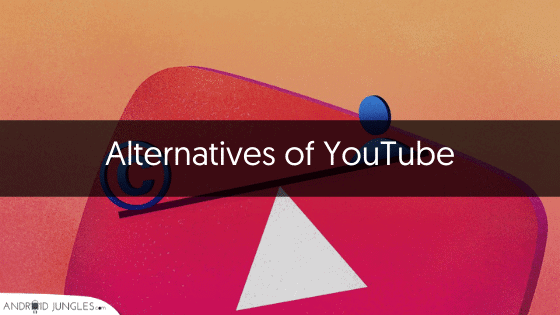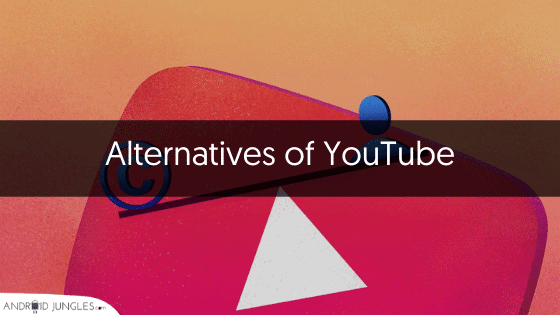 Considering your Privacy, you might want to switch to a safer option where none of your data is used. And where you will get all types of content to watch and thus broaden your knowledge and entertainment.
Do not worry about what solution to this is, here are some amazing alternatives of YouTube that are great video content platforms. Check them out –
Best 10 Free Alternatives of Youtube (2022) –
Vimeo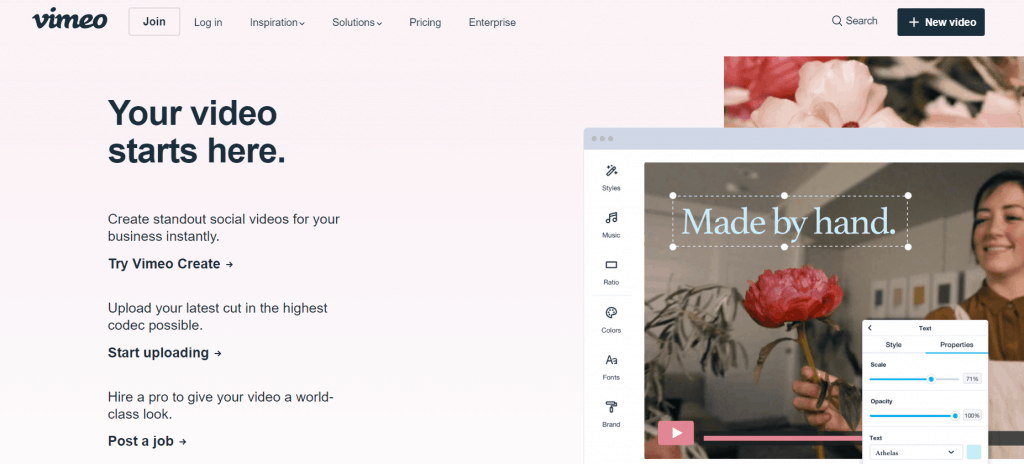 Vimeo gives a tough competition to YouTube and can be a boon for Video content creators as it as a huge fanbase. You will find some really great videos in the form of movies, short films, etc. It works more or less like YouTube allowing you to subscribe to channels, like videos, leave comments, etc.
The best part about Vimeo is the privacy control that it offers along with customizable Video link addresses. You get an Android as well as iOS app of Vimeo. Vimeo has got high-quality video content with an amazing branded video player that lets you choose the way the video player frame looks. You can also change the color of text and even add your logo to a particular video by going to the Settings> Embed tab.
Pros
Customized Privacy Control.
Customization Video URL.
Amazing Video Player.
High-quality content.
Read More: Best Alternatives to Notepad++ for MAC OS
DTube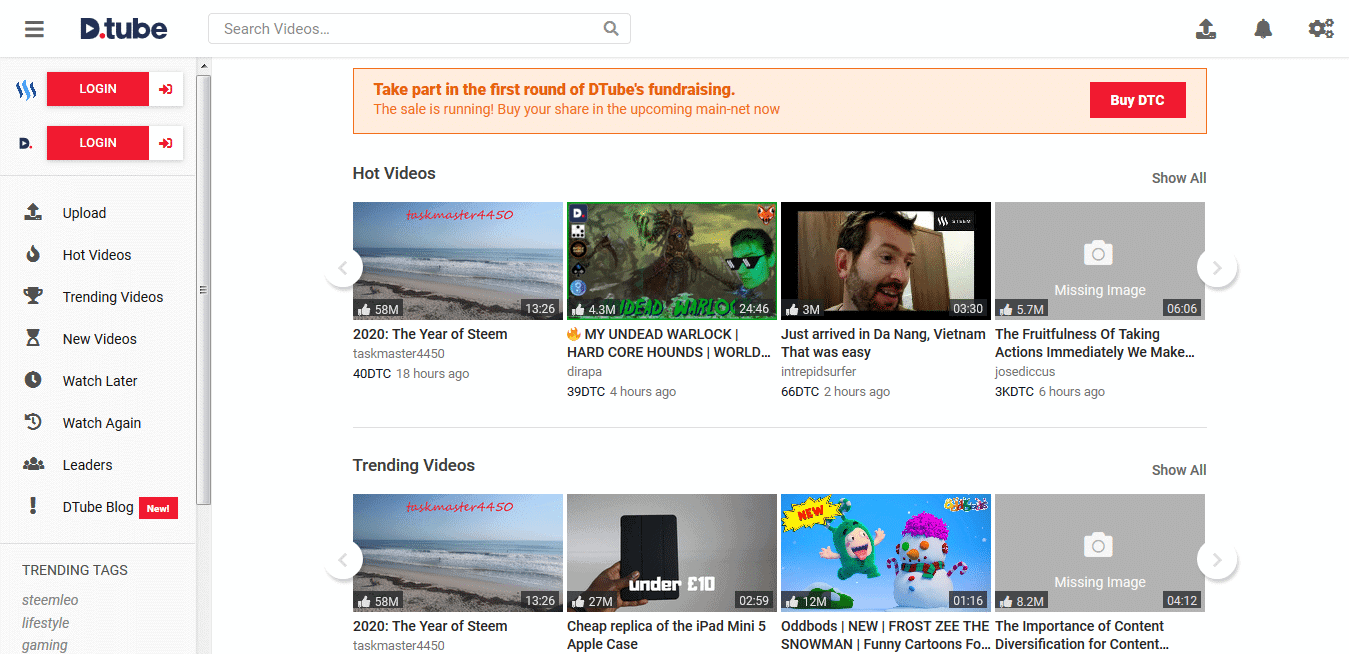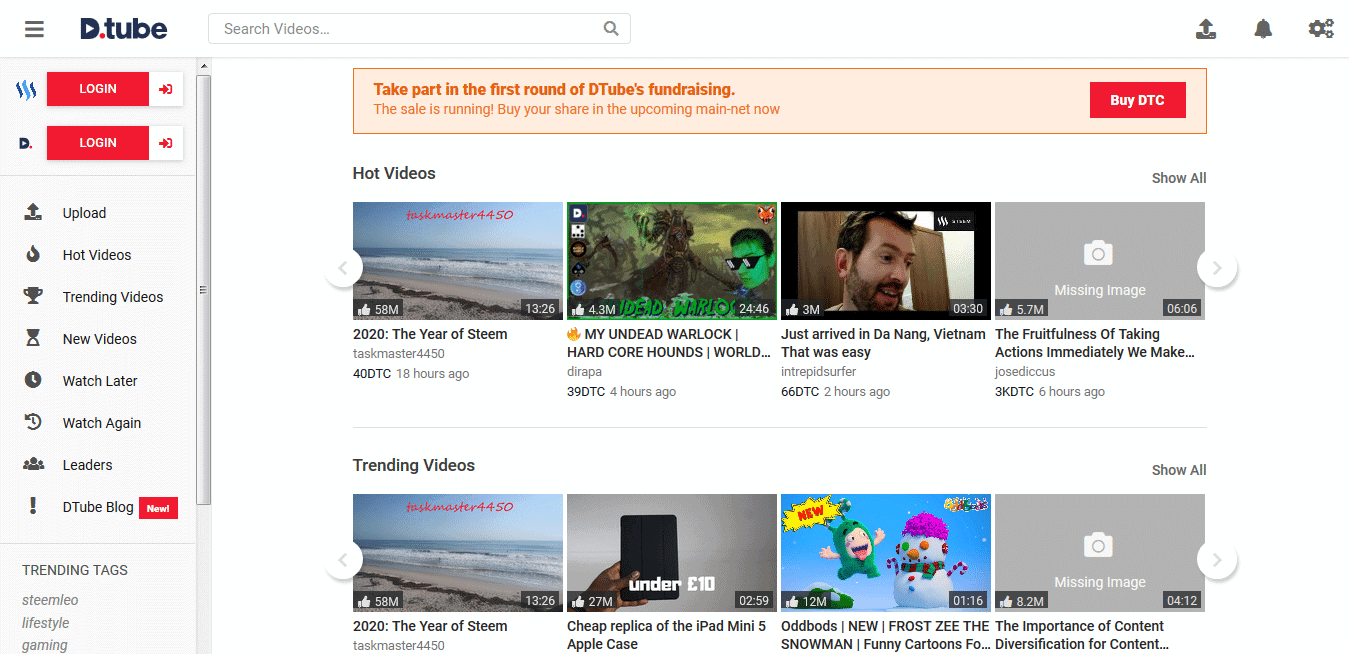 As the name sounds so similar to YouTube, the features aren't much different as well. Apart from similarity in names, DTube also resembles a lot to YouTube in terms of the interface. So if you are one such person who is used to watching YouTube and is hardly flattered by other interfaces for watching videos, trust me, DTube is your go-to option!
The greatest thing about DTube is that it does not follow a recommendation algorithm. Thus you will not get floods of ads on your videos. Another best part about DTube is the Privacy feature. DTube makes sure that no personal data of any user is leaked.
This video streaming platform is controlled by the community and all the videos are not uploaded from one single server. All the content of this site is stored on a block-chain. Thus hacking doesn't really seem a probability here.
Pros
Privacy assurance.
Free Speech.
Interface similar to YouTube.
Cons
Cryptocurrency revenue for content creators. (If that's a con for some creators!)
9GAG TV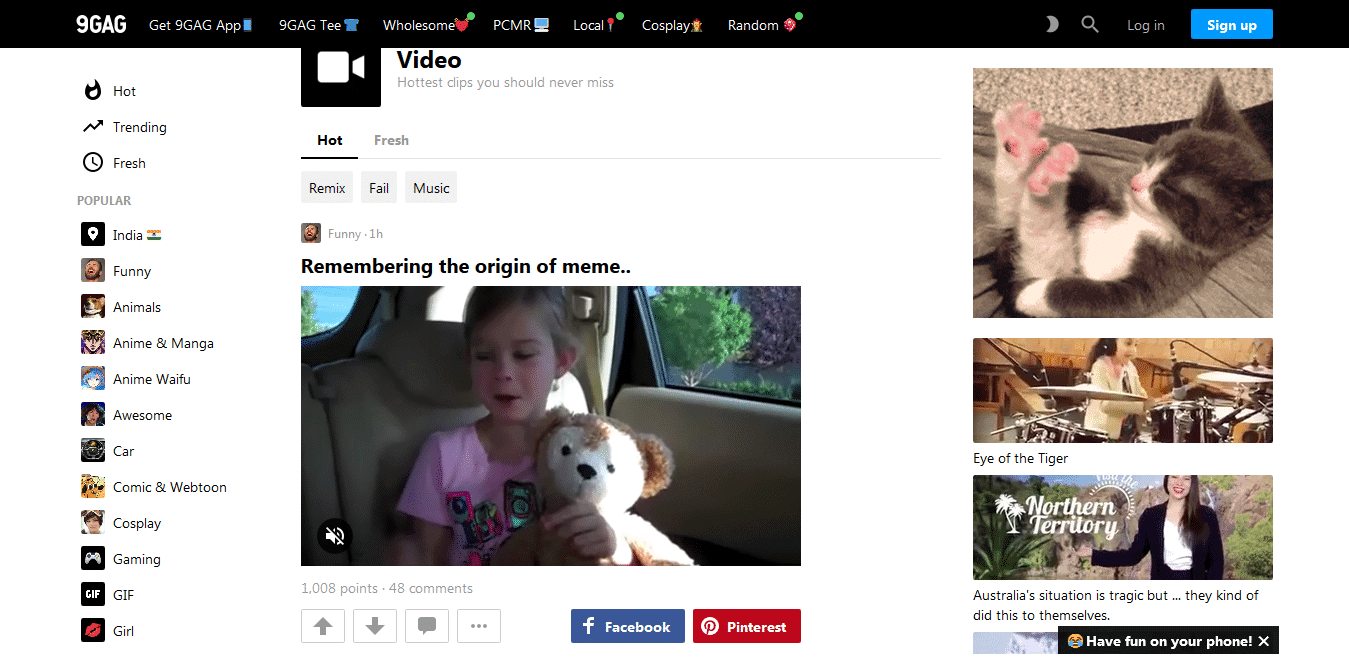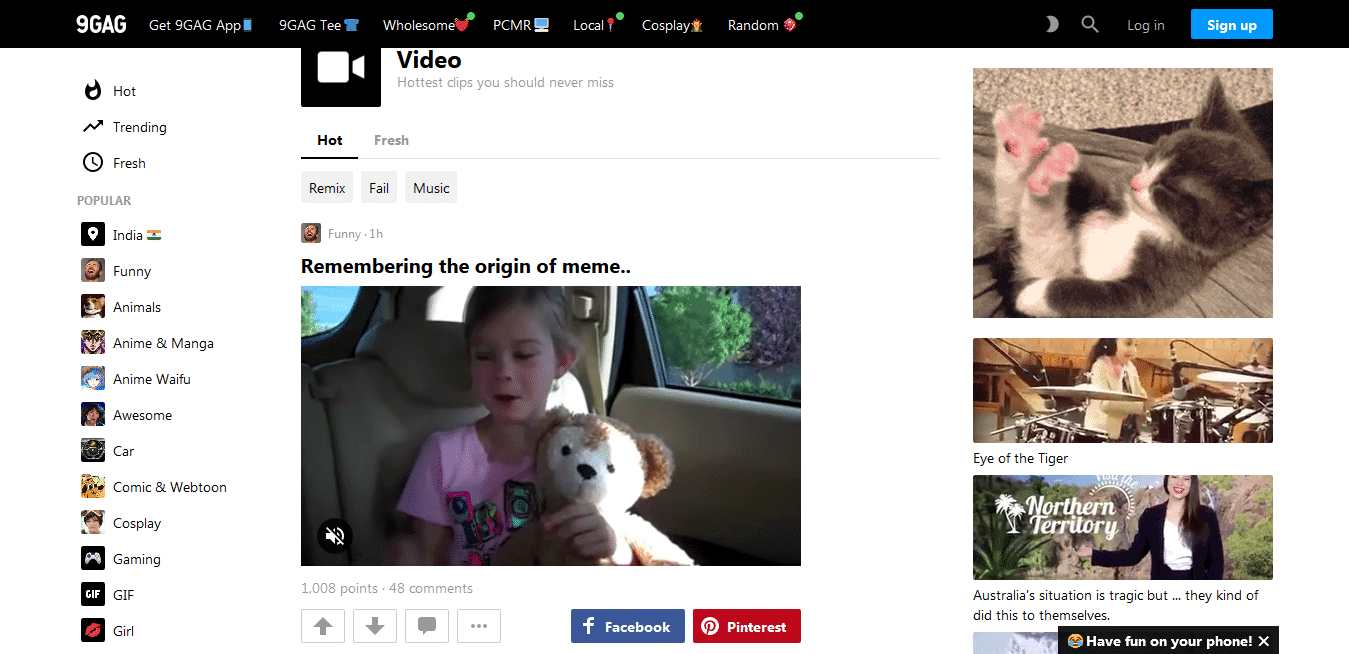 If you are into Short Videos, 9GAG TV is the best option for you. This community that is widely popular on Instagram as well creates and shares short videos on all Social Media platforms like Twitter, Facebook, Instagram, etc.
The interface is quite simple with just two main colors – black and white. There are a number of categories to choose from like 'GOT', 'GUY', 'Horror', 'History', 'Country Balls', 'Fornite', 'Music', 'NBA', 'Movie and TV', 'PUBG', etc. You also get an app of 9GAG TV. There are options right below the Videos to share them on Social Media like FB and Pinterest, Twitter, Email, etc. You can also download and dislike the Videos. I feel that this one is best alternatives of youtube.
Pros
Download option.
The number of categories to choose from.
DailyMotion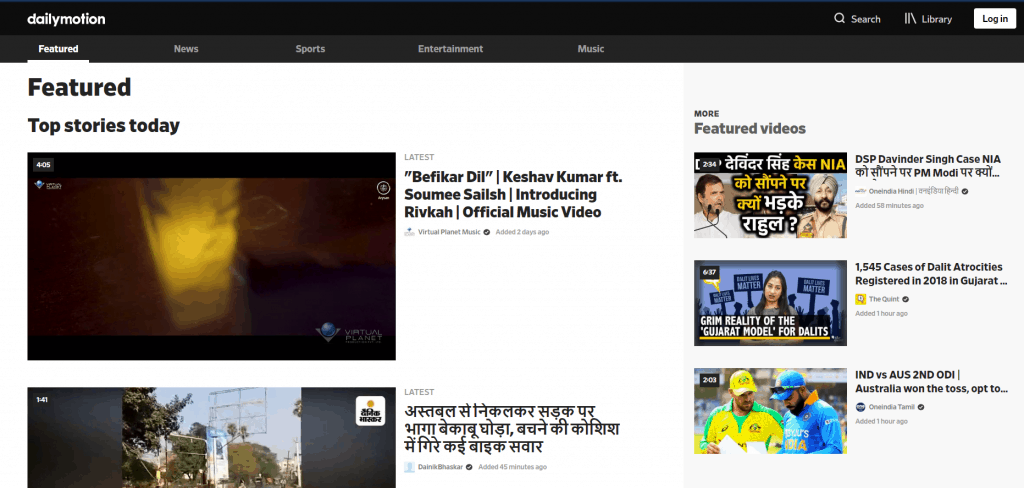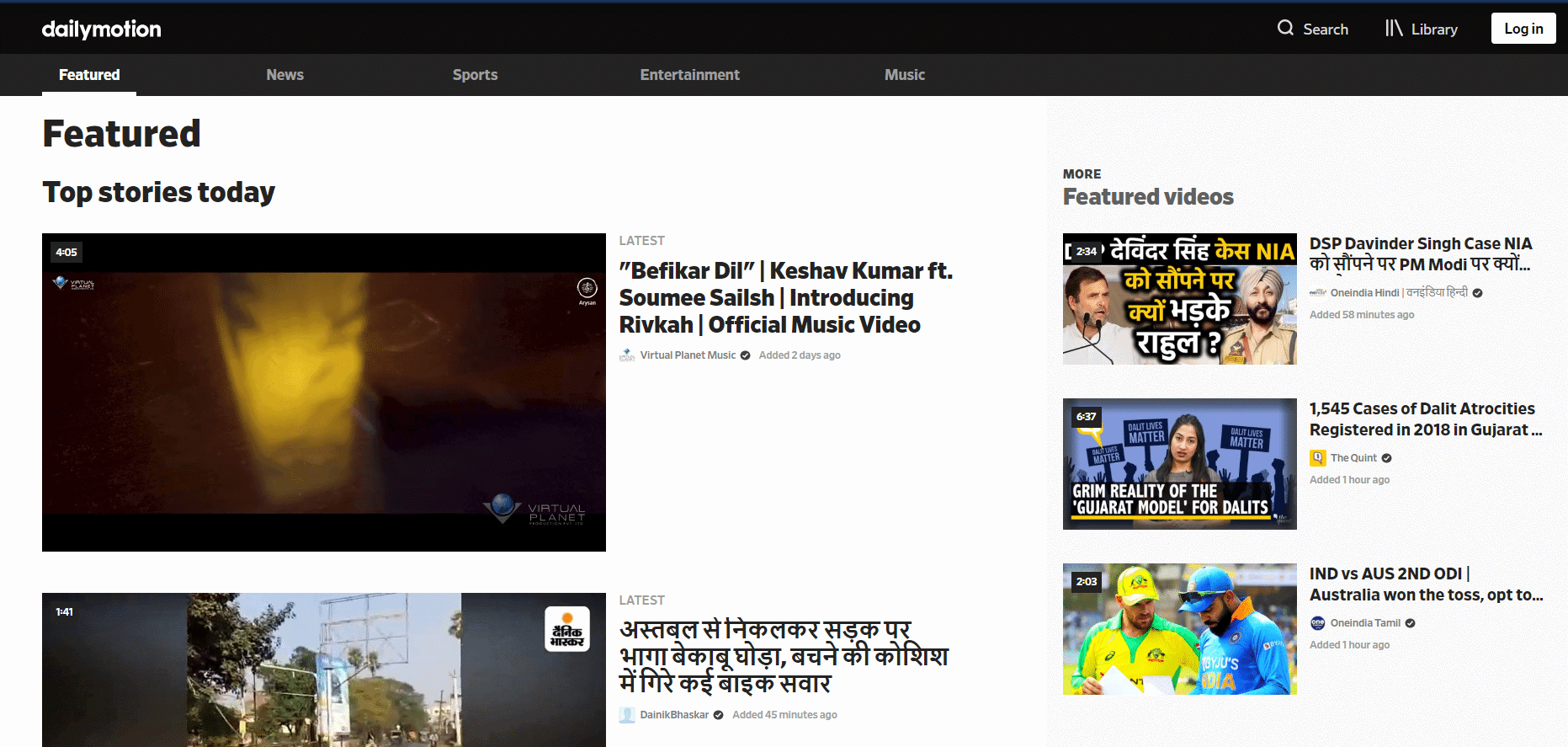 A great challenge is provided to YouTube by Dailymotion. There's a lot of similarities one can find between YouTube and Dailymotion with regards to the User interface, layout, search bar, categories, etc. It goes by the motto of more quality and less quantity.
The best part about DailyMotion is the video content quality which is mostly 1080p in resolutions. However, there's a limit on the video timing. You do not get videos exceeding 20 Minutes. DailyMotion shows a high tolerance of what type of content should or should not be uploaded on the platform.
Pros
Best quality content.
Similar to Youtube in appearance.
Veoh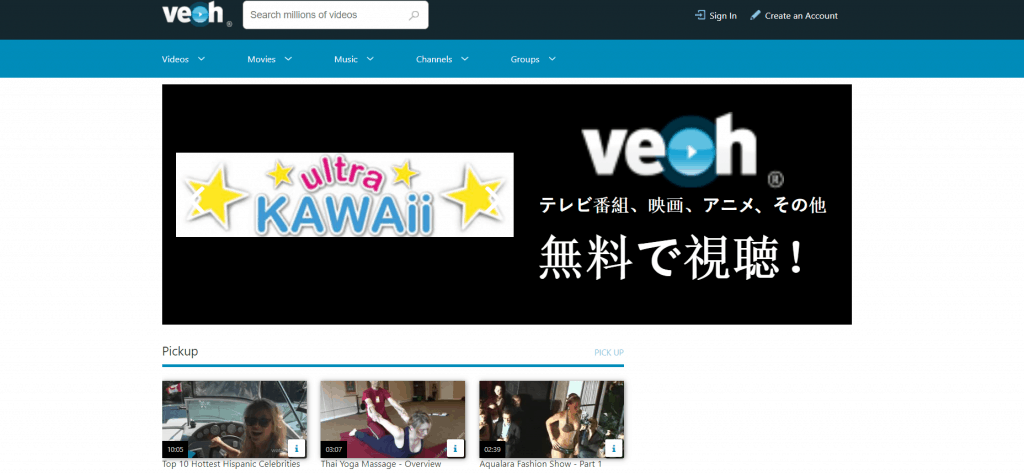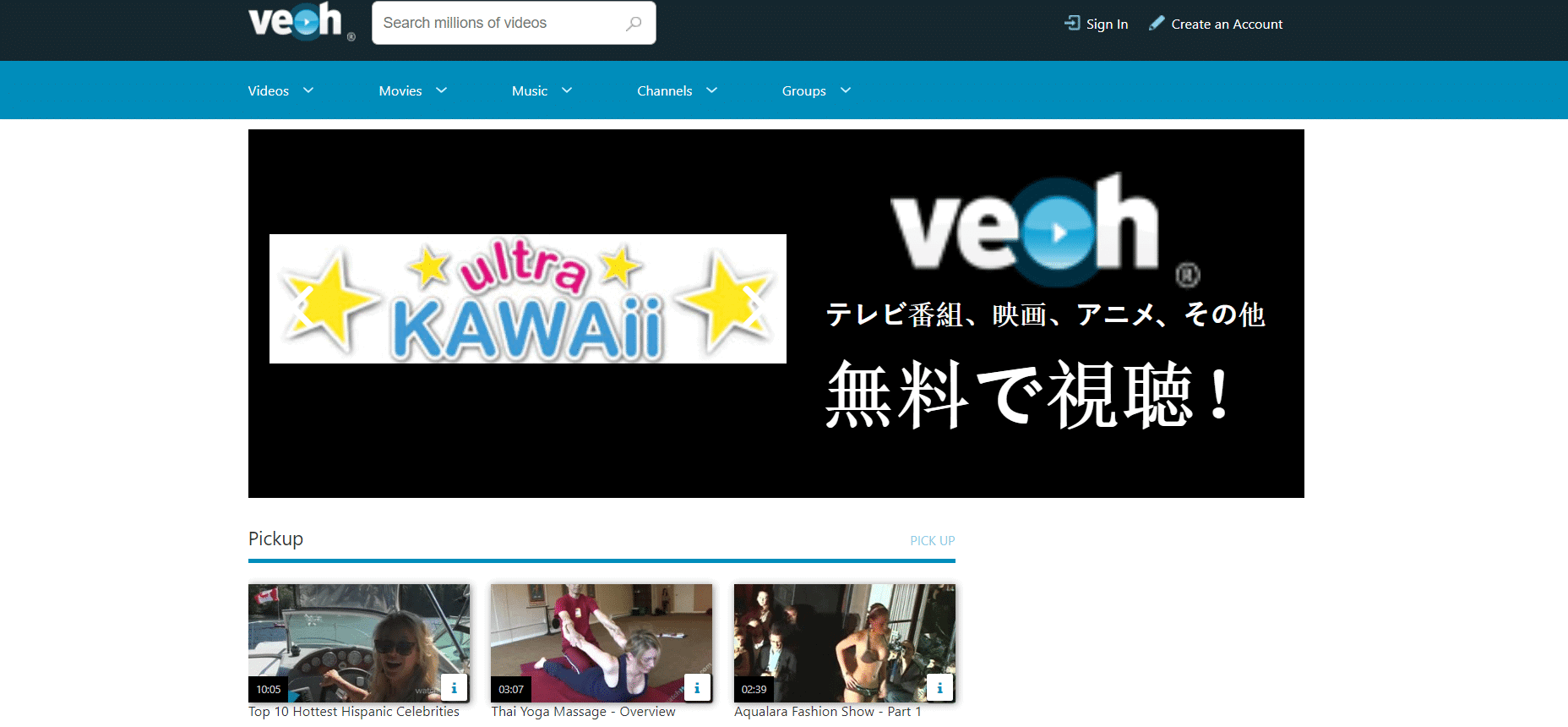 Another one of the greatest alternatives of YouTube is Veoh. Veoh puts no restrictions on the time limits or length of the videos. The video player of Veoh is similar to Vimeo that can be embedded on any website. The site offers HD Content through its Veoh Web Player.
Veoh would be the best option to choose in case you are a person who likes to watch TV shows such as NCIS, Two and a Half Men or The Price Is Right, etc. Not just TV series but one can also find movies on Veoh owing to its ability to let users upload long videos.
Pros
Long Videos can be uploaded.
Veoh Video Player can be embedded into any website.
Chat, Join groups on Veoh.
Twitch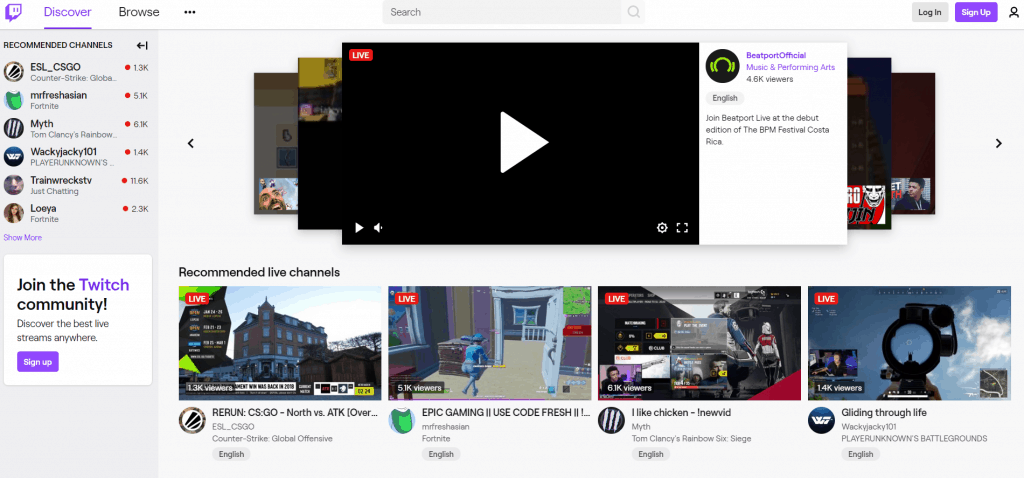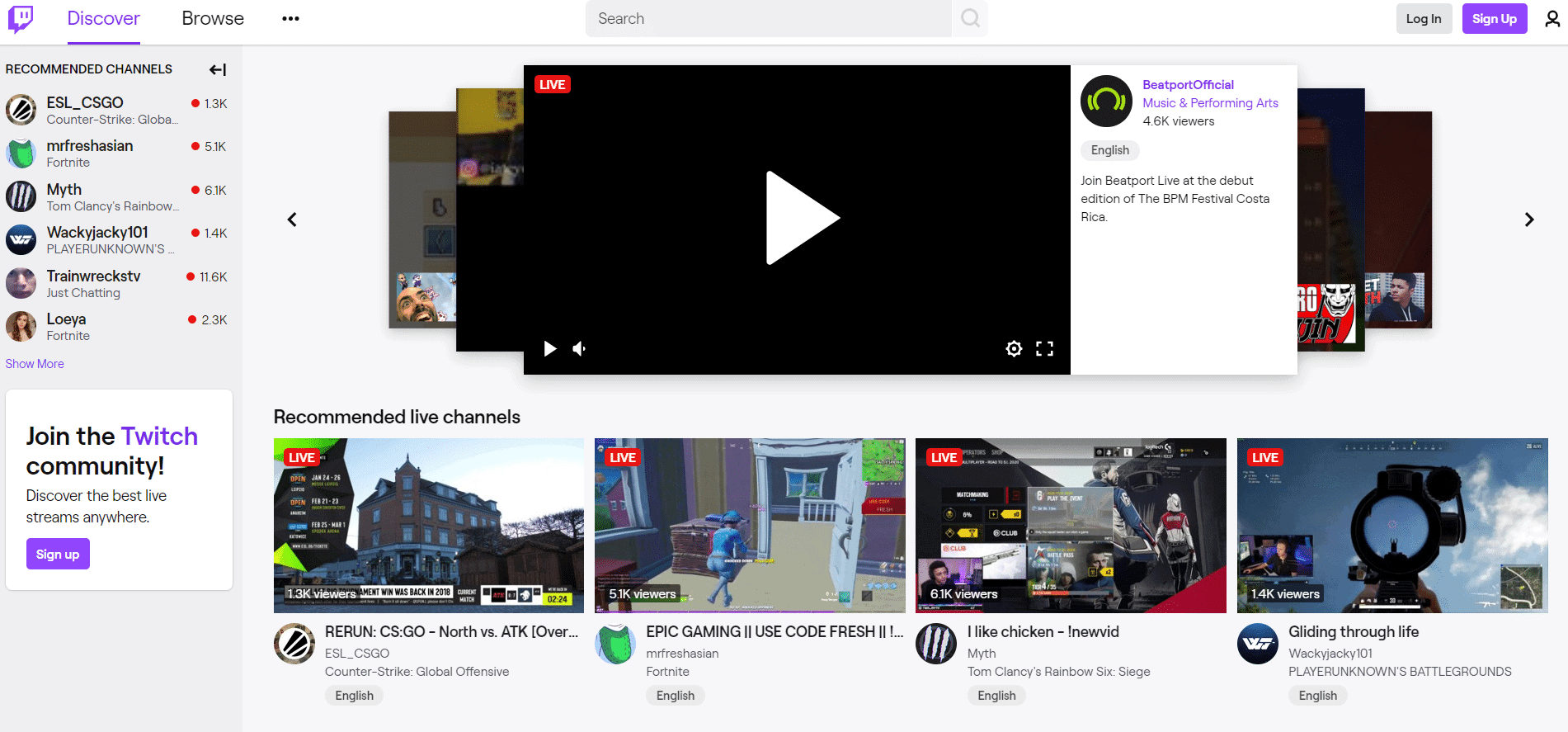 This Video platform might be well known to our gamers out there. If you are a game freak, this site is what you need. The platform lets gamers upload the recording of their game or live broadcast their gameplay. Not just a video sharing platform but Twitch also acts as a platform where users or let's say players can interact with each other.
Pros
Great for game freaks.
Let's chat and interact with other gamers.
Lets uploading of gameplay and live broadcast.
Cons
Mostly suitable for gamers only.
Vevo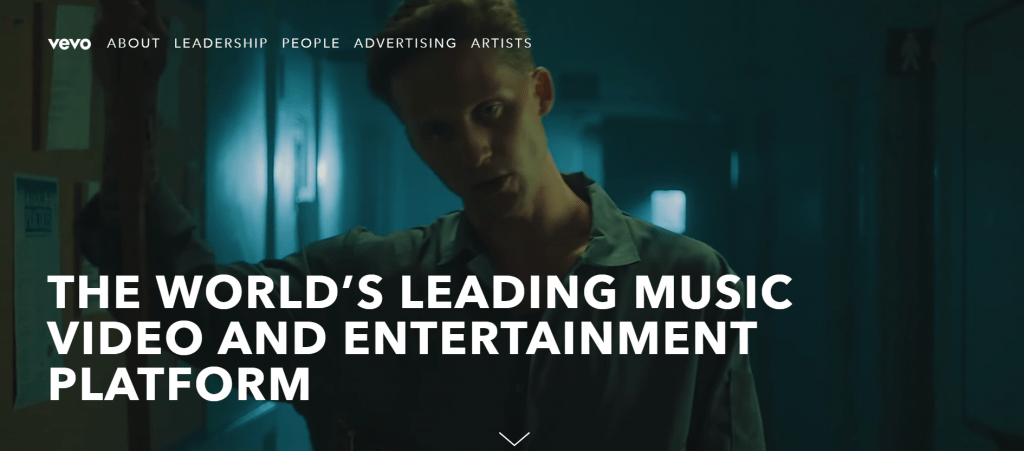 Vevo has been a great option for people looking for something else than YouTube. However, this platform comes only for Music Videos. But I am sure, just like me, most of us use Youtube for Music videos for most or at least some of the time. You might have heard bout Vevo music many times.
This Music Video App gets its high-quality Music Videos content from Universal Music Group and Sony Music Entertainment. There are a number of categories you can choose from ranging from Album, Artist or genre, etc. It's a high-quality music and video alternative of Youtube.
Pros
High-quality Music videos.
Metacafe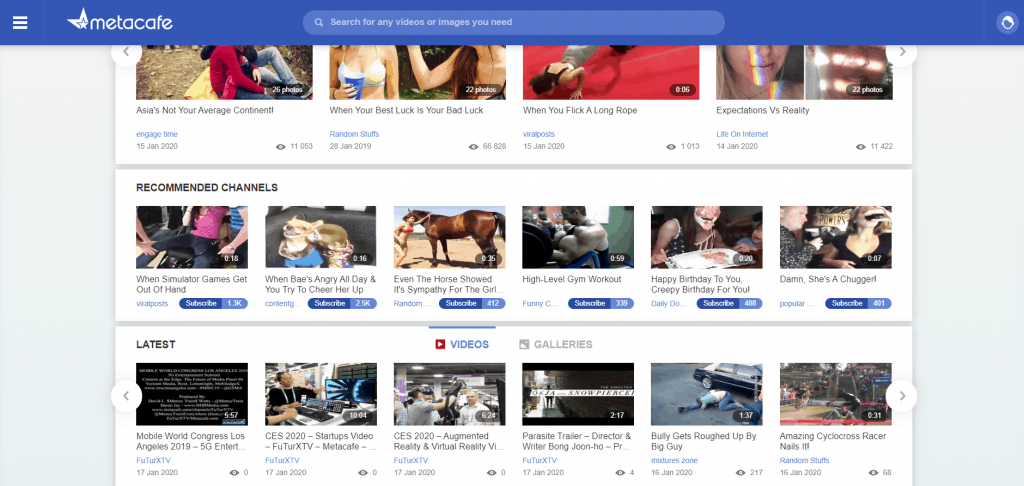 Metacafe is one such video platform that is older than YouTube. As you can guess, the videos are in comparatively low quality. However, if you are into funny videos or sports or video games, news, TV, entertainment, etc. then this is the platform you need.
Metacafe has a great system of not allowing any duplicate videos. it also checks that all the uploaded videos are of good quality. It works just like YouTube. You subscribe to various channels of your choice and then you can make playlists, and so on.
Pros
A great hub of Funny videos, news, entertainment, etc.
No duplicate videos.
Make playlists of videos.
Cons
Comparatively low-quality content.
Crackle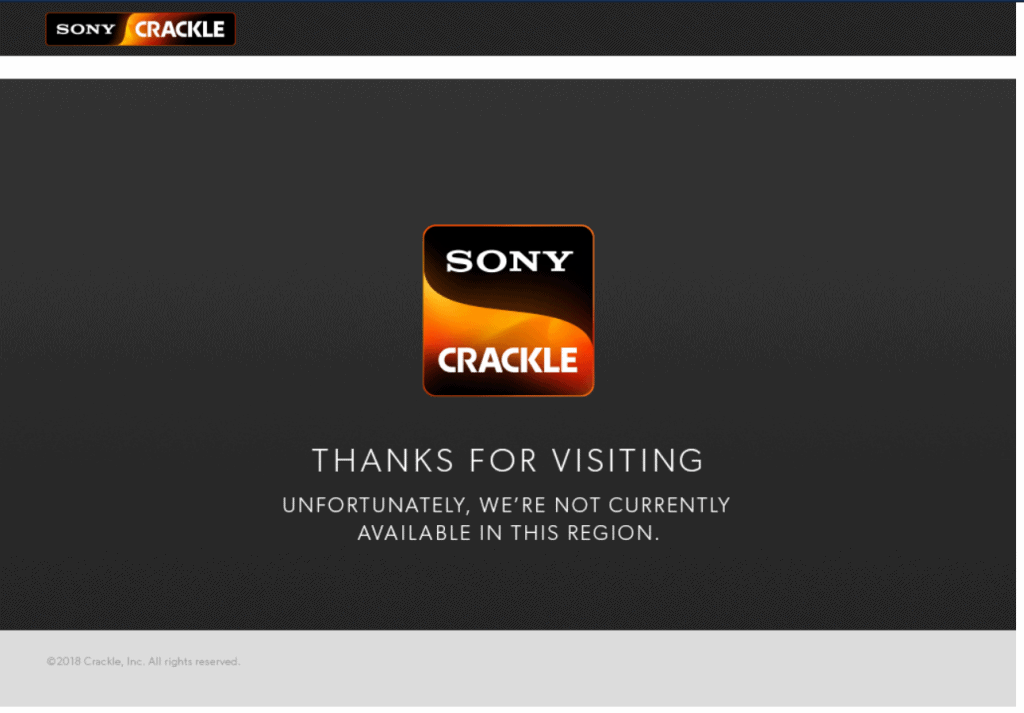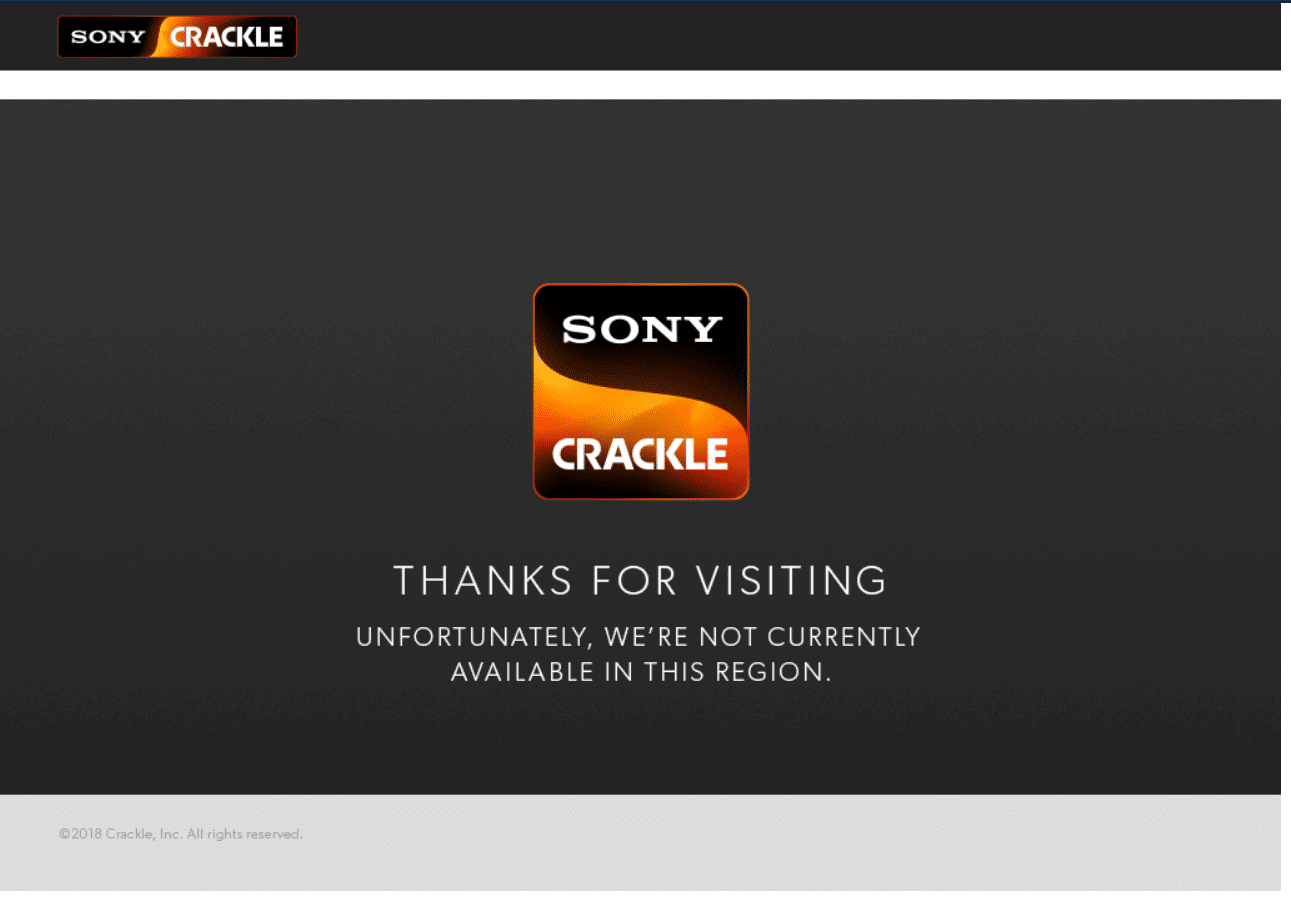 Crackle is an initiative by Sony Entertainment which offers a huge amount of entertainment including original Sony TV serials, some older Hollywood movies and a lot more.
Pros
The wide gamut of entertainment.
Cons
Not available in certain regions.
The last and best alternatives of Youtube is TED.
TED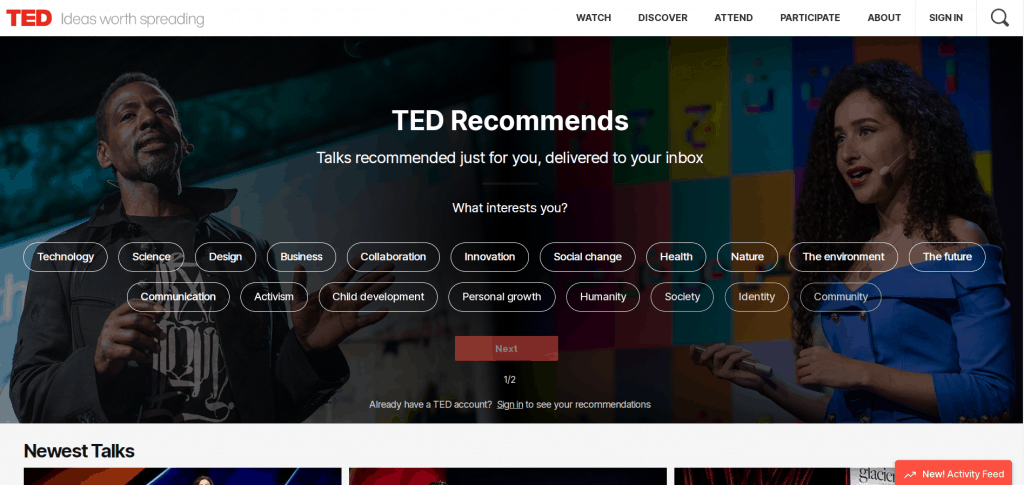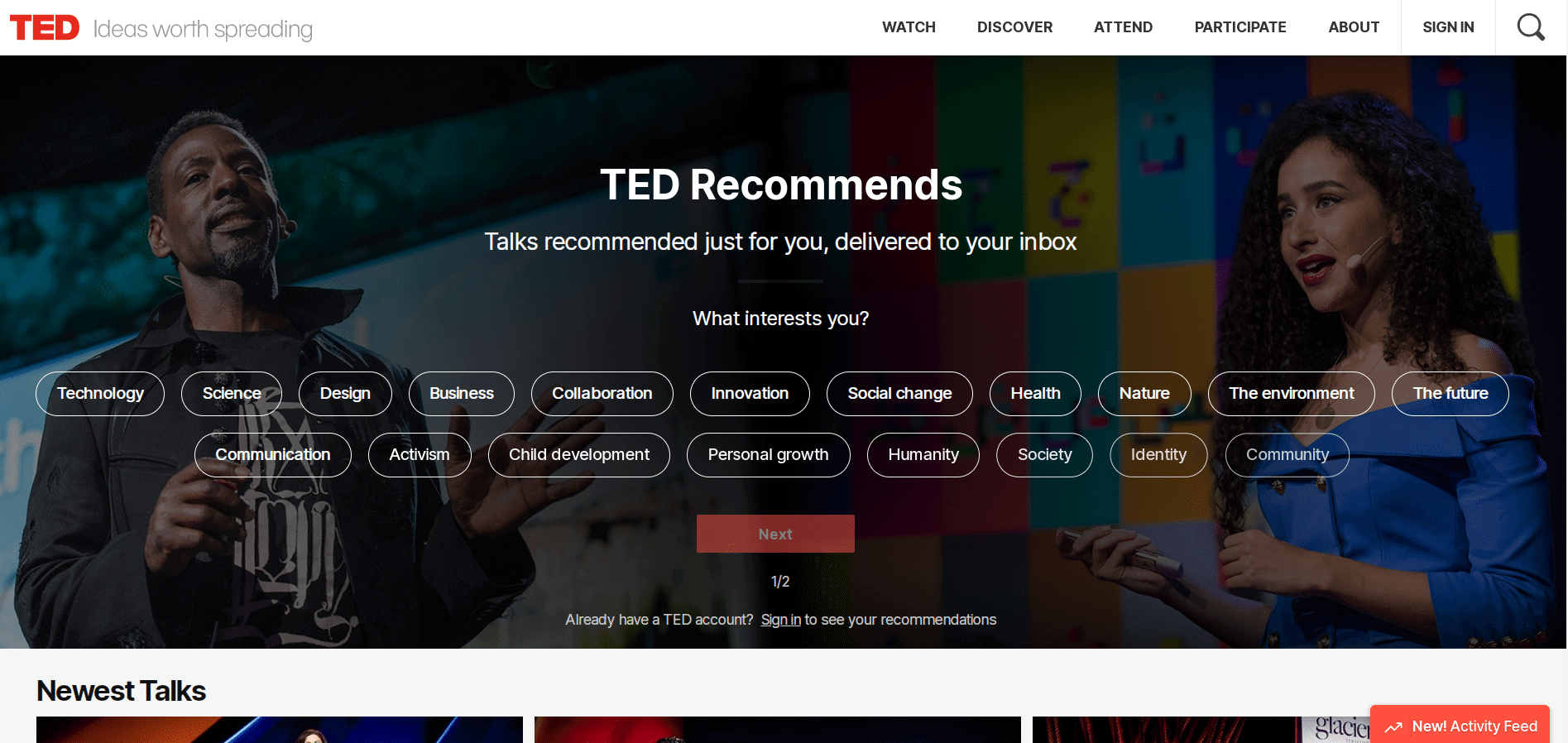 If you are looking for inspiration, TED is all that you need. You might have seen s lots of TED talks on YouTube but you will be surprised to know that TED has its own platform where it shared thousands of TED talks from successful people all around the globe.
TED is originally a non-profit Organization that conducts conferences all around the globe and this recording is displayed on their own platform TED.
Concluding Words
I hope that from the above guide you have got some idea of the alternatives of YouTube that you can use to watch limitless videos. In case you think we have missed out on some or any alternatives of Youtube, do let us know in the comment section below. We will be glad to hear from you.
Happy Androiding:-)