Hey people, in this article, I will shareBest Free Movie Apps To Watch Movies Online. Please check all apps one by one. I have shared all details for listed apps below. We have tested many apps for watching movies online. And we have sort listed some Best Free Movie Apps To Watch Movies Online. So, keep reading.
Nobody can keep themselves away from the urge to watch movies. Well, in today's world there are a number of online platforms where movies from all across the globe can be watched at any time and any place. On the one hand, we have the paid Online Streaming sites like Netflix, Hulu, etc. while on the other we get free movie apps to watch movies online. So which one's better?
Now that you have made the right choice by choosing the second one to be better, here is an article dedicated to the best and free Movies apps to watch movies Online. Here you go –
Top 10 Anime Sites to Watch and Stream Your Favorite Anime
Best PPD Sites to Earn Money Online
The 10 Best Free Sports Streaming Sites of 2019
Best Free Movie Apps To Watch Movies Online –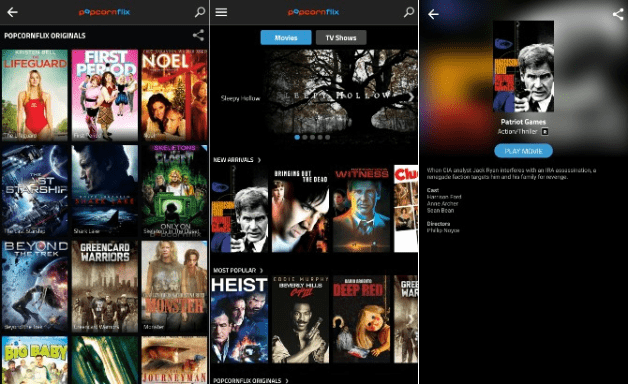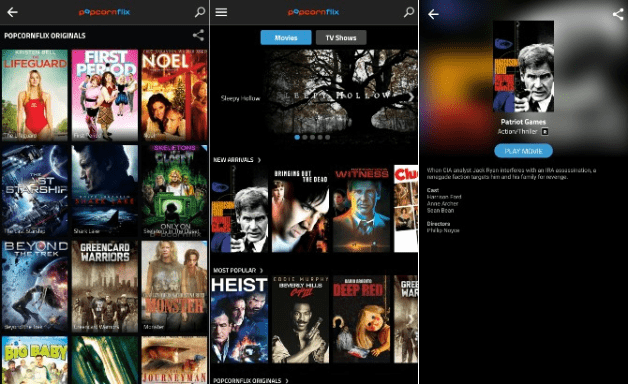 The first one on the list of best free Movie Apps is the Popcornflix. This amazing app is well categorized and offers a wall of free movies. It consists of the latest movies on the top of its main interface so that users can get their hands on such latest stuff easily.
They also offer exclusive content names as PopCornflix originals. One can also watch TV Series for free here apart from the movies. Another noteworthy thing about this app is the amazing interface that it offers. Even its website is quite similar to that of Netflix.
Download – Popcornflix for Android Phone, Windows and many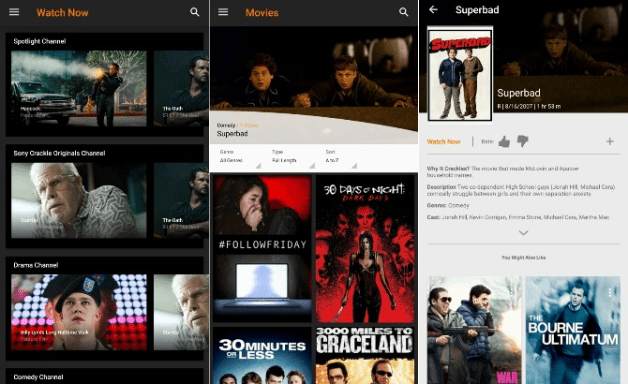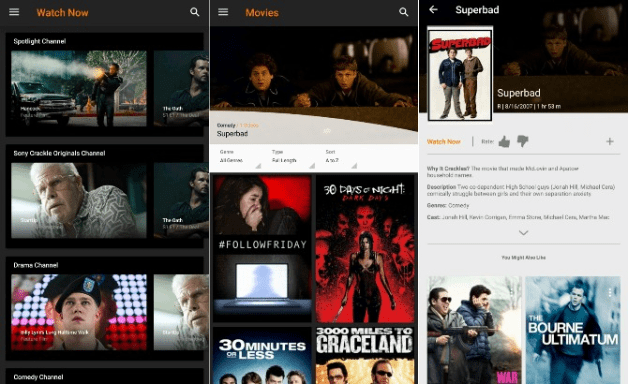 Yet another amazing app to rely on is the Sony Crackle. Whatever it is that you are looking for – Old classic movies or the latest hits, this app has got all of it for its users. The site is easy to navigate and use with just one tiny issue of ads. Well, that's how the creators of this app get a living!
Download – Sony Crackle for Android Phone, Windows and many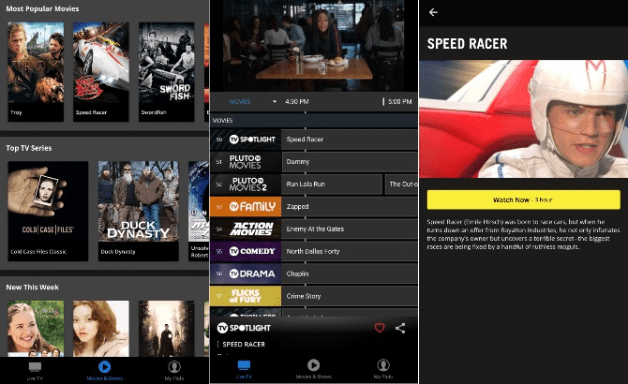 Pluto TV is another incredible app that offers movies to watch free online. The UI of this site is simple and the app offers movies as well as TV Series from the Pluto's free TV Channels.
For most of the movies, you get subtitles. You also get the option to Sign in to this app so that you can personalize a lot of things here.
Download – Pluto TV for Android Phone, Windows and many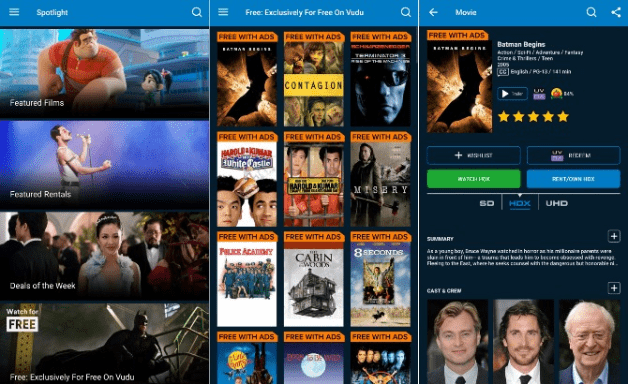 Vudu is an app that consists of a huge collection of movies to offer to its users. Although the movies are in quality to choose from and with a few ads, the experience will be worth it.
The best part about this site is that, if you do not like any ads, you can go to the 'Free With Ads" section of movies. Here you will come across free movies which are free of ads.
Download – Vudu for Android Phone, Windows and many

Tubi TV is one such app that offers free movies to Watch Online. One can find a huge collection of movies here. There are a number of categories to rely on like – genre-based like – Horror, Suspense, Thriller, Comedy, Action, Adventure, etc., Most Popular, Featured, and so on.
Almost all the movies here are in HD Quality. If you log in to this app, you can also make a queue to add movies to it. There is also an option of screencasting available here.
Download – Tubi TV for Android Phone, Windows and many
6. SnagFilms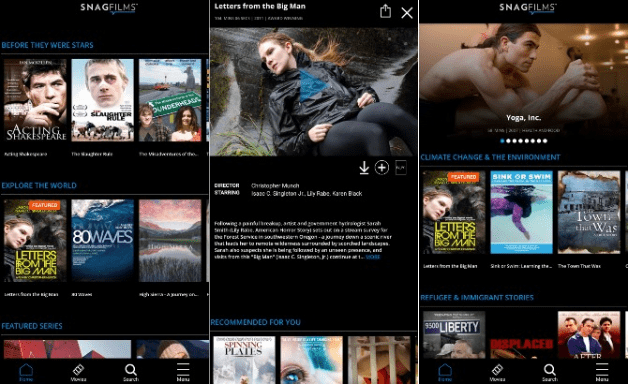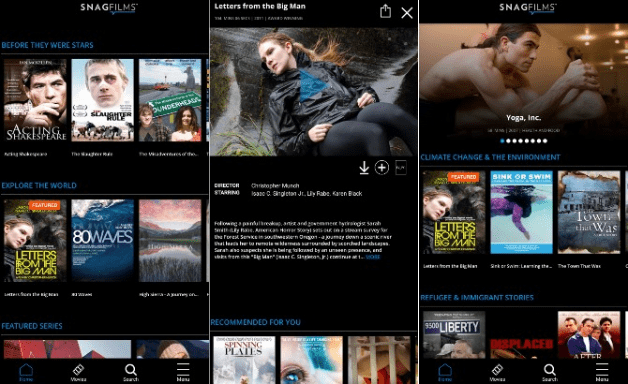 SnagFilms offers Indie Movies and Documentaries as well and all of it for free. Here you will find a huge number of independent movies. Most of the movies here come in High quality.
You may find ads at times but they are not as much irritating that you just cannot use this app. Mostly this app consists of Indie and Classic movies. The latest stuff is quite rare here. So if you are looking for that, I would suggest any other site from this page.
Download – SnagFilms for Android Phone, Windows and many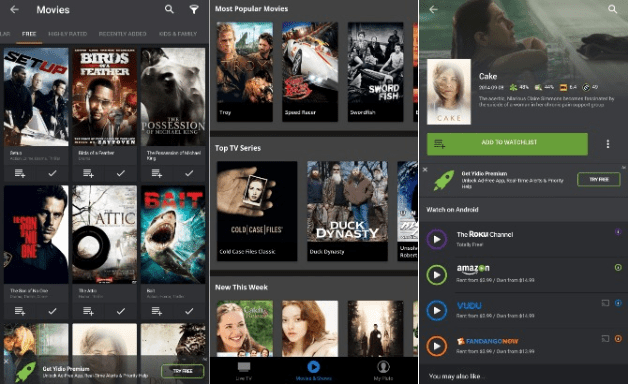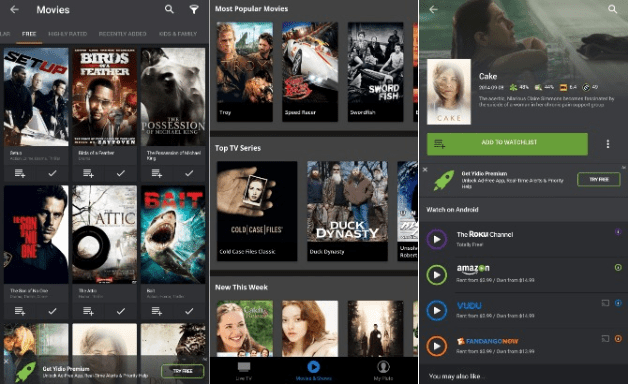 Last but surely not least is the Yidio. This app comes with an amazing interface and appearance. It has well organized movies. However, most of the movies are not on this app but other free movies apps. Thus Yidio does the job of directing you to such apps or pages.
It has a much broader gamut thus offering a large number of movies. However, the only issue that one might face on this app is that of Paid movies and Subscription movies that get their ways into yours.
Download – Yidio for Android Phone, Windows and many
Concluding Part –
So these were the 7 Best Free Movie Apps To Watch Movies Online.I assume you have found the best app for yourself from above. In case you have any other names on your mind, do let us know in the comment box below.
Happy Androiding 🙂