Download Asus Flash Tool: Asus Zenfone Flash Tool is a small application tool that allows you to flash stock firmware on Asus Zenfone devices. In this article, we have mentioned for your links to download the Asus Zenfone Flash Tool. The Asus Flash Tool is compatible with Windows 7, Windows 8, Windows 8.1, Windows 10(×64 bit or ×86 bit), Windows XP, Windows Vista.
Download Asus Flash Tool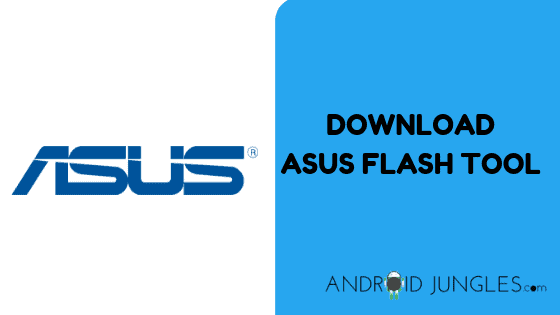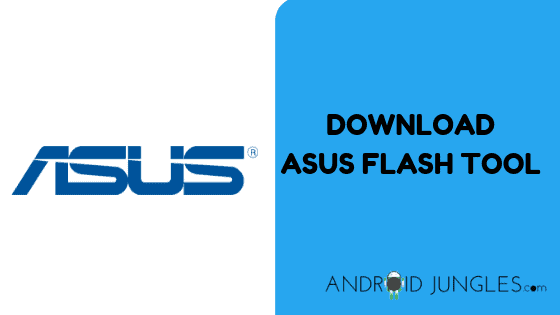 Compatibility:
Windows XP
Windows 7
Windows 8/8.1
Windows 10
How to use Asus Flash Tool to Flash Firmware?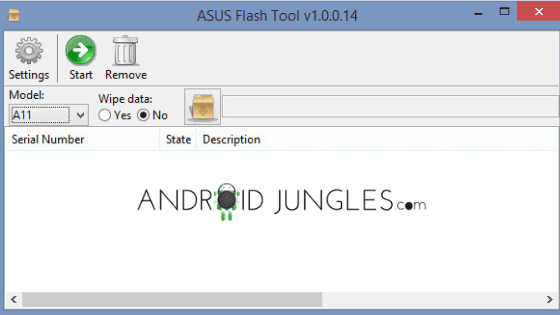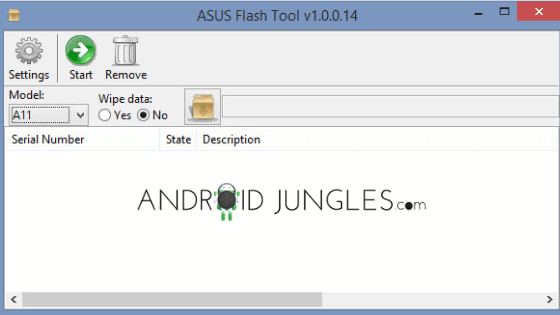 Before jumping to our guide on how to use Asus Flash tool for flashing firmware do make sure that you have a back up of your personal data since it may be lost permanently after flashing the firmware of your Asus device. If you are in search of the Asus USB Driver which you will need while performing the below procedure, you can download it from here.
Step 1. Once you have downloaded and installed the Asus Flash Tool and Asus USB Driver on your Computer, open the tool.
Step 2. Now that the tool is launched you will come across a window of the tool.
Step 3. Now connect your Asus smartphone or tablet to the computer.
Step 4. Then click on the disconnect button to connect your device to the tool.
Step 5. When your device is connected successfully, you will come across a green light.
Step 6. Then Click on the Browse button and locate the Asus Firmware on your computer.
Step 7. When the firmware is loaded, click on the Start button to initiate the flashing process.
Step 8. Your device will now restart automatically.
Step 9. Then press and hold down the Volume Up+ Volume Down key to boot your device into Recovery Mode.
Step 10. When in the recovery mode, select Apply Update from ADB.
Step 11. Then click on the Resume Button to resume the flashing process.
The process of flashing may take near around 5-10 minutes for completion. Once it's finished, restart your device and disconnect it from the computer.
Features of Asus Flash Tool:
Back Up Apps
With Asus Zenfone Flash Tool you can have the back up of the user installed apps from the device and save it in the computer. However, this tool does not permit you to back up the app data which is used to restore the app settings and points.
Back Up System Apps
You can also have a back up of the Pre-installed or what we can call as System or default apps of the Asus Smartphone and tablet to the computer. The back up will be saved in a .ab format on your computer, which can be restored at any time.
Progress bar
The User Interface of Flash Tool is much easier to deal with. Also, once you select your file and begin the procedure of flashing, you will be shown a progress bar replicating the activity. And hence useful in making sure that the data is being transferred and the program is running.
Restore Back up
Asus Zenfone Flash Tool allows you to restore the Back Up you have made that including the Custom Apps Backup and Pre-Installed System or in-built Apps from the computer.
Flash Firmware
The Asus Zenfone Flash Tool allows you to flash the stock firmware on almost every Asus Smartphone and tablet.  All you have to do is install this application on your Windows Computer and then Launch it. Then connect the device to the computer and select the firmware you wish to flash and it's done here!
Final Thoughts:
In this Article, we have shown you how to download Asus Flash Tools and flash Asus devices using the same tool. We have also shared with you all the highlighted features you have got in this tool. Being one of the best tools to flash stock firmware, especially for Asus Smartphones and Tablets,  Asus Zenfone Flash Tool allows you to Back up Recovery, Back up stock firmware, Back up system apps all in a few simple steps.
If there is something we missed, you can tell us in the comment section below. Also, if you come across any problems while installation feels free to drop a comment in the comment box downsides. We will be glad to help you out. I hope you found our guide worth the time. Thank you for reading our article. Keep visiting our page Android Jungles for more such tech related articles.
Connect with us on Facebook, Twitter, and Instagram for Tech World Updates. Do make sure to subscribe to our newsletter for keeping updated with Technological affairs. If you have any doubts or question regarding the guide to download Asus Zenfone Flash Tool and use the tool to flash the stock firmware of Asus devices process, feel free to leave a comment in the comment section below.
Happy Androiding😊