In this article, we will be sharing with you all What Is KLMS Agent On Samsung Phone and its features. 
KNOX users know what KNOX means for Samsung devices. A tightly secure system to keep your device protected from any virus, malware, or hackers. KLMS is a part of KNOX, and it, too, plays a vital role in keeping your device secure. Keep reading the article below to know more about it.
Also Read: Download Samsung USB Driver for Mobile Phones (v1.7.43.0)
What Is KLMS Agent On Samsung Phone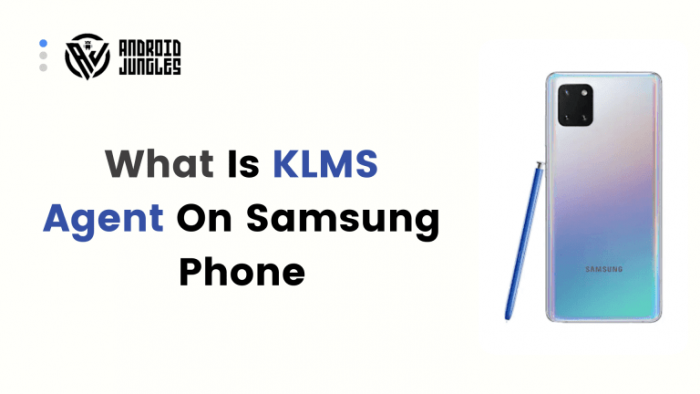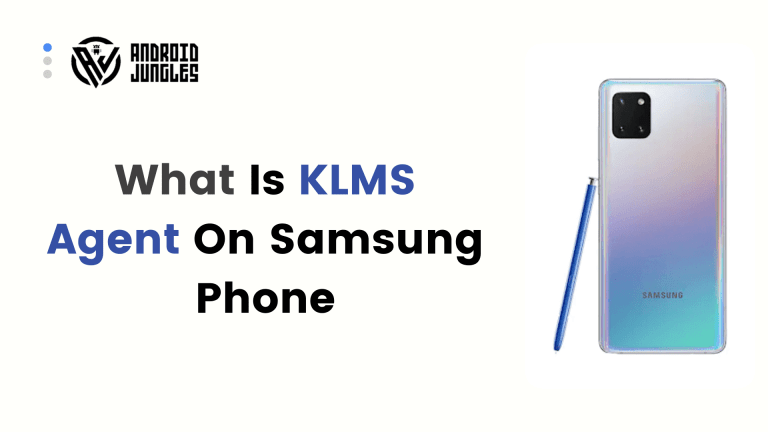 KLMS Agent is one of the parts of Samsung Knox, which is Samsung's own Secure Android Platform. KLMS Agent prevents any unauthorized access to your system.
This software helps in protecting your device data, mostly work, and related files. We all know KNOX is a Secure Android platform for Samsung devices, and KLMS is one constituent of it.
It helps in keeping secure all the files on your device related to work and business. You can also use this Software to wipe the data on your device when it's lost.
Features of KLMS Agent
Here are some of the best features of KLMS Agent that you all should have a look at –
Network Protection 
KNOX keeps your device safe by protecting it from various networks you connect to. There are various ways you connect your device like Bluetooth, WiFi, Hotspot, etc.
These Networks are vulnerable and can be hacked by hackers. But KNOX protects the Network Connection and blocks any such hacking activity.
Also Read: Download Samsung 300K Tool (Samsung Download Mode Tool)
Data Storage Protection 
Any of your device data, including photos, videos, audio, contacts, media files, documents, etc. It will be secure and safe with KNOX. KNOX prevents any outer breakage into your device and keeps all the files safe.
Software Integrity
A device comes with a lot of Software, and you might have to further install various types of Software for your device for different purposes. But these have to be installed from trustworthy sources or your device might get attacked by viruses or malware.
Also, various hackers and technicians are capable of altering your Software and damaging your device or hacking data. However, here's when our KLMS Agent comes into action. KLMS blocks these attempts to modify your Software and keeps your device secure.
Least Device Resources Used
Any software requires various resources on the device to work properly. Thus we can say that Software uses Device resources.
In case you download software that is harmful at a point, KNOX will make sure that all these Software use the least amount of device resources.
I hope that the above article on KLMS Agent On Samsung Phone was useful. In case of any doubts, feel free to let us know in the comment section below. We will be glad to help you out.
Happy Androiding:-)