Download Samsung USB Driver: If you want to connect your Samsung smartphone or tablet to your Windows PC, you will need the Samsung USB Drivers for a better and safer connection, then you have dropped up at the right place. In this article, we have mentioned for you a list of all the Samsung devices and their respective download links for USB Drivers. Along with that, there are some FAQs answered as well as the installation guide for the installation of these Drivers.
What is the Samsung USB Driver?
Samsung USB Drivers are the driver files specifically designed for the Samsung devices. These USB Drivers help you establish a good and secure connection between the Samsung device and the Windows PC or laptop. You can share and transfer files from Laptop or PC to the Samsung device and vice versa through these drivers.
For developer level tasks like rooting your device, flashing the stock firmware, IMEI Flashing, etc, you will need the USB Drivers installed to perform certain steps of the procedure. And hence here we are with a detailed article to help you out with the Samsung USB Drivers.
Best Tools For Samsung Phone 
Download Samsung USB Drivers for Samsung Phones
Here is a list of the Samsung Devices and their respective USB Drivers.
How to Install Samsung USB Driver on Windows PC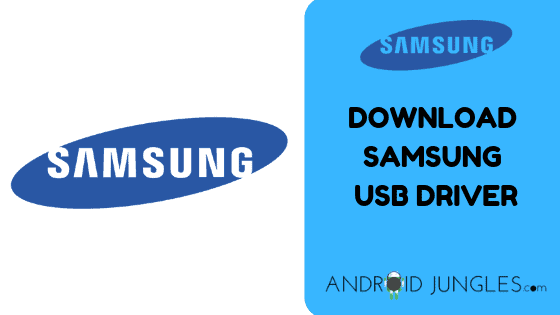 Given below is a detailed step by step guide on how to install Samsung USB Drivers on your Windows PC in no time.
Step 1. To begin with the process of installing Samsung USB Drivers, first of all, download the latest version of Samsung USB Driver from the links given above.
Step 2. Once the driver gets downloaded on your computer, you will have to extract it. Using 7zip or Winrar.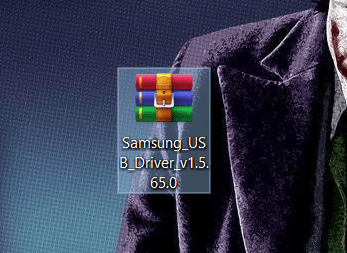 Step 3. When you have completely finished with the extraction of a driver, you will see the Samsung Driver Setup file.
Step 4. Now, open the setup file.
Step 5. Then, click on the Next button to continue with the process.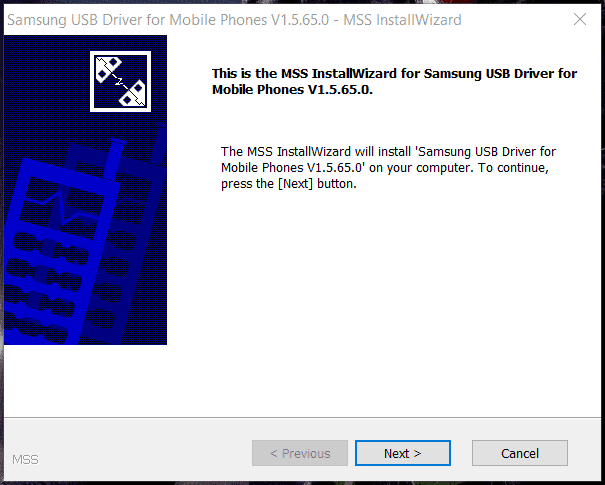 Step 6. Next, select the language of your choice and the country than to continue, click on the Next button.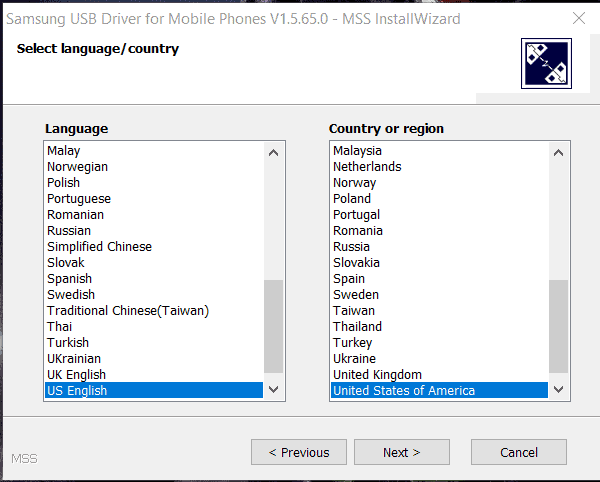 Step 7. You will have to choose the location for installation now. You can also leave it default and then click on the install button.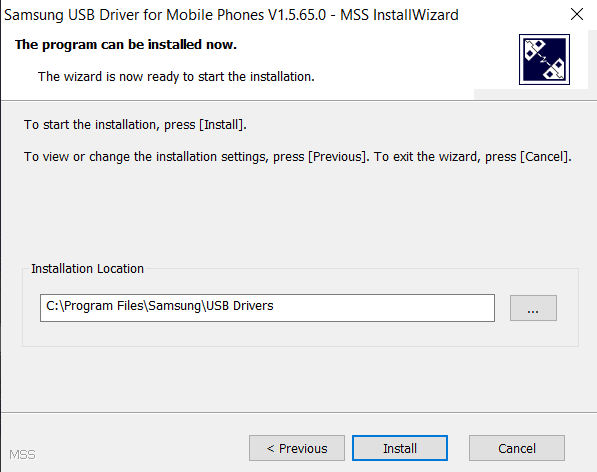 Step 8. Within a minute or few, the installation process will be completed.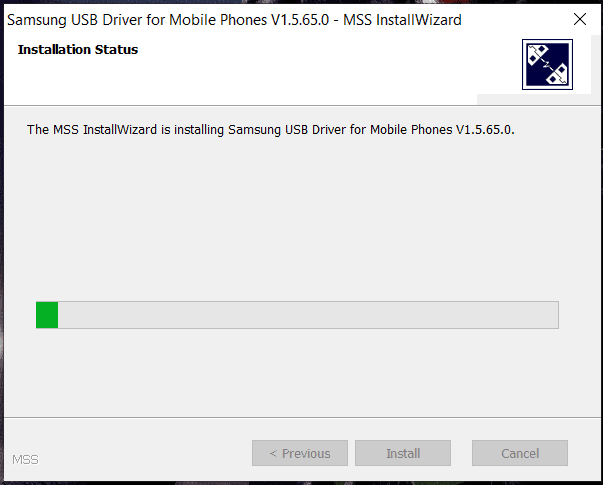 Step 9. When the installation process gets done with, click on the Finish button to exit the Installation page.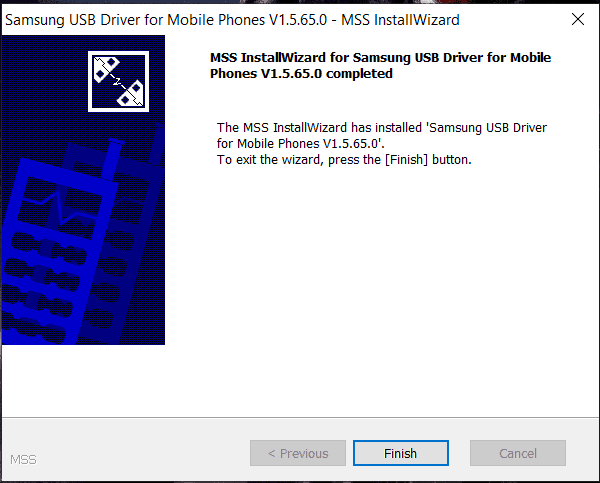 You are now all set to connect your Samsung Smartphone or tablet to the Windows PC.
FAQs:
1. Is the Samsung USB Driver safe for our mobile phones?
Yes. If downloaded from an original, trustworthy source, just like one where you are reading this, Samsung USB Drivers are absolutely safe for your device. It tends to be safe for both the computer and the laptop as well.
2. What is Samsung Driver used for?
Samsung USB Drivers are specifically used to connect the PC or laptop to your Samsung device. They are also helpful in tasks like flashing stock firmware, IMEI Flashing, root access, etc.
3. How often are the Samsung Driver for mobile phones updates?
The Samsung USB Drivers are generally updates at the time of addressing performance issues and fixing bugs.
4. Does Samsung Driver require internet or WiFi connectivity to use?
No. For the purpose of using Samsung USB Drivers, you do not need to have an internet or WiFi connection on. The processes you need to do with USB Drivers require nothing as such.
5. Does Samsung USB Driver for Mobile Phones work with mobile and desktop devices as well?
USB Driver for mobile phones is specifically designed to work for and to be installed on Windows PC. But if you wish to use the program, a Samsung smartphone device that runs on Android is essential.
6. How to Install Samsung Driver for Mobile Phones?
USB Drivers for Samsung can be installed by firstly downloading the .exe setup file for the respective program. It can, later on, be opened so as to follow the setup steps where users can select a storage destination on their hard drive for the file.
7. Can you see what's in your device with USB Driver for Mobile phones?
Unfortunately, No. You cannot see the content of your device with the USB driver for the mobile phone. It is specifically used to test the developer apps on Samsung phones. For the purpose of viewing what's on their phones, a program similar to and Samsung Kies is recommended.
8. With what are the USB Drivers compatible to work?
As the name says itself, Samsung USB Drivers are compatible to work with the series of Samsung phones like the Galaxy series, etc. You can easily test the apps on Samsung devices running an Android Operating System. This points to the general fact that you cannot test their apps on other phone models be it Pixel, HTC or Huawei or iPhone, etc.
9. On what Operating Systems are Samsung Drivers available for Mobile Phones?
Samsung USB Drivers are, as the name suggests, designed for Samsung mobiles and they work on other platforms to connect these Samsung devices of- Windows XP, Windows 7, Windows 8, Windows 8.1, Windows 10, Windows Vista. However, Samsung USB Drivers do not work on Laptops and PCs that run on the Mac OS X Or macOS.
10. Is USB Driver for Smartphones free?
Yes. USB Drivers for Samsung smartphones are absolutely free of cost for the purpose of downloading, installing as well as using. You have not demanded any sort of cash or deposit or advance. You do not have to give any sort of money for unlocking any feature or in-program advertisements.
Wrapping Up:
In this article, we have shown you how to download Samsung USB Driver and some of its related concepts. We have also shared with you all the links for its devices and alternative you could use for the tool, i.e. Samsung Kies for viewing the phone content of your device through a USB connection.
Being one of the best USB Drivers to test the developer apps on Samsung Phones, Samsung USB Drivers help you establish a connection with the Samsung Device and your Computer or laptop. This way you can share and transfer files, documents, audio, media, video, etc through the computer or laptop to Samsung device and vice versa. You also get to perform various developer level changes on your Samsung Device with the initiating step of connecting it to your PC, like Rooting, Flashing the Stock firmware, etc.
If there is something we missed, you can tell us in the comment section below. Also, if you come across any problems while installation feels free to drop a comment in the comment box downsides. We will be glad to help you out. I hope you found our guide worth the time. Thank you for reading our article. Keep visiting our page Android Jungles for more such tech related articles.
Connect with us on Facebook, Twitter, and Instagram for Tech World Updates. Do make sure to subscribe to our newsletter for keeping updated with Technological affairs. If you have any doubts or question regarding the guide to root MediaTek devices process, feel free to let us know in the comment section below.
Happy Androiding😊