Download AdHell 3.0 or Adhell 3.1:- The Samsung users surely know what an incredible application AdHell is. Since its launch in the year 2016, AdHell has been a crucial part of the Samsung family. With its features to Block analytics, trackers, Ads without even rooting the device, it has gained huge popularity. As AdHell 3 uses Samsung Knox SDK, it does not need root access and can be used with Samsung Stock firmware-Samsung experience 9.0 or TouchWiz. To know how you get your hands on this application and get away from those interrupting ads, here is the method you can use-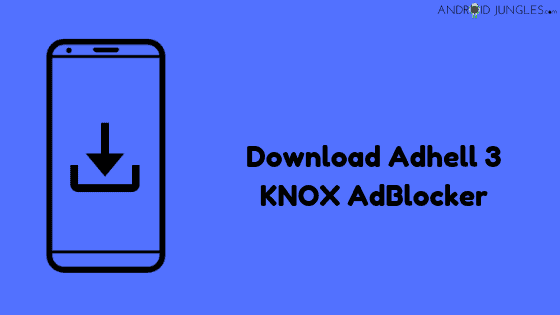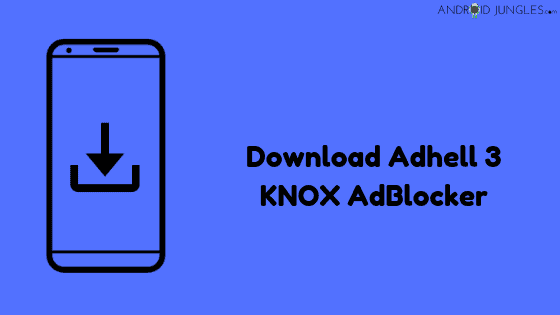 What is AdHell?
As the name says it all, AdHell, a Samsung Knox based app that works as a blocker of websites, URLs, blacklist, whitelist apps for Ad-blocking and a lot more. This application is available to use for only Samsung devices. This amazing ad-blocker works without any root access. Adhell 3 is the latest version of AdHell ad-blocker.
How to get Samsung Enterprise Knox Key license?
To get the Samsung Enterprise Knox Key, firstly, sign in to the SEAP Enrollment with your Samsung Account.
Here you can view the keys or also generate new keys.
On the left bar, you will see the option of- Generate License Key. Click on it.
Now go to the Samsung EDU SDK and then Select the Enterprise License Key.
Choose- 'Add a Key alias' and change the key name.
Hit on the 'Generate License Key' option.
In case the key starts with the letters- K, L, M then chances are you did not perform the steps accurately. Perform the steps again.
Once you get the key, you can proceed to the next step.
Download AdHell 3.0 or Adhell 3.1:-
Download AdHell 3 with Standard Knox License Key.
Download AdHell 3 with Samsung EDU SDK License Key.
Download AdHell 3 from GitLab.
Prerequisite to download AdHell 3.0:-
Enable USB Debugging on your Samsung device. To do so, go to Settings>About Phone> Software info> Click on the build number for 7-8 times continuously> "You are now a developer!" message pops up. > Go to settings again (back)> Developer option> Enable USB Debugging.
Working and reliable USB Cables.
Download AdHell 3.0 master zip.
Download API.
Click here to get -Enterprise License key using Samsung EDU SDK.
Download Knox Standard SDK.
Download Android Studio latest version.
How to install AdHell 3.1 or Adhell 3.1?
Given below are the steps that you will need to follow to install AdHell 3.0 on your phone.
To begin with, firstly, follow all the pre-requirements mentioned in the above section. Then connect your Samsung device to the PC via USB cables. You will see a pop-up. Choose- always allow from this computer. This enables USB Debugging.
Extract AdHell source zip to PC downloaded from the download section given above. Also, extract the Knox Standard SDK.
This step is optional. If the app/libs folder already contains the lib files then you can skip the step. Or else, copy libs content and put it to app/libs folder in extracted AdHell 3 source project.
Download, install and then run Android Studio EXE file.
When the Android Studio file opens, select the option of- 'Open an existing Android Studio Project.'
Then, select the extracted folder of source code.
Next, you will have to install the latest SDK and other files when asked to do so by following the instructions on the screen.
The progress bar at the bottom will disappear once the process is finished.
Open 'Gradle Scripts' and then 'Build.Gradle (Module:app) from the left tab of the screen.
Generally on the 15th line, you will come across the "aplicationId"com.".
Next, change the applicationId to "com.adhe123.adh1" package name.
Now an alert will be given on the screen top. You have to then select 'Sync Now' option.
Be patient and in the Android Studio, hit the play button and press- Shift+F10 keys simultaneously.
At last, select your phone and click on OK. Soon the AdHell APK will generate and then installed on your device.
You have successfully installed AdHell 3 on your phone.
How to setup Samsung Knox key into AdHell 3.0?
To setup Samsung Knox key into AdHell 3.0, launch AdHell 3 app from your Samsung Galaxy device.
Open the app and enable Admin.
Enter the Samsung Knox License key from above guide into the field.
Submit the Knox key.
Activate license and then switch on AdHell.
That is it! You are all done here.
AdHell 3 alternatives:-
SABS i.e., Simple Ad blocker for Samsung
not  SABS
These alternatives are quite easier to install as they come in read- to-install APKs.
Wrapping up:-
I hope you all found the article useful to download AdHell 3 on your device. Although we have mentioned the Screenshots for every step, just in case you are still stuck in any of the steps, feel free to let us know in the comment section below. Keep visiting our page for more such informative and useful posts. You can also subscribe to our newsletter to get notified by such posts.
Happy Androiding:-)