Hey People, In this article I will be sharing with you the 10 best tower defense games. All the listed tower defense games are our best pick for 2022. So, keep reading.
So, let's start.
Basic Details About Tower Defense Games –
Tower defense games are the first genre of mobile gaming. The best and exclusive feature of these games is simple tap controls. The simple tap controls are well suited and compatible with the touch screens. It slows down the old and classic phones due to a lack of updates.
However, every year new tower defense games are launched. Here are the best tower defense games for Android.
So, let me share the top 10 best tower defense games which we have included on our list.
Check out – Download Best 6 Gallery Lock Apps For Android – 2022
Best Tower Defense Games –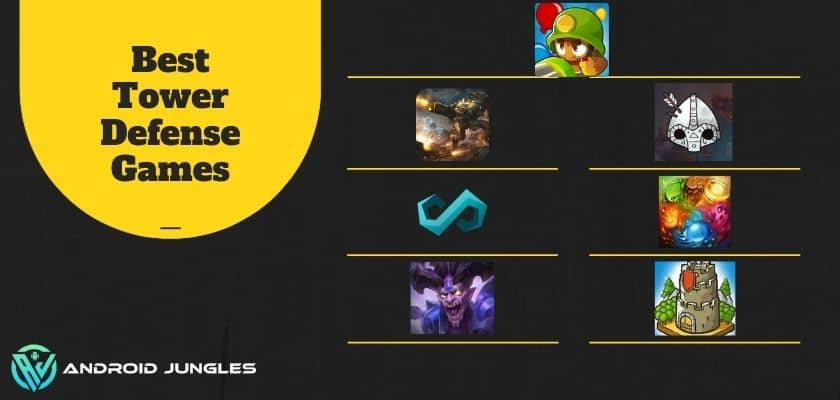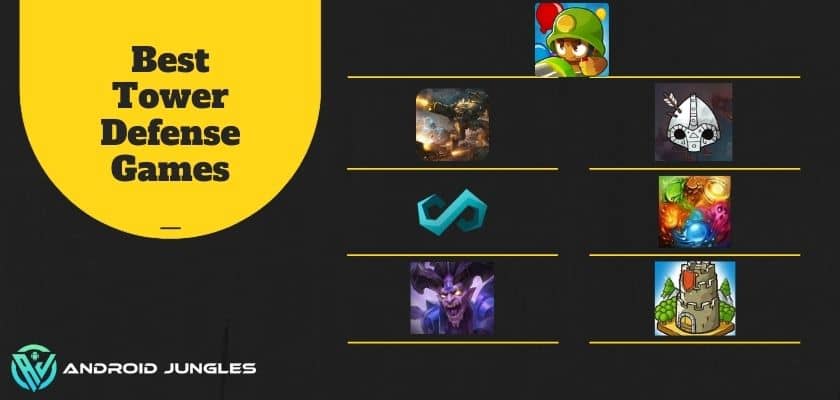 Bloons TD 6 –
The Bloons TD series is one of the most popular and successful tower defense franchises on mobile. It is launched in 2018. It offers the best features and modes like 20 maps, lots of upgrades, 19 towers, three upgraded paths, offline support, and many more. Companies are still launching and updating genres presently and it's good for gaming. It is the best and feature-rich tower defense game that you will get at reasonable prices.
Dig or Die –
If some of your favorite tower defending games include a bit of survival tactic, Dig or Die is the game for you! In this game, players take on the role of an employee of CRAFT & Co., an automated tool manufacturer who's given you the job to do some planet-to-planet sales. After your ship crash on a hostile planet, you will need to use the same tools that you sell to the planet's natural resources to keep yourself alive long enough to escape.
Defense Zone 3 –
Defense Zone 3 is the latest of a popular series of tower defense games. It provides some fresh and new features with lots of mechanics from the above two tower defense games. Several difficulty modes, eight kinds of turrets, special battles, and support for 20 languages are the best features of this game. The graphics are also pretty good. Even if the game is a bit older it is quick good and offers good features.
Orcs Must Die! 2 –
While we anticipate the release of Orcs Must Die! 3, now is the perfect time to visit its most recent predecessor. In Orcs Must Die! 2, you and a buddy will defeat orcs while defending either your fortress, dwarven mines, or more special places from droves of fantastical monsters.
Also checkout – Download Emoji Keyboard For Android. Best Emoji Keyboard Apps In 2022.
Element TD –
Element TD is a newer pay-once tower defense game in a genre that is quickly being overtaken by freemium titles. It offers simple graphics and a standard premise. In this game, the chosen elements mechanic decides which tower you can lay down. That helps to get more challenges. It offers 44 towers, 50 different bad guys, 30 achievements, and five difficulty settings. It's a solid overall game and it's worth looking at once.
Grow Castle –
Grow Castle is one of the interesting tower defense games. This one gives you an actual tower that you must defend. In this game, you need to select heroes to do the defending. There are 120 heroes, Each comes with its own powers to the context of the game. The game also offers a ranking system, and guilds. It's a freemium game. It is a fun play, though.
Must read our article on – Sprint Voicemail App. Features And Review.
Minion Masters –
If you like fast-paced, strategy tower defending games check out Minion Masters! To defend your side, you'll pick cards to gather an army of minions to fight in battle. While they're doing their bidding, you'll be able to analyze your opponents' weaknesses and plan your next attack!
Infinitode –
Infinitode is a minimal tower defense game with fairly simple graphics. The game allows you to create 1000 towers at once like a madman and boasts. You will get a map editor with this game so playing with maps will be fun while playing this game.
The game is one of the best and unique games that I have seen so far. It's free to download with in-app purchases. The best part of this game according to the game developer is you are able to unlock everything without purchasing it.
Checkout – Wally budget App: Best Budgeting app review.
Bad North –
If you're obsessed with the likes of Thor and Loki, take a peek at this game! In Bad North, you're tasked with defending your small island kingdom against armies of Viking invaders. In this game, you can change the position and relocate the troops to counter Viking enemies like the Minion Masters.
10. Frontline Zed –
Do you have a zombie apocalypse escape plan figured out? If you do, check out Frontline Zed! In this tower defending game, players will explore the zombie-infested United States. You can search for weapons, ammo, and other supplies while also getting ready for battle. At night, zombies will appear and you have to defend yourself.
Well, this is our top 10 tower defense games list. Let me share my honest opinion on this.
Conclusion –
Here, in this article, we have shared the best and top 10 tower defense games to play on your Android phones. The games in this list that we have shared are all tried and tested by us. So, I must tell you that if you are a tower defense games lover then this list is for you.
Let me know your questions in the comments.
Happy Androiding…