Download Game Hacking Apps for Android Devices
In case you are a Game Freak, I must tell you, this is the exact place you should be at. For all Game freaks out there, the article that we will be sharing today with you, as the name itself suggests, is all about the best Game Hacker Apps for Android. This post includes With or Without Root Apps, i.e. even if you do not have a rooted device, there is good stuff waiting for you right here.
You can download apps from Google as well but for most of the times, you get something exactly opposite of what was shown at the first sight. It comes to be either some virus or malware or defected file. Hence, having a reference as one below, you can save your time and energy and also have fun with your gaming experience.
The apps that are listed below work very well in hacking any game resources- points, rank, gold, characters, coins, and a lot more. And not just for the games that store their database on the device that you are playing but also work for Server dependant games that include the most popular games like- Fortnite, COC, PUBG, Clash Royale, and a lot more. A few of the below also help you in creating mods for games like Mini Militia, Subway Surfs, etc.
Best 10 Game Hacking Apps for Android Devices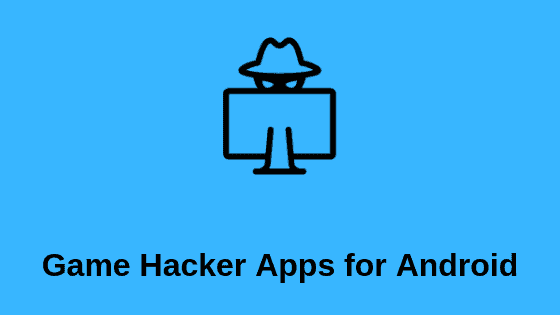 Now Although most of you might be aware of a number of Game Hacker Apps, the ones enlisted below are our personal preference and also the ones with better features than others. All you have to do is keep reading and pick up the best Game hacker app as per your needs and convenience.
HackerBot
You can make use of this app to Cheat and get your hands on all of those features that come with a hefty price. You can have access to all of those features without paying a single penny.
In HackBot, you get two different search engines named- FreeFinder and ProFinder. This is supported by Google to search for Modded Apps and games that come from Trustworthy and true source. This way you get only real games and modded apps, shielding yourself from various malware and virus.
FreeFinder comes absolutely free to search and the later is free too but for ProFinder, you will have to Sign In to access all the premium cheats from a legal source.
| App Name | Hackbot Apk |
| --- | --- |
| App Size | 16.2MB |
| Author | HackBot |
| Last Updated | March 2019 |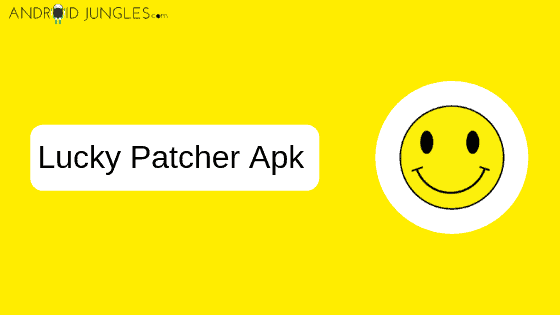 If you are an android user, you surely might be knowing about Lucky Patcher APK. Being one of the best Apps for hacking games, it is not restricted to this specific area.
With the help of the built-in tools, you can have complete access to a number of options that you may come across while playing a game. Some of the areas where you can apply this for the license verification process, removing ads, modifying game memories.
The app has got its regularly updating own database of a pre-coded mod. These MODs can be applied to gaming apps and others so as to get your hands on all of those paid features and resources.
This app works very well for users having non-rooted devices but if you have a rooted device, you get an advantage of using more features and exploring more through overall gaming and Android experience. Hence, it does not really matter if your device is rooted or not, you can use basic advantages. But to gain more of it, having a rooted device is recommended.
| App Name | Lucky Patcher |
| --- | --- |
| Version | 8.5.2 |
| Root | Yes and No |
| Rating | 4.5+ |
| Category | Hacking Tools |
| Installs | 100 Million+ |
| Author | ChelpuS |
| Required OS | Android 2.0+ |
| Last Updated | July 2019 |
Creehack
Creehack is an open source Software. You can download it for free on your Android Phone.
This game hacker tool serves best for an Android device if you are looking forward to hacking game resources. You can hack both Online as well as Offline game resources such as ranks, coins, characters, gold, etc.
This app works best in bypassing Editor Security of Gaming and other android apps.
| App Name | Creehack |
| --- | --- |
| App Size | 1MB |
| Root Required | No |
| Version | 1.8 |
| Developers | Creehack Team |
| Last Updated | 30 January 2018 |
Xmod Games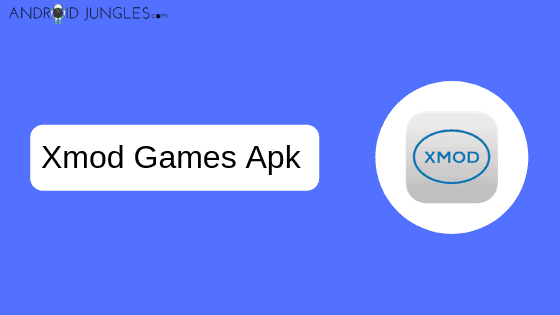 Being One of the best Game Hacker Apps, Xmod Games allows you to Mod various games on your Rooted device. It is also capable of modding online games such as Clash of Clans and Pokemon Go.
You do not have to worry about the compatibility of this app with the latest games out there. This app gets regular updates from its developers and hence supports all the latest games and latest versions of previous games.
The User-friendly interface of Xmod Games gives you the overlaying while you are playing any game. You get a choice to run the Lua Script to access AI- Dependant and automatic gameplay to easily gain resources of the game.
COC, Fortnite, Pokemon Go, Clash Royale, Minecraft, etc are some of the games that are supported through this app.
| App Name | Xmod Games |
| --- | --- |
| App size | 9.6MB |
| App Version | 2.0.4 |
| Supports | Android 4 & above |
| Author | Xmod |
Cheat Engine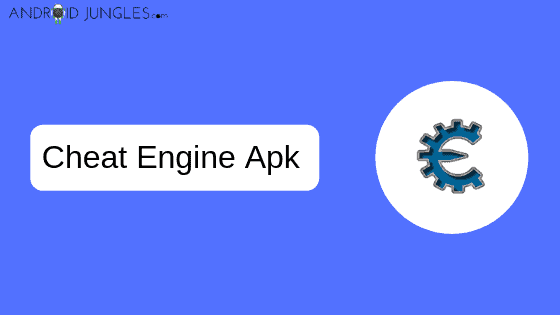 Considered to be one among the best game hacker apps, Cheat Engine personalizes, for you, almost all sorts of app features of any game within no time. You can make a number of changes in the game.
Cheat engine was previously more popular as the Cheat Software for PC. This itself was modified later as Cheat Engine for Android. This can be used for free on Android as an Open Source App.
Although the Android version of Cheat Engine software is not much wide as the PC Version, it has got a lot to offer you like- different characters, tools, and a lot more.
| App Name | Cheat Engine |
| --- | --- |
| App Size | 1.0MB |
| Downloads | 6,00,000+ |
| Latest Update On | 11 Jan, 2015 |
| Compatibility | Android 4 and Above |
| Cost | Free |
| Developer | Francesco Guagnano |
| Category | Productivity App |
Freedom App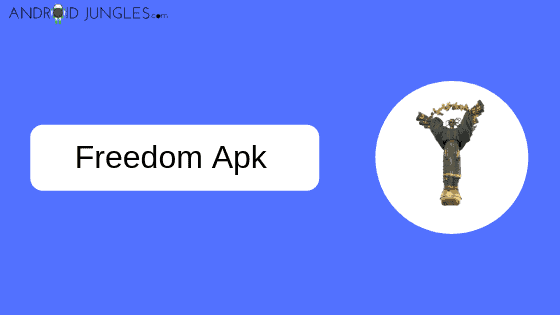 Freedom App makes it possible for you to hack any sort of purchase from the Android or Gaming app. You can copy the in-app purchases without having to pay a single penny. And thus, you can get access to all of those gold coins, characters, points, rank, and a lot more.
This Android App works best for rooted devices to hack even server-dependant online games that are quite inaccessible to hack.
| App name | Freedom |
| --- | --- |
| App Size | 1.9 MB |
| App Version | 1.8.4 |
| Made for | Bypass in-app Purchase |
| Root Required ? | Yes |
| Supports | Android 2 & above |
| Last Updated | August 30, 2017 |
Nox
You might be wondering what an emulator is doing over here in the list of best game hacker apps? But let me tell you, emulator prove to be a great option for experiencing gaming. If you are searching for a way to experience uninterrupted gaming.
You get an integrated root option in this app. So there lies no chance of getting your device bricked while rooting it.
You can mock the location for GPS dependent games, one of which is- Pokemon Go. This surely is a boon to those who love to play such games without worrying about the availability in their country and their location.
File Manager
File Managers like ES File Manager and Root Explorer make it possible for you to edit files on the root storage of your device. Thus it becomes simple for you to play games that are present in the root folder.
You can make use of this app when the direct value altering apps similar to SD Game Hacker does not work. By looking up to the editing tacts of whatever game you want to edit on the web, you can change values of it.
This helps you to deduce the difficulty levels of the game, make certain changes in the games and also save the files of the game.
GameCih
GameCih is an Open Source Android app that comes free of cost can be used to hack and customize a number of various Offline plus Online games. This can be done as per your personal choices and needs.
However, this App needs the Root Access to your device without which you cannot have the advantage of using this app.
If you are a user of the rooted android device, the Game Cih is a must try for you since it has got some incredible features to offer you that will help you out in hacking almost all sorts of games and apps.
Using Private Server MODs
There are a number of developers around the globe that modify mostly played and famous games so as to run them on their private servers. This hack is most useful for Online Games such as COC, PUBG, Fortnite, etc.
With the help of an app that is developed by the server owner, You get control over data on their server thus being able to access unlimited resources.
But do note that, except for you there will be a number of other people who will be having access to the server and thus to all of the cheats and resources similar to you.
Wrapping Up:
Hope you found the article of use. In case of any queries or doubts, feel free to let us know in the comment section below. Keep visiting our page for more such articles or you can also subscribe to our newsletter to receive notifications of our posts.
Happy Androiding:-)