Hey People, in this article I will be sharing with you the best smartphone accessories that you must buy in 2022. You will get all the smartphone accessories list that will help you to enhance your smartphone uses.
So, let's start.
Basic Details –
There's no running away from the fact that smartphones continue to become a better version of themselves every day. Now that technological advancements know no bounds, smartphones, and iPhones come up with pretty useful accessories, which are needed by everyone. So when you visit the market to get a smartphone, you are obliged to a plethora of useful stuff out there.
With the right accessories, the use of a typical smartphone can be taken to the next level. While there are hundreds of accessories out there, we will sift you through a list of the must-haves. Here's what you need to acknowledge for your smartphone:
Also read – The 30 Best Free Sports Streaming Sites of November 2021(Updated list)
Best Smartphone Accessories You Must Have in 2022 –
We have a list of the best smartphone accessories to have. I have tried to share all one by one. So, please have a look.
1. Portable Chargers –
No wonder, power banks, and portable chargers should always be carried in your bag when you decide to go anywhere. These days, everyone is obsessed with using their smartphones every few minutes, so any battery capacity isn't always enough.
Especially now that many people have turned into bloggers and vloggers, it is crucial to buy a portable charger or a power bank that can rest assured about keeping your phone charged all the time. Click here to buy the best quality portable charger for your phone.
Checkout – How To Delete Game Pigeon. Explained In Easy Steps.
2. Car Mounts –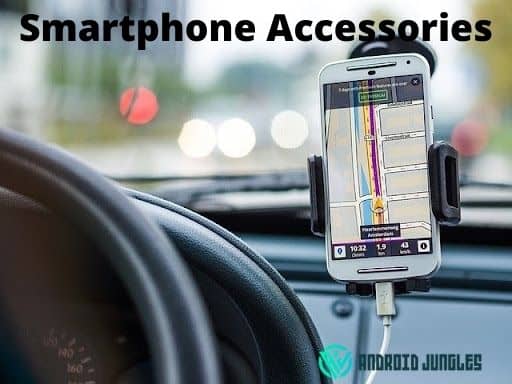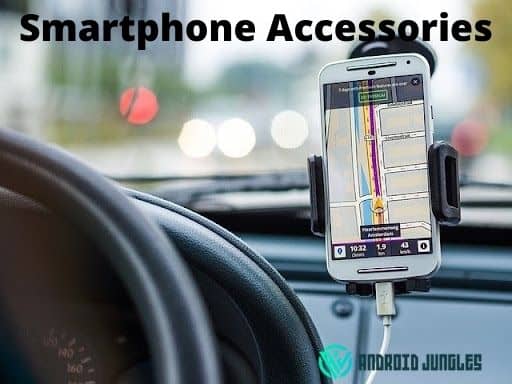 If you want to use your phone while driving the car, you'll have to carry a car mount. We recommend you buy one that is sturdy and ensures maximum strength. Secondly, it should be able to withstand the sharp turns of your car and not shake away your phone. Don't get a cheap one, as it might affect your phone.
Secondly, don't choose one, which is too tight for your smartphone. You can easily get a good quality car mount on the web. Ensure to go through the customer reviews before cementing the decision to buy a particular one. These are the smartphone accessories that I like most.
3. Camera Lens Attachments –
No wonder, most smartphones come equipped with stunning cameras that can easily take your photography skills to the next level. While you can easily take decent pictures, you also get to lay your eyes on the most stunning views during the journey. The best way to make the most out of your efforts is to buy camera lens attachments.
Look for one that is compatible with both smartphone and iOS devices. With this, you get to browse all kinds of moments. Despise buying from a certain platform if you are skeptical about the quality of the product.
Let me share some more smartphone accessories that will help you to enhance your entertainment and uses. So, keep reading.
Must read – FreedomPop 4G LTE APN Settings – November 2021
4. Selfie Sticks –
Selfies are great, especially If you like to click your pictures all the time. Therefore, buying a selfie stick should be at the top of your property list. While you will come across a plethora of selfie sticks, still it is best to find one that is of your desired length.
A typical selfie stick doesn't cost much and can easily be bought online. Furthermore, since selfie sticks offer more than 20 hours of battery, one can rest assured about taking them on a long trip. Simply put, a selfie stick is compact and has the features required to make the most out of your efforts. Selfie sticks are the most used smartphone accessories that teenagers people are using today.
5. Hands-Free –
One should never take a step back when it comes to purchasing a hands-free. Even if you've got wireless earbuds, the experience of using hands-free is unmatchable. After all, you don't have to charge it and can carry it around.
On the other hand, if you've got Bluetooth earphones, you'll have to charge them every few minutes, so their battery lasts for a long time. No wonder, using hands-free is very convenient and will help you let yourself loose on a long journey by listening to your favorite numbers.
Nowadays, smartphones companies don't provide hands-free phone boxes so, people need to buy them from stores as smartphone accessories. So, it's widely sold smartphone accessories.
Conclusion –
So, this is the list of accessories that you might have in your list of buying for 2021. The best and getting popular smartphone accessory is TWS nowadays. You have many options for TWS on Amazon with different price ranges. You can check out more on online shopping sites.
So, this is all from our side. Let us know in the comments if you have any questions.
Happy Androiding…