If you are looking for a way to mirror your PC to a projector or a TV Screen, then my friend, you have arrived at the most useful location. In this article, we are sharing the Miracast method to mirror PC to a projector or TV.
If you are wondering what Miracast is then let me tell you it is a standard for wireless connections from devices such as smartphones, laptops, tablets, etc., to external displays like TVs or projectors.
One can also name it as 'HDMI over Wi-Fi', that replaces the cable from the device to the display. Miracast enables sending up to 1080p HD video and 5.1 surround sound which is a great one.
So if you want to use Miracast technology then, here you go –
Set up & use Miracast on Windows 10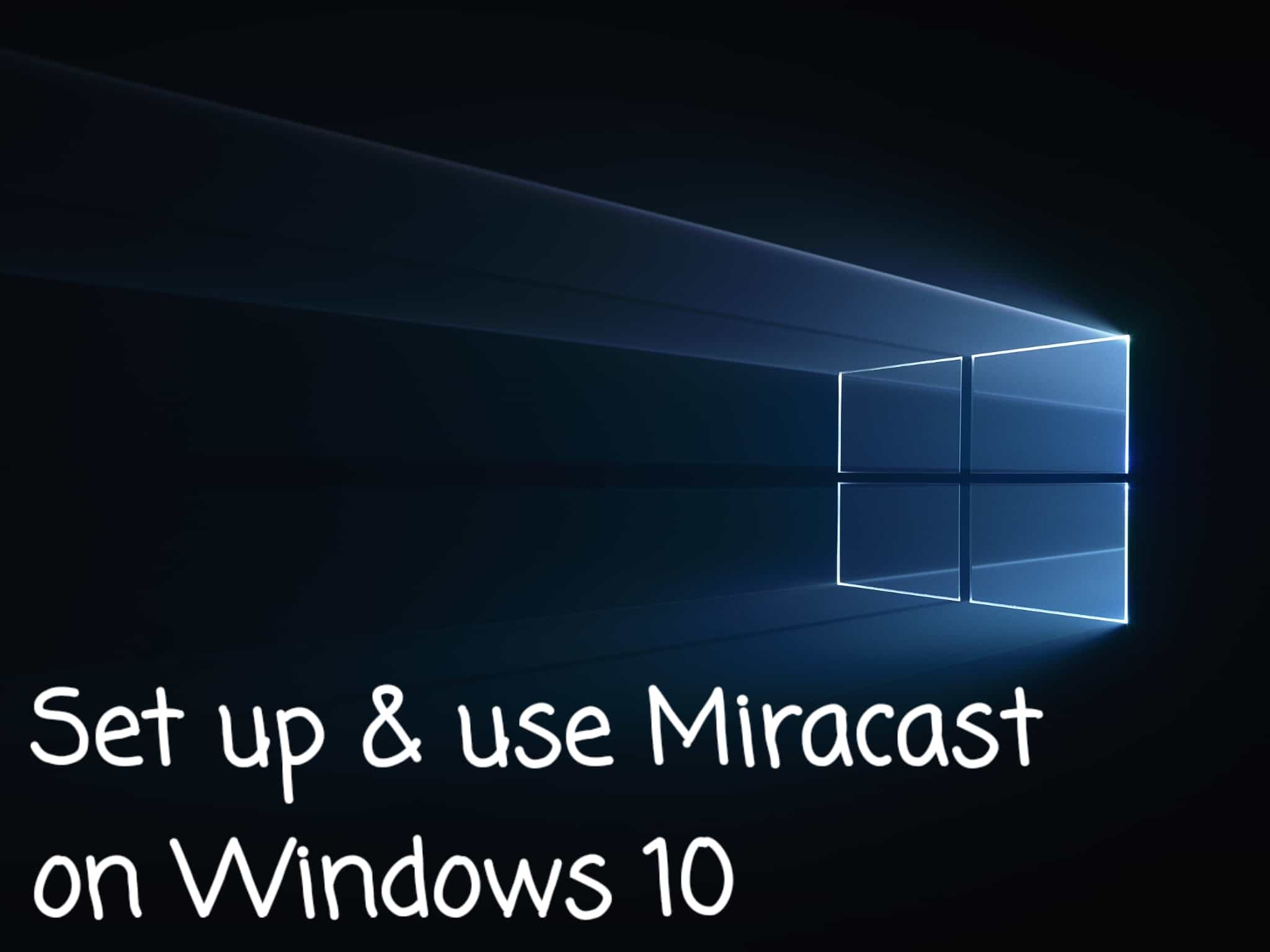 Before we get into the setting up process, you will have to first check if your device supports Miracast or not by the following way –
To begin with, press the 'Win+R' keys & then type in 'dxdiag' & press Enter key.
Now click on the 'Save all Information' option at the bottom & save the text file wherever you wan.
Lastly open the text file and search for 'Miracast'. You will see the curren status of availability.
If your device is compatible with Miracast, then you can follow the below steps for set up –
In case your TV comes with an in built Miracast support, all you have to do is turn it on.
If there is no Miracast support, you can use an external adapter and attach it to the HDMI port and switch it on.
Then on your Windows PC, go to Start option> Settings > Devices > Connected Devices.
If the device does not appear her, click on 'Add a Device' and wait until the adapte appears in the list.
Lastly, Click on the receiving adapter.
That's it. You have successfully set up the wireless display.
Note – In case you are getting any issues in connecting or using Miracast technology, then here is what you can try –
Check if the drivers ate up to date.
Check if your PC supports WiFi direct.
Follow the complete guide once again.
If the drivers are up to date and you are still facing issues, check the adaptor for compatibility issues.
If nothing from the above works, we would recommend you to contact an expert.
Thank you for visiting:-)