If you want to replace Kingroot with SuperSU, here is a complete short and easy guide that will help you switch from Kingroot to SuperSU on rooted Android devices.
Rooting gives users the admin level control of their Android device. Rooting makes modifications in the system partition of an Android device, thus giving you ways to customize it limitlessly. Rooting, although quite a complex process, can be easily performed with the help of tools like Kingroot, SuperSU, Magisk, etc.
Kingroot is one of the best rooting apps out there. The app is more popular because of its ease of use. All one has to do is open the app and start the rooting procedure. The app will itself download the required files for rooting that device. The picture looks all good. But the twist comes once the device is rooted.
Kingroot app, while rooting your device, makes itself the system app and the permission manager. However, this is not preferred by most of the users since the main purpose of rooting is to get admin level control of the device. So if you want to replace Kingroot with SuperSU, follow the below easy steps –
How to Replace Kingroot with SuperSU?
Here is a short guide on how to replace Kingroot with SuperSU. But before that, make sure to download the below two files –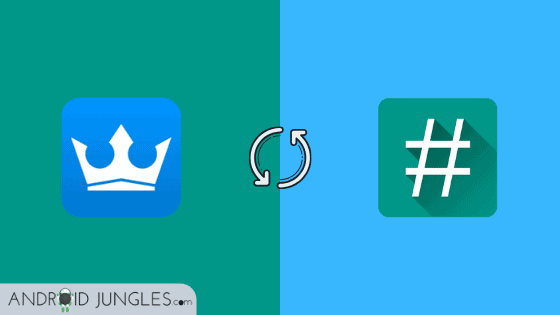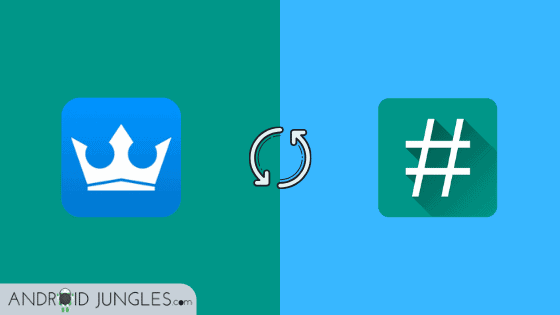 Downloads –
Step 1. Install Terminal Emulator App after downloading from the above link.
Step 2. Now extract the zip file contents and place 'mrw' folder in the internal storage of your device.
Step 3. Launch the Terminal Emulator app and type 'su' and hit Enter. You will be now asked to grant some permissions. Grant them all.
Step 4. Enter the below command in Terminal Emulator App – 
sh /sdcard/mrw/root.sh
Step 5. When the above command is run, the script will start to run. In case you see any errors, just ignore them.
I hope you were successful in replacing Kingroot with SuperSU. If you have any additional questions, feel free to ask us in the comment section below. We will be glad to help you out.
Stay Home, Stay Safe.
Happy Androiding:-)