Kodi is an entertainment freak's paradise and Addons are a boon for Kodi users especially the ones like Elysium. Elysium is one of the third-party Kodi addons that let users stream an infinite number of shows and movies. Here is an article that will help you in installing Elysium Kodi Addon. So what are you still waiting for? Hop into the article!
What is Kodi?
Kodi is an open-source famous media player that lets the users watch all the content that is available online. One can install various addons on Kodi and watch content related to specific topics of their interests. And one of such addons is – Elysium.
Elysium has come to the limelight more specifically after Exodus was left by its developers and Kodi users were seeking alternatives. It is a storehouse of Movies and TV Show and if you are a Movies and Shows fan, then you have to have Elysium on your Kodi device.
Elysium indeed forms a great alternative to Exodus since it has a good categorization of movies into various genres like Horror, SciFi, Adventure, Action, and so on. One gets categories like – Movies, TV Shows, New Movies, Spotlight, New TV Shows, My Elysium, Channels, TV Calendar, Tools, Changelog, Search.
Now one might think if Elysium is legal on Kodi or not. To be honest, Laws vary as the country. Generally, the movies that come in the category of Public Domain Status like the older shows and movies won't result in a violation.
Now but the ones that do not fall under this category, i.e. the ones that are new, might mean breaking laws in most of the countries. So just choose wisely what you see!
Given below is a method to install Elysium Kodi Addon –
Before getting into the installation guide, let me tell you that it is crucial to use a VPN while you are installing Elysium.
VPNs will help users to stay secure and hide their online presence. This will not lock your internet traffic or keep you locked at one location.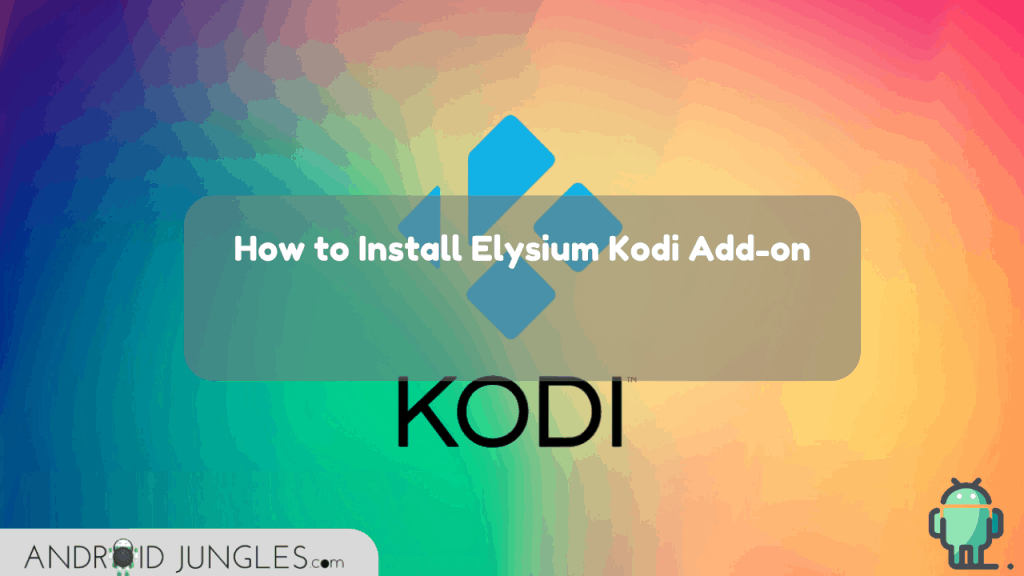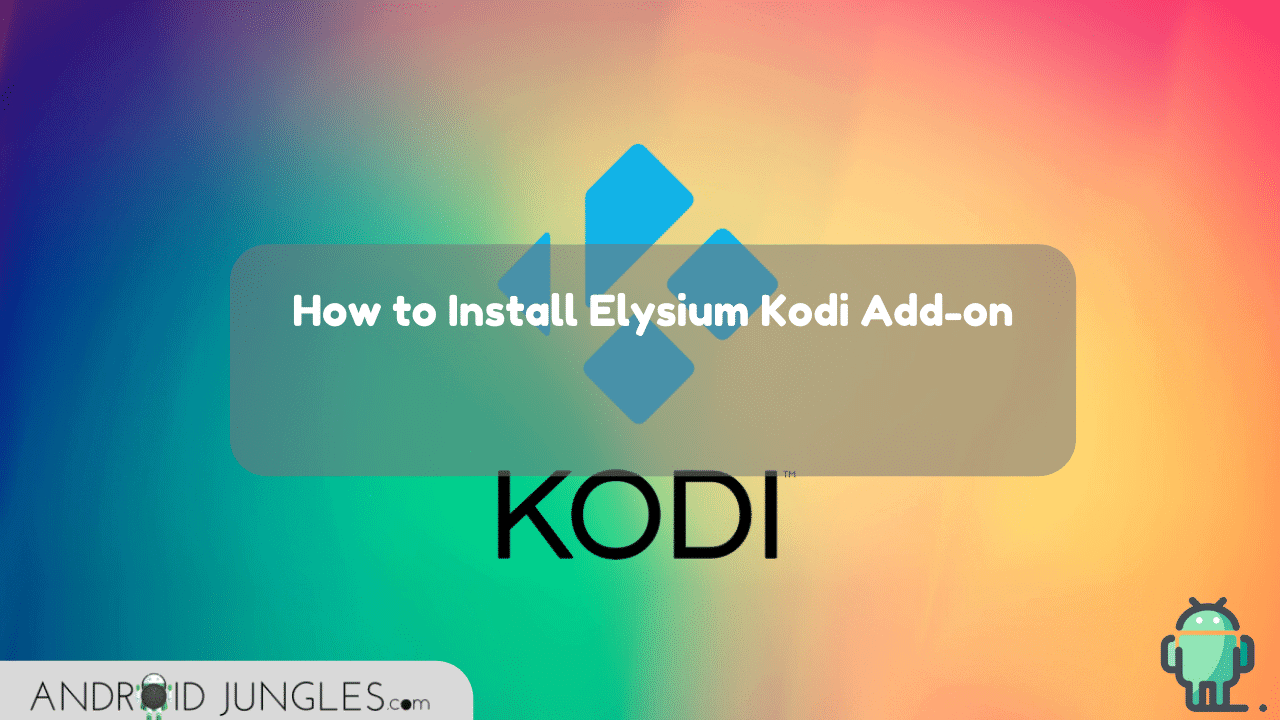 Install Elysium Kodi Add-on
To begin with, Enable Unknown Sources for downloading Elysium add-on. To do so, go to the Settings on Kodi> Choose File Manager> Double Click on Add Source>Click 'None'.
Now Enter the URL – http://nan.aftermathwizard.net/nanrepo/
Then click OK.
In the 'Enter a name for this Media Source' box, enter 'Elysium'.
Now go back to the Home Screen and choose 'Add-ons'.
 
Then click on the Module Icon.
Choose the 'Install from zip file' option.
Now you have to choose the source.
For this, click on the zip file which is titled as repository.elysium-2017.06.10.zip.
The Elysium Replo will now begin to install on Kodi.
When it is installed, click on the 'Install From Repository'.
Then choose the installed Elysium repo.
Finally, click on 'Video Addons' then select 'Elysium Addon' and lastly hit the 'Install' option.
When you are asked to download some extra dependencies for Elysium, click OK.
Soon Elysium Kodi Addon will be installed on your  Kodi.
I hope you have successfully added the Elysium Kodi Addon on your Kodi with the help of the above guide.
Common Issues with Elysium Addon –
Broken Elysium Browsing –
If you are facing the broken Elysium Browsing i.e. no loading of any category which is a common issue with TMDB scrubber, then you can fix it using the below path-
Open Elysium > Click Tools> Look for 'settings:accounts' > Click api key> Lastly Enter – da53492e6286553dccb57d74282b3737.
'Failed to Install a Dependency' Error –
One of the most common issues that users face while using Elysium addon is the 'Failed to Install a Dependency' error. This error often occurs when Kodi is not able to find a URL Resolver addon. To deal with this error, you will have to deactivate the repositories which are not any more hosted.
For this, you can Go to the Home Page on Kodi and Click on 'Add-ons'> My Add-ons> Click on 'Addon Repository'.
In case that did not prove to be helpful or you just do not have other repositories, then you can follow the below procedure to fix the issue –
Download URL Resolver Zip file.
Then go to Kodi and then go to 'Addon Browser'> Install from Zip file.
Look for the directory where you downloaded the URLReslover from the above link.
Then choose – script.module.urlresolver-x.x.x.zip.
Soon you will get a notification and then you can try to install Elysium.
Do feel free to let us know in case of any doubts. You can also use other Kodi addons in place of Elysium like Snagfilms, Elementum, etc. which too offer media contents like TV Shows, Movies, etc.
Happy Androiding 🙂