Who does not know Spotify today? One-stop for over 50 million titles from all the genres. One can hardly not find any music over this amazing platform. From Podcasts, New releases, Classical, instrumental, and so on every sort of music can be found over here.
Spotify can be best-taken use of when installing on your device. However, a very common issue that has been found while installing Spotify is the 'The installer encountered an unknown error' or 'Spotify Installation Error Code 53'.
Nothing to worry anyway as we have got the solution for you all in this article, Here we will tell you the method to fix Spotify Installation Error Code 53 on Windows. Scroll down to know.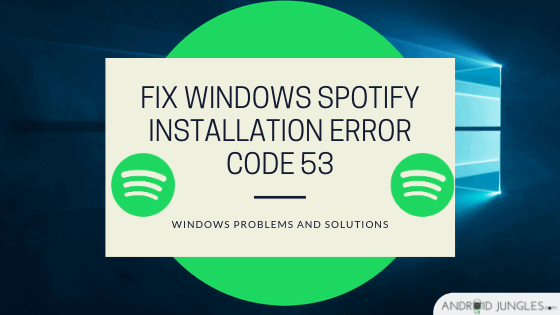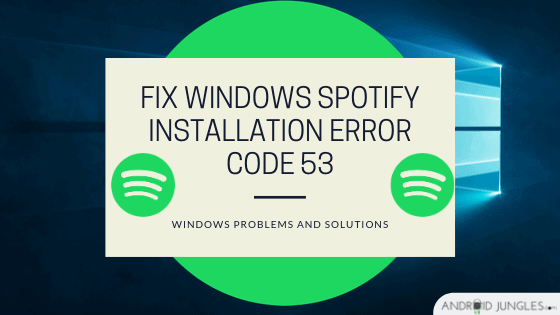 Fix Windows Spotify Installation Error Code 53
Even if you are shown the Spotify Installation Error Code 53, begin with the installation program and then when the error shows up, click on the Start button and in the search bar, type – Show hidden files.
Now click on the result that appears – Show hidden files and folders. Here, make sure that the Show hidden files is enabled.
Go to C:\Users\\AppData\Roaming and then look for the new Spotify folder.
Right Click on the Spotify folder and then choose the option of 'Cut'.
Go back to C:\Users\ and paste the Spotify folder.
Now you can open the Spotify Folder and go to the Spotify Launcher.
Right-click on Spotify Launcher> Send to> Desktop and create a shortcut on the desktop.
How to Reinstall Spotify
Click on the Start button.
Go to Control Panel.
Add or Delete Programs.
Choose Spotify and Click on Uninstall.
Once uninstalled, restart your PC or laptop.
Then reinstall Spotify.
How to Delete Spotify folder from AppData directory
To begin with, type Win+ R Key to open the Run dialogue box.
Now Type %appdata% & Press Enter.
Go to the Spotify folder in the Application's data directory and then right-click it on it and choose Delete.
Click Yes to confirm on the pop-up window that shows up on the screen. Be patient until Spotify is deleted.
Now restart your PC.
Try reinstalling Spotify.
Hope the article was of use. for more windows solutions you can check windows category.
Keep Visiting:-)