Download Android Multi Tool v1.02b for PC: There are numerous reasons that trigger you to make use of the Android Multi Tool. In case you are a person who constantly forgets their password, then this is the exact thing you have been looking for. Android multi tool v1.02b software download is your solution for all such problems.
Whether you want to check the status of your device or reset the PIN or Face or Pattern lock. If you want to reset the Gmail or Wipe Data or reboot your device, this Android multi tool latest version is what you need.
This article will help you out if you have forgotten your password specifically. In this article, we are sharing with you all the android multi-tool latest version free download link.
Keep reading further to gather more info on the tool and make its use to the fullest.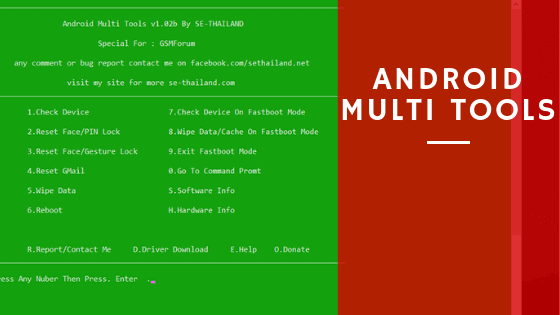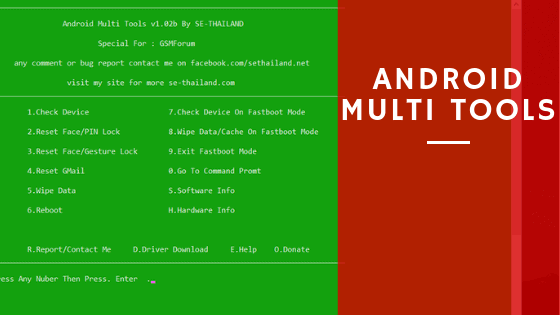 Download Android Multi Tool
By pressing the button given below, you can download Android Multi Tool v1.02b on your PC.
Don't miss – MSM Download Tool Latest Version
What is Android Multi Tool?
For those who do not know what Android Multi-Tool is, it is a tool developed for PC that specifically helps you by performing unlocking of the password.
This can be helpful when you have forgotten your password. You can unlock the PIN, Face Lock, Pattern lock, or Number lock if you have forgotten it.
Besides unlocking forgotten passwords, you can use the Android Multi Tool new version for checking the status of your device, the hardware, and software information of it, reset the Gmail or Wipe data.
You can also reboot your device and check it in Fastboot mode. There is an option of Wiping the cache or data when your device is in the fastboot mode.
With the help of Android multi-Tool, you can exit the fastboot mode and also go to the Command Prompt. The best part of this android tool for Pc is that you can unlock your device without losing any of your data. Isn't that amazing!
If you want to have the privilege of this great by multi tool latest, download it from the link given below and have a look at the how-to-use guide as well. But before that are some uses you should have a look at.
Uses of Android Multi Tool
Given below are some of the highlighted uses of Android Multi Tool v1.02b. It is recommended to have a look at them before you download or use the tool so that you know what it has got to offer you.
With the Android Multi Tool v1.02b, you can reset the password or pattern, or gesture lock of your device.
The tool gives you the ability to reset even a forgotten Gmail ID.
You can launch the Command Prompt
You can know the hardware and software info with the help of this tool.
With this tool, you can check the status of your device in the Fastboot mode or wipe the cache or data in the fastboot mode. You can also exit the fastboot mode with a single click.
You can check the device status.
Your device can be rebooted in just one click.
All the data of your device can be wiped out with one single click.
How to Use Tool?
Using the Android Multi Tool for PC is quite easy but here we have provided for you a step-by-step guide for its usage. But before that, you will have to enable the USB debugging option from the Settings of your Android device.
All you have to do is follow the steps given below and you will be able to use Android Multi Tool latest.
Step 1: To begin with, initially download Android Multi-Tool by clicking the button given above.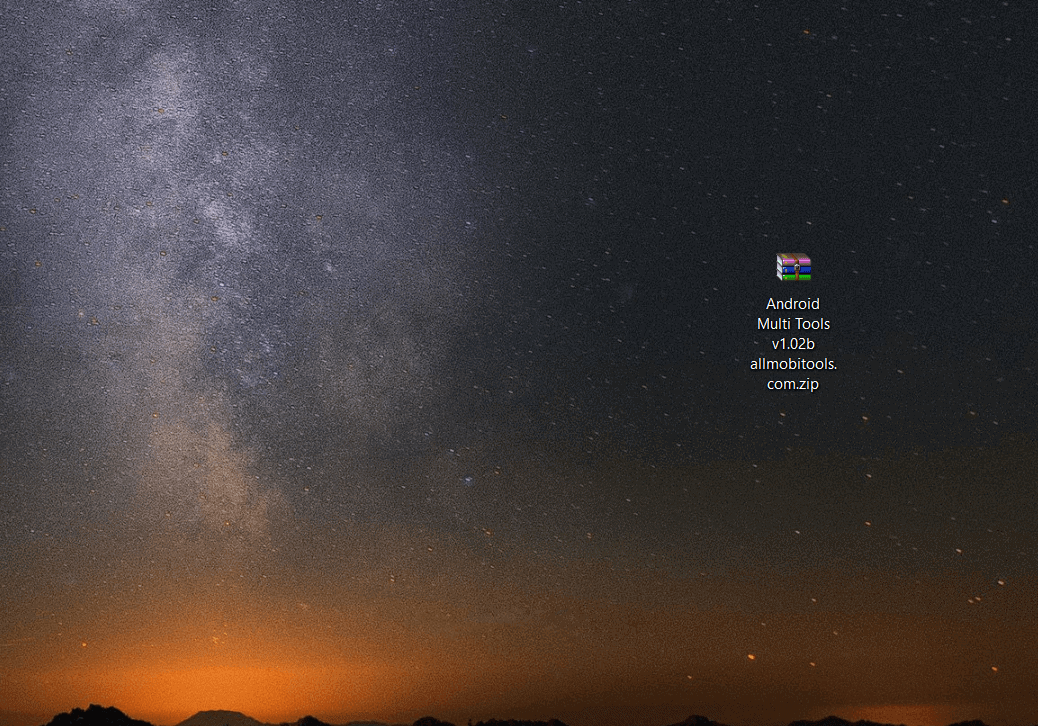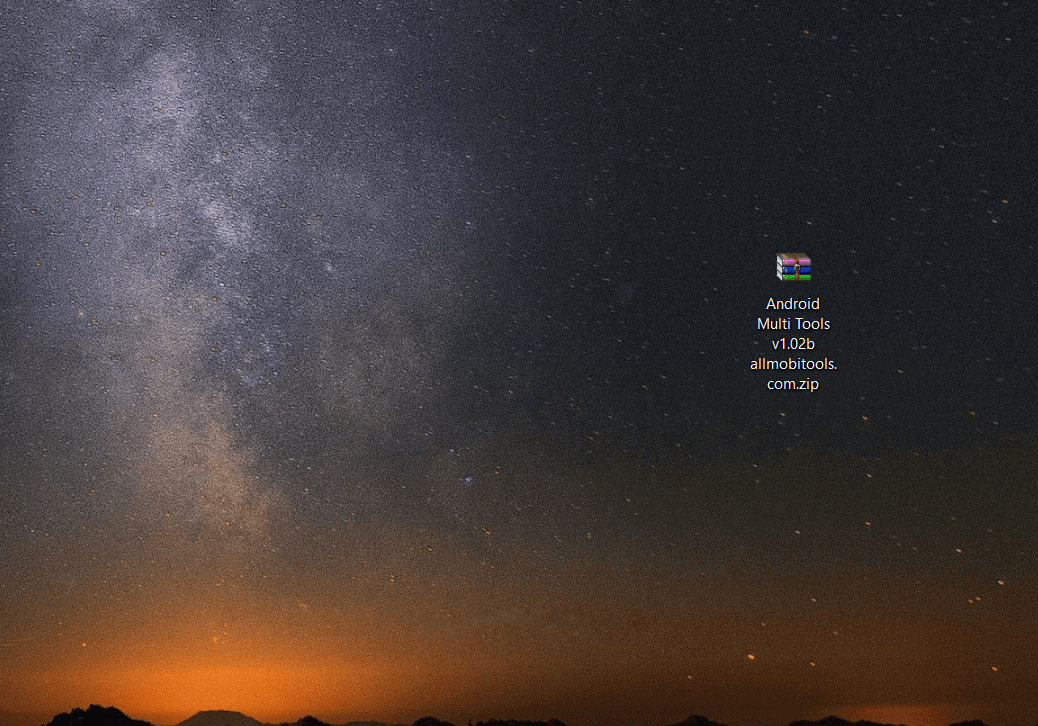 Step 2: Now open the software download and extract it to any of the locations on your System.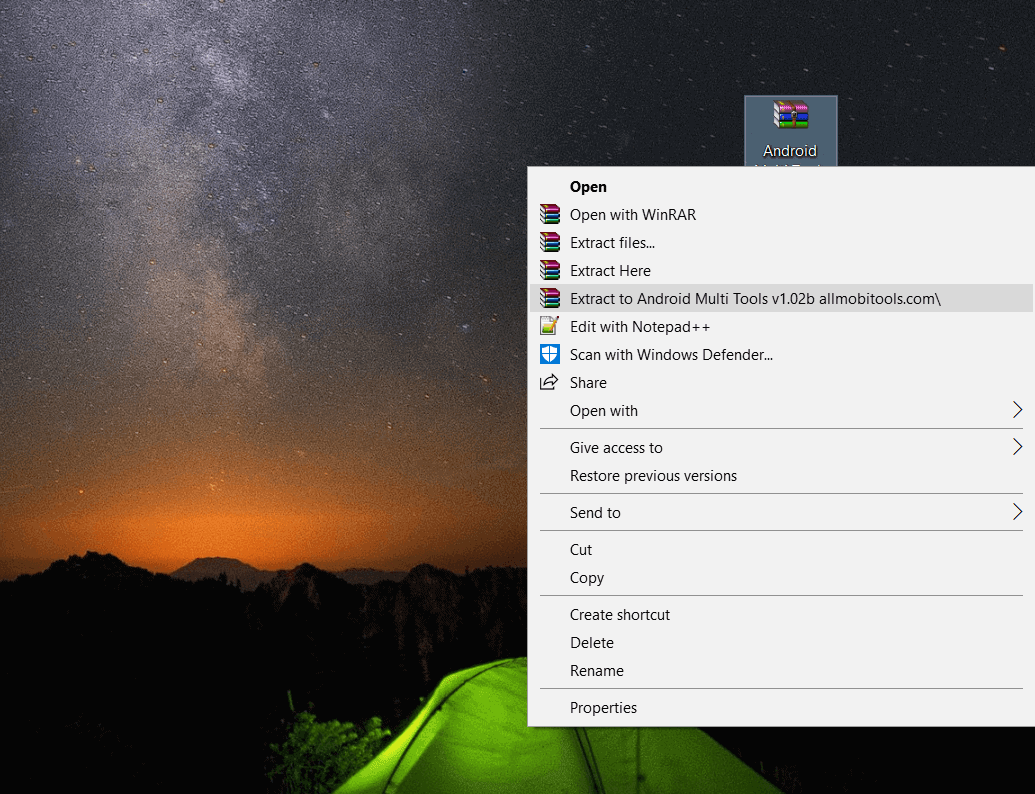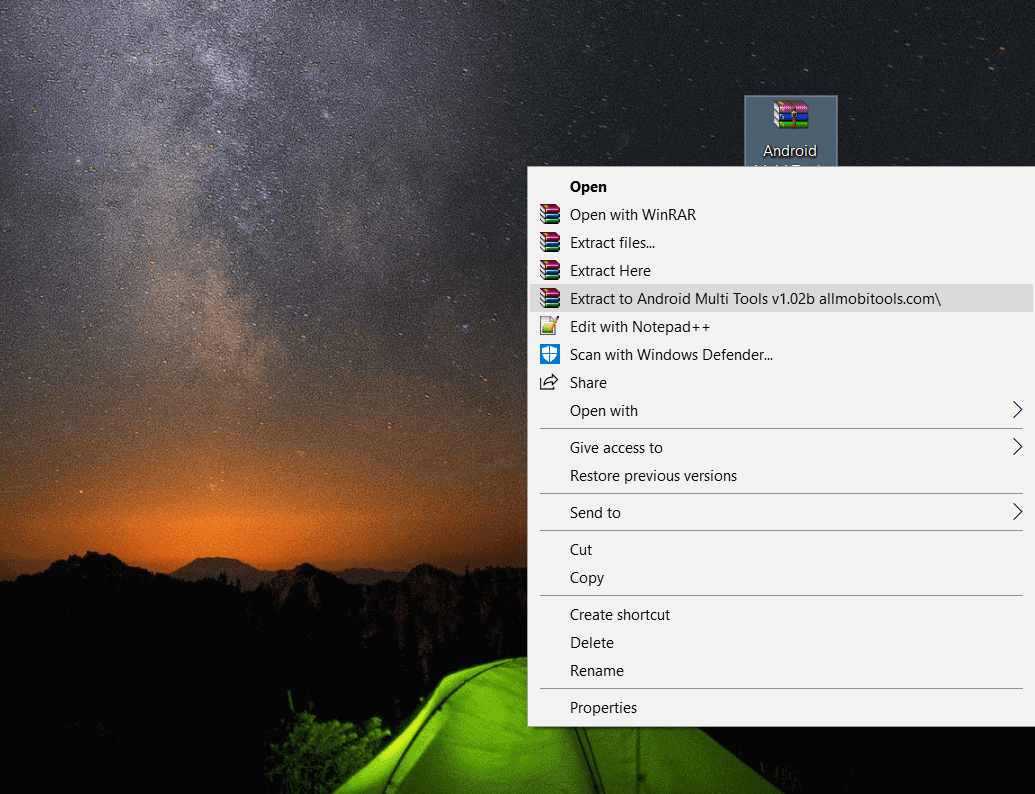 Step 3: When you install the file, click on Android Multi Tool v1.02b.exe so as to run the file.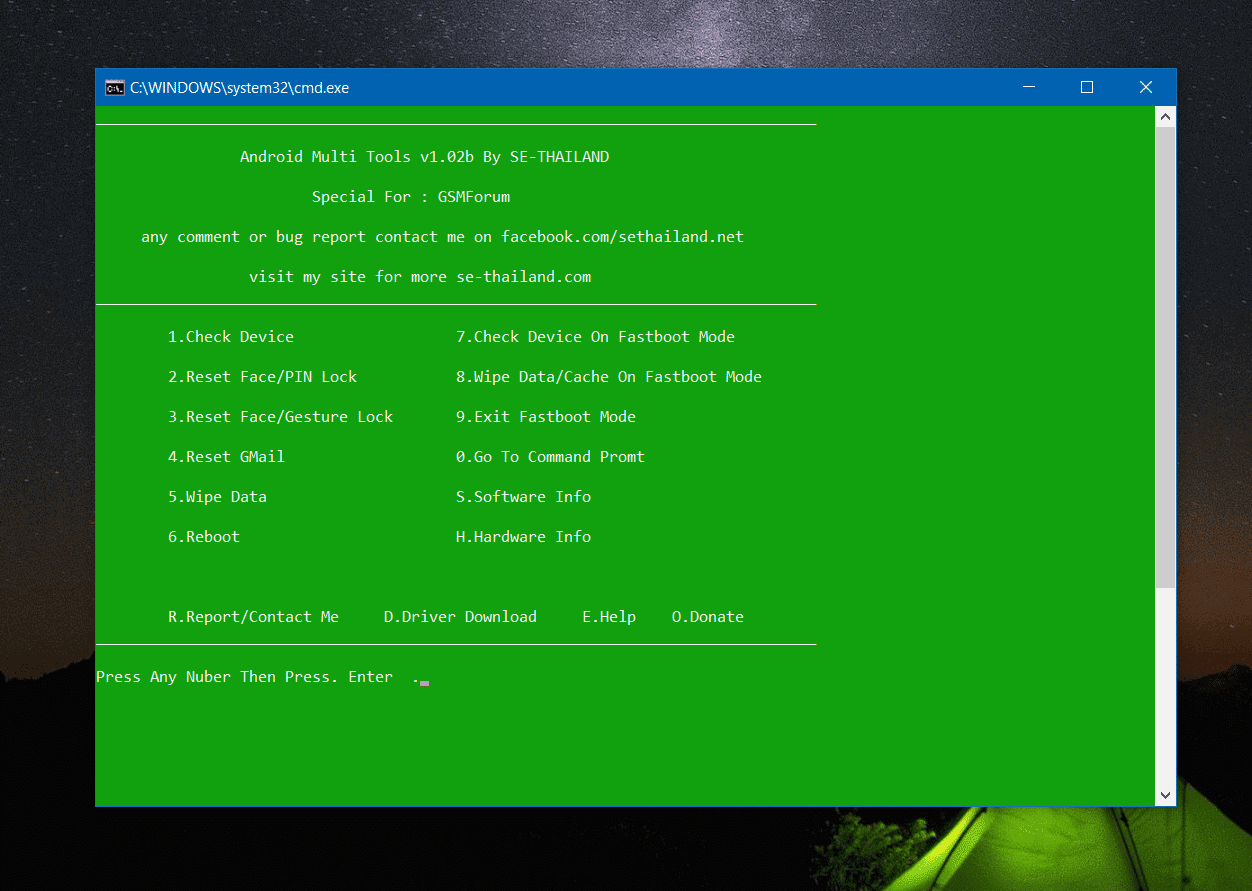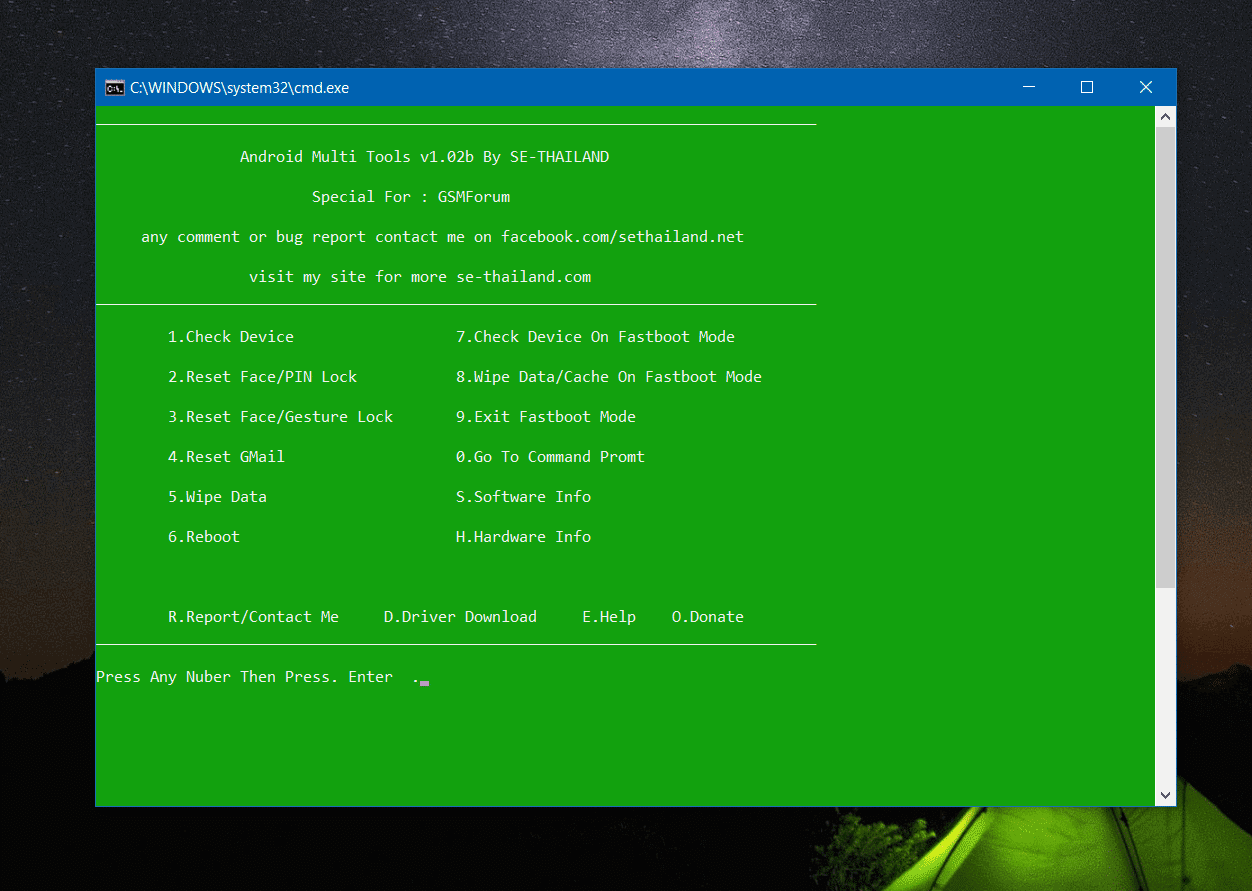 Step 4: Here, a pop-up message will appear asking you for the required permissions. Grant them all.
The tool will soon open and you will be shown a GUI.
Here's how you can perform various activities and use Multi tool Android –
How to Check device info using Android Multi-tools?
By pressing 1, you can check the status of your device through which you can know all the basic info regarding your device. This includes a Device ID, IMEI, and similar other things.
Reset Password or Pin Lock Using Android Multi tools
By pressing 2, you can reset a password or Pin Lock. You can follow the instructions after pressing two and remove the pin or password of your device. And I am sure, the main motive you all are here is this great feature.
Wipe data using multi Android tool
By pressing 3, you can wipe up the face data or what is called the gesture lock if that is what you use to lock your device and have forgotten.
Reset Google ID with Android Multi tool software
When you press 4, you can reset the Google ID that is linked with your device.
Reboot your device with Android multitool
When you press 5, all the data on your device will be wiped out. By pressing option 6, you can reboot your device.
Check Status of Device in Fastboot mode
When you press 7, you will be given the status of your device when it is in fastboot mode. This surely is helpful at the time of flashing TWRP and Custom ROMs.
ADB and Fastboot Drivers
Below is the process by which you can install ADB, Fastboot, and the drivers with ease. Just follow the steps mentioned below:
Step 1: To begin with the how-to guide, Download ADB. Click here to download.
Step 2: Run ADB as the administrator.
Step 3: Next, tap Y or Yes so as to install ADB and Fastboot or N or No to skip the installation procedure.
Step 4: Then, press Y or Yes to install ADB System-Wide and click on the N or No option if you currently use it.
Step 5: Now, press Y or Yes to install Drivers and N or No to skip the installation of drivers.
Step 6: Later, Continue the driver installation procedure.
Thus, you can make use of the Android Multi Tools driver v1.02b.
Final Lines
So, guys, this was all regarding Android Multi Tools v1.02B download. I hope you all did find the article of use. In case you have any doubts to be clarified, feel free to let us know in the comment section below. We will be glad to help you.
Keep visiting our Page-Android Jungles for more such articles, or you can also subscribe to our newsletter to receive timely notifications of our articles.
Happy Androiding🙂