Are looking for a method to Remove Xiaomi Account from your smartphone? If Yes, then you have landed on right page. here We are going to cover step by step guide to Remove Mi Account.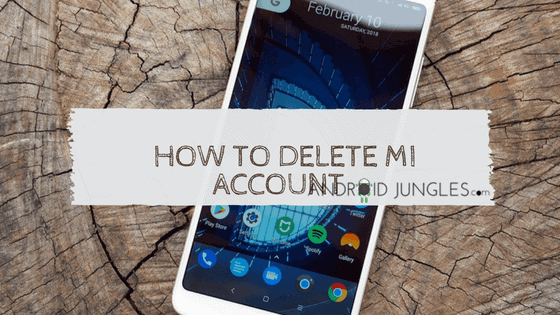 Delete Mi Account: There can be various reasons for which you would want to delete your Mi Account. Mi Account is service provided by Xiaomi to their Xiaomi Device users. Xiaomi has always concentrated on the Security of their users as this Chinese brand is growing tremendously. As you know they are locking bootloaders of their devices due to security issues. Mi account is another step by Xiaomi when it comes to Security of Xiaomi Smartphones.
Mi account is Personal account provide by Xiaomi to their users to access their various products & Services. The popular services provided by Xiaomi are Mi Cloud, Data Sync, Phone Finder, Shopping on Mi.com, MIUI Forum, Mi Flash Sales, Mi Themes, Mi Games, Bootloader Unlocking etc. To use the services given above you must have Xiaomi Account.
Mi account is a security feature powered by Xiaomi phone. Xiaomi user can create Mi account to secure their device from the third person. Same as Mi account offer data storage option and the user can sync their precious data with Mi cloud account.
As we all know, Xiaomi is the most popular Android phone all over the world. So Xiaomi has always concentrated on the security of their users. The pre-locked bootloader is the best example of it. In the starting phase, all the xiaomi or redmi devices come with the unlocked bootloader but now they implemented bootloader locking with all latest Xiaomi phones due to a security issue.
Mi account is another security feature of the device. The user can create mi account with credentials and can upload or sync their complete data of the device. Moreover, Xiaomi Mi account offers the Mi cloud storage, Data Sync option, Phone finder, MIUI forum, Mi flash sale, Mi themes, bootloader unlocking and Mi games etc. This Mi account is highly rich and advances android security feature for all Xiaomi phone users.
Also Read: Download Mi Account Unlock Tool
What we will be covering:

Delete Mi Cloud storage data.
Delete Mi account before factory reset.
Remove Mi account permanently.
Delete Mi Account from your phone.
Pros of Xiaomi Mi Account:

 For the process of Unlocking a Bootloader, a Mi Account is a must.
If you have shifted to a new phone, then you can transfer all your old phone data to a new device from the old device.
Recovery data from active Mi account.
Mi account is must Sync phone data like contacts, images, videos, messages, audio and audio recording etc.
You can Purchase any item from Mi store with your Mi Account.
You can use it to find your lost phone if they have Mi account with enabled phone finder option.
You can Delete phone data remotely from your PC.
Post threads and bug report to resolve the issues.
Now Let us check out How To Remove Mi Account from your device or Delete your Mi Account permanently.
How to Remove your Xiaomi Mi Account from your device?
Now that you have got an overview of what Xiaomi Mi Account is, here is a step by step guide through which you can delete your account from your device, permanently.
Step 1. To begin with, go to the settings of your smartphone. Now Scroll down and Choose Mi Account Tab from the Menu.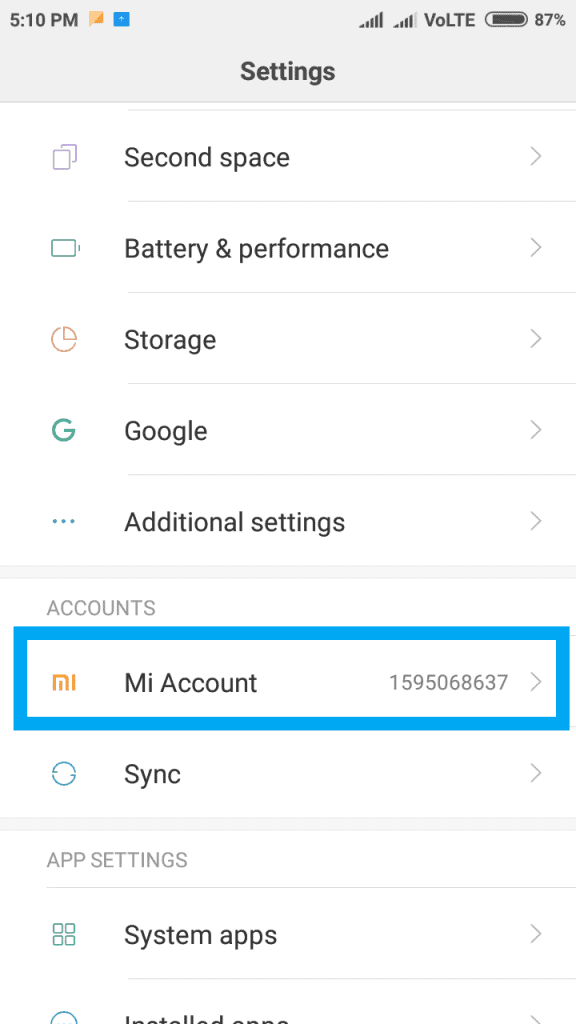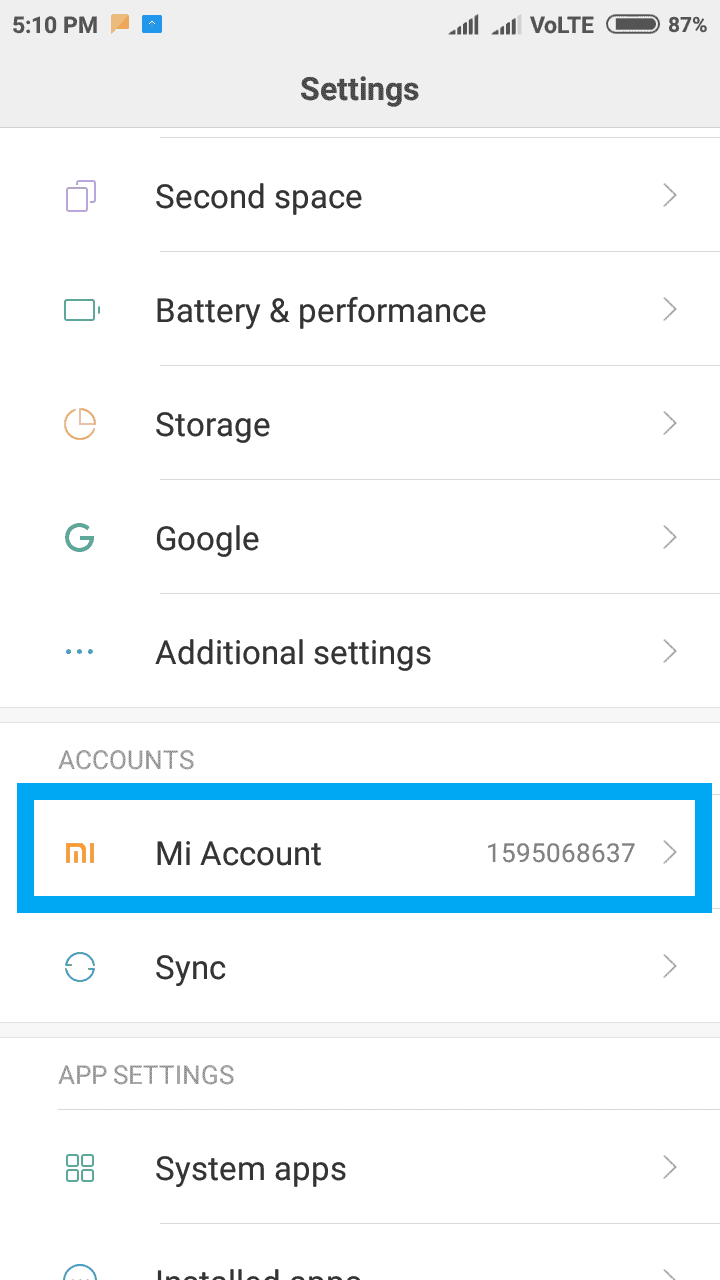 Step 2. That tab will now show your Mi Account data. From there, you will have to choose the "Sign Out" Option. You will find this at the bottom to logged out this account from the device. You will be asked for the Password to Log Out successfully.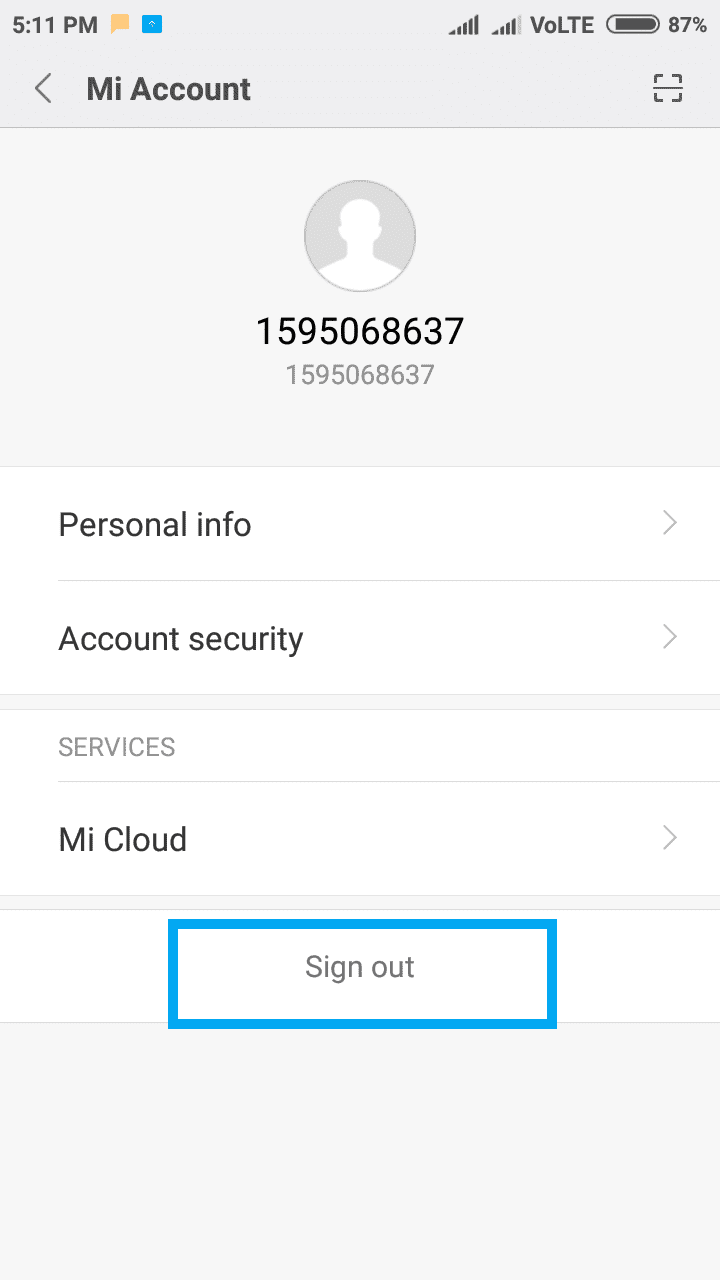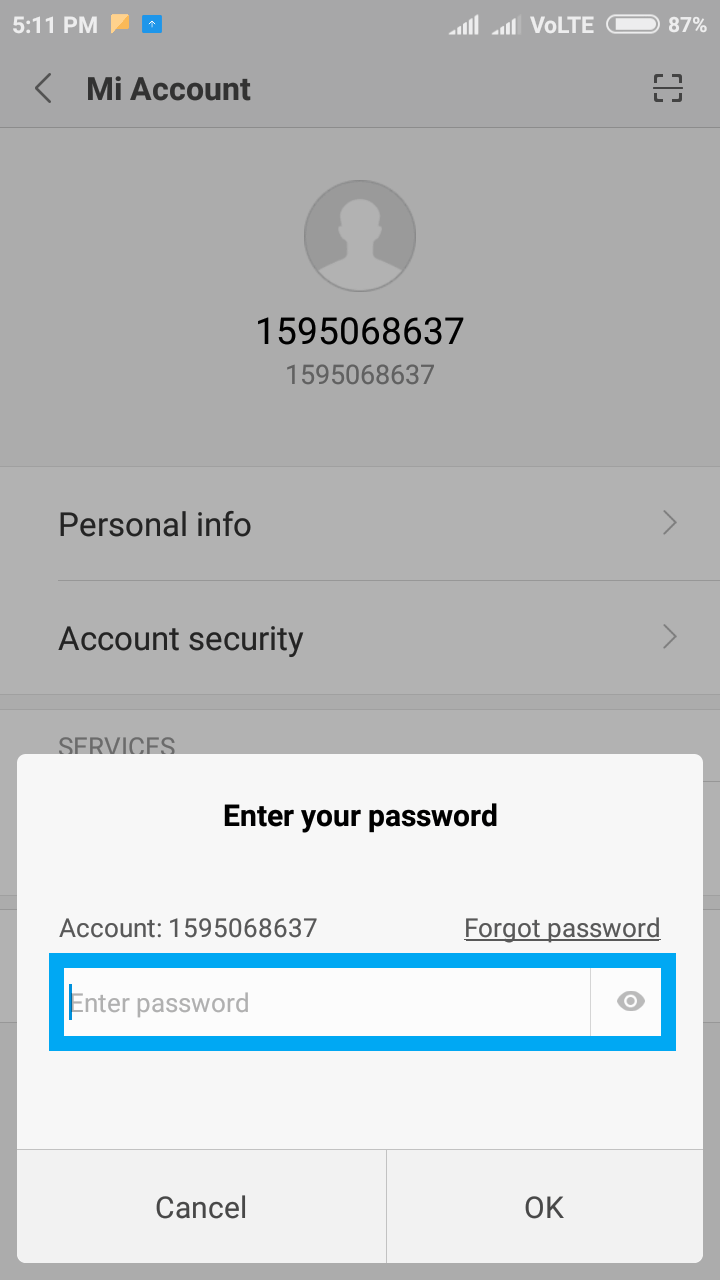 That is it. You are done. You have successfully removed the Xiaomi Mi Account from your Phone. All you have to do is to Log Out of the device.
How to Permanently Delete your Xiaomi Mi Account from your device?
If for some, reasons, you wish to permanently delete your Xiaomi Mi Account, then you can do so with ease by following the steps given below. Do not that deleting your Mi account will result in deleting all of your Sync data with Mi Cloud. If you still wish to delete your Mi Account, here is a step by step guide for the same.
Step 1. Firstly, go to the https://account.xiaomi.com/pass/del site.
Step 2. Over that page, you will have to Log in with the account that you wanted to delete.
Step 3. Enter your Email or Phone and Password to Sign In.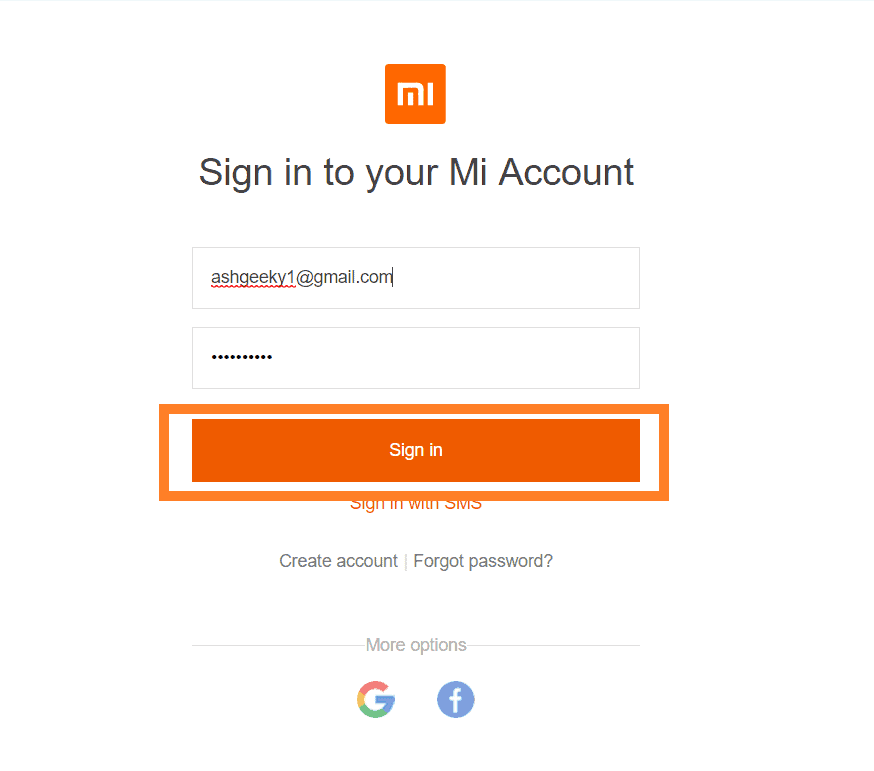 Step 4. After Logging in, you will see a popup warning you about the deletion of your account.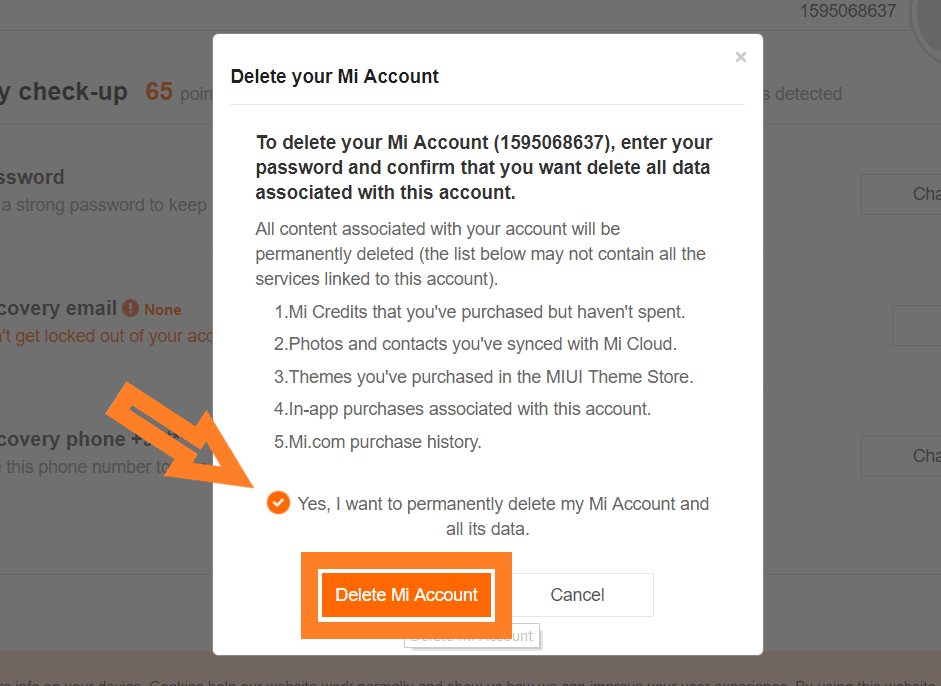 Step 5. Click on YES and Select "Delete Mi Account".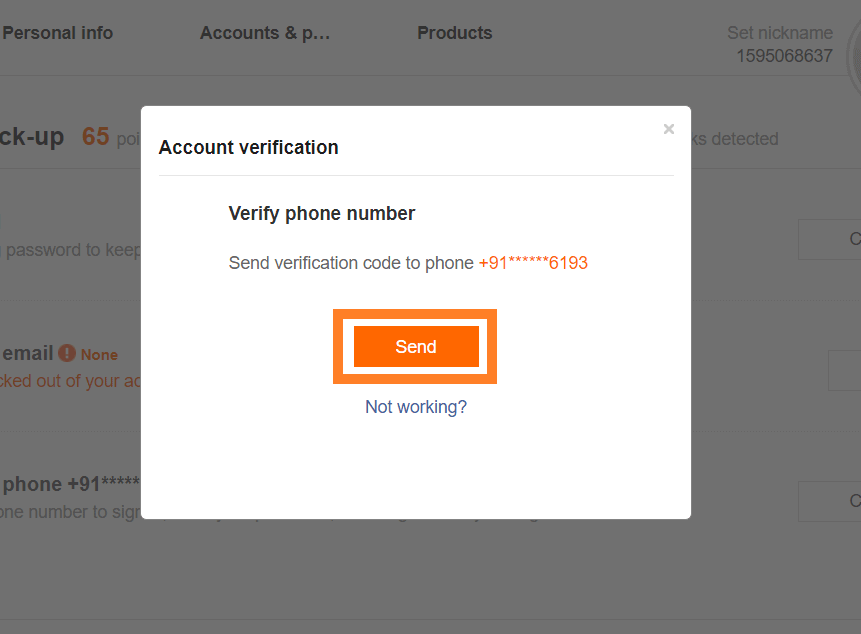 Step 6. In the next step, you will have to let Mi verify your email address. After that you will receive a mail from Xiaomi Global, they will generate an unlock code which will be displayed on your mobile screen and they will ask you to send this unlock code to them.
Step 7. After that, you need to send this unlock code to them by using reply option (eg. Unlock Code: XXXXXXXX). Now enter the verification code you received in the box and click on Submit.
Step 8. Now Press Delete Account to delete your Mi Account Permanently. Remember that deleting your Mi Account will result in sync all your data with Mi cloud.
And you are done now. You have successfully deleted your Mi Account from your device, permanently.
How to Bypass your Mi Account without Password?
Forgetting your password or due to some reasons, this is another annoying situation that arises. You can retrieve your account password if you have that particular mobile number. But sometimes it may possible, you can't retrieve the new password.
On that critical situation like that, Mi account bypass is the only one solution to set up the device again. Mi account bypass method can be performed using mi account tools and Mi account bypass trick. But the main issue is that tricks and methods can be different for different Xiaomi devices.
If you want to bypass Mi account without password then flash MIUI fastboot ROM on the device into EDL mode. It's a universal method for all Xiaomi phones like Redmi 4/4x, Redmi 5/5a, Redmi note 5, Redmi note 4, Redmi Note 3, MI4i, Redmi Note 5 pro etc. It will remove Mi account permanently and can add new Mi account anytime.
Here is our Article on the same with detailed steps and procedures to bypass your Mi Account with the Mi Account Bypass tool.
FAQs About Mi Account:

1. Is creating a Mi account safe?
Yes, its safe but many of the people think that Mi account is not safe. Because of it's provided by China Company and Mi phones get user details and send them to a Chinese server. Xiaomi has full control on Mi account and they can steal your data like photos, contact numbers, mail and other account credentials.
2. How to delete photos from Mi cloud account?
There is no such need to delete MI account if you want to remove photos or images from Mi cloud account. All you have to do is:
Login to Mi Cloud > select gallery > choose images that you want to delete by clicking on images> click Delete Photo.
3. What is the need of a Mi Account to be used?
If you have Mi account on the device then you have to put correct credentials to unlock the device after factory reset. Otherwise, you have to visit at the service center. Sometimes its really very hard to remove Mi account without a password.
4. Delete Mi cloud photos directly from Xiaomi Phone
It is an easier method to delete photos from Mi cloud account. All you got to do is:
Open Mi Gallery App> Mi Cloud Tab> Select photo> Tap on Delete> Done
Wrapping Up:
So, guys, this was all about How to delete Mi Account from your device permanently and also how to remove Mi Account from your device. Hope you all found the article useful.
If you get stuck with any of the mentioned steps or if you have any queries, you can let us know in the comment section below. We will be glad to help you. For more such articles, keep visiting our site. Or you can Subscribe to our Newsletter to get notifications of all such updates.