Cameras have made a completely different place in our lives today. Clicking pictures on a DSLR and uploading on Social media has become the lifestyle of most of the teenagers. While not many of us can afford a DSLR, we do have some amazing Android apps that can help us have great quality pictures. Here is a post dedicated to the top 5 Best Camera Apps for Android. Here you go –
Top 5 Best Camera Apps for Android 2022
1. A Better Camera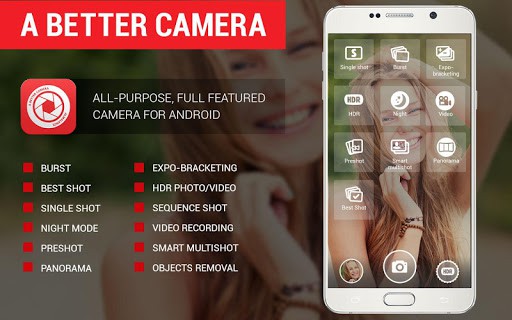 The first one on our list of the top 5 Best Camera Apps for Android is 'A better Camera'. This app has got some really extraordinary features like – Night Mode,  Free Short, Panorama Mode, Smart Shot, Scene Mode, Focus Mode and so on. There is an option for scanning the barcode as well. I feel that this one is best camera apps for android.
A very peculiar feature here is Best Shot Mode. This feature provides users with good pictures even if the phone somewhat tilts while clicking a picture. Colour effect is another notable feature of this camera app. One can change the Exposure, ISO, etc.
All-purpose, full-featured camera for Android has the below-highlighted features –
* Pre-shot: pictures are taken before pressing
* Focus and expo metering by separate points
* Timestamp
* Burst and Expo-bracketing
* Timer
* Different kinds of focusing
* ISO option
* HDR: bright colours and rich detail, the pictures look like a professional camera shot
* Panorama: up to 360 degrees to 100 MPix
* Video recording + pause
* Video and photo time lapse
* Multishot: Group portrait, Sequence shot, Removing unwanted objects with one click
* Night mode
* White-balance.
* RAW capture (Nexus 5 with Android 5 currently)
* Manual controls (focus and shutter speed priority) available for Nexus 5, 6 and LG Flex 2
2. Picnic
The next app on the list is the Picnic. As the name hints on the fact that this app offers great variations and effects for the pictures that have most of the part of the sky in it. Effects like Alice in Love, Aurora Dream, Lavender Hills, Rainbow, Dream Wash, Forest Green, Mary's Sheep, Snow White, and so on similar 33 effects to change the looks of the images shot. Because of this features I have included best camera apps for android.
3. Mi X Camera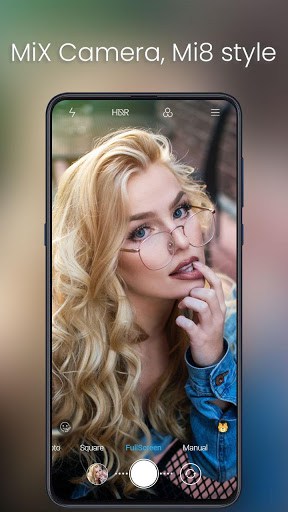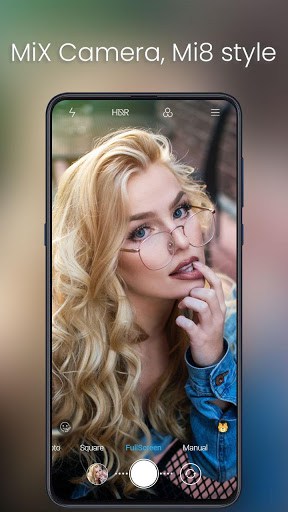 Yes, you guessed it right. Mi X Camera is the one similar to the Xiaomi Camera. It has many features in common like Collage options. One can also use the proverbial Beauty Mode through this app which helps to make you more beautiful and clear in the pictures you click. Just note one thing here that the Mi X Camera is inspired by MI 10 Camera, it is NOT official MI 10 Camera. This app is free of cost and will help one take nice photos on all the Android 4.2+ devices! This app offers best features for free, SO we have included this app for our list of best camera apps for android.
Here are some of the noticeable Mi X Camera features –
– Mi X Camera support real-time live AR stickers, emoji stickers and AR filter for you to take cool and funny photos or videos
– Mi X Camera has 200+ professional filters with random filter and also have a filter store to provide other advanced filters
– Mi X Camera support makes up with skin tone, colourful lips, big eyes, face-lift and etc.
– Mi X Camera has amusing mask stickers for taking the beauty and funny selfie
– Mi X Camera has cool seal sticker and watermark
– Long press shutter to create a short video or burst shooting.
– Support 4K, Ultra HD camera
– Support HDR mode, help you take better photos
– Pinch to zoom or move shutter button left-right to zoom
– Touch to focus
– Auto flash on/off
– Professional mode: ISO, White balance, Scene modes, Exposure compensation adjustment, and etc.
– Mi X Camera support Silent capture mode
– Mi X Camera support using volume key to take selfie handily
– Mi X Camera support Timer shot and burst shot
– Mi X Camera support resolution adjustment for Camera & Video
– Floating camera shutter button for easy capturing
– Fill light in front camera to take a better selfie
– Support short video, long press shutter to create your own video
– Stamp photos with date tags
– Support tilt-shift photography to take pictures with blur background
– Mi X Camera support Vignette function
– Easy-use album manage for your photos
– Default camera setting & reset
– White screen flash for the front camera
– Gridline
– Mirror camera
Mi X Camera also has an all-in-one photo editor that offers the below advantages –
Tilt-shift and Vignette
Photo save format
Amazing Filters and Filters Store
Photo size adjust
Mi X photo editor support crop and rotate the photo
Mi X photo editor support photo adjustment: Contrast, Saturation, Brightness and Tone
You can doodle and text in Mi X photo editor
Wonderful Backgrounds, Fonts and Tags
4. 1998 Cam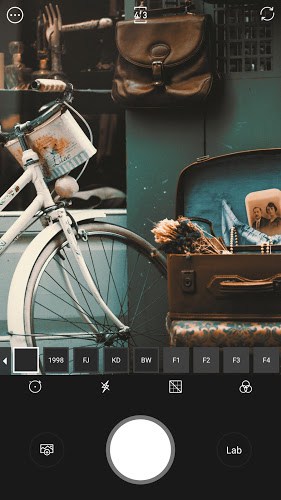 One of the most amazing Vintage camera apps with a huge number of filters is the 1998 Cam. Although all the camera apps come with huge numbers of filter, this has comparatively number of filters. However, not all the filters are free of cost. Some are paid. But then I do not personally think that we need such a huge library of filters, the free ones will do the job!
Features of 1998 Cam –
– 80+ colour filters: vintage, retro, black & white, cinematic, portrait, mood, landscape …
– Random light leak filters
– Instant preview
– 3D effect
– Date stamp
– Film dust
– Portrait and landscape
– Self-timer
– Edit filter, effect after taking a picture in the photo editor
– Change photo/video filters and photo/video effects strength in real-time when capturing
– Autosave photo to the gallery
– Import photos, videos from gallery
– No watermark
– It's free. No subscriptions
5. Fabby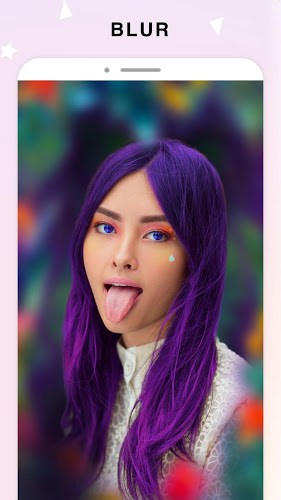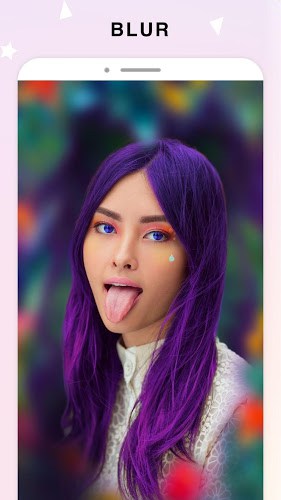 Any image imported from the gallery can be edited through this app with the help of a number of blur effects along with some funny effects. No matter what blur effect you apply, the quality of the video will not be compromised. One can easily turn their selfies into professional portraits. This is more of a beauty slash makeup app that lets users –
HAIR COLORING & MAKEUP: The AI-powered technology recognizes different parts of your selfies and intelligently applies hairstyle & makeover effects.
DIGITAL BEAUTIFICATION: With the smart & natural auto-beautifying function, you will get perfectly smooth skin, bright eyes, and white teeth.
BLUR: Add a background blur effect so that it looks like you're using an expensive camera.
VIDEO BACKGROUNDS: Try on fun video backgrounds in real-time to complete looks virtually before taking a video.
AI-POWERED: Let the app randomly select effects from an unlimited base of designs and intelligently apply them to your selfies.
LIMITLESS DESIGN CONTENT: We bet you will never spin through the entire collection.
FULL-SCREEN camera mode for SnapChat & Instagram stories: a new look each day.
Concluding Part –
So those were our hand-picked and favourite Android Camera Apps. I hope you have found them of use. In case you have any more suggestions to offer, let us know in the comment section below.
Happy Androiding 🙂