If you are a Windows 10 user, you might know the Windows 10 v1903 Update has brought with it some major changes in the features. One such drastic change is the separation of Start Menu from the Explorer process. Both of these processes are now independent of each other. You can now see the Start Menu in the Task Manager as StartMenuExperienceHost.exe.
In this article, we are sharing with you all the ways to add or remove 'Restart Start Menu' to context Menu on Windows 10. In case this Start Menu is not responding, here is how one can restart it on Windows 10 –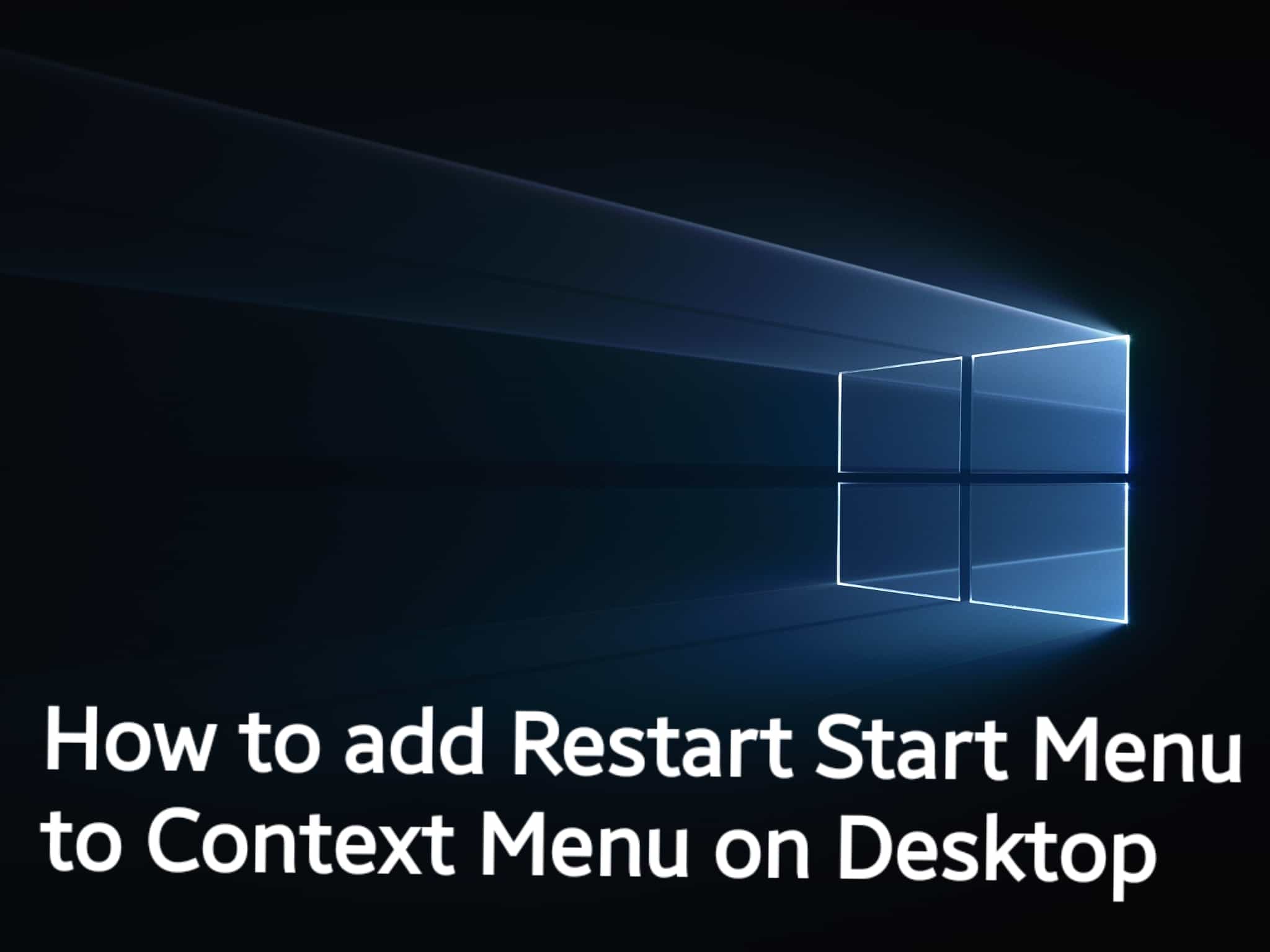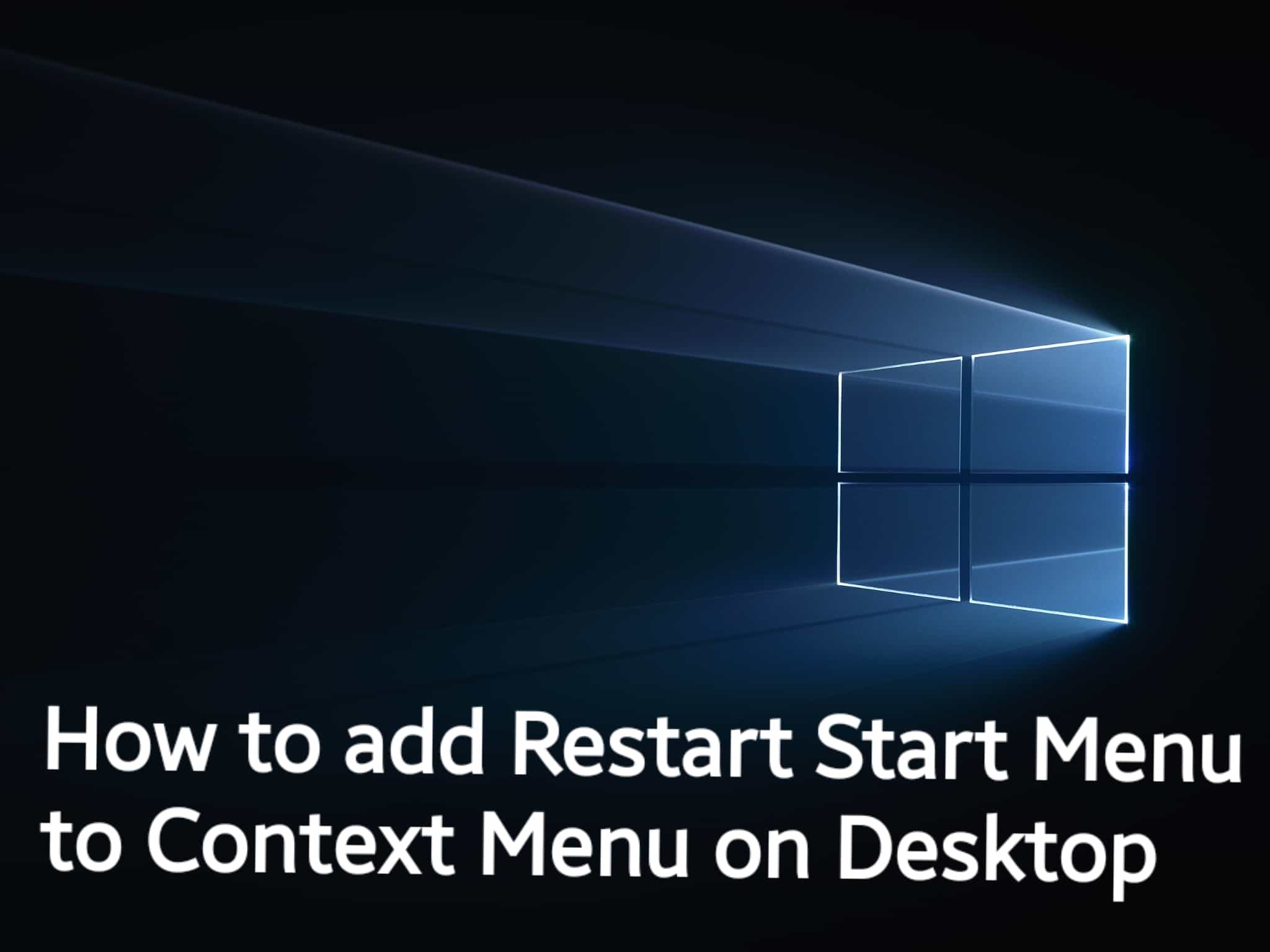 Add Restart Start Menu to Context Menu on Desktop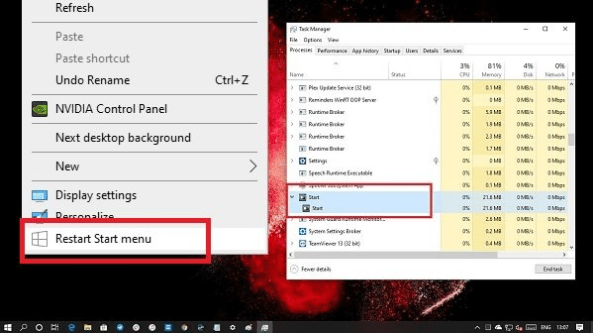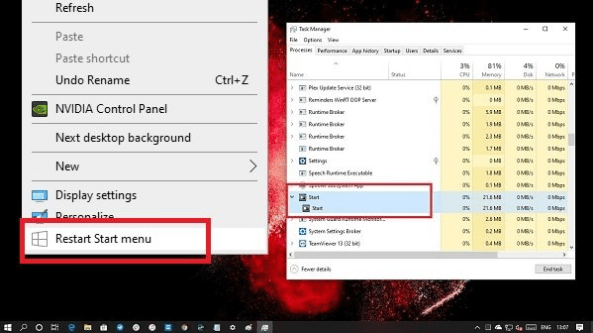 To Add Restart Start Menu option in the Context Menu, one will ha ve to perform the following steps. Some of you might find them intricate but the end results will be worth it. So users can easily restart the Start Menu directly from the Context Menu in case it is not working appropriately. So here you go –
Add 'Restart Start Menu' to Context Menu
To begin with, download this REG file from the link mentioned.
Now double click on this file and click YES to the User Account Control prompt or UAC.
Choose YES to the warning that you got for addition of an entry to the Registry value.
Now restart your PC.
That is it. you have successfully added the 'Restart Start Menu' option to the Context Menu.
Remove 'Restart Start Menu' from Context Menu
First of all, Download this REG File.
Then Run the file by double clicking on it and choose YES to the UAC, just like you did in the earlier method for adding 'Restart Start Menu' to Context Menu.
Now select YES for the warning you receive. Nothing major to worry.
Now restart your PC.
Doing this, the 'Restart Start Menu' option will have been removed from the Context Menu of your PC by now.
Thank You for Visiting 🙂