When it comes to our phones, we want everything to be the best. Be it the earphones, mobile covers or even the wallpapers. Why should we compromise? Well, here is something related to one of the most crucial parts of your mobile phones – Wallpaper. In this article, we are sharing the top 5 Coolest Wallpaper Apps for Android. So here you go –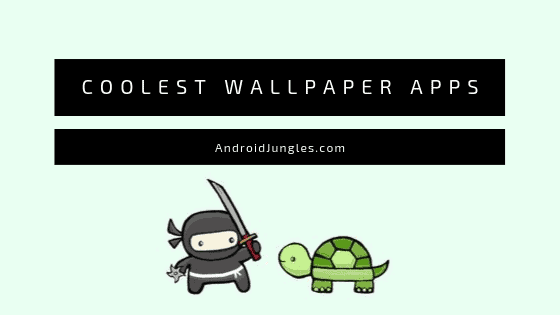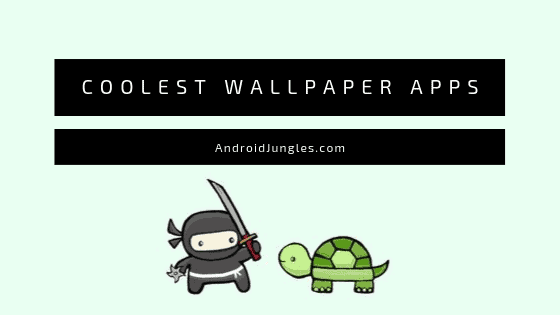 Top 5 Best Wallpaper Apps for Android Devices {2020}
Here are the top 5 Android Wallpaper Apps –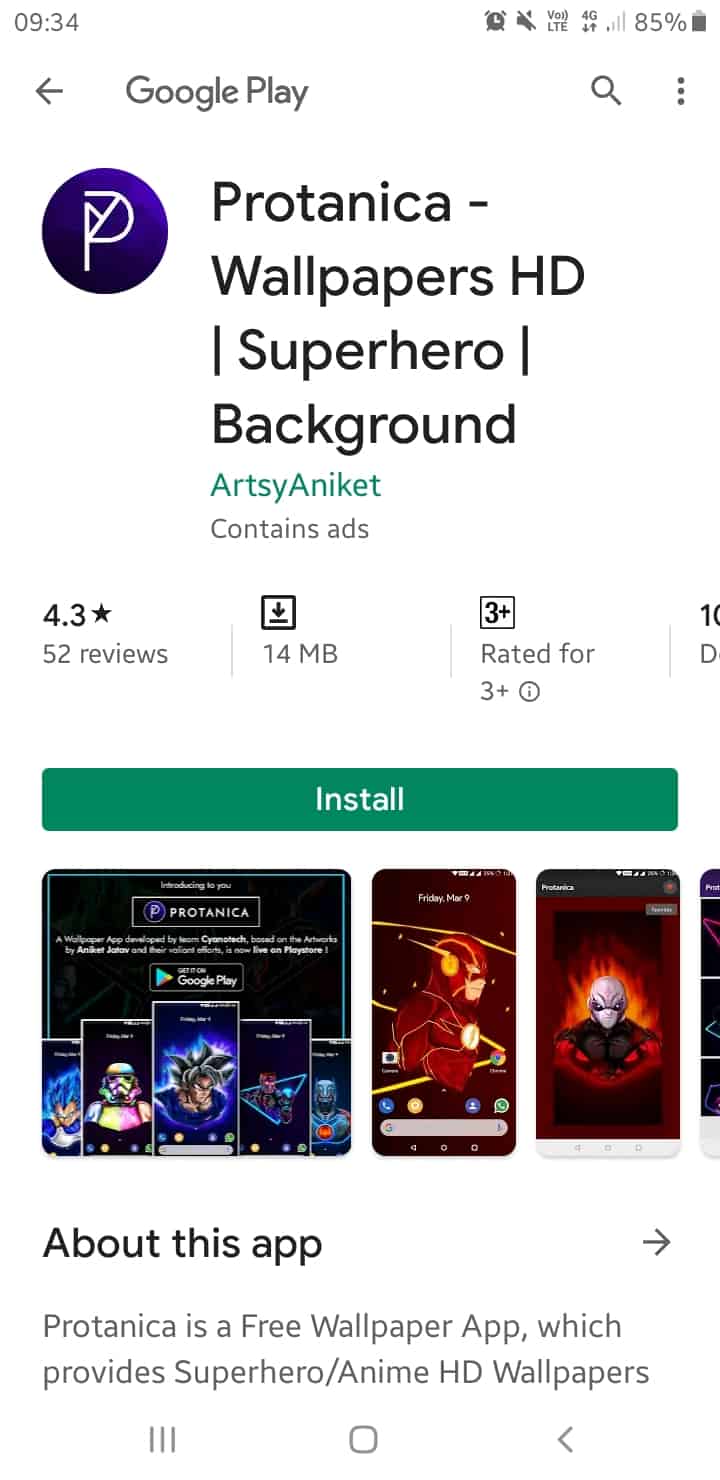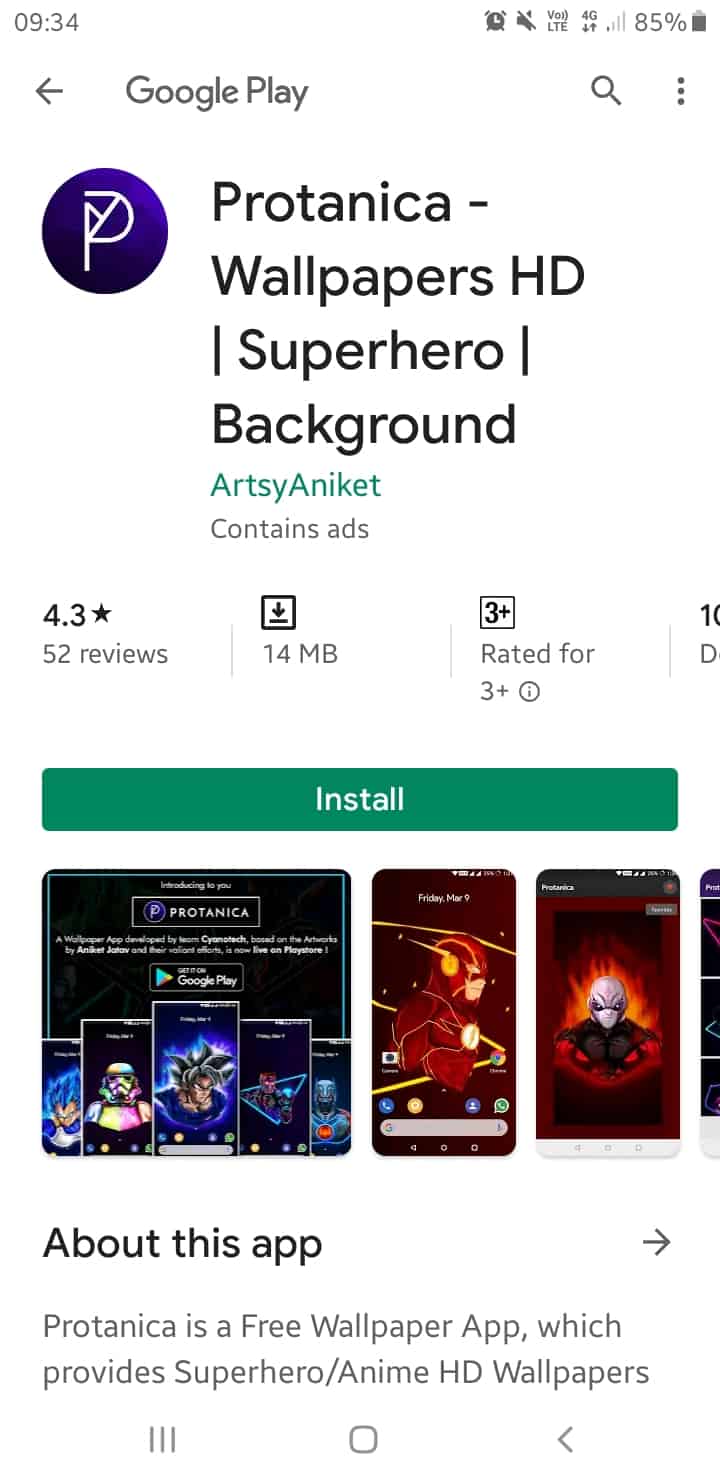 If you are an Anime or Superhero Fan, then this app would be the best choice for you. This app offers amazing wallpapers of Anime and superheroes.
The wallpapers ate in HD quality and are easy to set with a minimal User interface.
Requires Android –

5.1 and up
Content Rating – Rated for 3+
Features of Protanica Wallpapers –– Easily set wallpapers
Favourites Section
Wallpaper sharing feature
Quick Loading
Fast Caching
Various Categories (more coming soon)
Great Custom made Designs
High-Quality Artworks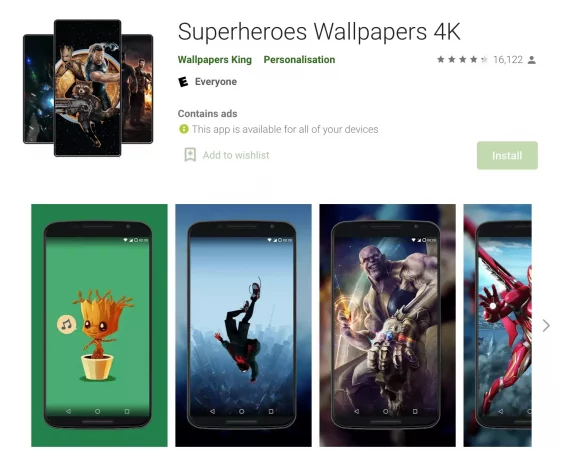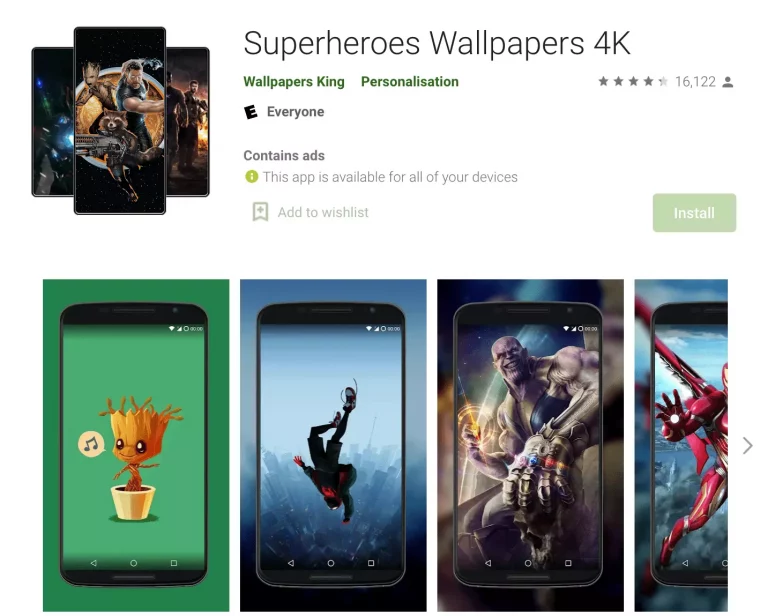 Another amazing free wallpaper app is the Superhero APK.
Features of 4k and ultra HD wallpapers & Live Wallpapers Changer app –

Simple, Fast and light –
– We focus on the simplicity of the app, which gives great performance & battery efficiency.
Setting background as Wallpaper –
– User can set wallpaper in just one click. No need to hesitate to open gallery and find images.
Live Wallpapers, Auto Wallpaper Changer –
– This feature changes Mobile Desktop Background Automatically. User can choose time frequency to change Wallpapers Automatically.
Favorites –
– All favorite backgrounds are placed under one roof which makes it easy to view.

Share & Set As –
– User can easily share ultra HD backgrounds or everyday wallpapers with anyone with just one click. Set wallpapers to devices desktop as well as with one click.
Save battery and resources –
– The application displays only images adapted to the size of Users mobile screen. This allows User to conserve battery power and Internet traffic, and use the app at maximum speed without losing image quality.
Save –
– Users can choose between 4K as well as Full HD version of Image to save in Users' phones.

Collection –
– It has more than 10000+ uhd wallpapers and backgrounds.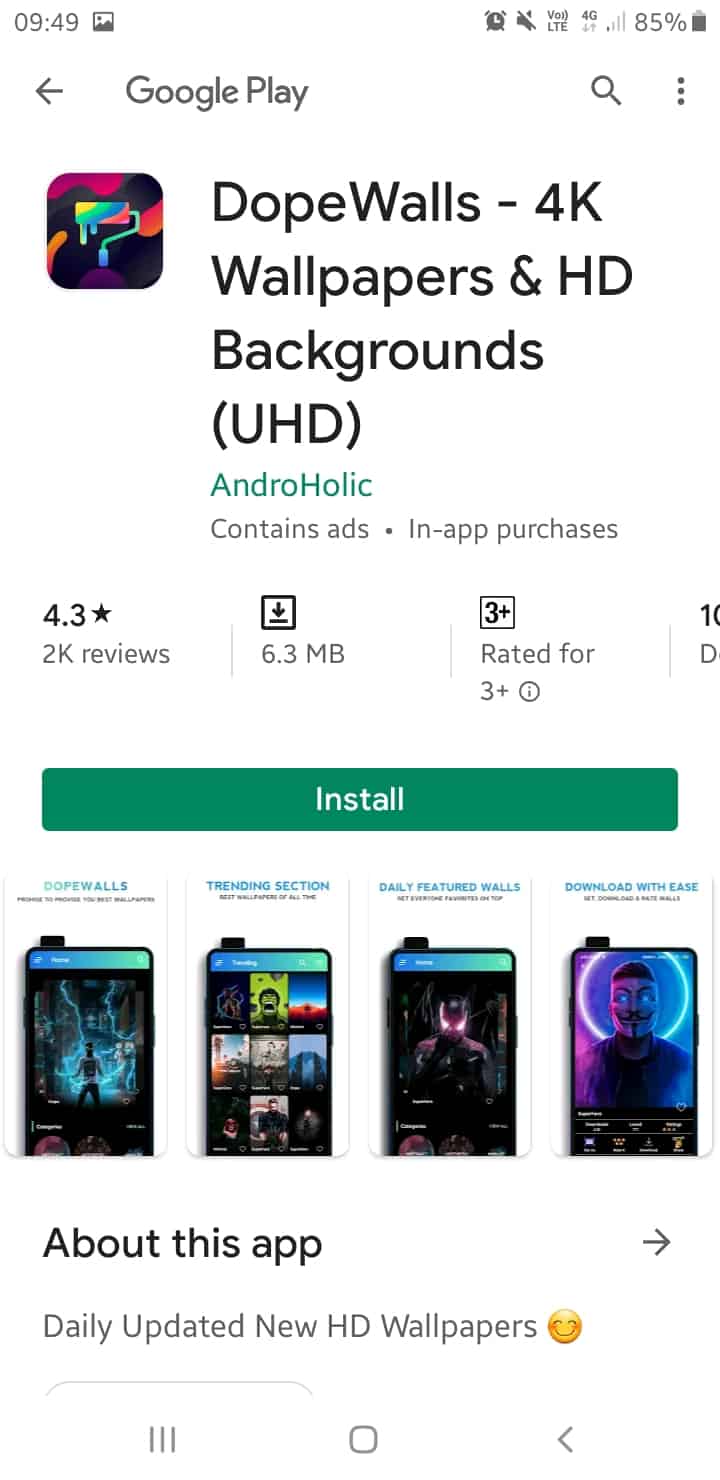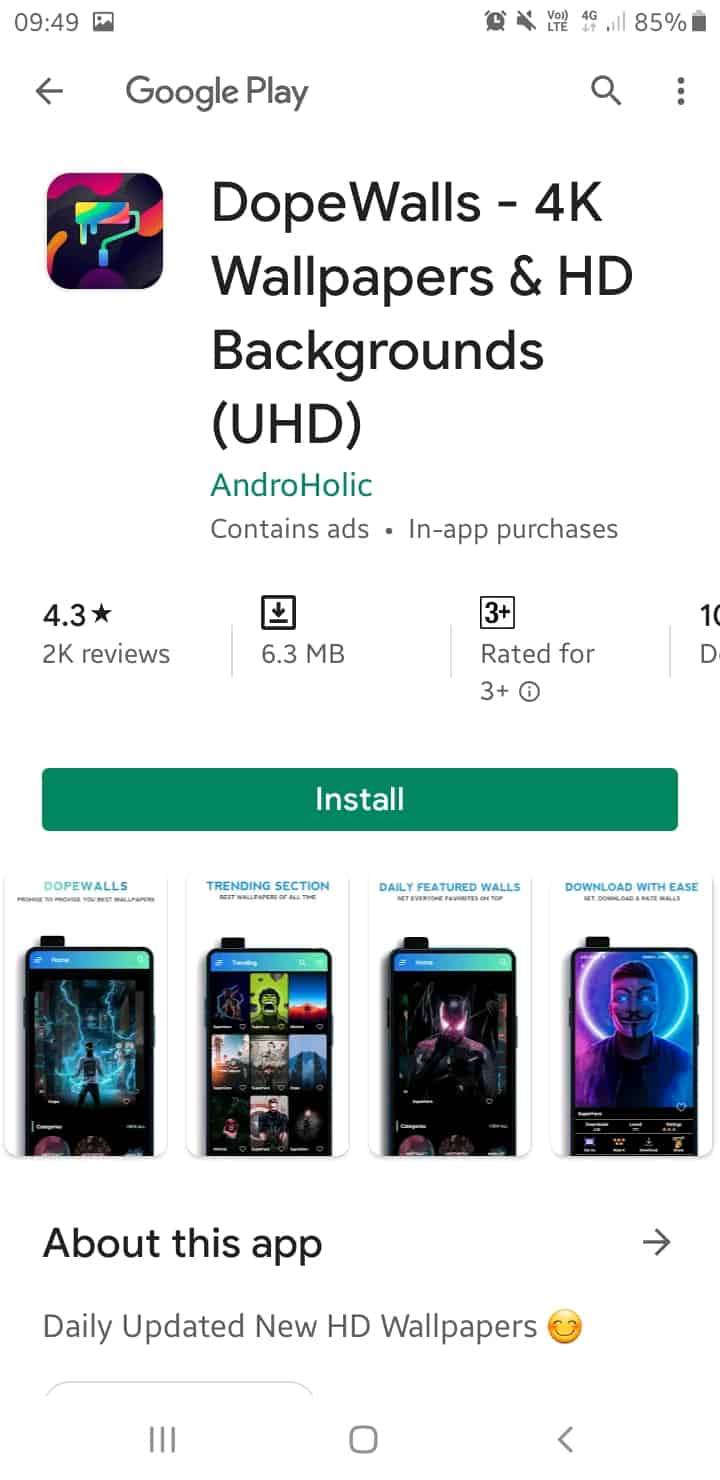 DopeWalls is one of the best Wallpapers apps that are High Quality and are Handpicked to suite the HomeScreen. The app is not just posting random pictures, they upload photos which are actually meant to set on your Smartphone HomeScreen.
Here are some of the features of this app –
Daily Updated Wallpapers
High-Quality Wallpapers 4K + Full HD.
20+ Categories to Choose From.
Easily Crop & Set Wallpaper.
Set Wallpaper on HomeScreen & LockScreen Easily.
Scrolling Wallpapers (Make Sure Wallpaper Scrolling is enabled in your Launcher)
Popular Section – Check The Most Loved Wallpapers.
Mark Favourite – Make your Own Favourite Collection.
Updated –
September 12, 2019
Requires Android –
4.1 and up
Content Rating – Rated for 3+
In-app Products –
₹ 80.00 per item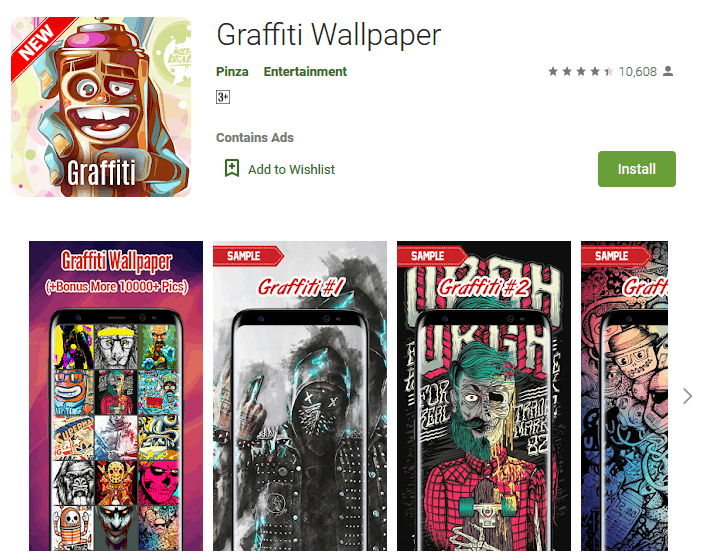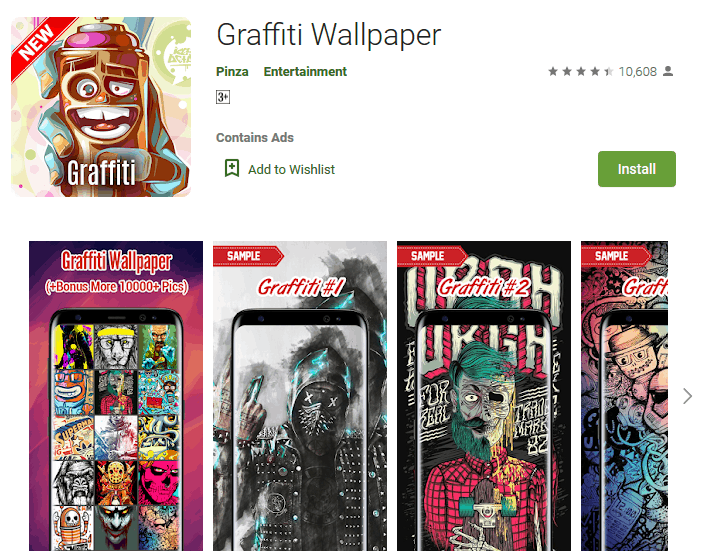 As you can guess by the name itself, this Wallpapers app offers Street Art and Cool Pictures for Real fans. One can hardly deny liking the amazing and intricate graffiti on the walls.
So for those die-hard graffiti lovers, here comes an app that offers the below –
Full support for landscape mode.
Compatible with 99% of mobile phones and devices.
Optimized battery usage!
Fully supports horizontal orientation
Add to favourites
You can save or Share Doodle Art "Graffiti Backgrounds" to Facebook, Twitter, Google+, Pinterest, Tumblr, Flickr, Stumble, Instagram Or Line.
Requires Android –
4.0 and up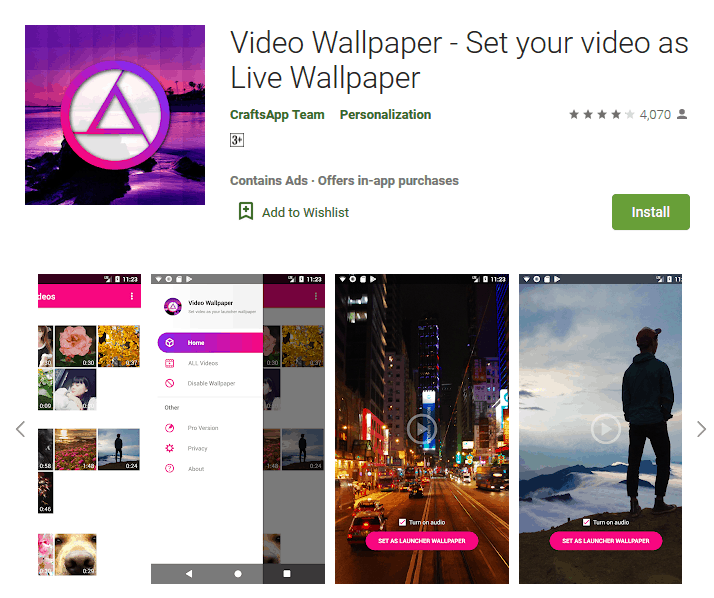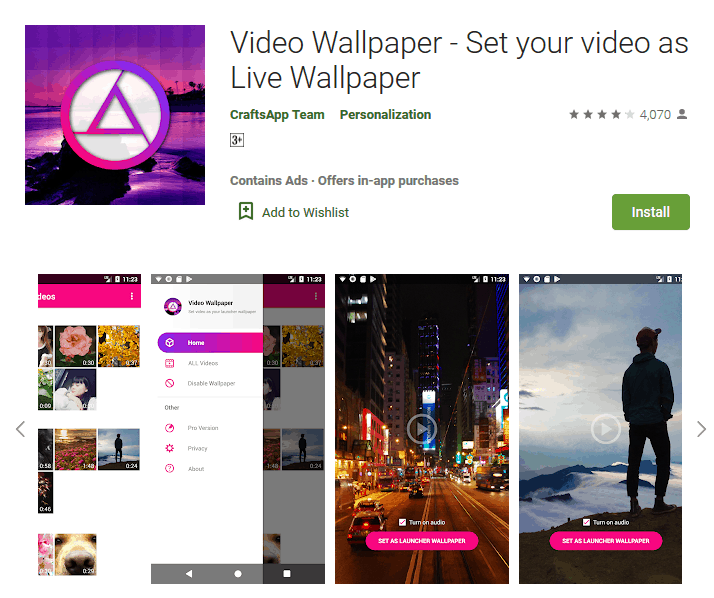 Last but not least is Video Wallpaper. Imagine having your favorite short video on the home screen of your phone? This app is a fun and cool way to set a video as wallpaper.
Here are some common features of this app –
Fits with screen – There are the least issues with the fitting of the video to the screen of your device.
Enable or disable audio – It is not necessary to mute the video for putting it on the home screen. You can either enable or disable it.
Minimal system resource and battery usage – Many people might think that this app will consume loads of battery for putting a video on the home screen. But let me tell you, this app uses as much less battery power.
Hope the article was useful and you have found the best wallpaper app for your Android.
Happy Androiding:-)