In this article, we will be talking about APN Settings and everything related to it that you should know. For eg., why you should change your APN, etc.
What are APN Settings?
APN means Access Point Name. APN is simply the Settings on your phone that are required information to connect to a Wireless Service. These APN can be changed with the Phone Carrier information. APN act like a bridge between your phone's carrier's cellular network and the public Internet.
Why APN is Important?
As said earlier, APN Settings are a necessity for connecting your phone to the Network Service provider. These Settings are in accordance with the Carrier network of your phone. Hence, these settings are very crucial.
Also read – Cingular 4G LTE APN Settings- September 2021
Why you should Change APN Settings?
APN Settings play an important role in Network connection. Generally, the APN Settings come as default with your phone but at times, you might want to change them a little bit for better connection settings or these might somehow get changed. At such times, you can change APN Settings.
How to Change APN Settings on Android?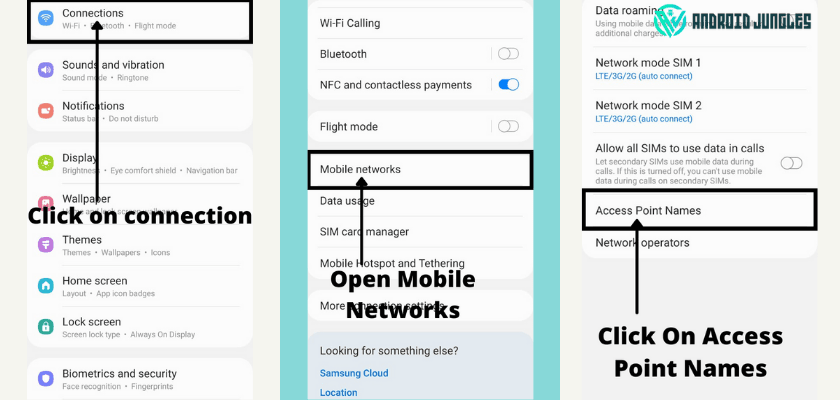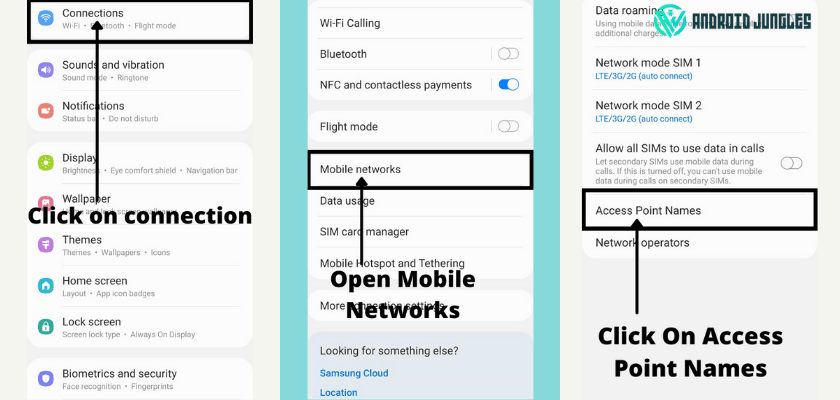 Given below is the simple method using which you can Change APN Settings on Android-
Go to Settings on your device.
Then go to Phone Settings > Wireless and Network Option.
In this tab, go to the Mobile and Networks option.
Now scroll down and tap on Access Point Name or APN.
Here, tap on the three dots at the top right corner of the screen.
Then select – New APN.
That's how easy it is to change APN Settings on Android devices.
How to Change APN on iOS?
First of all, go to Settings

>

Cellular

or

Mobile Network.
Now choose Cellular Data

Network

or

Mobile Data

then select

Mobile Data Options.
Here you can Set your APN

settings in the preferred way.
You are done here. If you have the right APN Settings I.e., username and password, then you can easily change the APN on iOS using the above guide.
How to Change APN on Windows?
Heres how you can change APN Settings on Windows.
On your Windows home screen, swipe left.
Go to Settings.
Scroll down and select Mobile+ SIM.
Then choose – SIM Settings.
Now turn on the Manual Internet APN.
Enter the internet information.
Hit Save.
You have successfully changed APN on Windows.
How to Change APN on BlackBerry?
Here is a simple guide to change APN on BlackBerry.
On your BlackBerry device, go to Settings.
Then choose – Network Connection> Mobile Network > Select APN.
Enter the APN settings you want and then, press Save.
For the MMS APN –
Swipe left to right and go to The Hub.
Now choose Text Messages.
Then Select Menu (…) > Settings> Text Messages> Advanced.
That's it. You have changed the APN Settings of your BlackBerry device.
FAQs –
What are APN settings of LTE?
APN is an identifier present in the LTE core network.
Why is my 4G LTE not working?
Poor or no 4G LTE Connection is a common problem and could occur for many reasons. To deal with this, you can try toggling off and on Airplane Mode, Restarting device, Changing Network settings, etc.
Why is my 4G LTE so slow?
There could be a number of reasons why your 4G LTE is slow. A lot of Cache that has been accumulated on your device, Network settings that aren't right, an outdated SIM card or no Network in your area, or even unused apps or widgets can be the culprit of slow 4G LTE.
Why is my LTE Slow?
There are a number of possible reasons why your LTE could be slow. A poor connection due to low network coverage in your area is the most common one.
Is LTE Better than 4G?
Unfortunately not so much. Because 4G is faster than LTE.
How do I Force only LTE?
– Go to Settings on your device.
– Then go to Connections> Mobile networks.
– Here, in the Network Mode, select LTE.
That's it. You have chosen LTE Network  Mode.
Must checkout – GoPhone 4G LTE APN Settings 2021
I am hoping that the above article was useful to you all. In case you have any more questions apart from these about APN, feel free to let us know in the comments section below. We'll get back to you as soon as possible.
Keep Visiting:-)
Happy Androiding…