Paint 3D is one of the most amazing apps from Windows PC. Photo editing and similar such things can be done variously through this app. This app can be used to add 3D effects to your images which was not possible in the MS Paint. In my opinion, this app is worth the try. However, if even after a trial you do not find it useful, you can simply uninstall it using the following it.
Here is an article dedicated to the method of How to Unsintall Paint 3D App in Windows 10. So here we go –
Uninstall Paint 3D App in Windows 10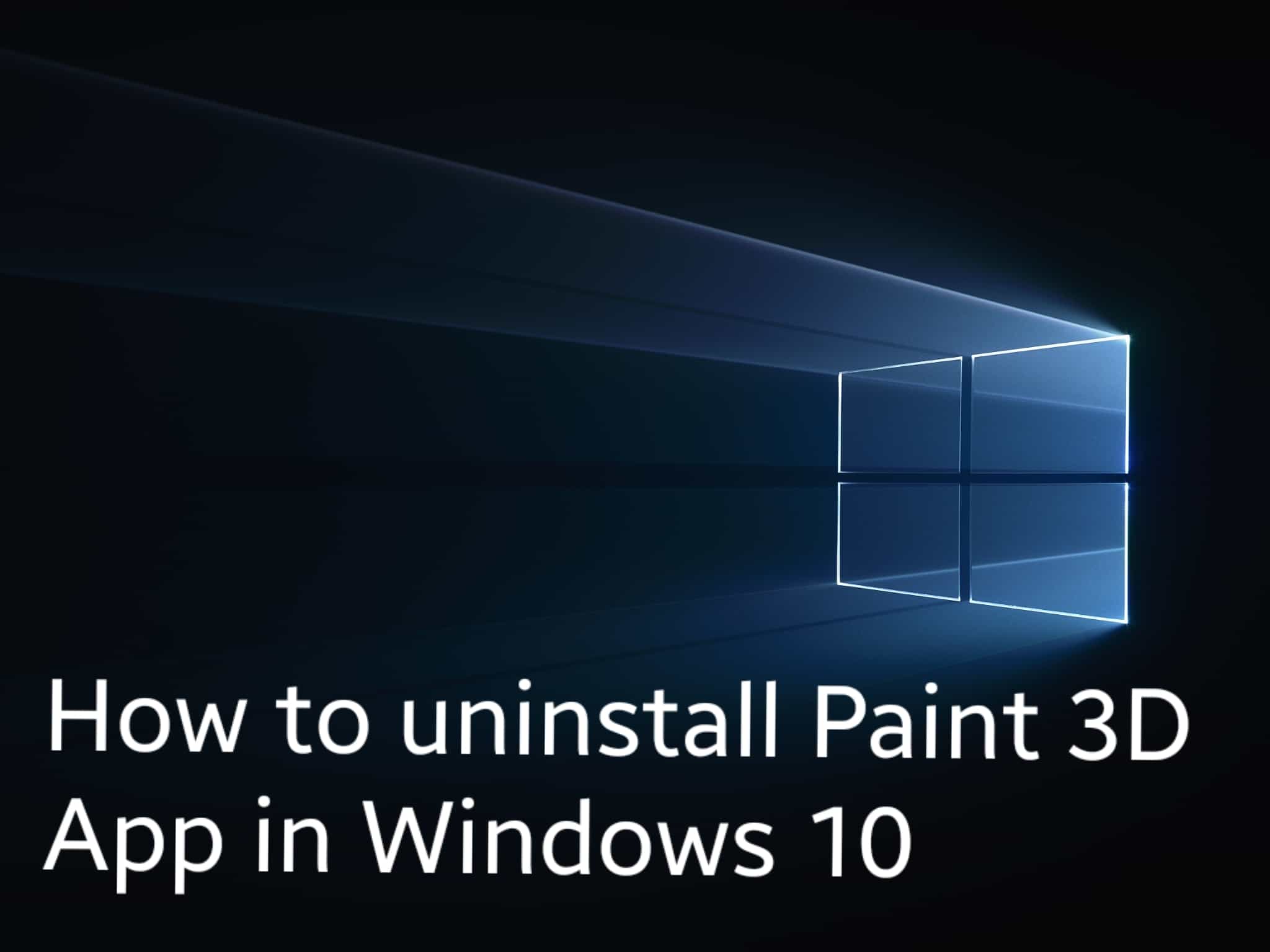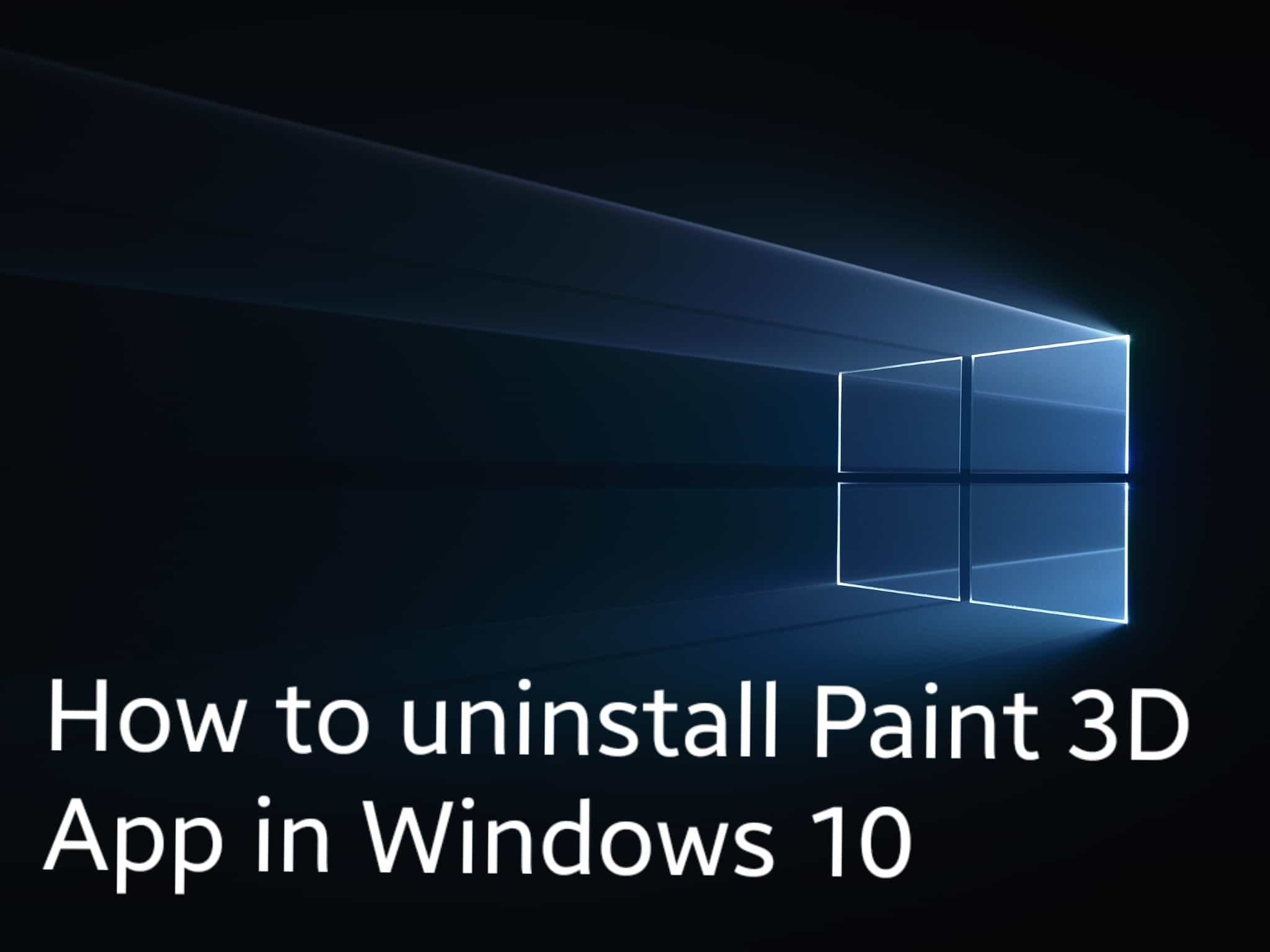 Here are the four different and effective method to uninstall Paint 3D on Windows.
Method 1. Uninstall from the Start Menu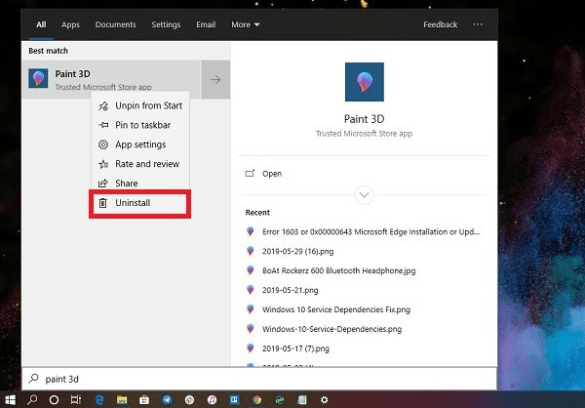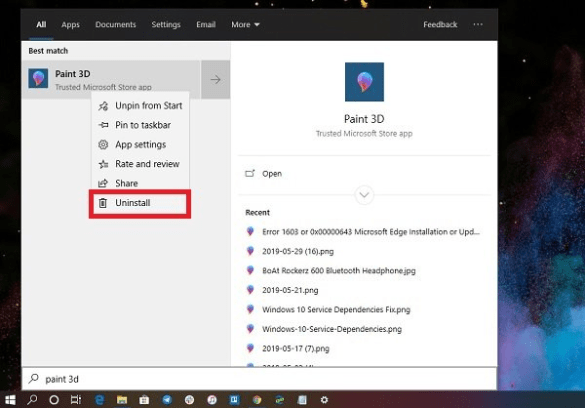 Firstly, click on the Start button and type Paint 3D.
When the Paint 3D App appears in the results, right-click on it.
You will see the uninstall option. Click on it.
Method 2. Uninstall Paint 3D using the Settings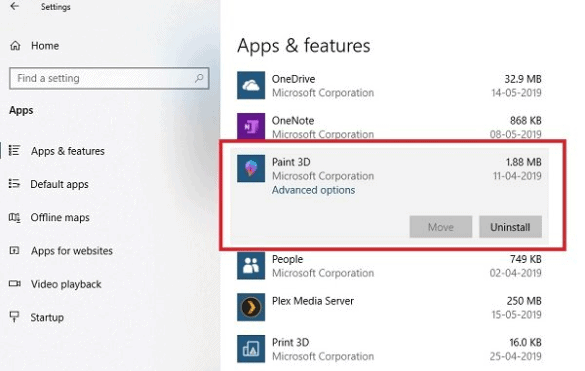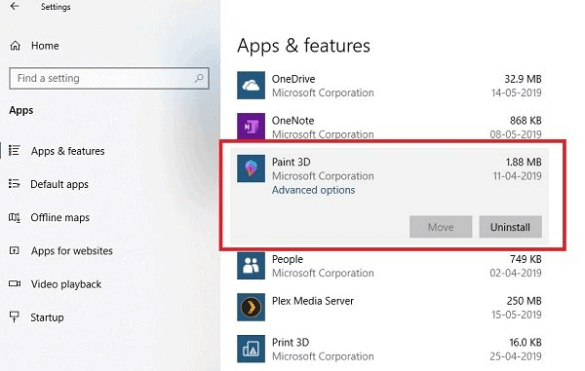 Go to the Start Menu and then to the Settings.
In the Settings, choose the option of System. Click on the Apps and Features.
Click on the Paint 3D App when it appears on the screen.
You will also see a menu with the app to Move and Uninstall it.
Click on Uninstall option.
Now you can move forward to the next step.
Method 3. Uninstall Paint 3D Using a PowerShell command
If you are a Power User, you surely know how to perform this method. But it is highly recommended that you use this method with utmost precaution since a small mistake can lead to huge mistakes.
Click on the empty space on the folder anywhere and choose the option of open PowerShell.
Now enter the below command in the Powershell.
Get-AppxPackage Microsoft.MSPaint | Remove-AppxPackage
Once the command is executed, Paint 3D will be uninstalled.
Method 4. Use a Third-party freeware to uninstall Paint 3D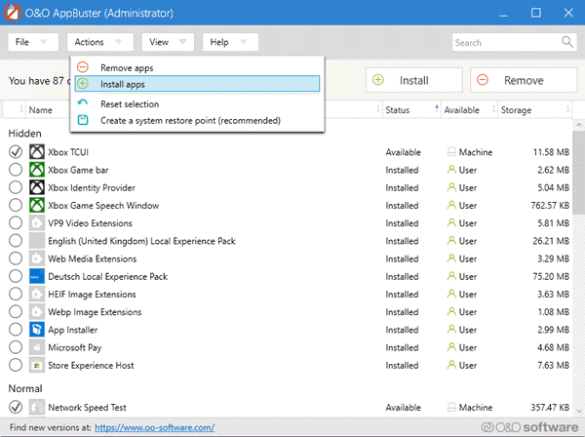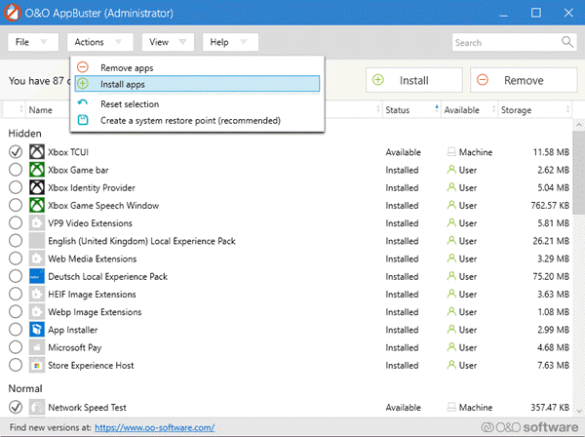 There are a number of third-party apps and software that one can use to uninstall Windows applications like Paint 3D, etc. One can use the CCleaner, AppBuster, or 10AppsManager, etc. to uninstall the Windows unwanted apps.
Hope you liked all the above methods and you have successfully uninstalled Paint 3D from your Windows 10. For more such articles, stay tuned with us.
Thank you for visiting:-)