Download Framaroot APK 2021: Framaroot Apk is an incredible tiny application that helps users root their devices with one click and no money at all we got to pay for.
If you are looking up for an easy and faster way to root your phone or in case of an immediate emergency for rooting your device, you are in the right place since Framaroot Apk proves to be one of the fastest and easiest ways to root your device.
This article will help you know what exactly Framaroot Apk is and download and install and use the Framaroot APK. We have also mentioned some of the key features of this tool and how you can execute scripts with Farmaroot and unroot procedure. Keep reading the article for more.
What is Framaroot APK?
Framaroot APK is one tiny application that helps its users rooting their android devices with one click. With this PC tool, you can root your Android device with one simple click.  It helps you in saving additional efforts and ensuring a safe rooting process without caring about any risk.
Basically, Framaroot has several Android Exploits for rooting and unrooting processes for Smartphones and tablets. It explores each device by its Model, operating System, Chipset and runs a set of commands that turn the exploit into a rooting opportunity. This allows the app to root or unroot your Android device with just one click.
This Framaroot is compatible with several popular manufacturers like Huawei, Samsung, Oppo, YU, ZTE, LG, HTC, etc. However, most of the antivirus software count Framaroot APK as a malware sort of stuff. Hence you will need to deactivate any antivirus software that you have installed on your device. You can count that as a prerequisite for the app downloading process.
Download Framaroot APK 2021
| App Name | Framaroot |
| --- | --- |
| License | Freeware |
| File Size | 1.25 MB |
| File Type | APK |
| Compatible With | Android 4.0+ Version |
| Version | 1.9.3 |
| Language Support | English |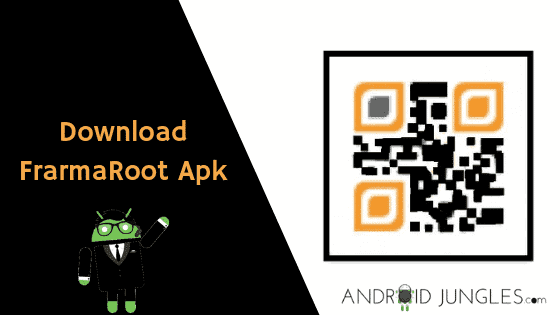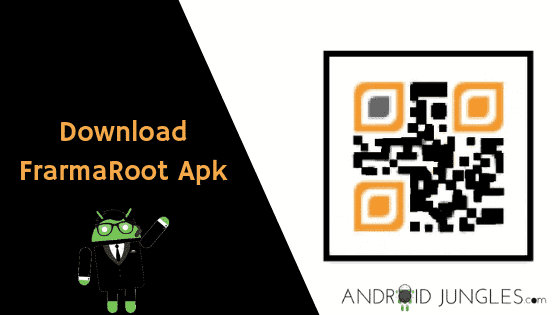 Note: If the Framaroot APK app does not work well on your device, you can go for alternatives such as KingRoot, Root genius for mobile, SRS Root, Towelroot, iRoot, 360 Root, etc.
How to download and install Framaroot APK?
The process for downloading and installing Framaroot APK is much easier than it seems and requires just a few clicks. However, note that Framaroot APK is not available on Google Play Store to download. Hence, you will have to download it from the Official website of Framaroot, but that too for Windows PC since there is no version of the application available for Android devices yet.
And hence,  you will have to download its latest version from a reliable website, like ours, and then download their PC application for Framaroot and install it on your Windows PC. As this is a PC-based program for rooting your android device, you will have to connect your Android device via a USB cable to the computer.
Also, keep in mind to have a backup of all of your personal data before starting this process since you may lose it while the rooting of your device is going on.
Step 1. To begin with, download; since the app is not available on the Google Play Store, you will have to download it from the link given above.
Step 2. Once you download the APK file, install the app by clicking on it. If you come across a message like Installation blocked or Install Error, you will have to work on the Android settings of your device. Not much, enable the unknown sources option.
For which, go to the settings of your device> Security> Unknown Sources.
Step 3. Next, click on the folder, and it will begin the installation process soon.
Step 4. Once the installation process completes, you can start using Framaroot App for rooting your device with it.
How to Root your device by using Framaroot APK 2021?
Do note that Framaroot is a rooting app and does not modify superuser commands. We will need SuperSU, one of the best command apps for rooted devices. You can download this app directly from Google Play Store, but it will be of no use if your device is not rooted.
Hence, after rooting through exploits, Framaroot APK automatically installs SuperSU for checking commands. To root your device with the help of Framaroot APK, you will have to perform the below few steps.
Step 1. Once you have downloaded and installed the Framaroot APK App on your Windows PC through the link given above, open it.
Step 2. On the homepage of Framaroot, you will come across the option to Root. Click on it.
Now the app will check for potential exploits in your device. If you have an android with versions 1.5 to 4.5, the chances are good, but if you are operating the latest Android version, there is little chance of finding exploits.
Step 3. When the app is done scanning for exploits, you will be shown the options given below.
Exploit Successful: Meaning Framaroot found exploits on your device, and it is ready to be rooted.
Your device seems not vulnerable to exploit: meaning your phone is too secure to find an exploit and cannot be rooted.
Step 4. If you end up in the second option, you will have to manually root your device by the USB Debugging method, or else you can try other alternatives to this app like 360 Root Apk, SRS Root APK KingORoot, etc.
Step 5. If you see an Exploit Successful Message on your screen, then click OK.  And then go to available exploits. Try with each of the exploits found, and your device will be then rooted with any of the exploits.
Step 6. When you have rooted our device completely, you will come across three options- Execute Script, Unroot, and Install Super SU. Choose any of the options when your device is rooted at last.
Your device, after restarting, is now completely rooted. You can check that through several root checker apps available on the Google Play Store.
Must Check: Download and Root with SuperSU Zip using Custom Recovery [v2.82 APK and Zip]
How to Execute Scripts with Framaroot?
One of the most used features by Core Android Developers is Executing Custom Script. You make use of this feature for testing the highest limits of the performance of your Android. It is also in terms of Speed and storage. Moreover, you can create and make newer features with the help of this one.
Executing the Custom Script through Framaroot will make changes to the root folder of Android. Hence, it would be recommended to avoid this sort of risk if you are only a beginner. For executing scripts, here is what you got to do:
Step 1. The first step is a sort of pre-requisite. Your device should be rooted and running in with SuperSU.
Step 2. Open the Framaroot App. In its Dashboard, click on the option of Execute Scripts.
Step 3. Now there, create a custom script, or you can also upload a script.
Step 4. And now execute.
As simple as that. You are done with Executing Scripts.
How to Unroot your device by using Framaroot?
If you are going to root or unroot your Android device via Framaroot, let me tell you both are the easiest to deal with this app. If you, at any point, think that your device needs to be unrooted, you can bring that into action by following the few steps given below:
Step 1. Before unrooting the device, just once for a safety, check if your device is rooted correctly with SuperSU.
Step 2. If it is rooted, you will come across the Unroot Option on the screen in the app.
Step 3. Once you click on the option of Unroot, you will see a message pop up, for which you will have to press on the Start option for continuing with the process of unrooting your device.
Unrooting is comparatively a risky process than rooting since you may experience the device bricking, shut down, or sudden restart. The device will by itself restart after unrooting.
Features of Framaroot APK:
Below are some of the advantages, or you can say, features of Framaroot Apk that you should look at at once.
Easy To Use: Once you download and install Framaroot APK, which is also an easier method to follow with only a few clicks, you can perform the rooting of your device in no time. All you have to do is a few taps on the screen while the app is open, and your aim will be accomplished in no time.
One-Click Root: Dissimilar to other tools, Framaroot helps you with multiple exploits that would help root any android device. When you open the app, you come across a big button that will directly lead you to the rooting process.
MOD APK Support: Framaroot APK helps your mobile root perfectly and enables several Mod Apks that require root access. So you can install Spotify Premium APK, Facetune Mod Apk, Gamekiller No Root Apk, etc., such as root-requiring apps on your device.
SuperSU Installation: Framaroot 1.9.3 Apk installs the SuperSU by default once you root your device with it. #SU is a command that is used for Root-level permissions in operating systems. You can perform all those functions with SuperSU.
Execute Scripts: You can also execute custom scripts in the Operating system with the help of Framaroot. These scripts could be exploits or mere tweaks to the already existing operating system.
Safe to use: Framaroot Apk is a safe and one of the most popular, commonly used rooting apps used by millions of people all across the globe. And as such a huge mass is dependent on this app, it surely is safer to use.
Unroot easily: Framaroot APK provides you an option to unroot your device as easily as you rooted it.
Free of Cost: Unlike some of the safer methods of rooting your device with fewer efforts and time, Framaroot APK comes with a free usage package. You do not have to pay a single penny for using this device.
Root Without PC/ Computer: You are no more obligated to use your Windows PC or computer to root your device. You can do so directly from the App.
Others: You can also check the root status after rooting your device, easily install SuperSU, Secure root, or even cancel if you think it is harmful. With the Framaroot APK, you can root as well as unroot your device.
Final Words:
This article shows you how to download, install, and use Framaroot APK to root your device. We have also shared with you all the highlighted features of the same. Being one of the best tools to root your Android devices, you can perform the task in almost all the android devices in a few easy steps with no money or another pre-requisite.
You get to root your device with lesser efforts in a shorter time or perform other tasks like FRP Bypass on rooted devices, read and reset more guest locks, Tmobile Sim Locks rather than rooting your device. All you need is the device that you want to root. With just a few clicks, you can actually root your device in no time.
In case we missed something worth mentioning, you can let us know in the comment section below. Also, if you come across any problems while installing or using the Framaroot or any related matters, feel free to drop a comment in the comment box below. We will be glad to help you out. I hope you found our article of some use. Thank you for reading our post. Please keep visiting our page Android Jungles for more such tech-oriented things.
Join us on Facebook, Twitter, and Instagram for Tech related Updates. Also, make sure to Subscribe to our Newsletter if you wish to keep updated with the technological stuff. If you have any doubts or questions regarding the Framaroot APK, feel free to leave a comment in the comment section below.
Happy Androiding😊