While fans are eagerly awaiting the Xiaomi Mi A4 to continue the Mi A series, Xioami is still busy correcting the Mi A3 Android 10 OS. Finally today another step has been taken by Xiaomi to tackle the errors with Android 10 on Mi A3. From this article, you can download Xiaomi Mi A3 Android 10 Update.
Do check – Download Poco F2 Pro HD Wallpapers, Launcher, Ringtones
Mi A3 has been an unlucky device for users since it had to go through a series of hurdles when coming to the Android 10 stable update. The extend of these hurdles went so far that users came to the point of demanding refunds for poor service. This is quite indigestible for a brand like Xiaomi that keeps up their devices to the latest updates.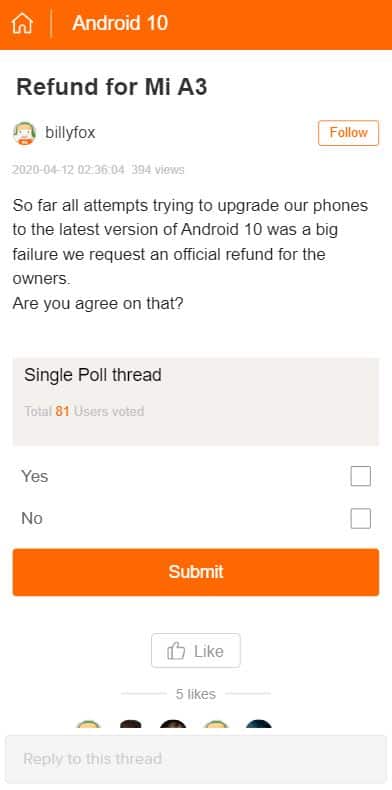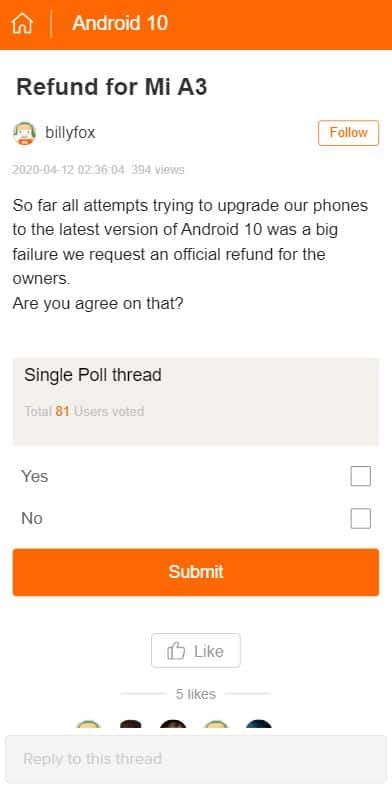 Despite getting so many updates, users still faced bugs and errors while using the Android 10 OS on Xiaomi Mi A3 device. After all this chaos, Xioami, as always did what it does for the users.  It released another Android 10 Update that changed the build number from 11.0.11.0.QFQMIXM to the latest version V11.0.14.0.QFQMIXM.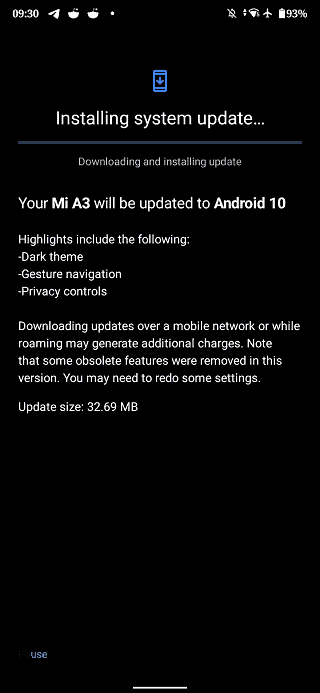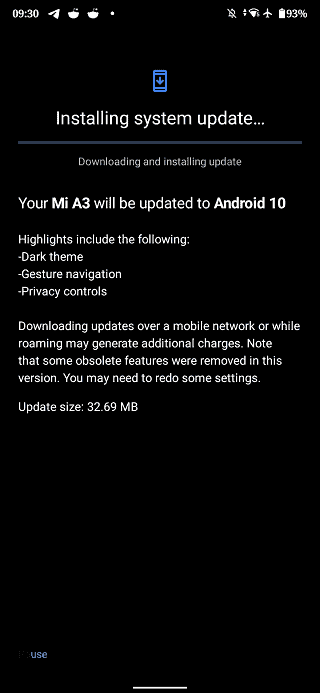 This update proved to be much more stable and users shared a positive response to it. A Reddit user shared their positive feedback for this update –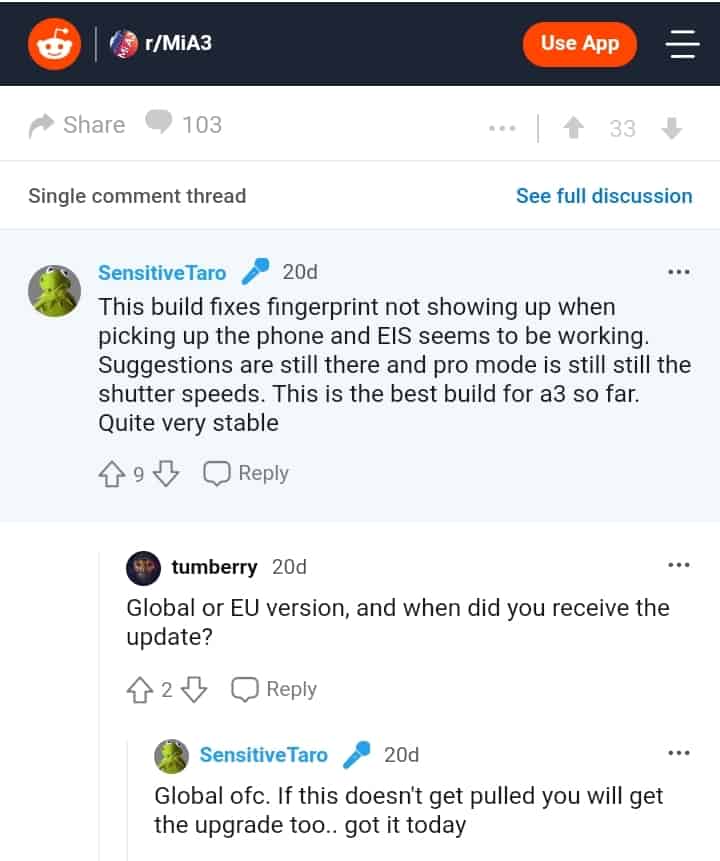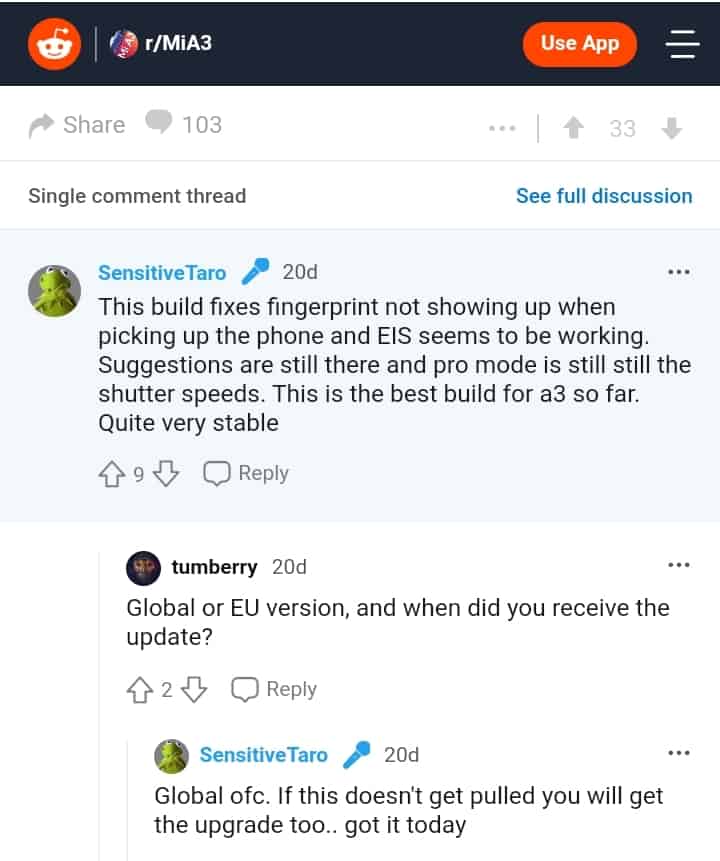 Download Xiaomi Mi A3 Android 10 Update
Below is the link for the Android 10 stable update for Xiaomi Mi A3-
Codename: laurel_sprout
Channel: Global Stable
Version: V11.0.14.0.QFQMIXM
Download Xiaomi Mi A3 Android 10 Link
I hope that the article was useful. Do share your experiences with us. We will be glad to hear from you.
Also see  –
Happy Androiding:-)