OnePlus' Oxygen OS is everyone's favorite. It is known that people who use devices from other OEM's unlock their bootloaders and void their warranties, just to experience this magnificent interface on their devices. Keeping that story aside, OnePlus is one such OEM that is known for delivering timely updates. OnePlus 7T and OnePlus 7T Pro have received the Oxygen OS 10.3.4 update very recently and now Oxygen OS Open Beta 7 for OnePlus 7T and OnePlus 7T Pro is made available.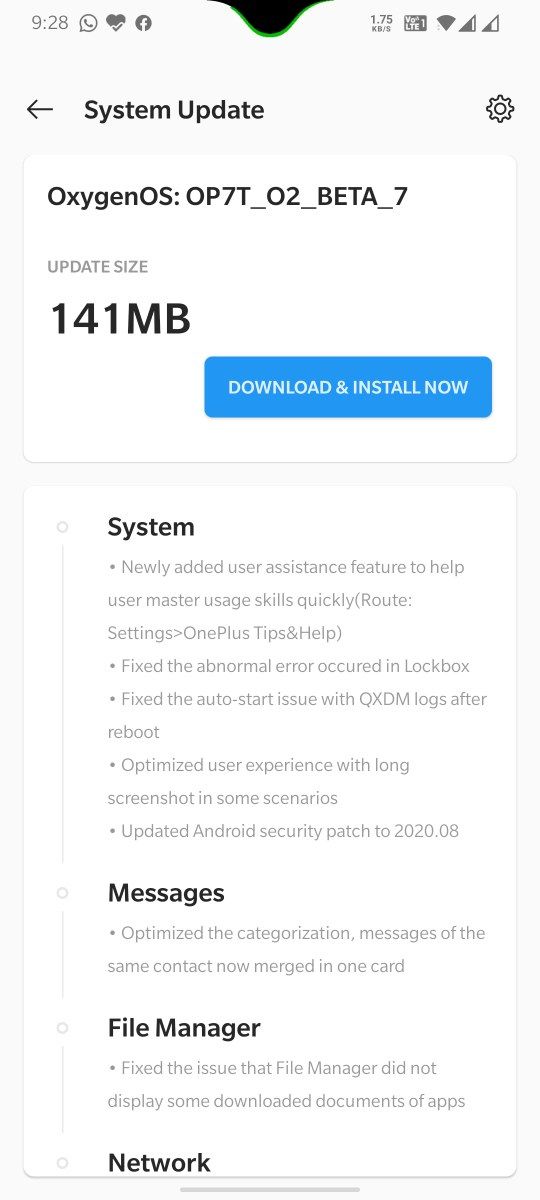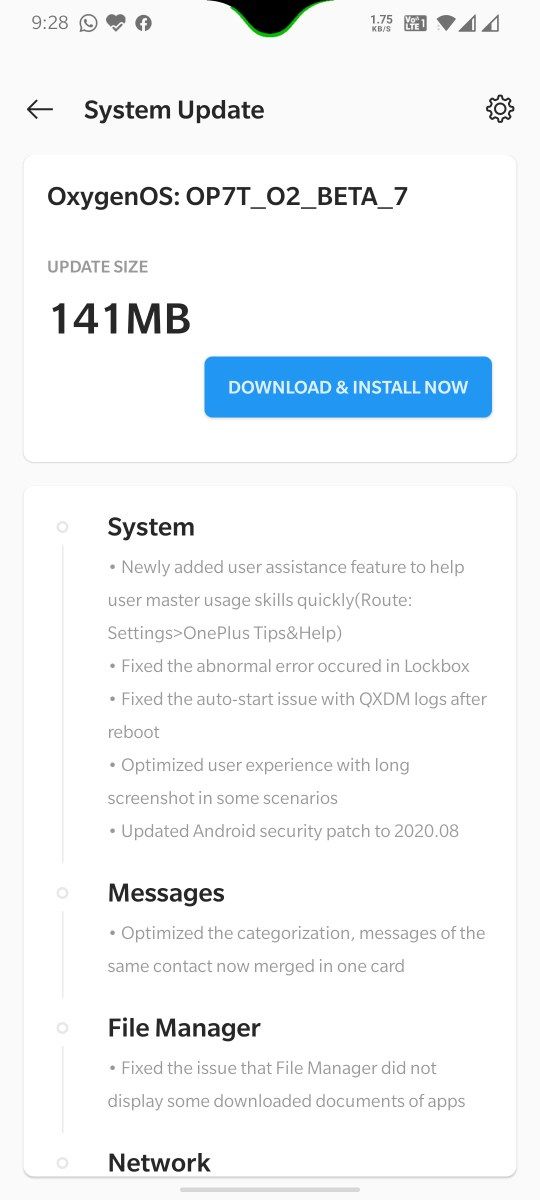 Although OnePlus has not provided any information around the update, the users took it to the OnePlus Community by sharing the screenshots of the update screen and changelog. As you can see in the image, this is a big changelog, at least when compared to the previous Open Beta update.
For starters, the users will get user assistance features which they can use to enhance and master their usage skills. To access this feature, you can navigate to settings and then open OnePlus Tips and Help. Here you will be able to find the feature. A lot of Beta users have reported that they are facing long screenshot issues and now with this update, OnePlus has optimized it.
Also, read – OnePlus 2020 Screen Technology Communication Meeting to take place on 13 January
Not just that, OnePlus has also added two new fixes in regard to the abnormal error that occurred in the Lockbox and also fixed the auto-start issues with the QXDM logs after reboot. With this update, OnePlus 7T and 7T Pro have received the August 2020's security patch. OnePlus have also optimized the categorization in the message application for Indian users.
File manager seems to have some issues lately, not anymore as OnePlus has now fixed it on the Oxygen OS Beta with this latest update. Last but not least, OnePlus now has also improved the stability of the Wi-fi transfers.
Download Oxygen OS Open Beta 7 for OnePlus 7T and OnePlus 7T Pro
Download Oxygen OS Open Beta 7 for OnePlus 7T (Global)
Download Oxygen OS Open Beta 7 for OnePlus 7T (India)
Download Oxygen OS Open Beta 7 for OnePlus 7T Pro (Global)
Download Oxygen OS Open Beta 7 for OnePlus 7T Pro (India)