In this Article, we are sharing with you all the method using which you can fix Computer randomly restarts Windows 10.
A lot of users have reported that they experience Computer randomly restarts Windows 10. So for all of them, here is an easy guide that will help you get rid of this error with a loss of solutions at hand.
Reasons for Windows Automatically Restarts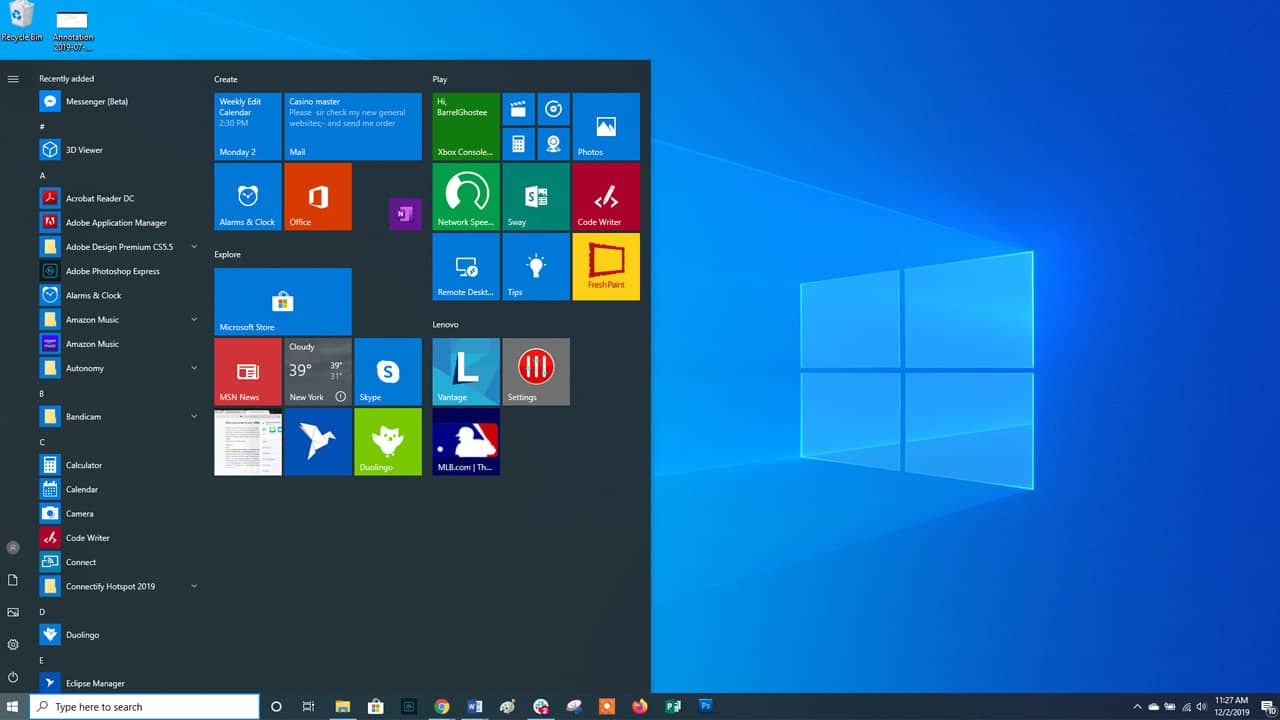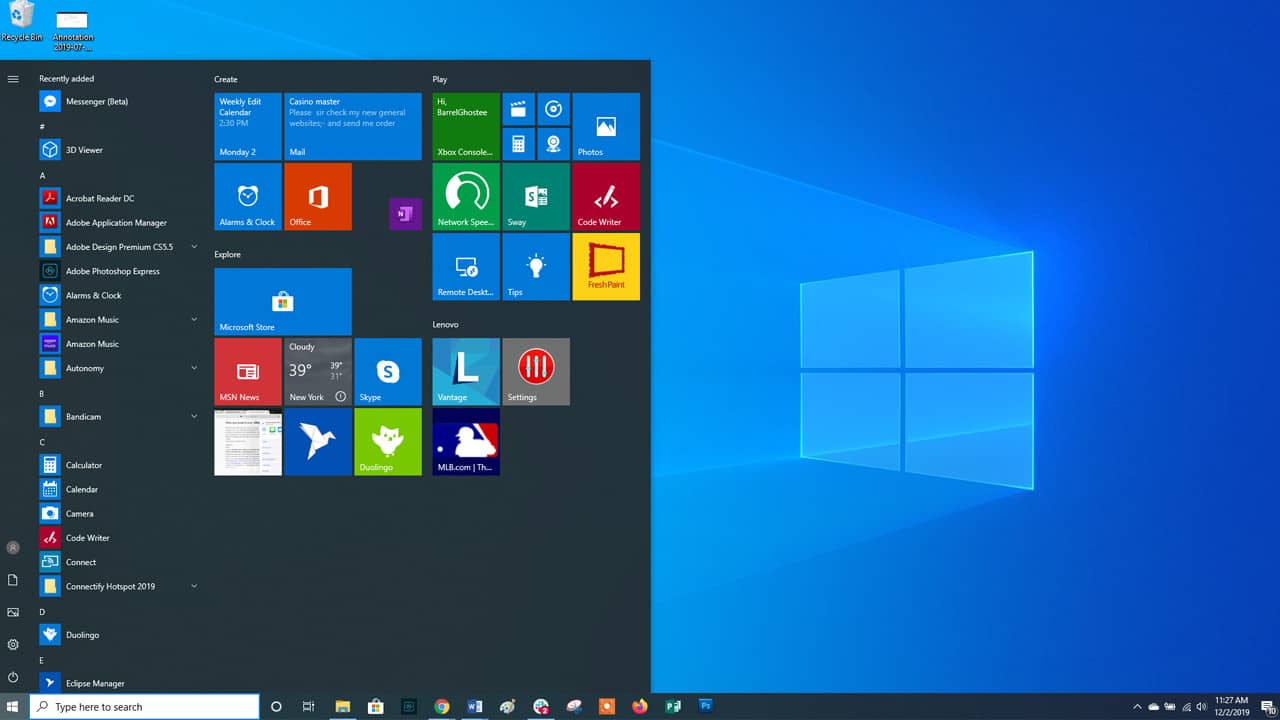 There are a number of reasons why Windows Automatically Restarts. One of the most common being that Windows is performing self-maintenance. Basically, your Windows restarts automatically so as to fix the Blue Screen of Death (BSOD) error.
If any hardware component is failing on your PC, Windows will automatically restart without giving you any sort of warning.
Outdated drivers, power supply problems, issues in the Graphic card or its overheating or even a virus or malware could be responsible for Windows automatically Restarting.
Even the ntoskrnl.exe includes cache manager, kernel, memory manager, security reference monitor, and scheduler. The same is also responsible for process and memory management as well as hardware virtualization.
Also read – Download Cisco Packet Tracer All Version For Free- 2021(Updated)
How to fix Computer randomly restarts Windows 10?
Given below are 7 different methods using which you can fix Computer Randomly Restarts Windows PC error.
Solution 1. Turn off Fast Startup
To begin with, on your Windows PC, Click on Start.
In the search bar, type Control Panel, and then hit Enter.
Now choose Hardware and Sound and click on Change what the power buttons do under Power Options.
Here, Uncheck Turn on fast startup under Shutdown settings then click on Save changes.
Lastly, restart your PC.
Now see if the issue still shows. Hopefully, Computer Randomly Restarts on Windows 10 should be fixed by now.
Solution 2. Disable Windows Automatic Restart
To start with, right-click on My Computer or This PC and choose Properties.
From the menu on the left hand, click on Advanced System Settings.
Go to the Advanced tab and under Startup and Recovery click on the Settings button.
In the System failure tab, uncheck "Automatically restart" and hit OK.
Lastly, click on Apply> Ok and Restart PC.
Although it should yet If this method doesn't work, you can try out the next one!
Solution 3. Change Power Options
First of all, right-click on the Power icon on the taskbar.
From the menu of options, select Power.
Then, from the front of your current plan, click on Change plan settings.
Now select Change advanced power settings.
Go down to Processor power management.
Then click on Minimum processor state and set it to a low state like-  5% or 0%.
Lastly, click on Apply> Ok and Restart PC.
Checkout – Download IMO For PC- WINDOWS / MAC
This method should fix Windows Restarts Automatically. In case it isn't helpful, try out the below one.
Solution 4. Update BIOS
This is a very sensitive process and hence you will need to be of utmost care regarding this one.
Firstly, we will need to know the current version of BIOS. For this, together press the Windows Key + R keys.
this will open the Run box. Here, type msinfo32 and press the enter key.
This will open the System Information.
Here, you will be shown the BIOS Version/Date. Simply note down the manufacturer and BIOS version.
Now go to the Official Site of your Manufacturer.
Here, enter the computer serial number or click on the auto-detect option.
Then from the drivers list, click on BIOS and then download the recommended update. Just make sure to not interrupt this update by turning off your PC or any other disturbance.
After the update is finished, click on the exe file.
That's it. This should not just Update BIOS but also fix the Computer randomly restarts Windows 10 issue.
Solution 5. Update Graphic Card Drivers
Open Run box by pressing together the Windows + R Keys.
Once the box open, type devmgmt.msc and press Enter so as to open Device Manager.
Now click on Display adapters.
Then right-click on your Nvidia Graphic Card and choose Enable.
Now right-click on the graphic card and choose Update Driver Software.
Now choose – Search automatically for updated driver software and wait until the process is completed.
This should help you solve windows automatically Restarts error. In case it doesn't, you can always follow the below solutions.
Solution 6. Reinstall Graphic Card Drivers
Open Run box by pressing together the Windows + R Keys.
Once the box open, type devmgmt.msc and press Enter so as to open Device Manager.
Now click on Display adapters.
Next, right-click on your NVIDIA graphic card and choose Uninstall.
Select Yes for Confirmation.
Now press Windows Key + X again and then choose – Control Panel.
Here, select Uninstall a Program.
Also, make sure to uninstall all that is related to NVIDIA.
Restart PC.
Now again download and install all the NVIDIA Graphic card Drivers from the official site. See if the error still continues. Unfortunately, if it does, you can always try the other methods given below.
Solution 7. Perform System Restore
Here is how easily you can perform a system restore to Fix Computer Restarts Randomly on Windows 10 –
Open Run box by pressing together the Windows + R Keys.
In this Run box, type sysdm.cpl then press enter.
Go to the System Protection tab and select System Restore.
Here, click Next and select the desired System Restore point.
Now from here, simply follow the given instructions on the screen so as to complete the process of system restoration.
Lastly, Restart the PC.
I hope the above article helped you in fixing Computer randomly restarts Windows 10. In case you are still stuck with the same error, feel free to let us know in the comment section below. We will get back to you as soon as possible.
Keep Visiting:-)