In this article, we are going to share the best Android apps for Writers. Yes, it will improve your writing experience as well as it is easy to use. No matter whether you've just started out as a writer or already gained extensive experience that made you a top professional, you are probably wary of making mistakes as most people are.
And this is understandable because it would be really embarrassing to have a reader call out some of your failures. That's actually the reason why you should consider using editing tools. There is a myriad of applications designed specifically to make the writing process more efficient. Let's dig deeper and consider what makes them so necessary!
Firstly, as mentioned above, editing apps make the writing process much more efficient. This means that you will no longer have to double-check your text for spelling errors and redundancies. These writing mistakes can be spotted by apps almost instantly. Moreover, you'll get recommendations on how to correct them. This way, the writing process will be a whole lot ordered and quick. You'll be able to save a few hours that are usually spent on editing.
Also, your work will be less stressful. This is especially true if you are publishing books or articles on your own. As you might understand, a few mistakes can have the potential to ruin your reputation. High standards and industry demand probably feel like a burden on your shoulders. But by using editing apps, you can stop worrying about possible errors. Instead, you are able to fully focus on the content of your writing. Improving your skills and growing as a writer also become much easier this way.
5 best Android apps for top writers
Now that you realize how beneficial editing tools are, let's consider some apps for writers.
Grammarly Keyboard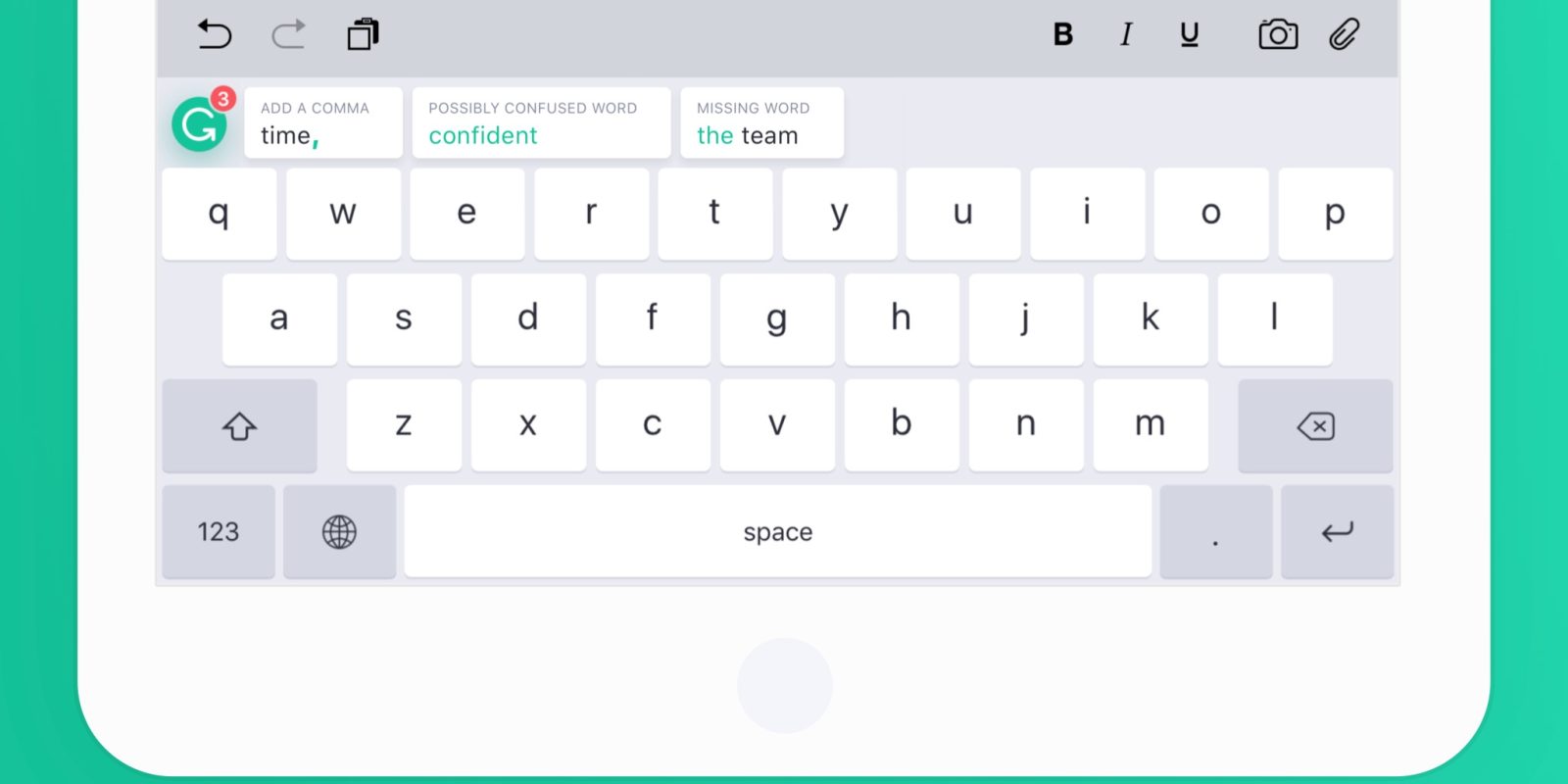 Of course, writing with a virtual keyboard is not a perfect way to create texts. But unfortunately, it's unavoidable in some cases. Luckily, there is a great solution for writers, which is a Grammarly Keyboard. This free tool has some basic features like auto-correction for spelling errors and grammar issues. If you download an app, you'll also get an advanced punctuation checker. Grammarly Keyboard also offers decent vocabulary enhancements for your texts, so you can be sure that your writing will be of the highest quality.
Novelist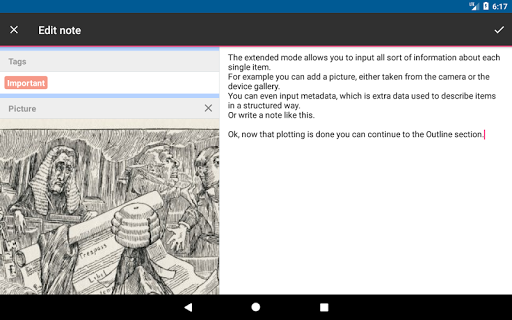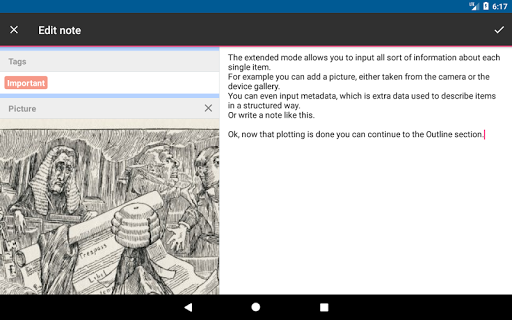 This is another free app with great features for authors, especially those who write novels. It provides a text editor with advanced formatting options, comments, revision history, and autosave. You can back up and restore your content using an internal, external, or cloud storage provider. Novelist allows you to set specific writing goals, like your desired word count or due date. With the help of this app, you can rack your chapter-to-chapter progress until you complete the book. What's more, there are numerous templates available for different writing purposes. But in case you don't like any of them, you can easily create your own template and customize it according to your needs and preferences.
Writer Plus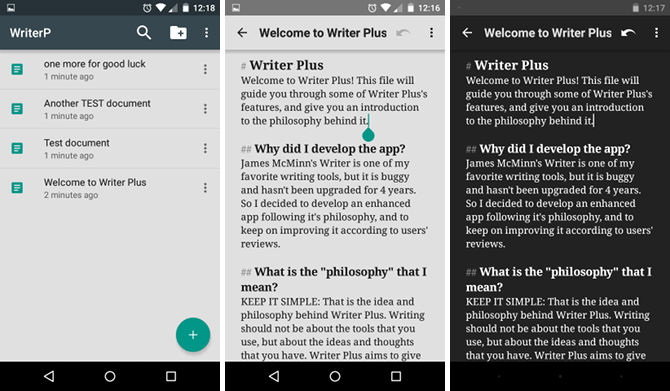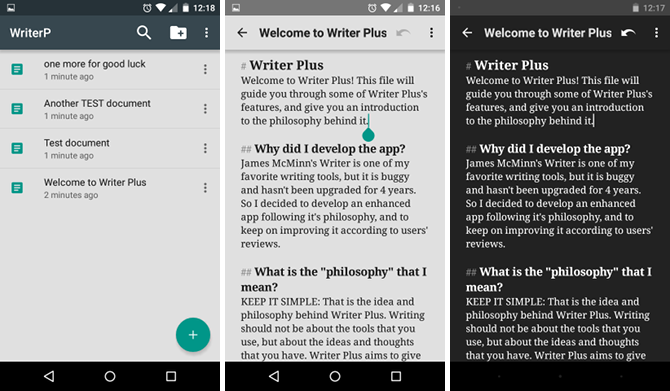 This is a handy writer app, which is basically the enhanced version of James McMinnin's Writer. Today, it's one of the most popular writing apps for literary anything, from poetry to academic writing. Writer Plus is used by top authors and even really pro essay writers that work at world-renowned companies that help students manage their assignments. It's really helpful to see the list of essay writers on one page and choose the person the most convenient for your task. Pro writers prefer the Writer Plus app because it has a bunch of features, including editing in different languages and formatting. You can create headers, undo and redo changes, work at night more and share your texts. The app is quite easy to use thanks to its minimal user interface and simple navigation. Anyway, there is also a quick guide on how to use everything, so you won't have any challenges.
JotterPad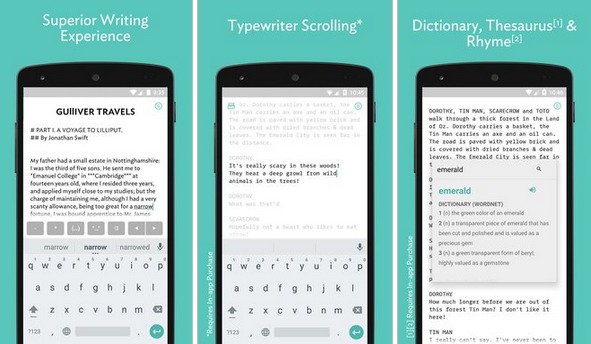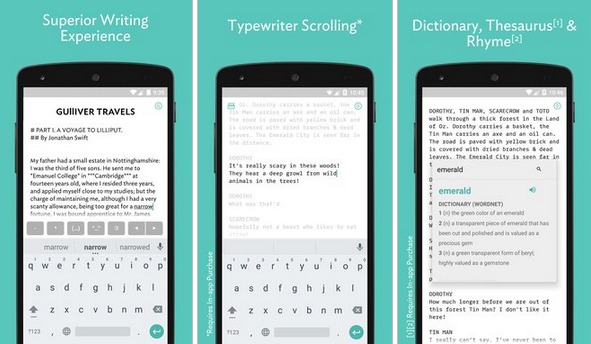 The app is equipped with a versatile editor that supports both Markdown and Fountain syntax. You can also transform your text from plain to rich format with just a simple click or highlight. However, if you are an experienced user, it must be more convenient for you to write by using the syntax. What's more, this perfect writing assistant makes your research much easier since you can look up word definitions, antonyms, or synonyms in its built-in Dictionary and Thesaurus. Can you imagine that it even has a Rhyming Dictionary that helps you to figure out which words to pick. JotterPad also allows for the readability check so you can make your text more clear and concise.
Character Story Planner 2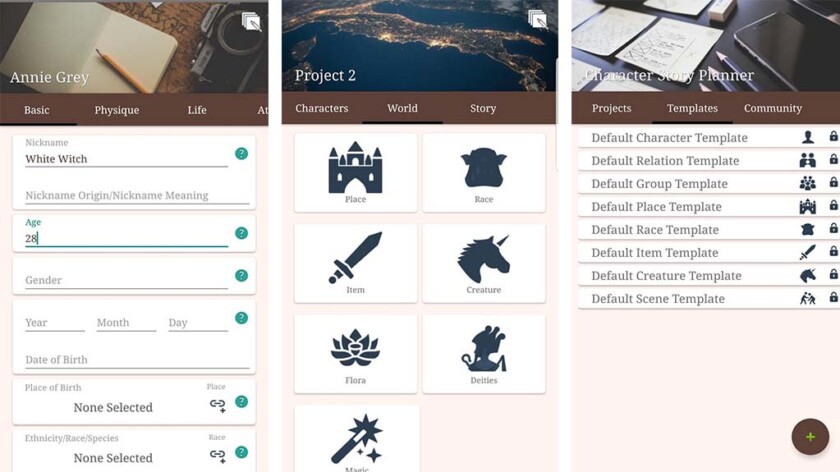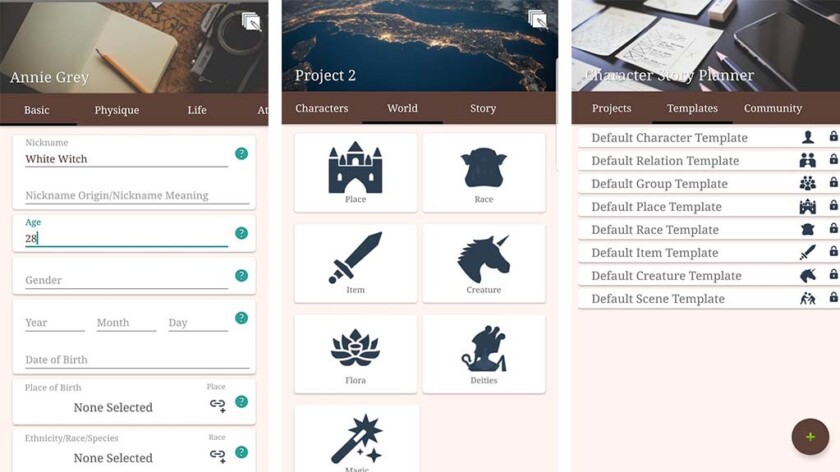 In fact, Character Story Planner 2 is not an editing tool. This is an app for table gaming. But why is it on the list of apps for writers? Because Character Story Planner 2 can be a great resource for novelists. It helps to plan and build a story as well as to develop characters, races, groups, and relations. Actually, you can make up an entire world with its own rules and places. The app enables creating scenarios, various types of scenes, and story events. Since it's absolutely free, you can write a whole book in Character Story Planner 2 and then transfer it into a word processor.