Windows Modules Installer Worker is a Windows service that checks for new system updates and installs them when available. Just like any other system service, this one too consumes resources. Thus causing a load on the system at times. It may consequently lead to 100% risk usage or freezing of the system.
The file name of this installer is TiWorker.exe. TiWorker.exe causes an issue on Windows 7/8/10 which is related somehow to High Disk Usage. The Disk Usage of  WMIW leads to a very high disk usage exceeding at times to over 50%. This can exceed even more some times resulting in overall freezing of your system.
However, there is nothing to worry anymore as we have got the solution to this problem for you. In the article below, we are sharing with you all the steps that might help you with the issue. So here we go –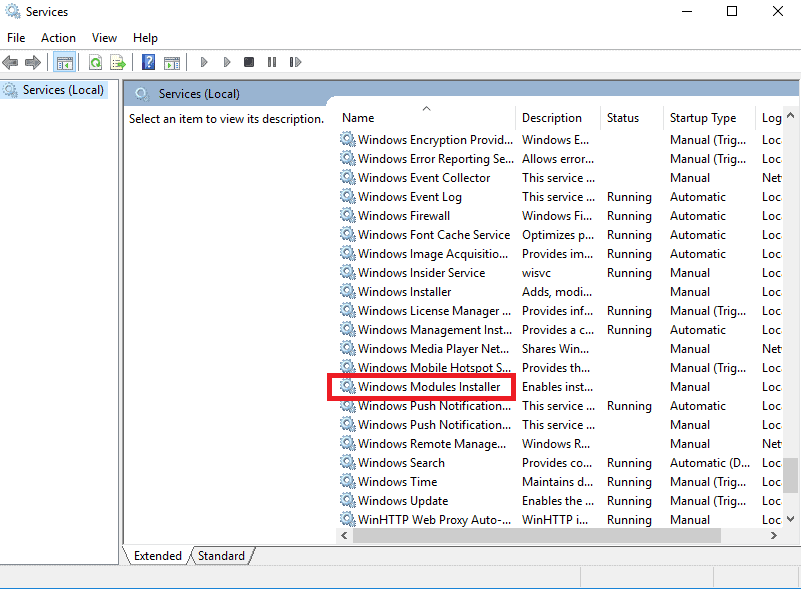 Windows Modules Installer Worker High CPU & Disk Usage in Windows 10
To begin with, check if the Windows is running the Scheduled Automatic Maintenance task and if yes then just give some time for this process. This time may extend to a few hours. If you do not know where the Settings of this process is, then just follow the path – Control Panel> All Control Panel Items> Security and Maintenance> Automatic Maintenance.
As a precaution, it is always better to scan your PC for any kind of virus or malicious file and normal functioning of the PC using a Software.
When the Windows is running an update, this WMIW usage generally goes high. If there is no update running, just check for an update once over the Windows Modules Installer Worker and if there is an update, install it.
Another thing you can do is try to kill the TiWorker.exe process by using the Task Manager. Once restart the WMIW and then start it again. Then see if it works.
Run the DISM Tool and System File Checker. This will replace corrupted system files and fix a corrupted system image.
If none of the above things helps, you can disable the automatic Windows Update. To do so, press the Windows + R Key together and this will open the Run Box. Then run the command 'services.msc'. Then search for Windows Modules Installer Worker in the list and double click on it to open the Settings. A Settings window will now pop up. The Mode is generally set to Automatic. Change it to Manual. In the services.msc window, enter Windows update. Again change the mode from Automatic to Manual. In case you have a Windows 7/8.1 open the Control Panel. Then click on Windows Update and lastly Change Settings. Finally, alter the Settings to  'Check for updates but let me choose whether to download and install them'.
Once the above procedure is completed, restart the system. Basically, the above process has set the Windows Updates to Manual Mode. This way the WMIW will not keep checking for updates by itself and thus not cause any heavy load on the system.
Hopefully, the above workaround has helped you all in solving the Windows Modules Installer Worker High CPU and Disk Usage issue. In case you want to share anything, let us know in the comment section below.
Thank you for visiting:-)