Windows Defender is the default and inbuilt antivirus for Windows PC. This defender is sufficient enough for normal activities. Though it may not be sufficient for extreme situations.
However, Windows defender is a resource hog and hence it should work well with Windows  10. However, there are times that this Windows defender does not with Windows 10. This is because of the Group policy. But not to worry anymore since we have the solution for you.
If you are receiving the Windows Defender turned off by Group Policy message, then you will have to enable it from the Group Policy or Settings or by tweaking the registry. Here are the three methods and how you can do that to enable Windows Defender.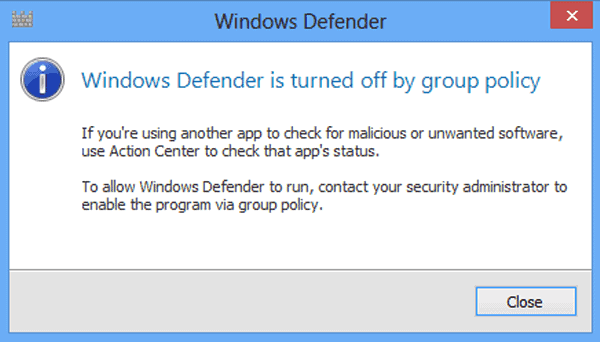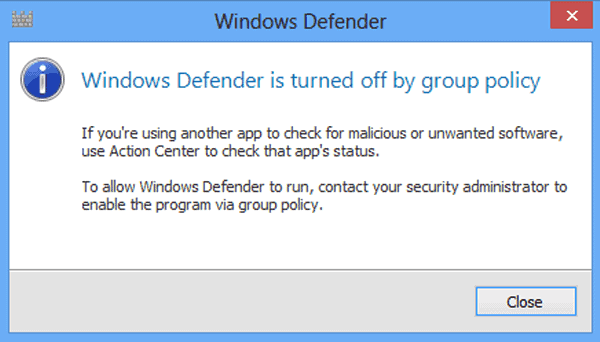 Enable Windows Defender using Group Policy
The Group Policy setting turns off the Windows defender. Hence, for enabling the Windows Defender, we will have to disable the settings. Only then will the Windows Defender look for malware or viruses on the system.
For enabling the Windows Defender with the help of Group Policy, open the Run Box by pressing the Windows Key + R together.
Then enter gpedit.msc in the Run box.

Now navigate to Local Computer Policy > Administrative Templates > Windows Components > Windows Defender Antivirus.

Over the right pane, double click o  the option of a turn off Windows Defender Antivirus. A Properties box will appear on the screen. Here, choose the Not Configured option and finally press OK and restart the system.
The Windows Defender should now work. If not, give a shot to the other methods given below.
Read More: FIX: VirtualBox Failed to open session for Virtual Machine (Solved)
Check if Windows Defender is turned off via Settings
In this method, we will see if the Windows Defender is turned off in the Settings app.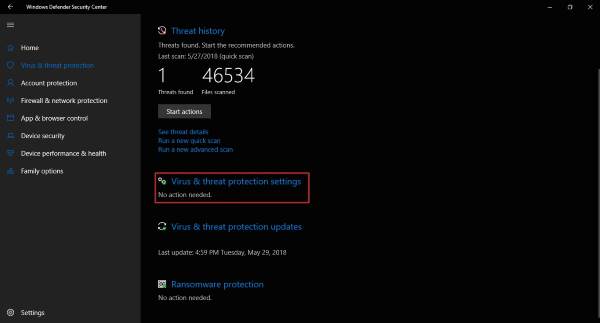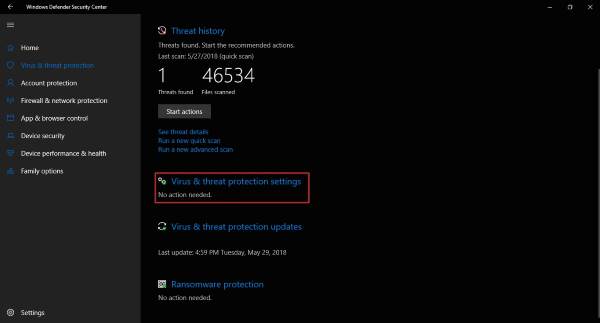 Open the Windows Settings app by pressing to the Windows + I keys together.
Once the Settings is opened, go to the Update and Security.
Select the Windows Defender and then select Open Windows Defender Security Center.
Now navigate to the Virus & threat protection and then at the bottom, select the virus & threat protection settings.
Lastly,  look for the option of Real-time protection and enable it.
Hopefully, this method should work but if it does not, you can go to the next method.
Tweak the Registry to turn on Windows Defender
Launch the Run dialog by pressing the Windows + R key.
Type Regedit and hit enter.
This will launch the Windows 10 Registry Editor.
Look for the below key –
HKEY_LOCAL_MACHINE\SOFTWARE\Policies\Microsoft\Windows Defender
If you come across the DisableAntiSpyware key, delete it.
Hope that the above methods have been helpful.
Thank you for visiting.