All of us might have, at some point in time heard of the word, Rooting. And sometimes used as well. But what does exactly Rooting mean? What are the effects rooting causes to your smartphone? Is it even safe for you to use? Should you root your device? What will be the consequences and so many never-ending questions which are not clearly answered in all blog posts or tech-articles?
However, to help you all out with what actually rooting is and what can be its results, here we are with an article on the same. To know more about it, keep reading further.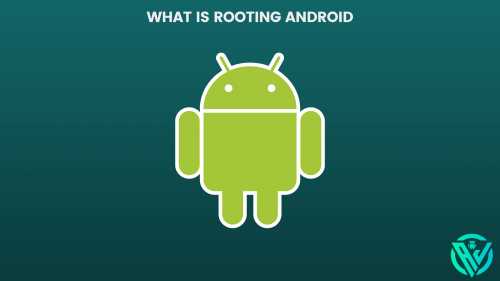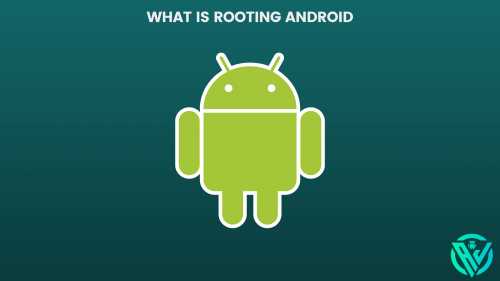 What is Rooting?
Rooting for an android is similar to Jailbreaking. This is a way by means of which you can install unapproved apps, delete all the unwanted bloatware, update OS, overclock or underclock the processor, replace the firmware, basically customize anything on your phone.
Rooting allows tablet, Smartphone, and other android based devices to attain a control commonly called "Root Access". By the means of which, the limitations that hardware manufacturers and developers put on any particular phone can be removed. That means you will be able to replace the system or what we call, the in-built applications.
With rooting, you can run specific specialized applications that otherwise would need administrator-level permissions. You can perform certain operations that normally are not accessible to a normal Android user.
Why Should You Root your Device?
There are many reasons for which this advanced yet risky method is preferred by many android users. However, some of them top the list of reasons:
You can Automate Everything.
For Backup of your phone for seamless transitions.
Unlock Hidden features and install incompatible apps.
Enhance phone speed and battery life.
Block ads in any app on your phone.
Flash a custom ROM and Kernel.
Tweak Dark corners of Droid.
Remove pre-installed bloatware.
What are the Advantages of Rooting your device?
Many people prefer rooting their devices nowadays. In fact, many companies like HTC, Asus, Google, and Sony provide the ability to unlock devices. Definitely, for the vast advantages of Rooting, many people prioritize it. Let us see some of them:
Rooting gives you Overall application control with the various options of Backup, Restore, edit and remove bloatware that generally comes inbuilt in the phone.
It allows you complete control over Kernel. i.e. it allows you to underclocking and overclocking the GPU and CPU.
You can have Custom automated system-level processes with the use of Third Party Applications.
You can install a custom Firmware also called Custom ROM or Software that would allow you some additional controls over your rooted phone.
You can change the complete appearance of your phone by choosing various themes. Also, you can extend the Battery Life and enhance the performance.
What are the Disadvantages of Rooting your device?
While Rooting gives you the whole control over your Android device and is quite popular among Android users, there are significant risks of having done that process as well. The very common and undeniable fact that the warranty of your droid will be voided or it may also get bricked which means there will be no more functioning, there are other major backlogs of rooting as well. Let us know them:
Be it an individual rooting with the intention of removing bloatware or customizing their phone, malware can be introduced into the device during the process. This can put your emails, contact lists, and other important data at risk as well.
Poor Performance may be induced in some cases even though the objective of rooting is enhancing the phone performance, you may be left with poorer functioning. In the greed of getting a better yield by rooting, many users lost even what they previously had.
Viruses make away easily when you root your device. This is a major concern while rooting is considered. Whenever you make changes to the software code, you run the risk of introducing a virus.
The difference between Rooting and Jailbreaking:
Jailbreaking involves a bypass of several types of apple limitations, modifying the operating system, installing non-officially approved applications, and granting the user the administration level rights.
A part of Jailbreaking i.e. the ability to sideload applications is permissible on Android devices without root permissions. This is a better explanation of rooting in terms of Jailbreaking.
Is it safe to root your smartphone?
Being a very accepted phenomenon, rooting is always questioned of whether it is safe or not for your device. Since you are directly changing the inbuilt settings of the phone already installed by the manufacturer, it is a point to be questioned in case of safety.
With great features, comes huge responsibility. Though rooting has got with it amazing opportunities which traditional phones fail to give you, it also has got some risky sides.
The major concerns being- Phone warranty Voided, Smartphone may get bricked. Malware can easily get its way into your mobile.
Is it illegal to root your Smartphone?
This concept of whether Rooting your android is legal or illegal is actually a respective concept. While in some countries rooting isn't a big deal, in others, it is considered as illegal.
Rooting a device involves removing the restrictions placed by the manufacturers or device OEMs. In Google Nexus, in the USA, under the DCMA, rooting your smartphone is legal whereas rooting the tablet is illegal.
Also, some companies provide you to root your device with their permission, others do not.
Which Tools need for rooting Android?
Now a day, There are many tools that can help you root your android phone. But my personal favorite is magisk manager and For old devices I still prefer SuperSu.
Can you unroot the rooted phone again?
Now many of you might be wondering if you can unroot the device you once rooted? This can be for many reasons. A very common one being-
In case you want an update for your Android Smartphone but you fail at it since you rooted your device, you can easily unroot your device within a few clicks. You see, this is the power of Android. You can do everything with ease and fearlessly.
All you have to do is, go to the settings (for the software you rooted your device with, for example, SuperSU app, Magisk Manager)> "Full Unroot". And you are done!
Once you have Unrooted your device, you can go about the process of running the OTA Android Update. Also, you can reboot your device after having completed the update.
So, guys, this was all about what rooting means, how It can be advantageous and harmful and what effects or results will you get after rooting your device successfully.
Hope you all found the article useful. To keep updated with such articles, make sure you subscribe to our newsletter so you do not miss any. Also, if you have any queries or suggestions, do let us know in the comment section below.