If you are looking for a way to Unlock Bootloader Without PC on Android, here is an easy solution to help you out. In this article, we are sharing with you all the methods to unlock Bootloader on Android devices without PC using another phone which does not have to be rooted.
Generally for unlocking the bootloader, you will need a PC to carry out all the commands or a rooted primary device using which you can Unlock the Bootloader on another device. However, with the help of the Bugjaeger Mobile ADB app, you can now easily Unlock the Bootloader without a PC and Without a Rooted Primary device. 
Note – The below method is not applicable for Xiaomi devices. In case you want to Unlock Bootloader on Xiaomi Devices, follow the guide here.
Follow the guide below to know-how!
How to Unlock Bootloader Without PC
Prerequisites–
Enable Developer Option & USB Debugging on Android Devices
Here is a complete guide on how to Unlock Bootloader Without PC on Android –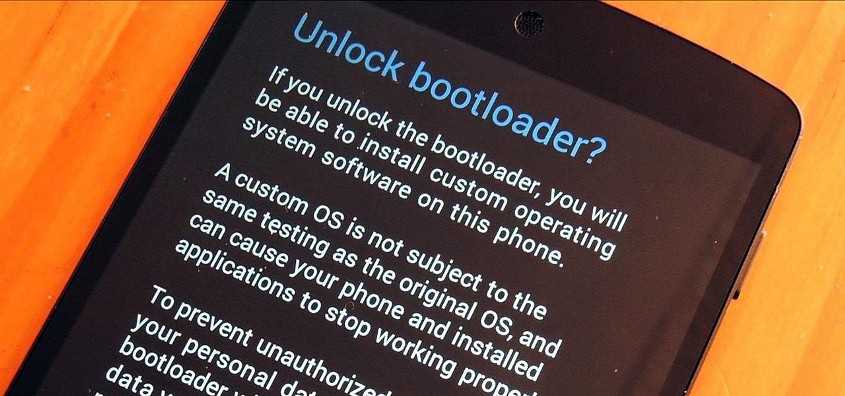 Go to Play Store and Download Bugjaeger Mobile ADB – Develop & Debug via USB OTG app.
Now boot the device into Fastboot Mode whose Bootloader you want to unlock. For this, switch off your device and press the Volume Down + Power button together.
Now connect the primary device with the one whose Bootloader you want to unlock. You can connect the two devices using an OTG Cable.
Open the Bugjaeger app on the primary device.
Give all permissions to the app.
On the main interface of the app, you will find a horizontal slider with small icons. Slide it to the left and tap on the last option.
You will now see a Blue Round button on the screen at the bottom right corner.
Now you will see a warning on the screen. Check the box below it and tap on "I Understand".
A command-line screen will open on the primary device.
Enter the below command to see if the other device whose Bootloader you want to Unlock has been connected or not –
Fastboot devices
You will now see a serial number on the command screen. This indicates that your device has been connected. However, if you do not see a serial number, check if the OTG Cables are working properly.
Now enter the below command to Unlock Bootloader on the other device –
fastboot oem unlock
fastboot flashing unlock
That's it. You have successfully unlocked Bootloader on Android phones without a PC or rooted primary phone. In case you are stuck at any of the above steps, feel free to let us know in the comment section below. We will be glad to help you out.
Don't miss – Install TWRP and Root Android WITHOUT PC (Using Bugjaeger mobile ADB)
FAQs
What is Bugjaeger Mobile ADB App?
Bugjaeger Mobile ADB is an Android application that lets you install TWRP Recovery and Root Android without PC. It does not require the primary device to be rooted in order to root another device.
Is Bugjaeger Mobile ADB app free?
Yes. You can download the Bugjaeger app from the Google Play Store free of cost.
Do check out –How to watch Netflix on Nintendo Switch
What are the features of the Bugjaeger Mobile ADB app?
Given below are some highlighted features of the amazing Bugjaeger app-
– running custom shell scripts on the target device
– remote interactive shell
– reading, filtering and exporting device logs (logcat)
– pull APK files
– creating and restoring backups, inspecting and extracting the content of backup files
– capturing screenshots
– performing various commands for controlling your device (rebooting, going to bootloader, rotating screen, killing running apps, …)
– uninstalling and installing packages, checking various details about installed apps
– copying apps between phones
– monitoring the processes, showing additional information related to processes, killing processes
– showing various details about Android version(e.g., SDK version, Android ID,..), Linux kernel, CPU, abi, display
– showing battery details (like e.g., temperature, health, technology, voltage,..)
– file management – pushing and pulling files from a device, browsing the file system
– search and connection to Android devices on your network that configured and to listen on port 5555
– reading bootloader variables & info via fastboot protocol (e.g. dump some hw info, security state, or if the device has tampered)
– exec fastboot commands
Happy Androiding:-)