With today's fast pacing world of technology, there has been a paradigm shift from paper-based office stationery to the use of Android tablets and Apple iPads. These gadgets have made a radical change in the world of design, graphics, and even industrial design. One app in these gadgets that have taken over the place of notepads, drawing books, and writing pens is Bamboo Paper. The premium features of the app are now free for both iOS and Android, however, only for a short period of time.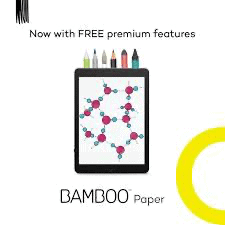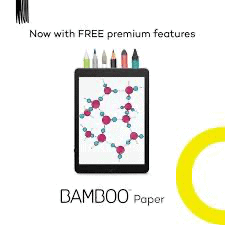 For those who know nothing about this application, it is designed for iOS and Android tablets and substitutes for paper notebooks, letting users make drawings and notes very intuitively or to write and share your ideas within your office. We can even expect Bamboo Paper to be used as a numeric board for teachers nowadays since all schools and universities have been shut down due to COVID-19 lockdowns. It would most certainly be a convenient replacement for chalkboards and whiteboards.
Bamboo Paper app makes note-taking and drawing into activities as easy as using real paper and pen. Six expressive tools together with Wacom´s WILL™ universal ink that gives an impressive natural ink experience. Furthermore, you can Sync and share your content between different devices in the office space.
Although it is free for the time being, Bamboo Paper also offers numerous paid features. The application is free to avail until 30th June 2020. So, if you want to reap its benefits in your office environment, be sure to add Bamboo Paper into your arsenal before that deadline.
Bamboo Paper app info for iPadOS
• Size: 110.3 MB
• Current version: 2.17.2
• Android: iOS 11.0 or higher, compatible with iPad.
• Last updated: March 31, 2020
• Price: Free for now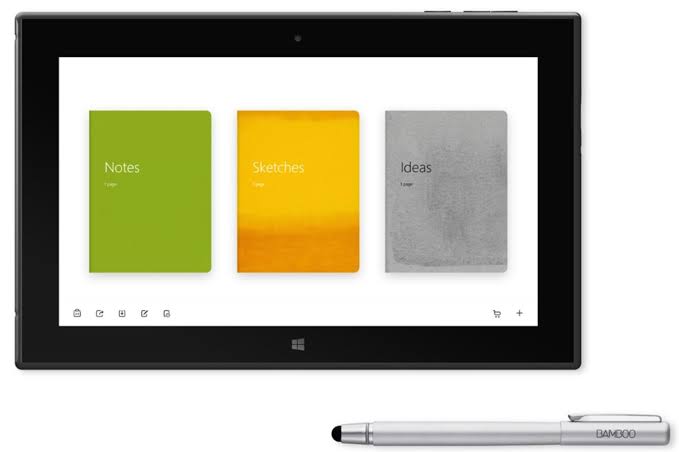 Bamboo Paper App for Android
• Size: 44M
• Current version: 1.12.3
• Android: 5.0 or later
• Last updated: April 30, 2020
• Price: Free for now
An overview of the matter
You can download this application for the Android Google Play Store or Apple App Store. We are sure Bamboo Paper will be a great aid to all of you.