WhatsApp has been on almost every Android user's top list because of the innumerable clones that offer much more than WhatsApp does. The various WAMODs like – GBMods, YoMods, FouadMods, etc. enhance the overall user experience. WhatsApp has over more than 100 mods of which one is WhatsApp Aero Apk, the hero of today's article!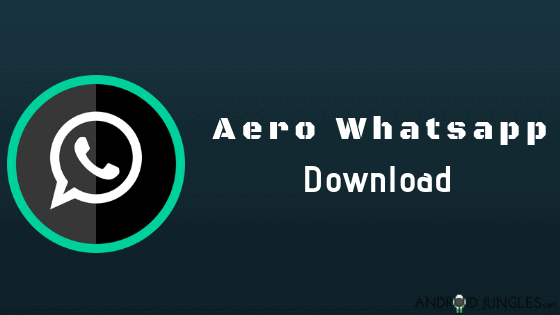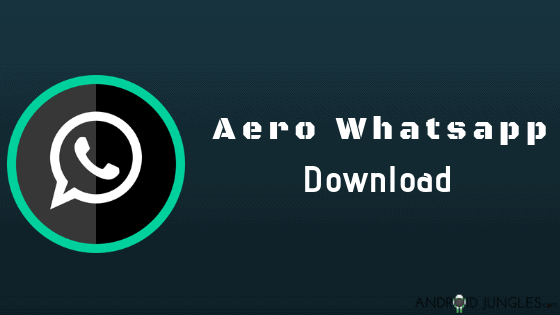 WhatsApp Aero is a clone of YoWhatsApp Apk. In case you are not aware of Fouad WhatsApp Apk, click here to know about this great apk file. In this article, we are sharing with you all about WhatsApp Aero Apk –
Anti Ban WhatsApp Aero Apk
WhatsApp Aero is just another WAMOD and is more of a clone apk file of the Fouad WhatsApp Apk. If you are into apps that help with theming options and customization then WhatsApp Aero is your perfect destination. This apk is similar to the YoMods clone – RC YoWhatsApp Apk.
The features of WhatsApp Aero are similar to that of Fouad Mods but have more scope for theming and personalization. You will know the huge existing difference between WhatsApp Aero and other famous WhatsApp Apks like – GBWhatsApp Apk, GB Delta WhatsApp apk, etc. only when you give them a try too.
Antiban WhatsApp Aero Apk Download
All you have to do is click on the download link given below to download the WhatsApp Aero Apk file and then you can follow the short and easy guide to install WhatsApp Aero on your Android device.
Filename – WhatsApp Aero Apk
File Version – 7.92
File size – 60 MB
Author – Bozkurt Hazarr
Last Updated – 26 April 2019
Com.wa (Recommended one) : Download
Com.AERO (Clone): Download 
Must See – Best 50 WhatsApp Stickers Download for Android
Install WhatsApp Aero Apk
Given below is a step by step and quick easy guide on how to install WhatsApp Aero Apk on Android. But before that, make sure you have followed the prerequisites given just below since they are crucial in installing WhatsApp Aero Apk latest v7.92.
Pre-requirements to install WhatsApp Aero Apk
Take a complete backup of your WhatsApp Chats.
You can do so by going to the WhatsApp (original)> Settings> Chats> Backup.
Uninstall Original WhatsApp.
To uninstall WhatsApp application from your Android device, follow the path to the Settings> Apps> WhatsApp > Uninstall.
Enable Unknown Sources option on your Android device.
Enable Unknown Sources toggle by going to the Settings> Security> Enable Unknown Sources toggle.
Install WhatsApp Aero Apk on Android device
Now that you have followed all the requirements mentioned above you can now install WhatsApp Aero Apk latest version 7.92 by following the steps given below –
Step 1. Download WhatsApp Aero Apk from the link mentioned above.
Step 2. Go to the location of the downloaded file. It may be shown in File Manager or you can see the Notification bar.
Step 3. Click on the downloaded file so as to open it and then click on the install button existing in the file.
Must See – YoWhatsApp 7.90 Latest APK Download Android
WhatsApp Aero Apk Features –
Mentioned below are some of the significant features of the WhatsApp Aero Apk. After reading them all, I am sure you will hit the download link if you haven't yet!
Aero WhatsApp Apk also enables users to customize the themes, colors of the app. Literally, every color over the app can be changed with the customization features of Aero WA APK.
This is no exception to the status bar, navigation bar, and the chat, home as well as universal screen color as well.
You wouldn't believe, Aero WA offers over 14 styles for home screen only! These include – the default, WAMOD, NL MODS, WACA, Telegram, ESki WAMOD, WANH, and so on. It also offers concept designs, DELTA WA, iOS, Messenger, Special Designs, etc.
As mentioned earlier in the article, WhatsApp Aero is all about Fouad Mods with additional features for Themes and customization.  The themes of this apk are designed by the author of this app itself and they range 3000 plus in number.
The themes of this app make it so unique or else other features are just similar to Fouad Mods and YOWA. And the most peculiar thing is that these themes are made only for Aero WhatsApp APK and not for any other app.
WhatsApp Aero Apk secures the privacy of its user by providing a number of related features like – hide view status, hide last seen, hide second tick, hide blue tick, select who can call you from your contacts, everybody, particular selection of contacts or nobody. Hiding media from Gallery is also helped with here.
Just like Fouad Mods and YoWA Mods, various privacy-related basic features are added. It also includes all the tick mods. The app also offers to disable the forward tag and anti-revoke messages. You can now see even the messages that have been deleted by the sender.
Don't forget to check out –  WhatsApp Mod – FMWhatsApp Apk
WhatsApp Aero apk makes it possible for the users to send a number of images, more than 10, at a time and also does not compromise with the resolution quality of the images. The video share limit is increased too. One can send videos of 100 MB Data limit. The app allows for titanium backup.
One can enable or disable the proximity sensor. DND Mode is supported over WhatsApp Aero apk. There are a number of fonts to select from. One can set a password to the app with a recovery question. hence you do not need to separately install another app to set a security password.
Concluding Words –
Hope you all found the article related to WhatsApp Aero APK of use. In case of any doubts or queries, do let us know in the comment section below. We will be happy to help!
Do visit our page-Android Jungles for more such tech-oriented info or you can also subscribe to our newsletter and receive timely notifications of our posts.
Happy Androiding 🙂